As social media is shrinking the world, your customers are demanding even more. Why not personalize customer service using social media data?
Sixty-seven percent of consumers are already turning to a company's social media channel for customer service, according to J.D. Power, underscoring the demand for immediate one-on-one attention.
Fortunately, social media provides the very means for getting to know your customers at a personal level. On top of being a two-way communication channel for feedback, social media is rich with data that helps you understand your customers beyond their transactions. It enables you to personalize customer service to match with what they genuinely like or stand for.
Here are several ways in which you can use social media to elevate everyday customer service interactions and strengthen customer relationships.
Table of Contents
Bring social context to your conversations to personalize customer service
Your customers are looking for conversations, not robotic responses when they reach out to your team. Social media can give you the context you need to be conversational and to deliver support that's tailored to your customer's unique skills. With social media, you can gather information like:
What conversations has your customer had with your brand or other customers online?

How long has your customer been following your brand (even before becoming a buyer)?

What topics interest your consumer?

How familiar is your customer with services or products like yours?
My coworker Amir, for example, clearly likes drones. Not only do his Twitter and Instagram bios say "Love Apple, DJI, Twitter #CX & s," and "Drone pilot ????," respectively, but he frequently posts drone videos and engages with many tech brands.
Judging by his verified status and a quick analysis of his Twitter followers, you can reasonably guess that he's popular among digital and social media professionals.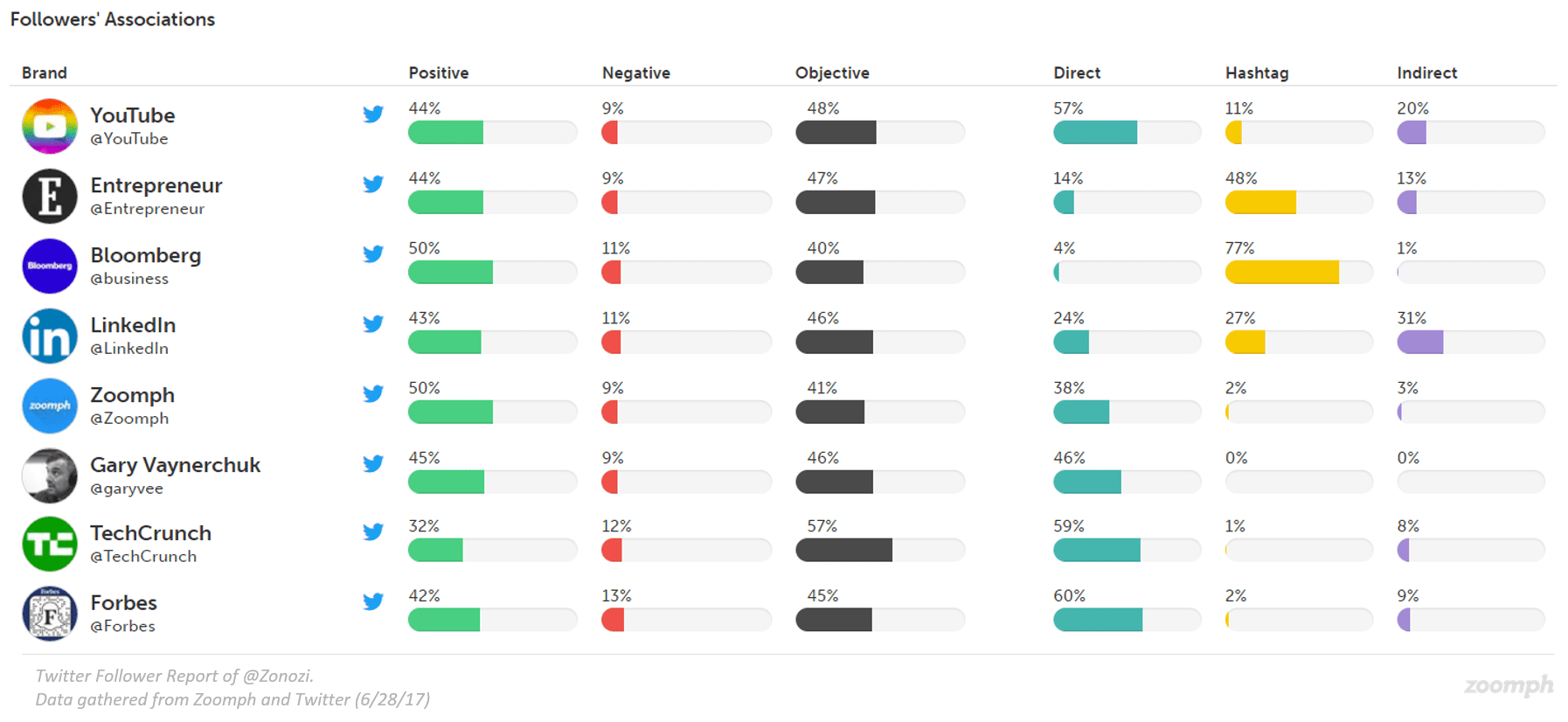 So, if you're assisting Amir with his latest drone purchase, you have a sense of who Amir is and what he's using his drone for: YouTube videos, vacation shots, and other content that he's broadcasting. He's not just buying drones as giveaway presents, and certainly isn't a novice at flying. In fact, he prides himself on being a drone pilot.
On the other hand, if you're not Amir's drone provider, you can estimate his familiarity with tech. You can also make sure to use the vocabulary and content that he prefers in your communications.
You additionally know that Amir will light up at the mention of drones, Apple, or social media if you have an opportunity to make small talk. In this way, you can turn a mundane phone call or email into a much more memorable interaction.
Track emotions to provide end-to-end support
Exceptional customer support involves addressing the emotions brought up by an issue, not just fixing the technical problem.
However, many of your customer's underlying emotions can go undetected in a normal email exchange, phone call, or instant message. What's worse is that if you fail to catch these nuances in conversation, you may miss an opportunity to retain a customer or to turn a bad experience into a great one.
Listening to your customer's sentiments, behaviors, and activity on social media can help you spot these signals. Many customers may not vocalize their complaints on social media. But you can use social monitoring tools like Zoomph to identify important engagement patterns. An example would be if a consumer shows an affinity towards a competitor.
For instance, say your customer had an issue with your product. Despite having spoken with your support team to resolve the issue, he begins looking for a replacement brand.
You'd have no idea that he had residual doubts about your company had he not began 'liking' social posts mentioning competitors or asking for product recommendations in Twitter chats, like in the tweet shown below.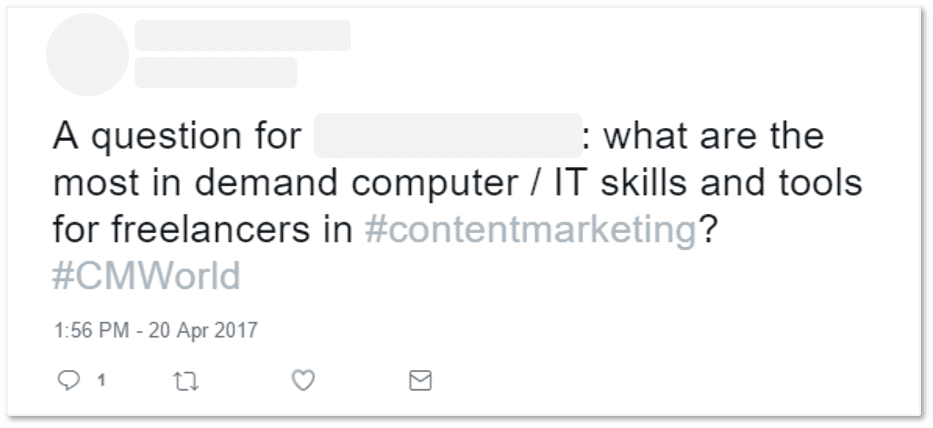 Live chats and group threads frequently host conversations around recommended tools. So monitoring your customers' engagement with these can sometimes earn your brand a chance to retain business.
Paying attention to emojis, pictures, and other visual content can further expose unspoken emotions as they relate to your brand, letting your team go beyond saying "sorry for the inconvenience" and showing that you actually care.
By taking the extra time to turn negative experiences into positive ones, you can demonstrate to your customer that your business isn't all about the money. Your team is there to support your customers from both a consumer and a human standpoint.
Monitor social media to build a customer education strategy
Part of understanding your customers well is knowing what they need before they ask for it. From this perspective, it's not enough for customer service to be reactive. This is especially in an era when alternative sources are readily accessible via the internet.
You must be proactive or anticipate and resolve customer issues before they happen. Also, offer self-service tools that provide answers the moment your customers have questions.
Think HubSpot and its plethora of HubSpot Academy articles. Before messaging a customer support representative, you can query Google for a step-by-step HubSpot article related to your question.
This strategy not only mitigates the number of support tickets your team gets but also boosts customer value by teaching them to be more adept at using your product. It simultaneously aids quality control; your customer education content can help maintain consistency in the answers you send.
Social media is undoubtedly a great resource for conceptualizing your own proactive customer education strategy.
For example, by listening for mentions of your brand on social, both as a keyword ("brand") and a direct mention ("@brand"), you can get a sense of the questions your customers have, the goals they're looking to achieve, and the types of content they digest on a day to day basis.
With this knowledge, you can answer questions like: Should you use videos or infographics for instructional material? Should you focus your energy on a Facebook Q&A forum, a Twitter support handle, or a series of instructional YouTube videos? How do your customers find information? What type of professional support can you offer to increase your business's value to them?
Demographics and location details can further inform your segmentation strategy. By monitoring varying levels of customer experiences across target locations, you can hone in on geo-specific issues and provide the adequate help.
Use association data to customize gifts or rewards
Customer service is often simplified as a function for fielding questions or giving assistance. But its larger purpose is to provide a great experience with your brand. Hence, many companies have launched creative campaigns for rewarding customers or surprising them with gifts of appreciation.
But here's a precautionary tale: Last Christmas, a friend of mine was thrilled to discover a package waiting for him at home. It was from one of his favorite brands. The company was sending gifts to their VIP customers—in his case, a set of wine glasses.
My friend received the gift graciously but struggled to hide his disappointment.
He had the same set of wine glasses from the same company from the previous year.
Moral of the story: it's always nice to express your gratitude to customers, but take some time to learn what really excites them. Recognize your customers as people with changing lifestyles and interests.
Demonstrate a genuine effort of wanting to get to know them in order to set the foundation for a deeper relationship.
Going back to my earlier example, my coworker Amir often engages with brands like GoPro and Wemo on social media.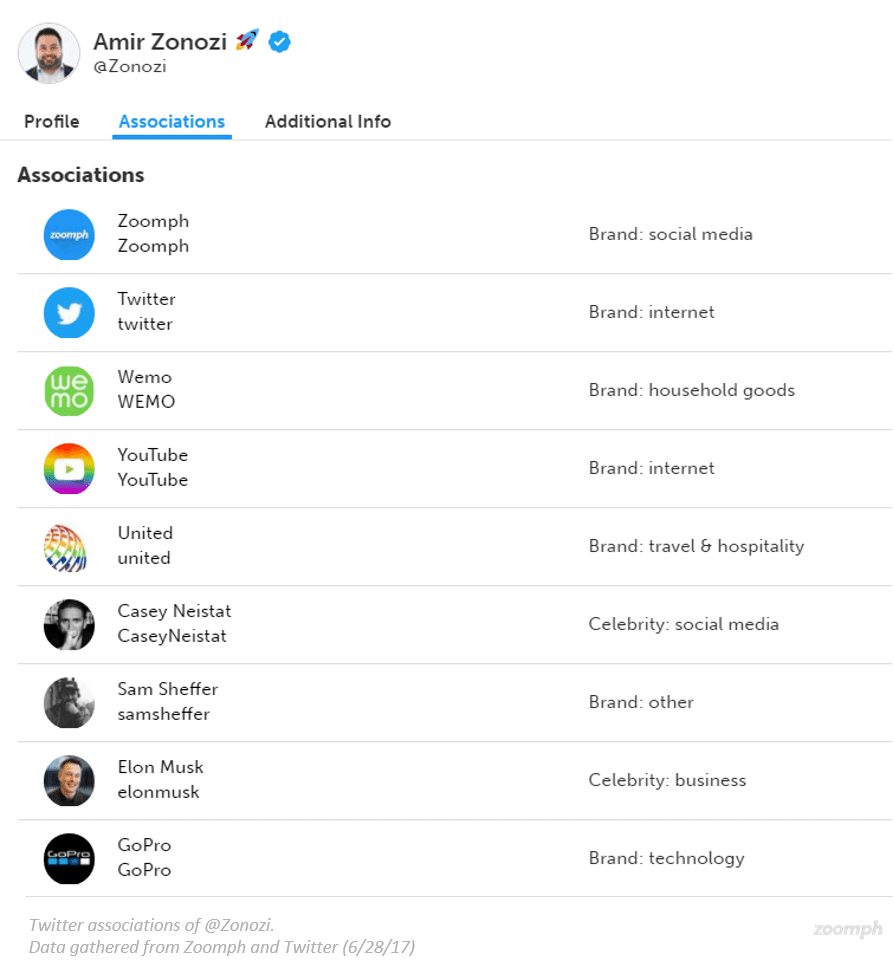 It only takes a few minutes of browsing his Instagram or Twitter to see that he uses GoPro and other recording gear to vlog. If you're looking to reward him for his loyalty, consider how you can weave his personal interests into your gift.
Can you offer a gift card or special promotion to Amir's favorite brands? Is there any additional service or product you can offer that relates to Amir's unique interests?
Wrapping Up
Social media connects you with your customers' interests, skills, and personalities. While you may have taken the first step by offering support on your social channels, remember that your customers need to receive proper attention to develop loyalty to your brand. A truly personalized gift or message can go a long way–and social data can help you achieve both.