Think of a knowledge base as a virtual instruction manual for your product. It is the first place customers hit when they run into issues with your product or service.
A well-equipped online knowledge base is one of the best tools to put your customer service on autopilot. It gives breathing room to your customer service team and also boosts SEO.
More importantly, though, it fulfills a much-needed customer requirement: the ability to help themselves. As one customer service survey found, 90% of respondents expected organizations to offer an online self-service portal, and 65% had a more favorable view of those that offered a mobile-responsive one.
Customers want to be empowered to resolve issues whenever and wherever they want, without waiting around for help.
In this article, we'll delve into the moving parts of an effective knowledge base and provide a step-by-step guide to create one for your business.
Table of Contents
What is a Knowledge Base?
Often referred to as product documentation or the Help and Support center on some websites, a knowledge base is an internal database of all company and product-related information that may be of use to customers and employees.
It helps customers gain more detailed information about your product's features, use cases, pricing plans, and ways to troubleshoot common issues. It's also a good place for employees to reference product information and find answers to common questions customers may have about the company's product/service.
If you need a textbook definition for a knowledge base, here's one from Atlassian: "A knowledge base is a self-serve online library of information about a product, service, department, or topic."
A typical knowledge base contains sections such as FAQs, help guides for each feature, ways to fix common issues with a product, and a comparison of different plans and pricing.
Now we've seen what a knowledge base is, let's take a look at what makes a good one.
Characteristics of a Good Knowledge Base
Stripe's product documentation is often hailed as one of the best in the business, and we'll use it as an example to see the key ingredients of a good knowledge base.
Comprehensiveness
A knowledge base is the ultimate source of information for all your product features and anomalies. To that end, it should be detailed, complete, and answer all common customer questions. Your customers shouldn't need to call up customer service as far as possible.

Stripe's knowledge base runs into multiple pages, with a separate page for each of its products, use cases, and a separate section dedicated to the Stripe API.
Accuracy
A typical product development team generally rolls out new features every few months and fixes bugs with equal vigor. But where do you think these changes need to be acknowledged other than in your weekly newsletter? Your knowledge base.
It's important to update your knowledge base on a regular basis, so it's always accurate, and customers don't waste time on redundant information.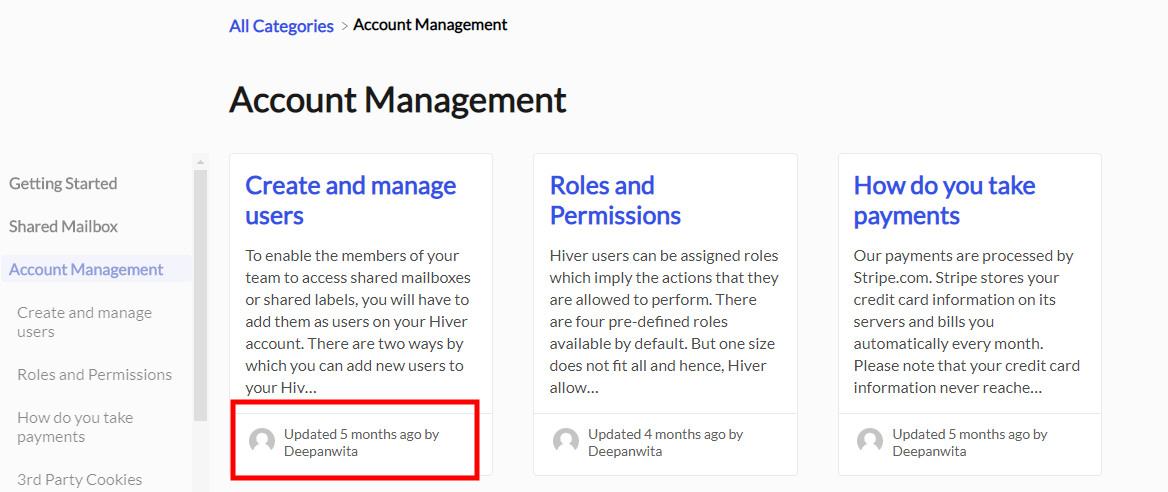 Ease of navigation
Imagine having to wade through hundreds of help documents to find basic information about a product. Worse than dealing with unresponsive customer support? We thought so.
A poorly designed knowledge base is worse than having no knowledge base at all.
Ensure that your knowledge base has a seamless user experience, prominently displays a search bar, and categorizes it systematically so customers can quickly find the information they need.

Comprehensible even by a non-tech audience
Remember, your knowledge base is written for your customers, not developers or coders (unless they're your primary customers, as in the case of Stripe).
Be sure to minimize the use of jargon and avoid assuming the customer knows your product in and out. It beats the purpose of a knowledge base if customers need to Google multiple terms and sentences to figure out what it means.
It helps to run your knowledge base through team members from a few different departments, to check for accuracy and clarity.
Even though Stripe's knowledge base is meant for developers, take note of the simple language and terms used for each of its articles.

Why Should You Have a Knowledge Base?
Still not sold? Here are a few reasons why you should consider building a knowledge base for your business:
It helps customers find answers to simple queries/troubleshoot faster
A Harvard Business Review article reported that 81% of customers want to resolve problems on their own before contacting customer support for assistance. Customers are more than happy to avoid speaking to your customer service team when possible. All they need is a well-built, easy-to-search knowledge base. By increasing their ability to self-serve, it helps you lower your number of support tickets, and improve customer satisfaction.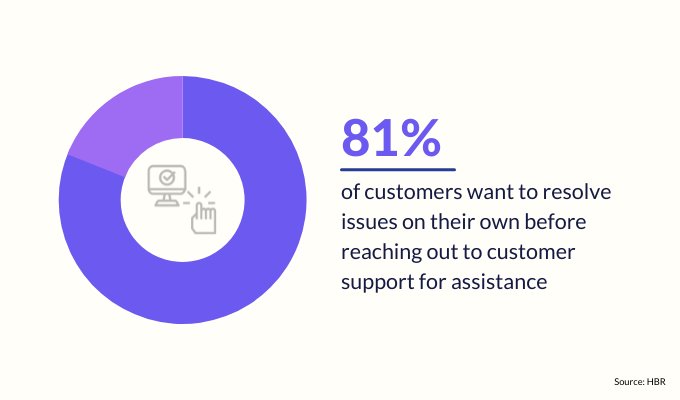 It improves the productivity of your customer service team
It's no secret customer support is a stressful job. On any given day, your support representatives may be struggling to manage the influx of incoming queries and soothe flaring customer tempers.
When customers are empowered to solve basic issues independently, it reduces the incoming ticket volume, hence the workload for your customer service team. They can focus on giving faster replies, solving complex issues, and delivering more personalized services to your users. This saved time can also be invested in training and team-building activities.
What's more, a knowledge base serves as a central repository of information for your customer service team too. Instead of rummaging through various different folders when customers reach out, they can first check if a question has been answered in your knowledge base.
It helps you offer 24/7 customer support
Any talk of self-service is incomplete without mentioning the future of tech-driven support: chatbots. Chatbots help make the dream of 24/7 customer service a reality for businesses, as they help users answer complex queries with no human intervention.
If you use chatbots to power your customer support, you must know how they work. AI-driven chatbots use existing knowledge base content to answer customer queries such as "What plans do you offer?" or "How do I change the backdrop color?"
It's good for SEO
Almost two-thirds of customers are searching Google when they hit a roadblock with your product. You want to make sure your website is a top result for "How to do X with [your product]."
If not, you're missing out on some high-intent SEO traffic. Worse, you're giving competitors a chance to bank on your SEO demand.
Furthermore, a knowledge base is an excellent form of authority content that helps you display thought leadership and maintain a reasonable share in Google's SERP real estate.
Take a look at how video software Filmora takes advantage of Adobe Premier's thin product documentation to promote their software:

How to Create a Knowledge Base
Ready to build a knowledge base for your company? Take a look at the step-by-step process to create one.
1. Define the purpose of your knowledge base
It's good to start with "Why" when building out your knowledge base.
Is it meant to serve as a guide for new customers? Is it meant to help existing customers troubleshoot? For most products, the answer will be both.
A clear purpose gives you a north star as you're building a knowledge base and a way to measure performance once it's ready.
2. Outline your high-level goals for the knowledge base
With a knowledge base, you might want to:
Provide basic support for simple queries of your customers. Think "how to send attachments in Gmail."
Explain the features of your product properly. Going back to the Gmail example, this may include a detailed breakdown of different types of email folders, subfolders, extensions, and the ability to create templates.
Offer information on plans, pricing, subscription, and billing of your products. A knowledge base is a good place to highlight the differences in the pricing plans you offer in a more detailed way.
Provide detailed step-by-step troubleshooting and usage guides. These should help customers easily fix simple issues and get more value from your product.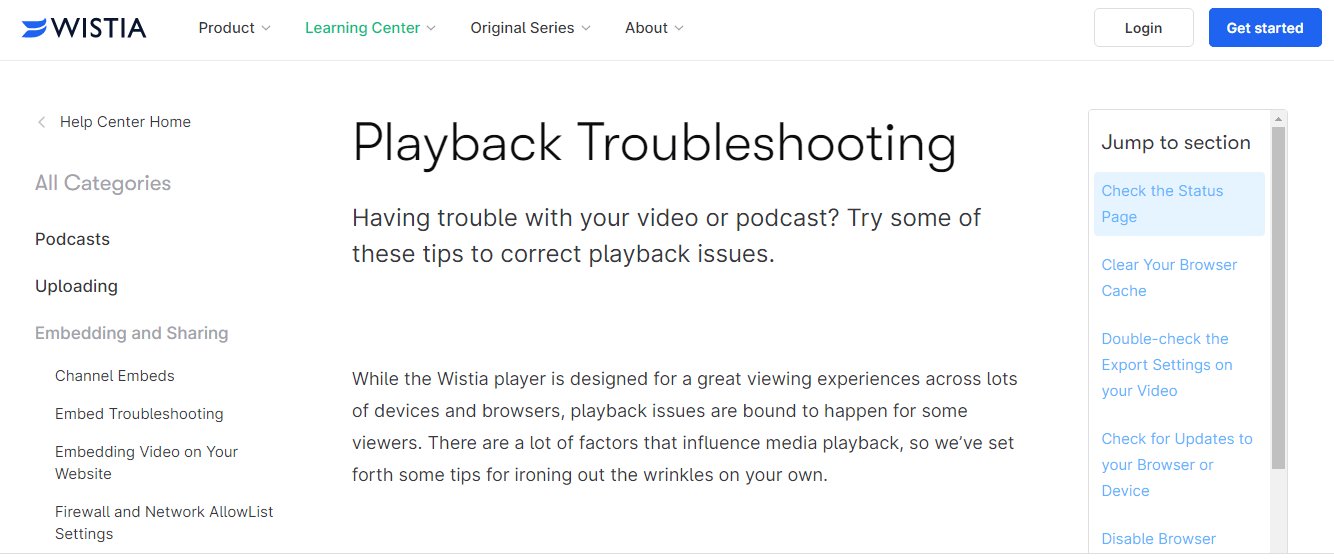 3. Gather data for your knowledge base
Once you've outlined your goals and purpose, it's time to dig into some real customer data and gather insights. What are customers looking for, most often? Which topics are a must-have in your knowledge base?
Here are some ways to collect data:
Talk to your customer service team
As they are customer-facing, these teams are the best source for customer feedback. Ask your team about the most frequently asked questions and issues they find themselves solving on a regular basis.
Gather data from your help desk tool
This is another source to mine the most pressing customer service issues.
For example, in Hiver, businesses can filter customer queries by their tags, such as finance, marketing, engineering, etc. This helps teams see which areas get the most customer queries and deserve dedicated knowledge base articles.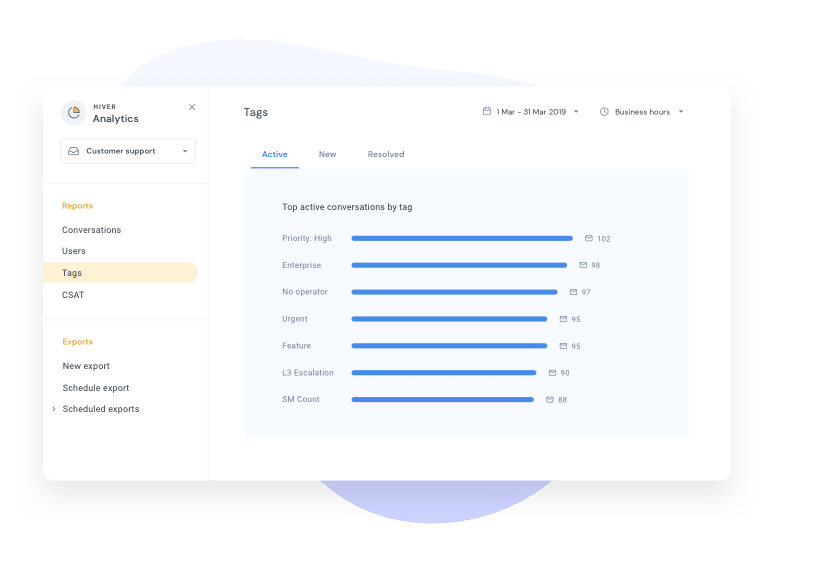 Consult engineering/product management.
What you're looking for are edge cases where they believe customers may encounter trouble. These are good candidates to provide solutions for in your knowledge base troubleshoot section.
Use data from tools like Google Keyword Tool
To find the most common issues that users run into when using your product, try plugging in terms like "[your product] help" or "how to do X with [your product]." This might throw up some keyword ideas such as "how to do X with your product" or "X feature not working help." The idea is to see which topics your users need the most help with, so you can include them in your knowledge base.
4. Determine the structure of your knowledge base
Now that you know the most common bottlenecks your customers face, here's a quick primer to present this information in a simple, easy-to-find manner:
Outline your broad categories first.
Based on the data you've gathered, you should have a good idea of the major topics you want to include in your knowledge base.
Take a look at the broad categories in Hiver's knowledge base: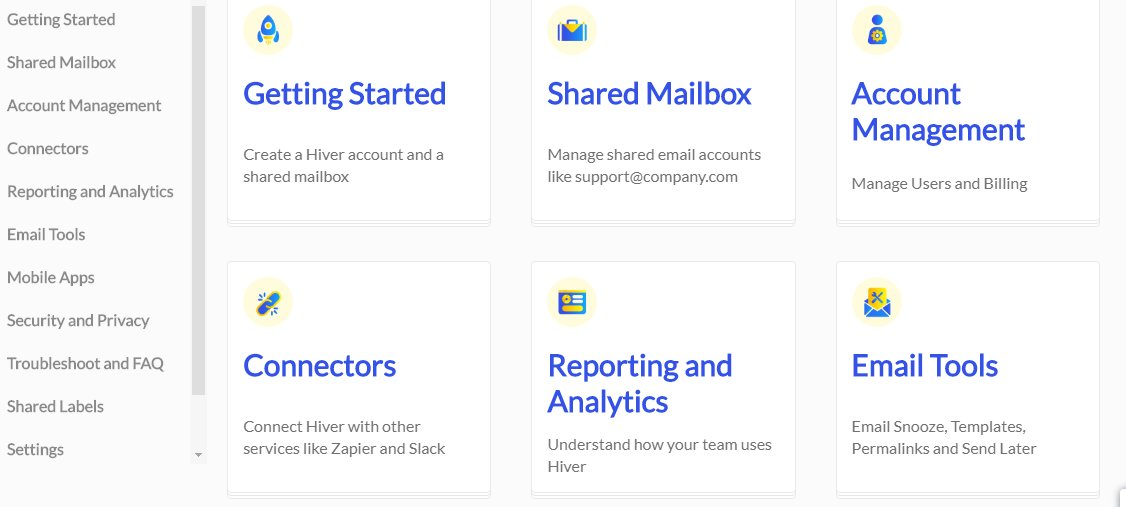 Outline your subcategories
Subcategories help you flesh out broad topics such as key features and guides into small, digestible parts. Be sure to include navigation links, so customers find it easy to jump into related sub-topics.
Take a look at the subcategories in Hiver's knowledge base:

5. Write and edit the knowledge base
Here are our best tips on writing clear, actionable, and helpful knowledge base articles.
Use the right headings
When writing the titles for your knowledge base articles, use simple, clear headings.
Don't assume the reader knows your product as well as you do. Provide as much detail as possible. This will help readers easily find the articles they're looking for.
For example, "How to redeem coupons" is a specific title, and "Click for a surprise" is vague and unhelpful.
Use concise, jargon-free language
Remember, the goal of your knowledge base, first and foremost, is to educate readers. Not to show off your expertise or impress them with your sense of humor.
To that end, aim for brevity and clarity over long-winding sentences and jargon.
For example, using acronyms like FRR or ART when explaining a customer service question counts as jargon. Spelling out the terms "first response rate" and "average resolution time" makes it more accessible to all readers.
Add visuals when necessary
Consider adding screenshots, illustrations, GIFs, and videos wherever necessary to make it easier for your customers to understand a point. These are especially helpful to walk a customer through a troubleshooting process.
A few excellent tools to create screenshots and screen recordings include Nimbus, Skitch, and Make A GIF.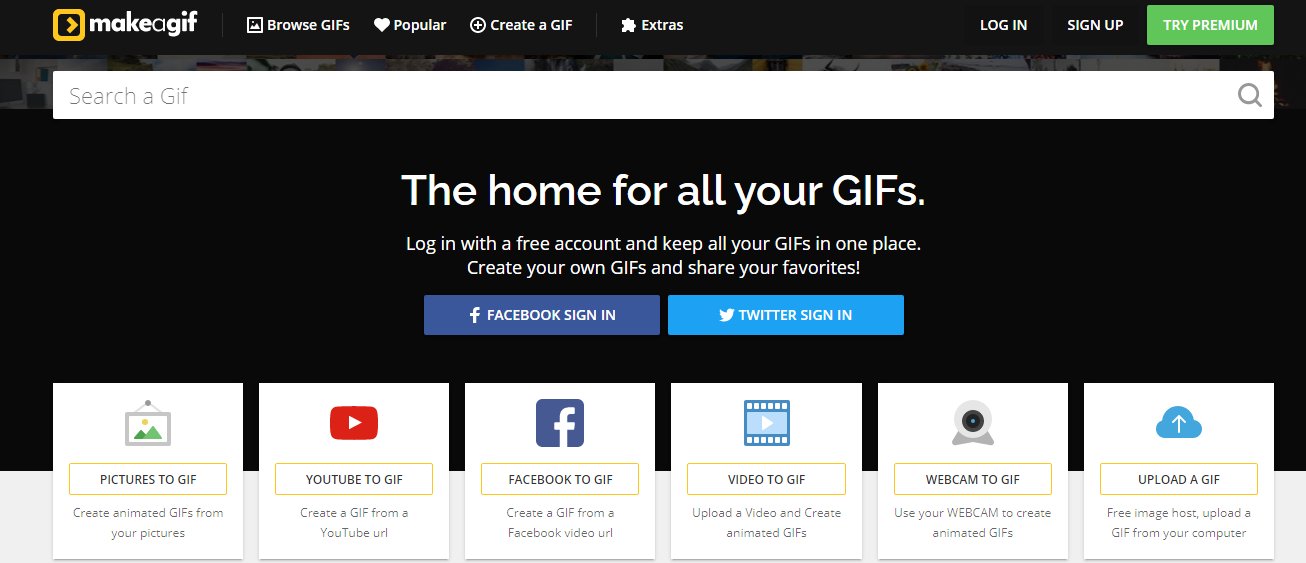 Proofread your articles
Use tools like Grammarly and Writer to catch grammatical mistakes. While it's easy to gloss over these as unimportant, grammatical accuracy makes your knowledge base look more authoritative and credible.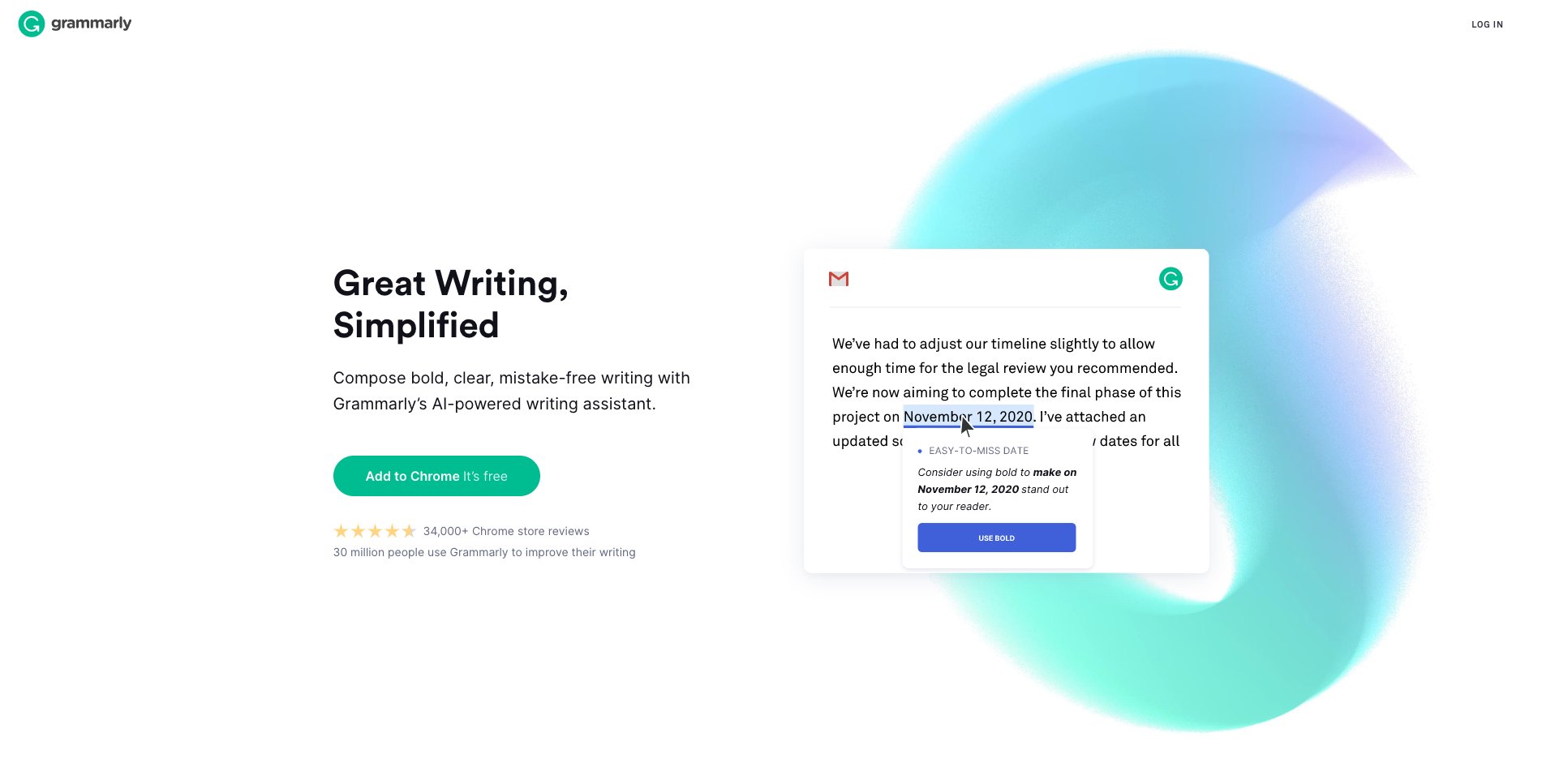 6. Manage the technology aspect of your knowledge base
So far, we've talked in-depth about how to build a great knowledge base, but there's another important step involved in the process: determining the technical infrastructure of your knowledge base.
What platform will you build it on? How will you maintain it? Will it live independently or as part of your website?
Let's take a closer look at each of these considerations below.
Choosing the right tools to build a knowledge base
The right tools help supercharge your knowledge base and make it valuable for your customers and customer service team.
What tools do you need to build and maintain a knowledge base? Take a look.
While it's possible to patch together a knowledge base using your present content management system, there's a reason why specialists exist.
Examples of knowledge base tools include Klutch, Helpjuice, HelpDocs, Crisp, and Document360.
When vetting potential software, choose ease of use over a large and bulky feature set.
In terms of features, you'll want to look for an advanced search function, the ability to create templates, collect customer feedback, and store different versions of a document. Also, look for the option to create a news-feed style page, where you can highlight new changes in your product/service.
Creating and maintaining a knowledge base comes with its fair share of expenses. A budgeting software such as Scoro, Centage, and Float, will help in the overall financial management of your knowledge base, right from building to maintenance.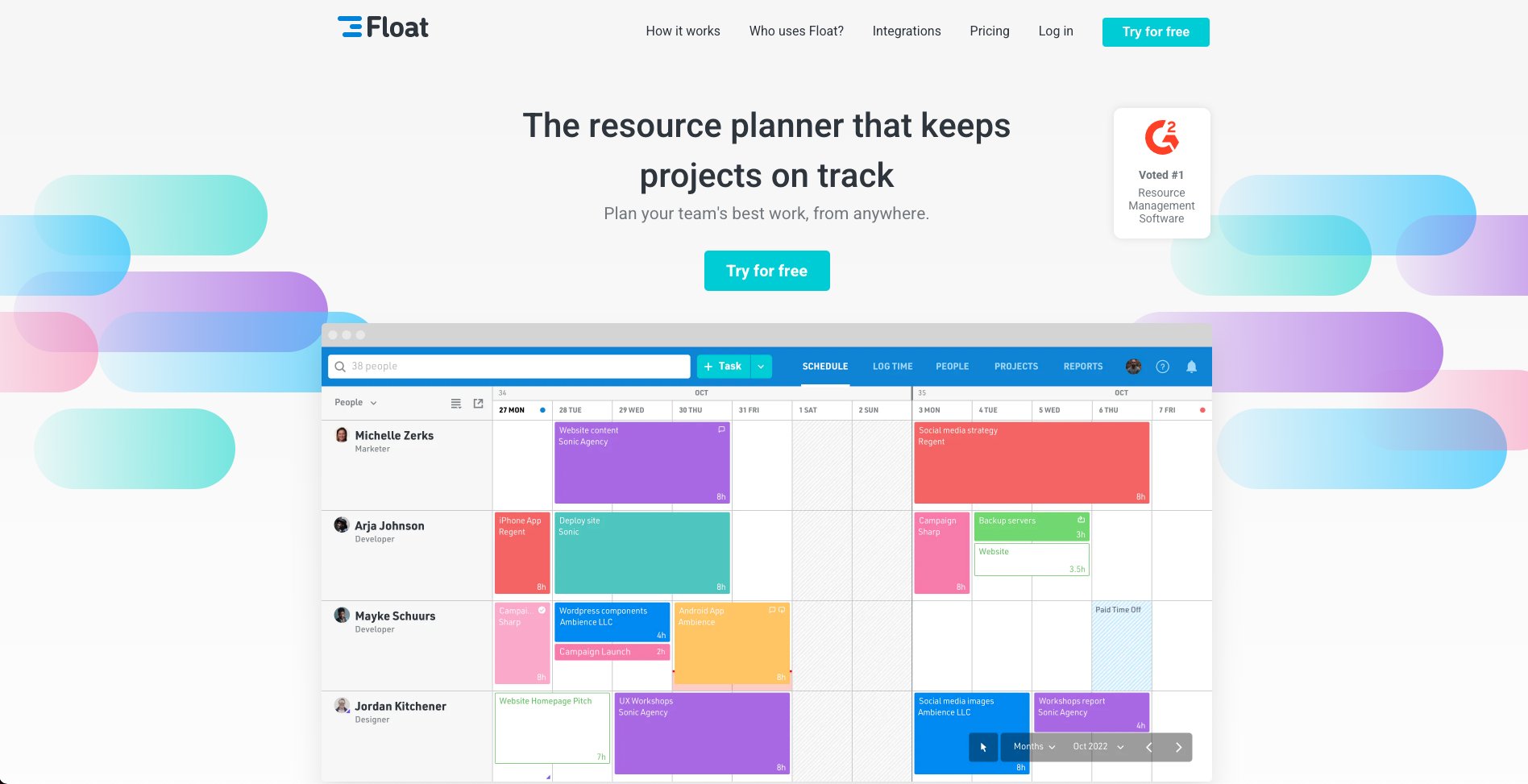 Since your knowledge base is an important customer hotspot, it's also a prime location for cyber attacks. To keep your website safe from false advertising and tinkering, use robust cybersecurity software like Malwarebytes and Wireshark.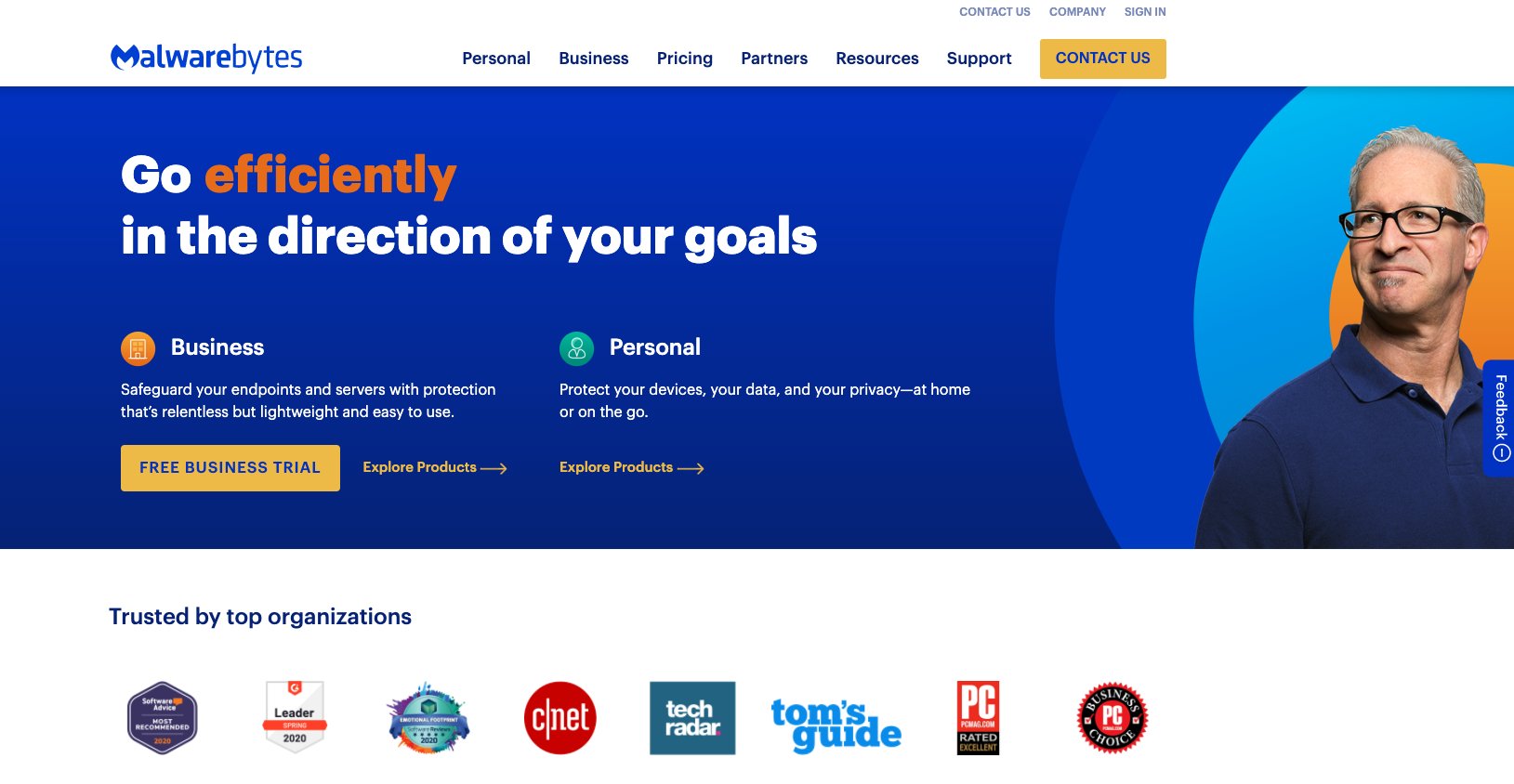 Be sure to provide editing access to a select few members of your team. Take regular backups of your knowledge base so you don't lose any information.
Integration with other tools
A good way to get more out of your knowledge base is to integrate it with other tools in your tech stack.
For example, you can integrate your knowledge base to your live chat, email, or SMS tool, so customers can quickly reach out for help in case they need to.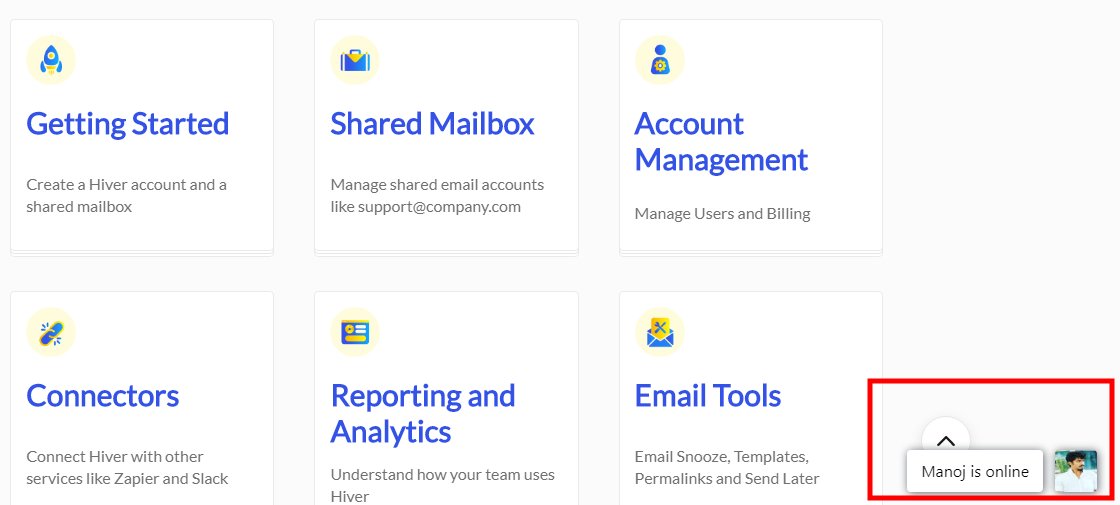 7. Make your knowledge base easy to find
You don't want to spend days building the perfect knowledge base, only to have it buried under a heap of other website pages.
Here are some ideas to help customers get easy access to your knowledge base whenever they need help:
Pick the right location for your knowledge base
If possible, build your knowledge base on the smart domain as your website. The URL should look like this: "yourdomain.com/help" or "yourdomain/knowledgebase."
This helps boost search engine rankings for your knowledge base articles, as your website enjoys more domain authority than a sub-domain. If you have an app for your product, be sure to link to your knowledge base within the app.
We'll delve into this in detail below, but for starters, be sure to use the right keywords in your articles to make your content easy to find in search results.
Tell your agents to reference it
Apart from search engines, the second-best way for your knowledge base to gain popularity is to have customer service agents refer to it. Ask them to provide links to related knowledge base articles when solving queries, and also reference them in customer conversations.
There's a fine line between spreading awareness and using the knowledge base to do your job, though. When a distraught customer reaches out by phone, they might be most interested in a step-by-step walkthrough, not a knowledge base article.
Link knowledge base articles to other website content
Blog posts and announcements on your website are good places to link your knowledge base too. This type of internal linking also provides an SEO boost for knowledge base articles.
Share knowledge base articles on social media
If you've recently published a knowledge base article about a particularly thorny issue, it's a good idea to let your customers know about it on Twitter, Facebook, and LinkedIn.
8. Design a knowledge base
A knowledge base doesn't have to drag or look like a 90s encyclopedia.
It should have the same pizzazz, tone, and feel as the rest of your website. Work with a graphic designer or your in-house design department to ensure its design is consistent with your brand.
Optimizing your knowledge base for SEO
Here are a few ways to make your internal knowledge base SEO-ready:
Using important keywords in headings and subheadings
Formatting it well for improved readability
Linking knowledge base articles to other content on your website
Using images and videos in your articles
Hosting your knowledge base on the same domain as your website
Maintaining the Knowledge Base
Writing a comprehensive knowledge base is the first step to automating customer service, but it's hardly a set-it-and-forget-it process.
The best knowledge base thrives on regular feedback, iteration, and updating.
Here are some ways to maintain a knowledge base effectively:
1. Collect feedback from customer support
Your customer support team should be helpful in this regard. Ask them if there's been a decrease in the number of questions about a specific feature or issue since you wrote a knowledge base article about it.
Find out if it's truly made a difference to your team's productivity.
If not, dig a little deeper into the reasons. Are customers finding it difficult to navigate? Is the language used too complex? Do you have enough videos to explain difficult topics?
Tweak your knowledge base based on the feedback, and repeat the process in a few months.
2. Gather data from other sources
While your support team is one source for gauging the efficiency of your knowledge base, there are various other sources you can look to for data.
Some of these include:
Google Analytics: Check the traffic and bounce rate of your knowledge base articles to see how helpful they are. Organic traffic helps you gauge if your articles are ranking on Google's SERP.
Helpdesk software: A decrease in ticket volumes from your customer support software and a low number of queries for specific questions is good news.
Customer feedback: Include simple questions such as "How useful was this article?" at the end of your posts, and track the responses received.
3. Update the knowledge base regularly
Product updates, feature releases, bug fixes, each of these needs to be updated and added to your knowledge base on a regular basis. This keeps your knowledge base up-to-date and fresh.
If your knowledge base is older than a few years, it's a good idea to revamp old screenshots, videos, and information to reflect your product's current look and design.
Help Customers Help Themselves
Believe it or not, customers hate bothering your customer service team. They'd love to be able to solve their problems, and a knowledge base is a great tool to help them do just that.
When building a knowledge base for your company, you need to be mindful of its structure, location, language, and design. All of these play an important role in how useful your knowledge base will be.
To begin with, collect feedback from your customer service team, customers, help desk tool, and search engines. Once built, come back to these same sources to judge the efficiency of your knowledge base.
Remember, building a knowledge base is just the tip of the iceberg. Every process needs iteration and improvement over time, and a knowledge base is no different. Regular maintenance, improvement, and updates will ensure it's always valuable to your customers and team.