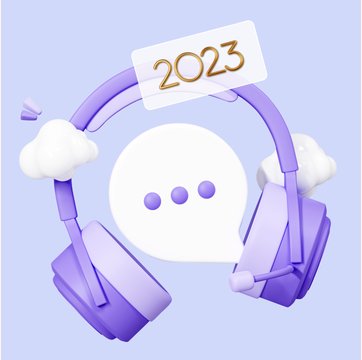 Table of contents
8000+ teams use Hiver to delight their customers!
10 Best Live Chat Software for 2023
Nov 22, 2023
|
22 min read
|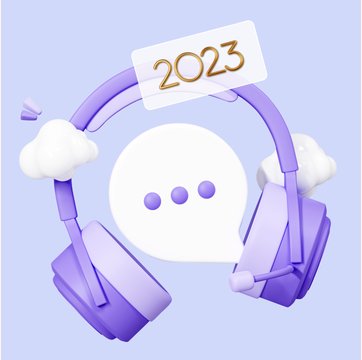 Table of contents
"How quickly can you fix this issue?"
If you're someone who works in customer support, I'm sure this is something you hear from customers all the time.
That's because everyone today wants quick answers. In fact, our The State of Customer Support report found that 52% of customers want their queries resolved within as little as 24 hours. It's no surprise then that 63% of customers (according to the same report) prefer live chat to reach out to businesses – because it helps them get instant, real-time support.
These customer expectations – backed by data – make up a strong case for your business to invest in a live chat software. It's a real game-changer because not only does it enable you to provide real-time support to existing customers but you also have the opportunity to convert website visitors into customers – more revenue.
In this post we take you through everything you need to know when it comes to choosing the right live chat tool for your business.
Table of Contents
What is live chat software?
Live chat software is a technology that allows businesses to communicate with customers and prospects in real-time through text-based messaging. It is typically embedded on a company's website or mobile app, and can also be integrated with other communication channels such as social media and messaging apps.
By facilitating real-time interactions between customers and support or sales agents, a live chat software can significantly speed up the resolution of queries, leading to quicker and more satisfying customer experiences.
But it's not just about speed; it's also about personalization. Live chat software often integrates seamlessly with CRM systems, pulling in relevant customer data to provide a tailored service. This means agents can offer solutions that are directly aligned with each customer's history and preferences, thereby increasing the likelihood of positive outcomes and long-term loyalty.
The benefits extend beyond customer service to directly impact sales and revenue. By engaging customers at critical points in their buying journey, live chat can help nudge them towards conversion. For example, a well-timed chat message can address last-minute concerns of a customer who might otherwise abandon a shopping cart.
Automation is another key advantage. Businesses can deploy chatbots to handle routine queries, freeing up human agents to focus on more complex issues. This not only enhances efficiency but also significantly reduces operating costs.
Top 10 Live chat Software Solutions for 2023
There are no two ways about it; customers today have more expectations than ever before and are flocking to brands that provide the highest level of service at the quickest possible time.
If you're still in two minds about giving live chat apps a shot—we've got you covered!
Here's a roundup of the best live chat software for business with their key features and pricing, to help you make the right choice.
1. Hiver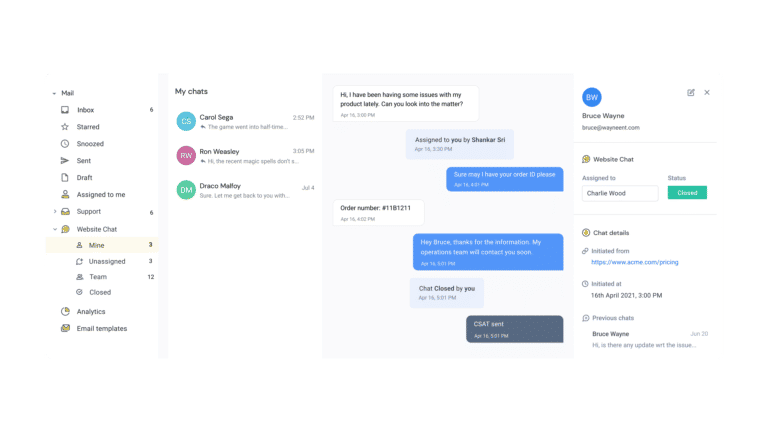 If you want a live chat platform that is extremely easy to use yet offers powerful functionalities, then Hiver is the answer. Hiver's Live Chat allows you to deliver personalized customer service in real-time.
Teams around the world love Hiver because it works right inside Gmail. That means your support agents can handle all live chat queries without having to ever leave their inbox on both desktop and mobile.
Some of the noteworthy advantages of Hiver Live Chat include:
Every customer chat can be assigned to a dedicated owner in a few clicks
Provide really fast support by leveraging canned responses (chat templates) for repetitive and common queries.
Leverage in-app chat notifications to alert customers when agents are unavailable and divert them to use another channel (eg. email/phone) to raise tickets.
Use Hiver's robust analytics to track the performance of your team and measure key metrics such as turnaround time, average resolution time, and more.
Measure customer satisfaction by sharing a quick survey with customers at the end of every chat.
Hiver's Live Chat can be set up in minutes and hardly requires any training to get started. Your agents don't have to switch between multiple tabs – since everything can be done from Gmail – or spend time learning a complicated interface, which is the case with most live chat platforms.
Pricing:
Lite plan: $15/user/month
Pro plan: $39/user/month
Elite plan: $59/user/month
2. LiveChat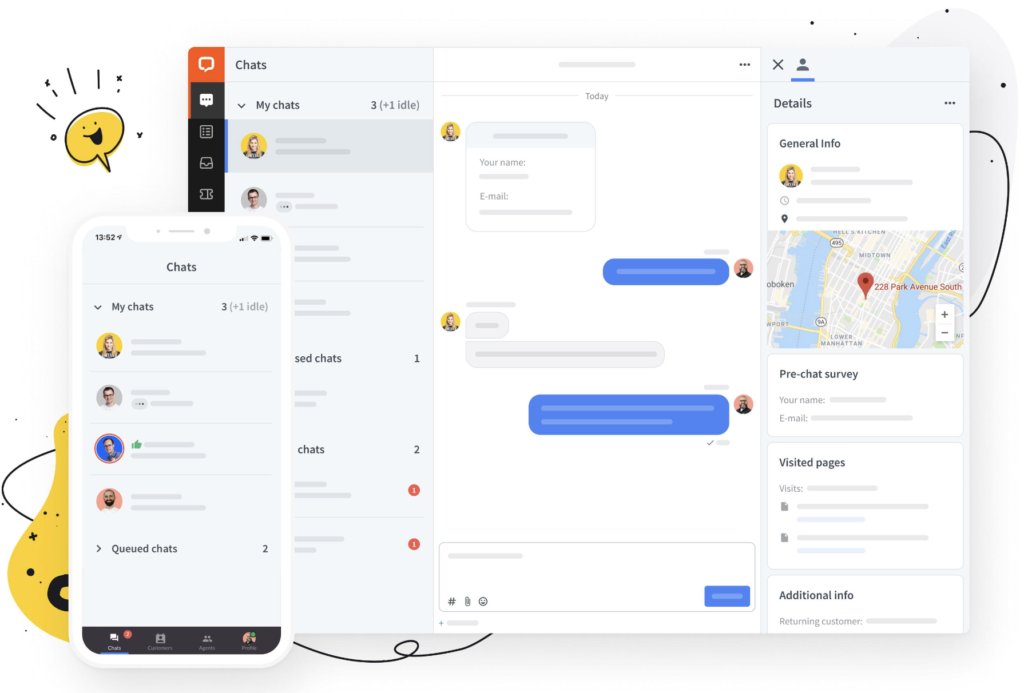 LiveChat is a customer service platform with chat support, a built-in ticketing system, and web analytical capabilities to help you deliver seamless customer experiences. Their core offering is the chat tool and it comes loaded with features that include chat tags to keep track of every conversation, rich messaging functionalities to make conversations more engaging. The tool also comes equipped with chat widget customizations, a robust analytics and reporting system, and more.
LiveChat supports 200+ powerful integrations with CRM solutions like Hubspot and Pipedrive, ecommerce platforms such as Shopify and BigCommerce, and messaging apps like WhatsApp.
Key Features:
Real-Time Chat: Enables real-time communication between customers and support agents.

Message Sneak-Peek: Allows agents to view messages as they are being typed.

Visitor Information: Provides insight into visitor's location, pages visited, and more.

Ticketing System: When a customer leaves a message offline, the system automatically converts this message into a ticket. This ticket is then queued for agents to address when they are next available.

Chat Ratings and Surveys: Collects feedback from customers regarding their chat experience.

Agent Reporting: Monitors agent performance and customer satisfaction.

Customization: Customizable chat widgets to match the company's branding.

Mobile Applications: Offers mobile apps for managing chats on-the-go.

Integration: Seamlessly integrates with various third-party applications like email marketing tools, social media, and e-commerce platforms, among others​.
Best Suited For:
Small to medium-sized businesses
Large enterprises with extensive customer support needs
E-commerce platforms like Shopify and Magento
Companies looking to provide real-time support and increase sales conversions.
Pros:
Easy to use with a user-friendly interface.
Efficient real-time communication enhances customer satisfaction.
Comprehensive reporting features for monitoring performance.
Robust integration capabilities with other tools and platforms.
Cons:
Some users find it expensive, especially for small businesses.
Occasional technical glitches.
Limited customization in the basic plan​.
Pricing:
Starter Plan: $20 per month per agent when billed annually or $24 month-to-month. Suited for small office/home office, includes 60-day chat history, basic widget customization, and secure 256-bit SSL encryption.

Team Plan: $41 per month per agent when billed annually or $49 month-to-month. Includes unlimited chat history, full widget customization, basic reporting, agent groups, and multiple brandings among other features.

Business Plan: $59 per month per agent when billed annually or $69 month-to-month. Designed for customer service departments with all the features of the Team plan, plus additional advanced features​.
LiveChat is a comprehensive solution for businesses of all sizes looking to enhance their customer service and engagement through live chat. The software is well-regarded for its ease of use, robust feature set, and the ability to integrate with other essential business tools.
Recommended Read:
Your Comprehensive Guide to Live Chat Support
3. Olark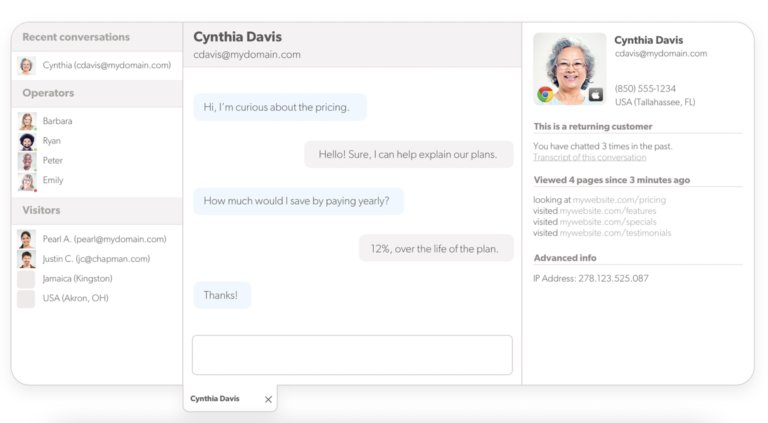 If you are looking for a cloud-based live chat app that helps you engage with customers through your website, Olark is a good option to explore. It integrates well with the HTML code of your website allowing you to incorporate live chat options across all website pages. Olark can be used to manage leads, drive sales, and provide support.
Olark's dashboard and customized reports will give you real-time inputs on chat volume, satisfaction rates, and agent activity. This will help you make sound staffing and prioritization decisions.
Some of its key features include—pre-chat forms that help you collate information before talking to a customer, automated messages, offline messaging capabilities for customers to contact you, a chatbot facility, and seamless third-party integrations.
Key Features:
Automated Messages: Olark provides automated messaging features to engage customers and speed up workflow​​. For instance, Pre-Chat Surveys in Olark collect basic info from customers before a chat, aiding in personalized interactions. Meanwhile, Triggered Messages automatically engage visitors based on their actions on the site, like offering help on a pricing page if they linger there.

Team Management and Real-Time Reporting: Team Management aids in allocating resources by overseeing agent performance and assigning chats, while Real-Time Reporting provides instant insights into metrics like active chats and response times.

Searchable Transcripts: This feature helps in maintaining a searchable record of chat interactions​​.

Customization: Olark has customizable chat box options, like color, shape, position, and appearance, allowing users to place a chatbox on multiple websites​​.

Targeted Chat and Chat Monitoring: These features enhance engagement by targeting specific customers and monitoring chat interactions​​. For instance, if a visitor is on a software pricing page for a while, a targeted message could pop up saying, "Hi there! Can I help clarify our pricing options for you?" This proactive engagement based on visitor behavior helps in addressing potential uncertainties and can guide the visitor closer to a purchasing decision.
Best Suited For:
Business Size: Olark is a great fit for small to mid-sized businesses due to its cost-effectiveness and ease of setup.
Industry Verticals: It's particularly beneficial for sectors such as higher education, retail, eCommerce, and SaaS, where engaging with customers or stakeholders in real-time is crucial.
Pros:
Ease of Use: Olark is described as easy to use and customizable, making it a preferred choice for many users​.

Automation Features: Users appreciate Olark's automation capabilities like triggered messages which initiate conversations based on customer behavior on the site, and offline messaging that collects customer inquiries even when no agents are available. These features help in engaging customers promptly and efficiently, ensuring no opportunity for interaction is missed.

Personalization: Users like that Olark allows personalization of agent profiles and chat interfaces. Each team member can have a distinct profile with their own set of responses, and the chat interface can be tailored to match the brand's look and feel or to suit the personal style of each agent.
Cons:
Limited Marketing Features: Olark lacks certain marketing features like email campaigns and pop-ups, and also has a fairly limited integrations list​​.

Integration with Other Tools: Some users wish for better integration with tools like HubSpot, indicating possible integration limitations​​.
Pricing:
Basic Pricing: Olark's pricing starts at $17 per month for 1 live chat operator, $49 for a team of 4 live chat operators, with a starting price of $29.00 per month for the services. They also offer a free trial and a free version of their software​​.
This comprehensive set of features, ease of use, and competitive pricing make Olark a viable option for businesses looking to enhance their customer engagement through live chat.
Recommended Read:
9 Must-Have Customer Support Tools to Include in Your Tech Stack in 2023
4. Zendesk Chat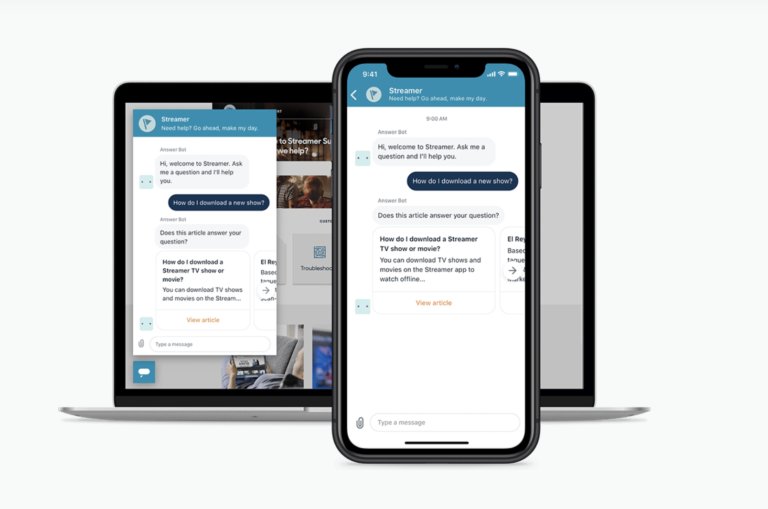 Zendesk Chat helps you proactively engage with your customers and manage chats with ease using its queue management and routing capabilities.
A few of the key features that are worth a mention with Zendesk Chat include real-time data monitoring, in-depth live chat reports, trigger messages, pre-chat and offline forms, and integrations with third-party platforms.
Here's a detailed breakdown of its key features, ideal use cases, pros and cons, and pricing:
Key Features:
Chat Dashboard and Widget: The chat widget is installed on your website, enabling visitors to initiate chats. It supports file attachments, chat ratings, and chat transcript forwarding, and can be customized to match your brand​.

Live Visitor View: Allows monitoring of active visitors on your site in real-time, tracking their engagement and the pages they are viewing. You can start proactive chats, group visitors by activity, and identify returning visitors​​.

Chat History and Transcripts: You can view a detailed chat transcript which includes the visitor's name, agent that handled the chat, time of chat, visitor rating, number of messages, and the full conversation​. All plans, except the free one, provide unlimited chat history.

Real-time Monitoring: Offers a real-time overview of site metrics like current response time, number of visitors in the queue, and chat durations, available in the more expensive plans​​.

Omnichannel Customer Support: Integrates with other Zendesk products and allows engagement with customers over mobile apps, popular messaging apps like Facebook Messenger, and websites​​.
Best Suited For:
Businesses looking to improve customer support through real-time interactions.
Companies that already utilize other Zendesk products and are looking to consolidate their customer support channels​​.
Pros:
Live visitor monitoring for proactive customer engagement.
Seamless integration with other Zendesk products​​.
Cons:
Free plan is quite limited compared to competitors.
Customer support isn't available for free plans​​.
Pricing:
Lite: Free for one agent, one concurrent chat, and limited features.
Team: $19 per agent per month, includes chat transfers and unlimited chat history.
Professional: $35 per agent per month, with 24/5 chat support and conversion tracking.
Enterprise: $70 per agent per month, with 24/7 chat support and skills-based routing​​.
Zendesk Chat offers a range of features for businesses of all sizes. However, the more advanced monitoring and analytics features are reserved for the higher-tier plans, making it less cost-effective for those businesses that are small and have a specific need for real-time monitoring and historical analytics.
Hiver vs Zendesk: Reasons, Reviews, and Ratings
5. Intercom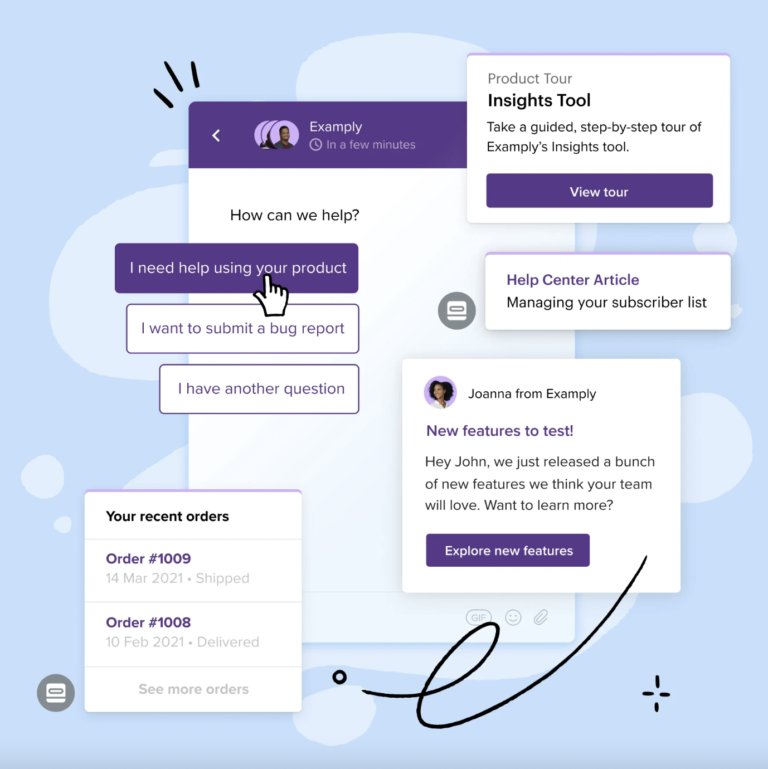 Intercom's live chat tool helps you proactively support customers on your website using targeted content and behavior-driven messaging.
Intercom can work seamlessly with your existing tech stack to give customers a choice of self-serve or live support. Its resolution bot offers 24/7 automated support, enabling faster response times, even if your teams are occupied or offline.
Key Features:
Instant Responses: Fin provides instant answers to customer queries, significantly reducing support volume​​.

Seamless Integration: Integrates with your existing knowledge base to provide accurate and relevant responses, while routing complex questions to human support teams​​.

Cutting-Edge Technology: Utilizes GPT-4 technology to ensure accurate and immediate responses​​.The ChatGPT API technologies allows it to optimize for accuracy and reduce "hallucinations," or inaccurate answers​​.

Omnichannel Support: Keeps conversations going across various platforms including Intercom Messenger, WhatsApp, and SMS​.

Multilingual Capabilities: Detects a customer's language and resolves issues in any of the 43 languages supported by Intercom​​.
Best Suited For:
Businesses aiming to reduce support volume and improve customer service efficiency.
Organizations looking to provide instant, accurate responses to customer queries.
Pros:
Immediate resolution of customer queries.
Seamless integration with existing support systems.
Multilingual support facilitates global customer engagement.
Cons:
Can be expensive for small to medium businesses
Customer Support for Fin AI can be difficult to access
Pricing:
Starter Plan: Perfect for small teams or for using Fin alongside your current support platform, starting from $74 per month. This plan includes key features like Intercom Messenger, Shared Inbox, Tickets, Help Center, and AI assist​​.
Intercom's Fin AI Chatbot appears to be a powerful tool for organizations looking to automate customer service responses and reduce the workload on human support teams. The cutting-edge GPT-4 technology it employs enables it to provide accurate and immediate responses to customer queries.
Recommended Read:
8 Takeaways From Customer Service Experts on Live Chat Support
6. Drift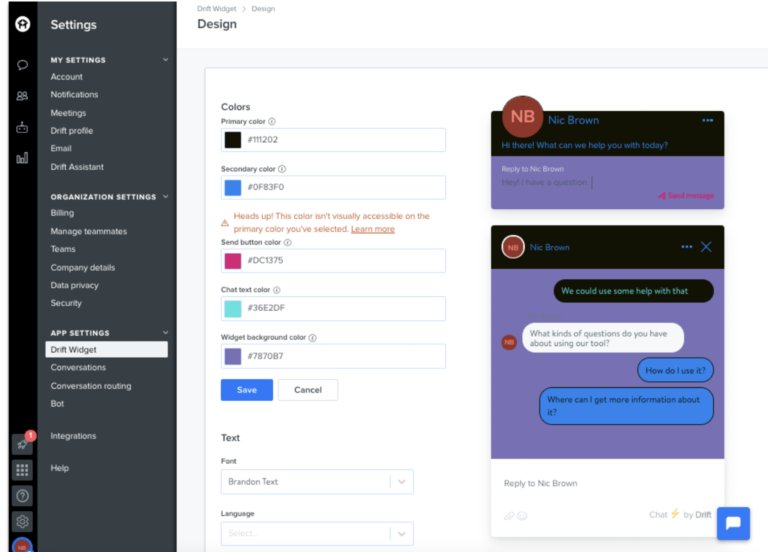 Drift's AI chatbot helps keep a tab on your website visitors and connect with them at scale with human-like conversations. It empowers customers to self-serve low-level queries and enables your support team to direct their focus on high-priority issues.
The software also has integrations with commonly used apps such as Marketo, Salesforce, Salesloft, Demandbase, and more. Drift also has an easy-to-use dashboard where you can find detailed reports on aspects such as number of conversations within a timeframe, number of leads captured, number of customers that interacted with your chatbot, etc.
Key Features:
Live Chat: Engage with website visitors in real-time, answer their questions, and guide them through the buyer's journey​​.

Conversational Sales and Marketing: Helps in lead generation and nurturing by allowing real-time conversations, which can be particularly beneficial in shortening the sales cycle​​.

Custom Chatbots: Create custom chatbots to handle common queries and automate the lead qualification process​​.

Playbooks: Target open opportunities when they return to your website and route them to their account executive​.

Chat to Call or Chat to Zoom: Instantly initiate phone calls with prospects to qualify them on the spot​​.

Real-Time Notifications: Stay informed about chat interactions and customer engagements​​.
Conversational Landing Pages: Conversational Landing Pages by Drift replace standard forms with real-time chats or chatbots on landing pages, engaging visitors immediately and guiding them towards desired actions like scheduling demos or signing up, aiming for a more interactive user experience and higher conversion rates.
Best Suited For:
Medium to large-sized companies looking to improve their website conversion rates, shorten sales cycles, and enhance customer experience through real-time conversations​.
Pros:
Increased Productivity: Drift equips sales and marketing teams with essential tools for customer acquisition, supported by an intelligently designed platform and a unified dashboard for a comprehensive view of performance metrics​​.

Flow Builder: An intuitive feature for organizing page layouts, enhancing the user and visitor experience​​.

Real-Time Communication: Enables easy real-time communication with website visitors for lead generation and customer engagement​​.
Cons:
Drift's pricing is observed to be higher compared to other competitors in the market, which may deter small businesses or startups with limited budgets from adopting it​​.
Pricing:
Premium Plan: Starts at $2,500 per month (billed annually),inclusive of features like Live Chat, Custom Chatbots, Real-Time Notifications, among others​. Another source mentions a price of $1,500 per month for the Premium plan, with additional charges for extra chat seats and calendar-only seats​​.

Enterprise Plan: Pricing is based on a custom quote, and Drift also offers a significant discount on the Pro plan for startup companies with fewer than 10 employees​.
Drift has structured its pricing and features to cater to varying business needs, making it a robust platform for enhancing real-time communication and improving sales and marketing outcomes.
7. Userlike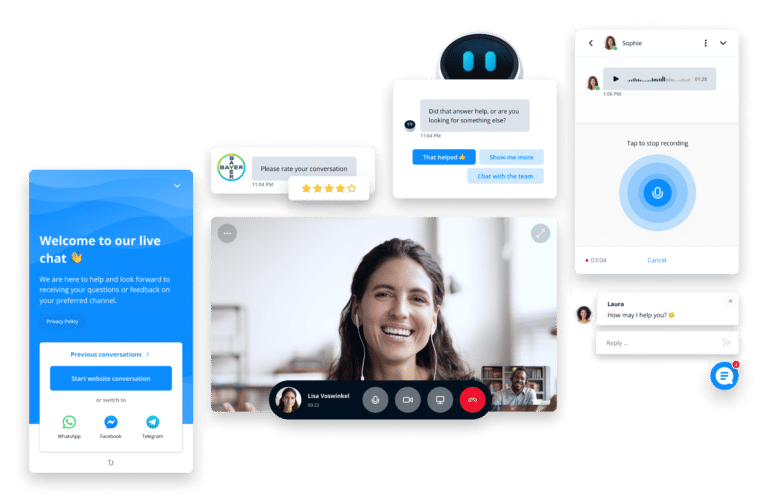 Userlike is a live chat app that offers customer service teams a range of features like message templates, live translations, voice messages, and intelligent routing. To attend to complex inquiries or product demos, customer service agents have the liberty to switch from a chat to a browser-based video call that also supports screen sharing.
Let's take a look at its key features, pros, cons and pricing setup:
Key Features:
Operator Groups: Allows customers to select which department they wish to communicate with, eliminating waiting queues and clumsy choice menus​​.

All-inclusive Button Integration: Provides a seamless experience for customers by keeping them on the same page during the chat, rather than redirecting them elsewhere​​.

Forwards with Context: If a chat needs to be forwarded, the chat transcript accompanies the forward, reducing the need for customers to repeat themselves​​.

Operator Skills: Connects customers with the support representative best suited to address their concerns based on set operator skills​​.

Sticky Chat: Favors chat connections between visitors and operators who have chatted before, enhancing the relationship-building aspect of customer interactions​​.

Smart Customer Profiles: Builds customer profiles automatically when a customer provides their email address​​.

CRM Integrations: Enables the forwarding of chat transcripts to your chosen CRM tool for follow-up on valuable leads​​.
Best Suited For:
Those operating in the EU region as Userlike adheres to the latest EU privacy laws, including GDPR​​.
Pros:
Extensive customization options like chat tagging, macros, and agent grouping.
Features such as chat rating, customizable chat window, and plenty of integrations with platforms like Hubspot, Mailchimp, and Salesforce.
Analytics to monitor average chat duration, response time, etc.
Supports desktop, iPad, and mobile solutions, among others​.
Cons:
Pricing is considered high compared to other chat solutions.
Team support can be challenging to afford​.
Pricing:
Free: Unlimited chats for one agent.
Team: €90 per month for 4 agents, 4 chat widgets, and integrations.
Corporate: €290 per month for 10 agents, 10 widgets, plus analytics and live translations.
Business: €720 per month for 20 agents, 20 chat widgets, plus skill-based routing, full API access, and Chatbot.
Userlike stands out for its customer-centric features, robust integration capabilities, and adherence to privacy laws, although its pricing may be a stumbling block for smaller teams or those with a limited budget.
8. Freshchat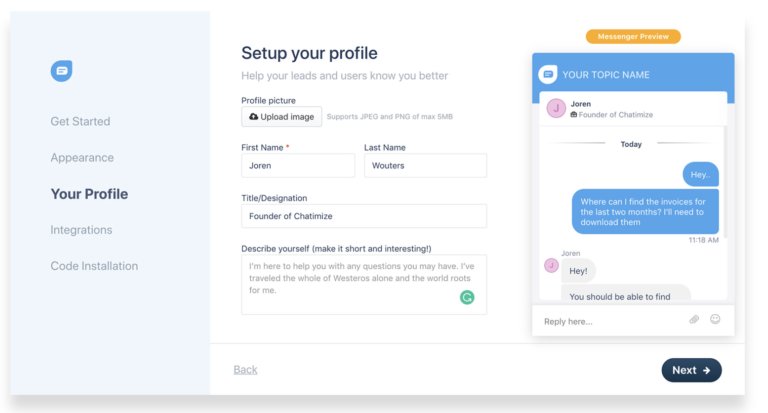 Freshchat is a popular live chat software for customer service known for its no-code, easy-to-build chatbots that enables you to have intelligent conversations with your customers on your website or app. It also provides agents with complete customer context in real-time, enabling them to work faster and deliver timely services that boost CSAT.
However, Freshchat is best suited for companies that are already using or are planning to use Freshworks for marketing and sales teams as well as customer support.
Key Features:
Email and Chat Campaigns: Engage customers through targeted email and chat campaigns. Unlike generic chat greetings, chat campaigns are designed around specific objectives or audiences. For instance, a chat campaign could be set up to engage visitors who spend more than a certain amount of time on a particular page, or to interact with returning customers by offering special discounts or assistance.

Customizable Chat Widgets: Enables customization of chat interfaces to resonate with the brand's theme.

Advanced Reporting Metrics: Provides insightful metrics to evaluate the effectiveness and productivity of chat campaigns.

Integration with CRM Systems: Allows for the integration with popular CRM systems to better manage customer interactions​.
Best Suited For:
Freshchat is well-suited for businesses of all sizes especially those already using Freshworks products.
Pros:
Advanced Reporting: Helps in gauging the effectiveness of campaigns.
Generous Free Plan: Offers a free plan with 100 seats
Customization: Allows advanced messaging customization including the appearance of the chat window​​.
Cons:
Expensive Chatbot Feature: The chatbot feature is only included in the most expensive plan.
Higher Cost: Compared to similar tools like Tawk.to or LiveChat, Freshchat can be more expensive​​.
You can to purchase Freshchat separately. It does not come as a part of Freshdesk.
Hiver vs Freshdesk: Reasons, Reviews, and Ratings
Pricing:
The pricing for Freshchat varies based on the plan chosen. Here are some pricing details:
Growth Plan: Priced at $19 per agent per month (billed annually) or $23 per agent per month (billed monthly).
Other Plans: Pricing ranges from $0 to $69 depending on the features included. There are about four pricing editions offered.
Free Version: Freshchat does offer a free version along with a free trial to test out the features before committing to a paid plan​.
The mix of features, especially omnichannel messaging, and integration with CRM systems, along with the generous free plan, makes Freshchat a compelling choice for businesses looking to enhance their customer engagement through live chat. However, the higher cost and the lack of certain integrations may be a drawback for some businesses.
9. JivoChat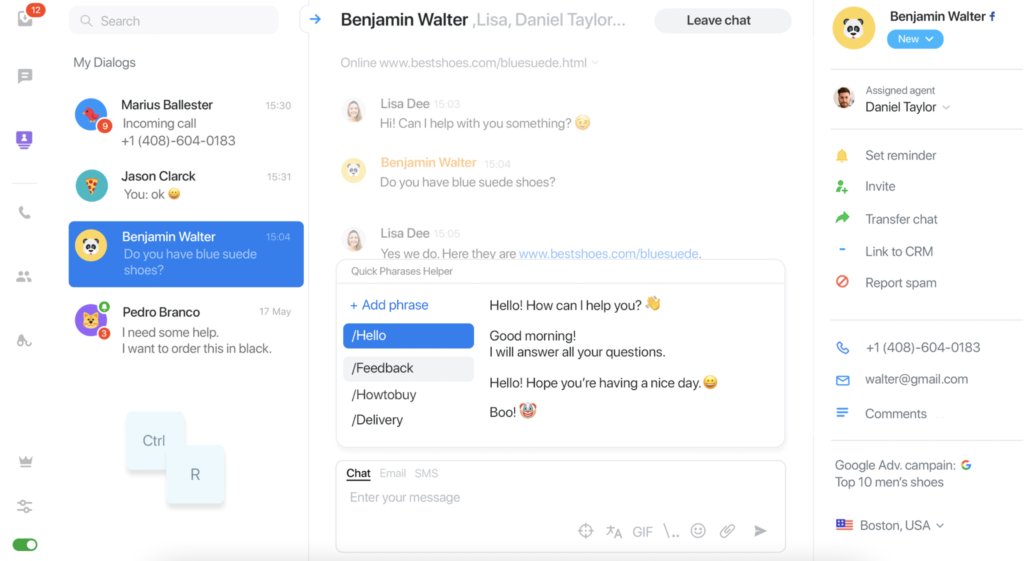 JivoChat brings live chat, VoIP, and business messaging into one single platform. It integrates seamlessly with email, SMS, Facebook, and other tools through API.
JivoChat is created for support, sales, and marketing teams and can be integrated with your website. It comes with several personalization options and can be used to reach out to your users with customized messages to amplify customer engagement. The platform also lets your chat agents manage live chat conversations over multiple channels such as WhatsApp, Facebook Messenger, Apple Business Chat, and Telegram.
Here are the key aspects of JivoChat:
Key Features:
Live Chat Functionality: Enables real-time chat support on websites and mobile platforms.
Omnichannel Support: Integrates live chat with other communication channels such as emails, phone calls, and social media messaging like Facebook messaging.
Visitor Monitoring: Real-time visitor monitoring and pageview histories to understand customer behavior on your website.
Customizable Widgets: Offers customizable web and mobile chat widgets to align with your brand aesthetics.
Canned Responses: Provides pre-configured responses to common queries for quicker replies.
Performance Reporting: Generates reports on service quality and agent activity.
File Sharing and Transfers: Allows file transfers between agents and customers for better communication.
Multi-website Support: Enables chat support across multiple websites from a single interface​​. For instance, if a business has three different websites for three different product lines, instead of having separate chat support for each, JivoChat's Multi-website Support allows all chat interactions from these three sites to be handled from a single dashboard.
Best Suited For:
E-commerce Companies: JivoChat is particularly tailored for e-commerce platforms looking to improve customer engagement and support.
Companies Looking for Customizable Chat Solutions: The customizable widgets and responses allow for a branded chat experience​.
Pros:
Multichannel integration with platforms like WhatsApp, SMS, and Messenger.
Easy to use
Convenience of consolidating communications from various platforms into one contact center​​.
Cons:
Some users find the feature where an agent can see what a customer is typing before they send it to be intrusive​​.
A mentioned con is the lack of German software which could be limiting for non-English speaking users​​.
Pricing:
Basic Plan: Free for up to 5 agents.
Professional Plan: Priced at $19 per agent per month, billed annually.
There's also a pricing model of $25 per month if billed annually.
Some additional features like Telephony and Videocalls come with separate pricing, for example, Telephony Plus is priced at $4 per month when paid annually​​.
JivoChat's multifaceted features make it a robust solution for businesses keen on improving their customer service and engagement across multiple platforms.
10. LiveAgent
LiveAgent, a help desk ticketing system, offers a chat widget that supports over 40 languages. Its social media integrations allow you to monitor messages, notifications, posts, comments, and mentions on platforms such as Facebook, Twitter, and Instagram. The tool has a number of key features such as Proactive Chat invitations which can be used to assist customesr at different stages of their buyer's journey to improve their shopping experience leading to better conversion rates.
It also has other advanced features such as canned responses, customization options for branding, and a real-time typing view that actually allows you to preview the text your customers are typing at the moment. This allows your support team members to get a headstart on analyzing your customers' query and helps them to provide accurate responses much faster leading.
Here's a detailed rundown of LiveAgent features, pros and cons and its pricing setup:
Key Features:
Customizable Chat Buttons: Tailor the appearance and functionality of chat buttons to match your brand.
Real-Time Chat: Engage with visitors instantly as they land on your site.
Proactive Chat Invitations: Initiate conversations based on specific triggers or visitor behavior.
External App Integrations: Seamlessly integrate with third-party applications to enhance functionality.
Smart Chat Routing: Direct chats to the right agents based on predefined criteria.
Visitor Tracking: Gain insights into visitor behavior to provide personalized service.
Multilingual Chat Widget: Cater to a global audience with multi-language support.
Unlimited Chat and Ticket History: Retain all past interactions for reference and analysis.
Online Self-Service Portals: Enable customers to find answers on their own through knowledge bases and other resources​​.
Best Suited For:
Small to midsize e-commerce businesses.
Companies looking to provide multilingual support.
Pros:
Extensive feature set with good technical ability.
Competitive pricing, scaling well for solo developers or small teams.
Combines multiple channels into a single view for streamlined communication​​.
Cons:
While not explicitly mentioned, like any software, there might be a learning curve for those unfamiliar with live chat systems or may require additional resources for maximizing its potential.
Pricing:
Free Plan: $0/agent/month.
Small Business Plan: $9/agent/month (billed annually) or $15/agent/month (billed monthly).
Medium Business Plan: $29/agent/month (billed annually) or $35/agent/month (billed monthly).
Large Plan: $49/agent/month.
Enterprise Plan: $69/agent/month (billed annually) or $85/agent/month (billed monthly).
LiveAgent's pricing and extensive features make it a versatile choice for businesses of varying sizes looking to enhance their customer service experience.
How to select the best live chat software?
Here's a list of features that you need to look out for while selecting a live chat tool for your business.
Canned responses
Canned responses are automated messages that are pre-set, saved, and reused to answer frequently asked questions. Live chat tools that offer canned responses will help you optimize response time and personalize service at scale allowing you to elevate customer satisfaction.
For instance, say a customer reaches out regarding a delayed order and your support team needs more information about the order. The below chat template can be used in scenarios like this:
"We are sorry to hear that your order has been delayed. Kindly share the order number with me, so I can look into it for you and follow up with our logistics team"
Easy delegation of work and collaboration
Ensuring that every customer chat has a dedicated owner is crucial to providing efficient support. A live chat app or software that allows you to easily delegate chats to your support agents and also enables seamless cross-team collaboration, would make life easy for your company.
For instance, say a customer reaches out to you on chat saying that they are unable to track their shipment. Your live chat tool should have an option wherein the support agent can send the transcript or chat history with other teams – logistics, in this case – in order to collaborate, get the relevant information, and resolve queries faster.
Integrations with popular CRM tools
Choose a live chat tool that offers effortless integrations with various third-party platforms such as CRMs, helpdesks, E-stores, etc. Managing customer data on one platform and responding to customer requests on another is an uphill task. A live chat tool that offers multiple integrations will smoothen your workflows and reduce agent effort considerably.
Insights and reports
Tracking team performance is a must if you want to get better at delivering real-time support. This is why your live chat tool must equip customer support agents with in-depth analytics and reports.
For instance, your live chat app should be able to provide insights on metrics such as an agent's first response time, average resolution time, the volume of conversations they are handling, and more.
Recommended Read:
63 Live Chat Templates for Customer Support
SLA monitoring
Let's say your team handles hundreds of customer chats every day. In that case, how do you ensure no query is missed? More importantly, how do you ensure that every customer question is attended to on time?
This is where a live chat tool that provides SLA monitoring capabilities can be helpful. SLA-based reminders will make your teams more accountable and get them to prioritize chats better, in a bid to ensure that customer service standards established by the company are met.
For instance, you can set an SLA of 60 seconds for first response time. What that means is that if an agent doesn't respond to a customer chat in 60 seconds, the chat is flagged as missed and the relevant manager/supervisor is alerted about it.
Types of Live Chat Software Based on Automation
Live chat software can be categorized into four main types based on automation:
Rule-based live chat software
This type of software uses pre-defined rules to automate simple tasks, such as greeting visitors, qualifying leads, and providing answers to frequently asked questions. Rule-based live chat software is typically easier to use and less expensive than AI-powered live chat software, but it is also less flexible and customizable.
AI-powered live chat software
This type of software uses artificial intelligence to automate more complex tasks, such as understanding customer intent, providing personalized recommendations, and resolving complex issues. AI-powered live chat software is more flexible and customizable than rule-based live chat software, but it is also more expensive and requires more expertise to set up and use.

For instance, Intercom's Fin AI bot leverages artificial intelligence to not only understand customer intent but also to provide personalized assistance.
Hybrid live chat software
This type of software combines manual and automated features. It is a good option for businesses that need to provide a balance of personalized support and efficiency. Hybrid live chat software typically offers features such as real-time chat with human agents, chatbots to answer frequently asked questions, and automation rules to route chats to the right agents.
Manual live chat software
Manual live chat software offers a purely human-driven approach to customer service, where trained agents handle all interactions in real time. This type of chat software is particularly effective in industries where complex issues are the norm, or where a high degree of personalization and empathy is required.
While it may not offer the scalability and cost-efficiency of automated solutions, manual live chat excels in delivering a deeply personalized and nuanced customer experience, often leading to higher levels of customer satisfaction and loyalty.
Live Chat Software for Different Teams
A live chat software is a powerful tool that can help businesses improve their customer service, increase customer engagement, and reduce costs. Here's how it will benefit the following teams in your organization:
Customer support
Live chat software can help customer support teams provide faster and more efficient support. Customers can chat with live agents in real time to get answers to their questions and resolve issues quickly and easily. Live chat software can also be used to automate tasks such as answering frequently asked questions and routing chats to the right agents. This can free up customer support agents to focus on more complex issues.
Explore Hiver for Customer Service Teams
Finance
Finance teams can use live chat software to provide support to customers, employees and vendors. For example, finance teams can use live chat software to answer questions about salaries or reimbursement-related queries of employees. But it can also be invaluable when interacting with vendors. For instance, finance teams can utilize live chat software to expedite vendor inquiries regarding invoice statuses, payment schedules, or contract terms. It also serves as a real-time communication channel for clarifying billing details, processing payments, and discussing tax implications of company purchases.
ITSM (Information Technology Service Management)
ITSM teams can use live chat software to provide support to employees and customers. For example, ITSM teams can use live chat software to answer questions about IT services, troubleshoot problems, and reset passwords. They can also use live chat software to provide support to customers who are having trouble using a company's website or mobile app.
Choose the best live chat software for your business
Customers today need immediate answers and live chat is a great way to meet those expectations. But just like with any other tool, there are way too many options in the market. Which is why it's important to understand what your exact business needs are and choose one that meets those specific requirements.
We hope this list helps you with evaluating live chat tools for your business. And just in case you'd like to give Hiver's Live Chat a spin, simply reach out to our experts and discover how you can offer quick and frictionless support to your customers.