Dive deeper into your team's performance
With Hiver's Analytics, you can view multiple types of reports with a single click without leaving Gmail. Hit the Analyze button in any report and instantly deep dive into your data for crystal clear insights. Monitor your customer service team's performance to make data-driven decisions and deliver customer delight.
Measure what matters
with Conversation Reports
Hiver's Conversation Reports put the power in your hands to see how your team has been managing conversations with your customers. You can use these reports to analyze how many conversations have taken place, how quickly your team is responding to emails, and the average time taken by your team to resolve an issue.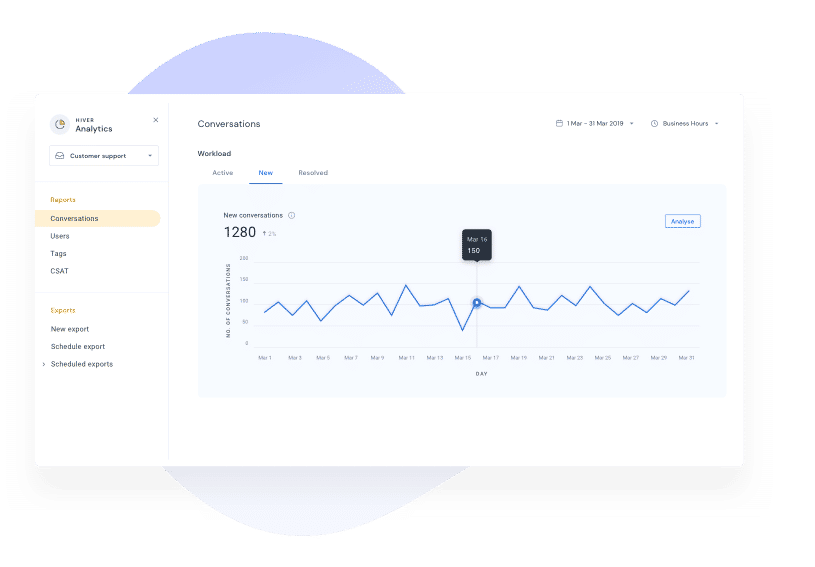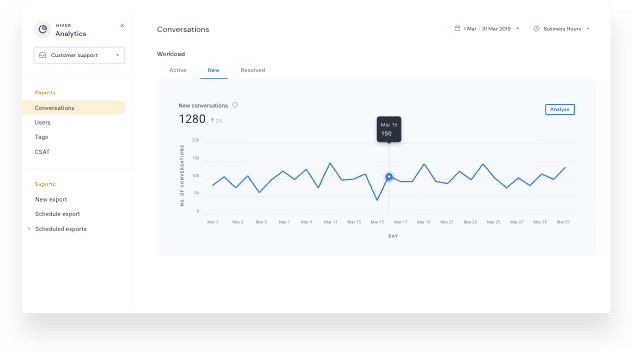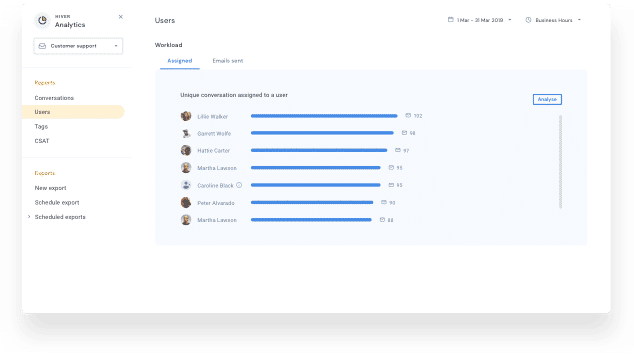 Identify star performers
with User Reports
Hiver's User Reports help track every aspect of individual team member performance including their overall workload, response and resolution times and Customer Satisfaction (CSAT) ratings among others. This helps you understand who your top performers are and what's working for them.
Get in-depth insights
with Tag Reports
Get granular insights and delve deeper into your customers' conversations with Tag Reports. Tag Reports in Hiver help you keep a track of email conversations by their tag names. These reports can help you identify trends in conversations, find roadblocks, and better allocate resources to mitigate them.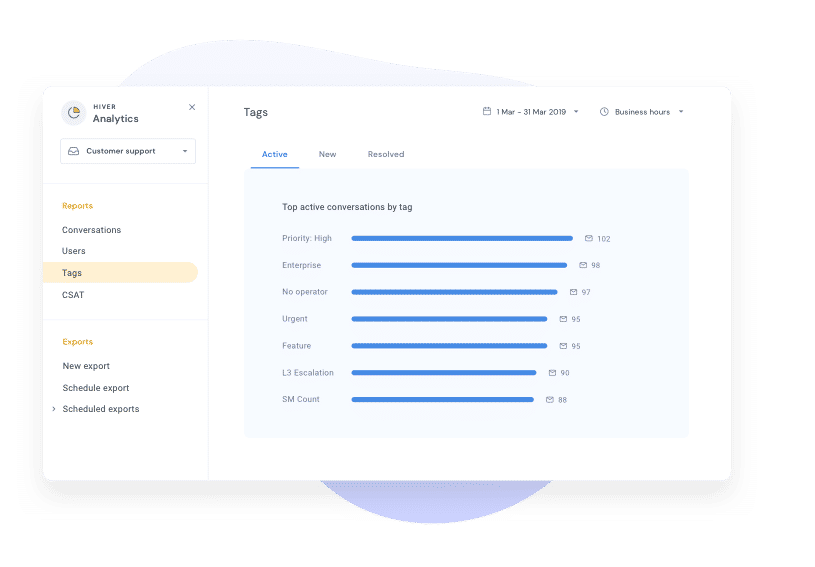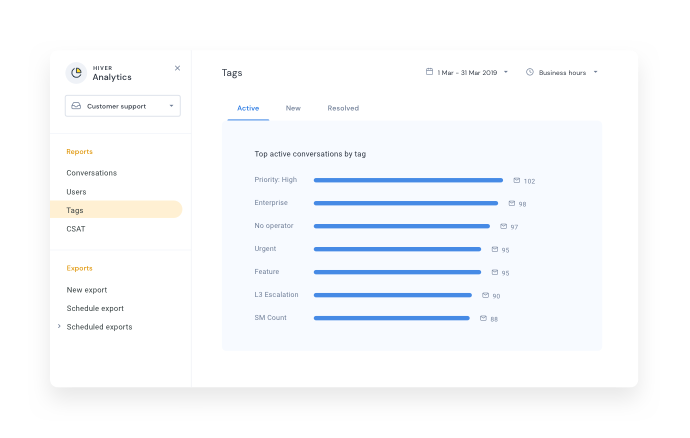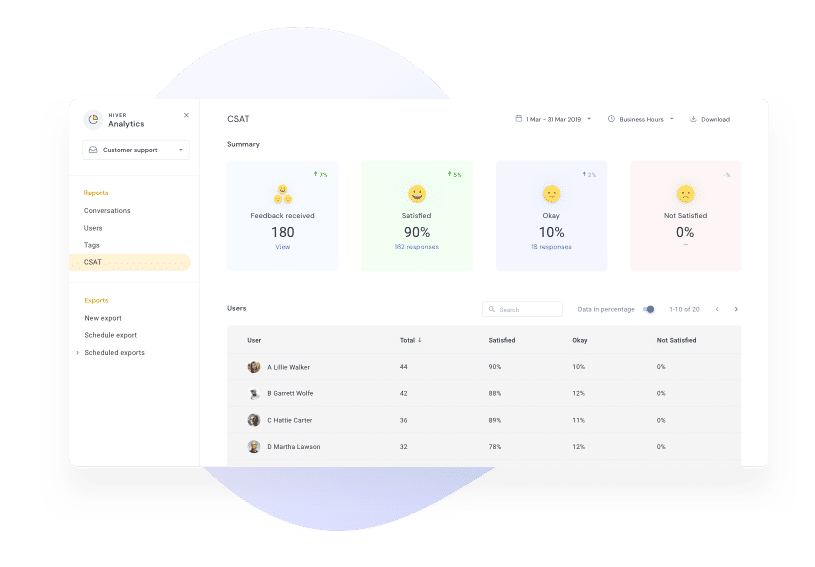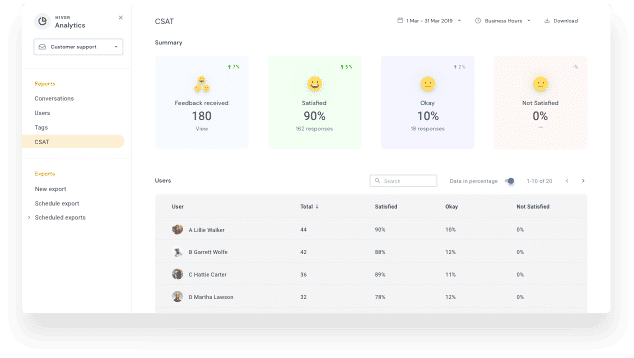 Track customer happiness
with CSAT Reports
Craft better experiences for your customers by collecting feedback via Customer Satisfaction Surveys (CSAT). With Hiver's CSAT Reports, see all of your CSAT feedback in your customers' own words — in real-time. You can even track and compare individual team member's performance to see what is working well, what isn't and train your team accordingly.
Build your own reports
with Custom Reports
Hiver's Analytics lets you customize and build your reports in the way that you want them - all without a single line of code. You can now create reports with the metrics that matter to you without depending on external business intelligence (BI) tools or data analysts. You can save your Custom Reports for easy access to always be on top of your team's performance.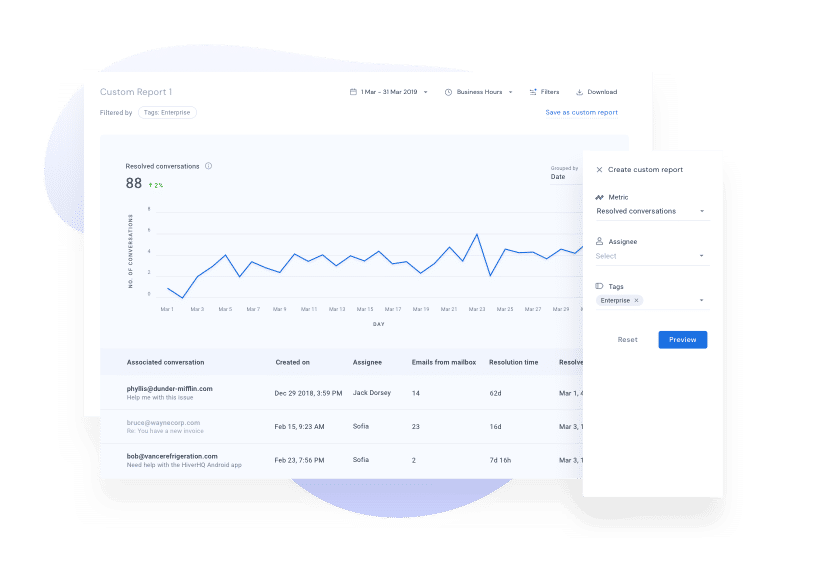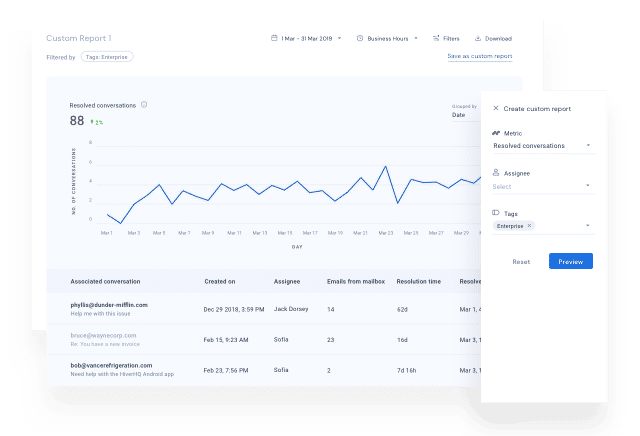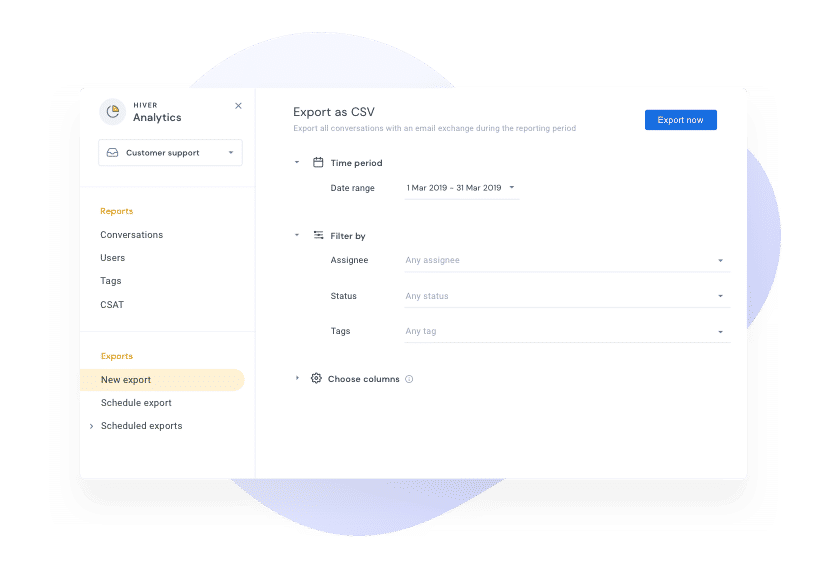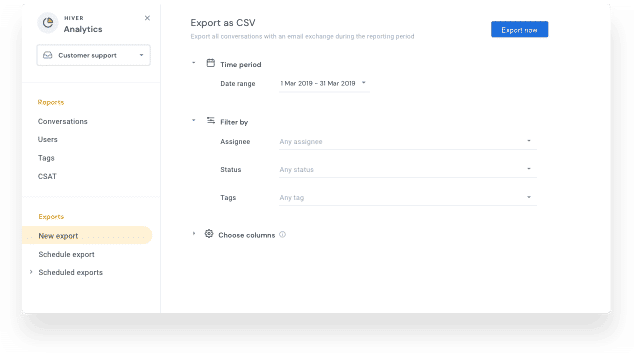 Take your reports with you
wherever you go
Export data from Hiver's reports into CSV files and take your data wherever you go. You can share these CSV reports with other members in your organization or even upload these files into a business intelligence tool of your choice for further number crunching.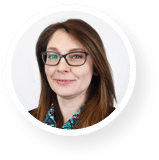 Hiver checked all of the right boxes, but what really helped us become successful with Hiver was the ability to measure analytics right out-of-the-box.
Christina O'Connor
AP/AR Manager at Arrive Logistics