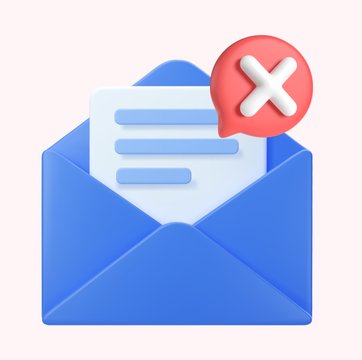 Table of contents
Deliver Faster Support Right From Gmail
13 Subscription Cancelled Confirmation Email Templates
Aug 21, 2023
|
8 min read
|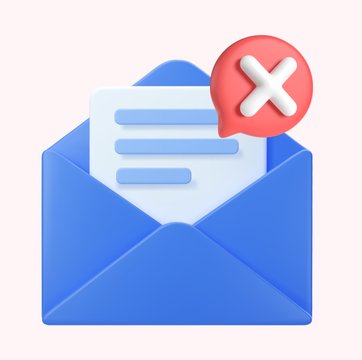 Table of contents
Losing customers is never fun, but it's a reality of doing business.
Various factors ranging from changing customer needs, financial constraints, or even the appeal of a competitor's offering can prompt customers to hit the dreaded cancel button. But before that final farewell, there is an opportunity for intervention to show your customers that they are valued and their satisfaction matters. That's where our thoughtfully crafted cancel subscription email templates come in.
How to write a cancellation of subscription email?
Here's a rundown of tips for writing cancellation confirmation emails. Keeping it concise and straight to the point:
Use Clear Language: Avoid jargon – especially in the cancellation email subject lines. Make sure that the recipient understands exactly what the cancellation entails.

Confirm the Action: Let them know that the cancellation has been successfully processed.

Provide Necessary Details: The best cancellation emails ensure there's no back-and-forth between the company and the customer. Include information on canceling the mandate on their account number or their credit card, clarify details on remaining access left, refunds, or other relevant details.

Ask for Feedback: Though not required, it's often helpful to know why someone canceled. You can include a brief survey link or a question in the email.

Offer Assistance: Provide contact information for further help or questions.

Keep the Door Open: Let them know they're welcome back anytime.

Use a Friendly Tone: Even though it's a cancellation email, maintain a conversational tone. You want to leave a positive impression.

Stay Brand-Consistent: Your email should align with your brand's voice and style.

Include a Call to Action (If Applicable): Whether it's asking for feedback or directing them to a FAQ page, be clear about what you want them to do next.

Test and Measure: If you send many of these emails, it's worth testing different versions to see what resonates best with your audience. You can track metrics like open rate, click-through rate, or feedback response rate.
Keeping these tips in mind will help you craft an email that's not only informative but also reflects your brand's identity. Remember, every cancellation is also an opportunity to learn and make your product or service even better.

Table of Contents
13 Cancellation Email templates for your Subscribers
In this blog post, we'll provide you with 13 email templates to choose from and send when a customer cancels their subscription to your product or service. We'll also discuss some tips for writing effective subscription cancellation emails.
1. Asking for Feedback
The decision to unsubscribe can often be based on a variety of factors. When a customer chooses to leave, it's essential to collect valuable feedback to improve your services.
Subject: Your Cancellation is Confirmed, But We Need Your Help

Dear [Customer's Name],

We're sorry to see you go. Your subscription has been successfully canceled.

If you could, please share your thoughts about your experience with [Your Company] in this survey <inset hyperlink>. Your feedback would greatly help us in improving our services.

Best,
[Your Name]
This email template highlights the importance of customer feedback and how you can learn from it to ensure a better user experience in the future.
Easily Collect Customer Feedback
2. Offering a Pause Instead of Cancellation
Not all subscription cancellations are final. Sometimes, your customers might just need a break. This cancellation message is perfect for giving your customers the option to pause their subscriptions, providing them with a more flexible solution that caters to their current needs.
Subject: Want to Take a Break Instead?

Hi [Customer's Name],

We've received your cancellation request. However, have you considered simply pausing your subscription instead? This would allow you to keep your data and settings intact.

Let us know what you think.

Best,
[Your Name]
[Company Name]
3. Acknowledging Problems
Running a business isn't always smooth sailing. Sometimes customers face issues or have experiences that fall short of their expectations. It's crucial to recognize these instances, accept shortcomings, and strive to do better. This email template is designed to acknowledge these problems gracefully, reinforcing your commitment to improvement and customer satisfaction.
Subject: Sorry We Couldn't Meet Your Expectations

Dear [Customer's Name],

We're sad to hear that you're canceling your subscription. We understand that we might not have met your expectations this time.

Your cancellation request has been processed, but we hope you'll consider us again in the future.

Best,
[Your Name]
[Company Name]
4. Email with multiple call-to-actions
Every customer is unique, and the decision to leave often comes with different motivations. Therefore, it's essential to provide departing customers with multiple options that cater to their varying needs and circumstances. This email template does just that, featuring several CTAs that give customers choices, increasing the likelihood of them finding a solution that convinces them to stay.
Subject: We're sorry to see you go, [Customer's Name]

Dear [Customer's Name],

We have received and processed your request to cancel your subscription. We're sorry to see you go, and we want to ensure you've had the opportunity to fully experience what [Your Company] can offer.

In light of your departure, we would like to extend the following options:

1. Renew Your Subscription: Did you cancel by mistake or have you changed your mind? It's never too late to renew your subscription. You can do so at any time, and we'd be delighted to welcome you back. [Link to Renew Subscription]

2. Downgrade Your Plan: If our service wasn't fitting into your budget, we offer lower-tier plans that might be more suitable. Consider downgrading rather than canceling entirely. [Link to Downgrade Plan]

3. Take a Break Instead: If you feel like you need a break, you can pause your subscription instead of canceling it. That way, you can come back whenever you're ready. [Link to Pause Subscription]

We appreciate the time you've spent with [Your Company] and hope that we'll have the opportunity to serve you again in the future.

Should you need any assistance or have any questions, don't hesitate to reach out.

Best,
[Your Name]
5. Confirming account deletion
Account deletion is a significant and often final step. It's vital to respect this decision, provide clear confirmation, and express gratitude for the customer's journey with your service. This cancellation confirmation email emphasizes all these aspects, making the customer feel valued and appreciated, even as they choose to leave.
Subject: Your [Your Company] Account Has Been Permanently Deleted

Dear [Customer's Name],

This is to inform you that we have processed your request to delete your account with [Your Company]. Your personal information and any associated data have been entirely removed from our system.

We're sorry to see you go, and we'd like to thank you for the time you spent with us. If ever you wish to return or have any questions, please feel free to reach out.

Best Regards,
[Your Name]
6. Offering a Downgrade
A common reason for cancellation is cost. Offering a lower-cost alternative can often make the difference between losing a customer and retaining them. This email template demonstrates how you can provide this option effectively.
Subject: Reconsider with a Smaller Plan?

Hello [Customer's Name],

We received your cancellation request. Before we proceed, we'd like to offer you a chance to downgrade to a smaller pricing plan instead.

Perhaps this could better suit your current needs?

Best,
[Your Name]
7. Confirmation with Reminder of Cancellation Policy
Transparency is a key factor in maintaining trust with your customers, especially when they decide to cancel their subscriptions. This template helps you communicate their cancellation confirmation clearly while simultaneously reminding them of your cancellation policy. This ensures no surprises for the customer, maintaining a positive relationship even as they leave.
Subject: Your Cancellation Request is Confirmed

Dear [Customer's Name],

We're writing to inform you that we have received your request to cancel your subscription with [Your Company]. We're genuinely sorry to see you go, but we respect your decision and have initiated the cancellation process.

For your information and reference, our cancellation policy is as follows:

– If you cancel your subscription within 30 days of signing up, you will receive a full refund.
– If you cancel your subscription after 30 days, you will not receive a refund.
– We will not be charging a cancellation fee.

Given that you've canceled your subscription before the 30-day period, we'll go ahead and issue a full refund which should be reflected in your bank account within 3-5 business days.

After [End Date of Current Billing Cycle], your account will transition into a non-active status, and you will no longer be billed. We encourage you to utilize our services fully until then.

Should you ever wish to reactivate your subscription, or if you have any questions or concerns, please don't hesitate to contact our support team at [Support Email/Phone Number].

We hope to have the opportunity to serve you again in the future.

Best,
[Your Name]
8. Offering to Resolve Issues
Unresolved problems can often lead to customer churn. But what if you could resolve their issues before they leave? This email template offers a proactive approach to customer retention, by offering assistance to rectify problems, showing your dedication to their satisfaction and experience.
Subject: Let Us Fix It Before You Leave

Hi [Customer's Name],

We noticed you're planning to cancel your subscription. If there are any issues you're experiencing, we'd like to offer our help to resolve them before you make your final decision.

Let me know if you'd like to schedule a call to discuss how we could improve your experience with us.

We're here to help you.

Best,
[Your Name]
9. Offering Future Support
A goodbye doesn't have to be forever. Leaving the door open for customers to return is a vital aspect of customer relationship management. This email template allows scope for re-engagement. It acknowledges their decision to cancel but reminds them that your team is always ready to assist should they choose to return in the future.
Subject: Goodbye for Now, But We're Still Here for You

Dear [Customer's Name],

We've processed your cancellation request. Just remember, if you ever need our services again, we're here to support you.

Best,
[Your Name]
10. Offering a Discount
Offering a discount can be an effective follow-up strategy to retain customers who are considering cancellation. This template shows how you can provide a discount incentive to encourage them to continue their subscription.
Subject: We've Processed Your Cancellation, But…

Dear [Customer's Name],

This email is to confirm that we've canceled your subscription.

However, we don't want to lose a valuable customer like you. Therefore, we're offering you a 30% discount for the next 3 months if you decide to continue your subscription. To take advantage of this offer, please click the link below.

[Link to discount offer]

We hope this will make you reconsider.

Best Regards,
[Your Name]
11. Offering a Refund
When customers are due a refund, prompt, clear communication is key. This template helps you confirm their cancellation, inform them of their pending refund, and lay out the process, showing your commitment to transparency and customer service even during cancellations.
Subject: Your Cancellation is Confirmed + Refund Info

Dear [Customer's Name],

We are writing to confirm that we have received your request to cancel your subscription to [Your Product/Service]. We're sorry to see you go, and we value your feedback to improve our services for our customers.

As per our refund policy, a refund of [$ amount] will be processed to your original method of payment within [number of days, as per your refund policy]. Please note that it may take a few days for this transaction to reflect in your account due to processing times of the banks involved.

We hope to have the opportunity to serve you again in the future. Should you have any questions, please do not hesitate to contact our customer support team.

Best regards,
[Your Name]
12. Giving a Free Month
Offering a free month can be an enticing reason for a customer to reconsider their cancellation. By giving them an additional month free of charge, they get more time to appreciate your service without any financial commitment. This template presents this offer in an appealing and considerate way.
Subject: We're giving you a free month

Hi [Customer Name],

We're writing to let you know that your subscription to [Service Name] has been canceled. We're sorry to see you go, but we want to make sure that you have a chance to try our service again.

We're giving you a free month of service. To activate your free month, please click the link below.

[Link to free month offer]

Thanks,
[Your Name]
13. Offering Trial Extension
It's natural for customers to feel rushed during trial periods, and this pressure may cause them to cancel prematurely. By extending the trial period, you give customers the opportunity to explore your product or service more thoroughly, increasing the chances of them finding value and deciding to stay. This template provides a friendly and generous offer of a trial extension, which could help retain customers who just need a bit more time.
Subject: Need More Time to Explore? We've Got You Covered!

Dear [Customer's Name],

We noticed that you requested to cancel your subscription. While we respect your decision, we also understand that sometimes it can take a bit longer to fully explore and experience the benefits of [Your Product/Service].

With that in mind, we'd like to offer you an extension on your trial period for an additional 30 days, completely free of charge. This means you'll have extra time to delve deeper into our services, try out our features, and make an informed decision.

If you're interested, please click the link below to extend your trial or reach out to our support team, who would be more than happy to assist you incase you want more help with the onboarding.

[Link to Extend Trial]

Looking forward to continuing our journey together!

Best,
[Your Name]
Get Started
Be empathetic and offer alternatives when appropriate, but above all, respect their decision. While it's crucial to provide incentives for customers to stay, it's equally important to ensure they leave with a positive impression of your company. After all, a well-handled cancellation can turn a departing customer into a returning customer or even an advocate for your brand.