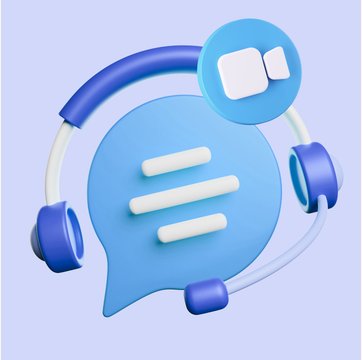 Table of contents
Live chat with website visitors from Gmail
63 Live Chat Templates for Customer Support
Aug 15, 2023
|
9 min read
|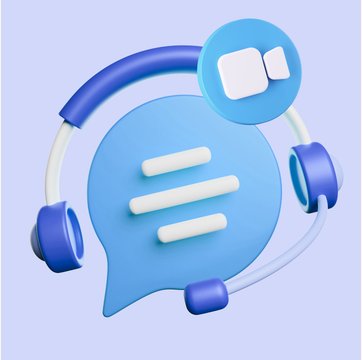 Table of contents
Live chat is a great way to provide customer support. It's fast, convenient, and can help you resolve issues quickly. But if you're not prepared, live chat can also be overwhelming. That's where templates for live chat come in.
Canned responses are pre-written messages that you can use to answer common customer questions. Live-chat scripts can save you time and help you provide consistent, high-quality customer experience.
In this blog post, we'll share 63 live chat templates for custome service. You can implement these across live chat touchpoints like websites, social media, or mobile apps. These templates will help support agents cover a wide range of topics, from account management to product support. We'll also provide tips on how to use these templates effectively.
So whether you're new to live chat or a seasoned pro, use these live chat scripts to provide your customers with the best possible experience.
Table of Contents
Welcome message customer service live chat example
Welcome messages are a great way to create an amazing first impression about your brand. These messages are sent to customers when they start a live chat conversation. They should be in sync with your brand voice, friendly and welcoming, and they should also provide a brief overview of what the customer can expect from the chat. You can also include options to ask for additional information.
1. "Welcome to our live chat! I'm [Agent's Name]. Is there a particular question or issue I can help you with today?"
2. "Good to see you! I'm [Agent's Name], your customer support assistant. How may I assist you today?"
3. "Welcome to [Your Company]! I'm [Agent's Name]. Is there something specific I can assist you with today? I can help you provide general information on the following topics:
'Technical Issues'
'Billing Queries'
'[Product Name] Recommendations'
'Delivery Status'
Please choose the option that corresponds to your needs."
4. "Hello, and welcome to our live chat! My name is [Agent's Name]. What brings you in today? You may select from the following options:
'I need help with a recent purchase'
'I'm looking for product/service advice'
'I need help with my account'
'I have a complaint'
Your selection will guide our discussion today.
5. "Welcome to our live chat! I'm [Agent's Name], your customer support assistant. How may I help you today? Are you looking for:
'Order Status'
'Return and Refund'
'Product Information'
'Other'
Please pick an option so that I can assist you effectively."
Inquiry and Information Gathering live chat example
Inquiry and information gathering is an essential part of any live chat conversation. When a customer reaches out to you via live chat, they are looking for help or information.
6. "To fully understand the issue, I'll need a couple of minutes to fully understand the issue. Could you please tell me the exact error message that you're getting?"
7. "May I ask for your account number and email address associated with the order? This will help me check the details more accurately."
8. "Could you please share the model number of the product you're having an issue with? This will help me understand the problem better."
9. "May I know the version of the app you're currently using? It'll help me check if the issue is version-specific."
10. "Can you provide the transaction ID for the payment you made? This will help me to track the details."
It is important to use your live chat templates to ask questions and gather the information you need to provide them with the best possible support.
Confirmation live chat response example
Confirmation live chat messages are important for ensuring the customer and the agent are on the same page. They help avoid misunderstandings, rework, and customer dissatisfaction.
11. "Just to ensure I've understood correctly, you're facing an issue with the payment process on our website, correct? [Yes]/[No]"
12. "I want to confirm that the email address you've provided is [email protected]. Is that correct?"
13. "Just to ensure we're on the same page, you're saying the item you received is damaged; is that correct?"
14. "So, if I understand correctly, you want to block your credit card number ending with 8756. Is that right?"
15. "To clarify, you're experiencing a technical issue with the login feature on our app, correct?"
Also read:
Live Chat Best Practices – The Ultimate List of Dos and Don'ts
Live chat response example for Acknowledgment, Apologies, and Empathy 
Acknowledging an angry customer's issue and apologizing when things go wrong is a basic aspect of good customer service. It helps to de-escalate situations and make customers feel heard and valued.
16. "I'm really sorry to hear that you're facing this issue. I can imagine how frustrating it must be. Let's see what we can do to fix this."
17. "I apologize for the inconvenience this has caused. I understand it must be frustrating, and I'll do my best to resolve this."
18. "I'm truly sorry for the inconvenience you've experienced. I understand how this can disrupt your plans, and I'm here to assist you in resolving this issue as quickly as possible."
19. "I understand how disappointing it can be when something like this happens. Please accept our sincere apologies for this inconvenience."
20. "I'm sorry for the trouble you're going through. I can see how this can be frustrating, and I'll do everything I can to make things right."
Troubleshooting and Solutions live chat example
These responses are key to resolving customers' issues. Having these canned responses ready can speed up resolution times, improving customer satisfaction. You can also send a follow-up email to the customer in case they drop off from the chat during the troubleshooting process and asked if they want to reconnect or if they were able to solve their problem. This sends a very proactive message to your customers.
21. "Based on what you've described, it seems like a cache issue. Can you try clearing your browser cache and see if that resolves the issue?"
22. "Let's try to reset your password. Click on 'Forgot password', enter your email, and follow the instructions sent to your inbox."
23. "Based on your description, it appears that the software may need updating. Could you please check if there are any updates available?"
24. "From what you've explained, I'd recommend re-entering your payment details, making sure all information is correct. Sometimes a small typo can cause an issue."
25. "Given your situation, it may help to check your internet connection and ensure it's stable and strong. Often, connection issues can cause this problem."
Also read:
The Complete Guide to Customer Service Troubleshooting
Delays and Waiting customer service live chat message template
Responses communicating about wait time are vital to managing customer expectations about when they'll receive a response or solution. Clear communication on customer service chat can prevent frustration and uncertainty.
26. "Thank you for providing all the necessary information. I'm going to look into this issue now, which might take a few minutes. I appreciate your patience."
27. "Your request is being processed. I know waiting isn't fun, and I appreciate your patience."
28. "I appreciate your understanding while I review the information you've provided. This might take a few minutes, but I promise to assist you as swiftly as I can."
29. "I understand that waiting isn't ideal, and I appreciate your patience. I'll try connecting you to the next available agent asap"
30. "Please bear with me while I fetch the required details. Your patience is greatly appreciated."
Also, read:
8 Takeaways From Customer Service Experts on Live Chat Support
Closure and Goodbyes customer service live chat template
This type of response ensures the conversation is wrapped up professionally and all issues have been addressed. It also leaves a positive lasting impression on the customer.
31. "I'm glad I could assist you today! If you have any more questions in the future, feel free to reach out. Have a great day!"
32. "It's been a pleasure helping you. Good day, and take care!"
33. "I'm glad we could resolve your issue today! If you have any other questions in the future, feel free to contact us. Enjoy your day!"
34. "Thank you for contacting us. It's been a pleasure assisting you. Have a wonderful day!"
35. "Thank you for your time. I'm happy we could help. Feel free to reach out if you have more questions. Take care!"
Live Chat Example for Query Escalation 
When an issue can't be resolved immediately or requires a higher level of expertise, escalation responses are vital. They reassure customers that their problem is being taken seriously and you're helping them connect to the right team members.
35. "I understand this issue is causing you a lot of trouble. I'll immediately escalate this to the right department for faster resolution."
36. "This seems to be a technical problem that I'm unable to resolve. Let me forward this to our [Department Name] for immediate attention."
37. "Your concern is important to us. I realize that the issue is complex, so I'll be escalating this to our senior support team for a more detailed analysis."
38. "Given the technical nature of your issue, I think it's best if our senior technical support team takes a look. I'll escalate your case to them immediately."
39. "I'm going to forward your case to our senior team. They have the necessary expertise to resolve complex issues like yours. Thank you for your patience."
Live chat example for Request for Feedback
This is important for continual improvement. It allows customers to voice their opinions, and it gives companies insight into what's working and what needs to be improved.
40. "We are constantly striving to improve our service. For quality assurance purposes, could you please take a moment to share your feedback about your experience today?"
41. "Your satisfaction is our priority. Could you please rate your experience with our support today on a scale of 1-5?"
42. "We're always striving to improve our services. Could you kindly spare a few moments to provide feedback on our conversation today?"
43. "Your input is valuable to us. If you have a minute, could you please share your feedback on our chat today? It'll help us serve you better in the future."
44. "We aim to provide excellent customer service. Could you rate your experience with us today? Your feedback would be much appreciated."
Live chat message example for Policy and Procedure
These responses ensure customers are aware of company policies and procedures. This promotes transparency, ensures compliance, and helps prevent future confusion or disputes.
45. "As per our company policy, we are unable to process refunds for purchases made more than 30 days ago. I understand this might be disappointing, and I apologize for any inconvenience caused."
46. "In line with our privacy policy, I'm unable to access your password. But don't worry; you can easily reset your password by following these steps…"
47. "I understand your concerns, but as per our policy, all items on sale are final and can't be returned or exchanged. We appreciate your understanding in this matter."
48. "Our policy requires us to authenticate your identity before providing certain account information. Could you please verify your date of birth and full name for me?"
49. "In compliance with our privacy policy, we can't disclose any customer information without prior consent. I hope you understand our obligation to respect each customer's privacy."
Live chat template for Promotions and Sales
Canned responses about promotions and sales can increase revenue and promote new or under-appreciated products or services. They can also provide instant responses to customers who show interest.
50. "I wanted to let you know about our ongoing sale! [Product Name] from [Business Name] is now available at a discounted price of $50, down from $150! Avail this offer in the next 48 hours before it expired!"
51. "I noticed you have items in your cart. Just to let you know, we have a limited-time offer where you can get free shipping for orders over $50!"
52. "Good news! We're having a buy one, get one free offer on all accessories for the next two days. Don't miss out!"
53. "I see that you're interested in our products. Did you know we're offering a 30% discount on all first-time purchases?"
54. "Just a heads up, [Company Name] is having a limited-time offer going on right now where you can earn double reward points for every dollar spent!"
After-Hours Customer Service Live Chat Template
These responses inform customers when live chat agents are unavailable and manage expectations for when a response will be given. These live chat templates for customer service will help you maintain customer satisfaction, even outside of business hours.
55. "Thank you for reaching out! Our support operation hours to address customer requests are from 9 AM to 5 PM ET, Monday through Friday. Please drop your email and phone number and we'll make sure to get back to you first thing tomorrow morning. "
56. "I appreciate your patience. We are currently offline and will respond to your query as soon as we're back in the morning."
57. "Thank you for your message. Our working hours are 9 AM to 6 PM, Monday through Friday. We'll be sure to respond to your query first thing when we're back."
58. "Our customer service team is currently unavailable. We appreciate your patience and will respond to your request as soon as we resume operations."
59. "We're currently out of office and will return at 9 AM tomorrow. We value your query and will address it as soon as we're back."
Also read:
Top 10 Live Chat Software To Watch Out for in 2023
Common Questions (FAQs) message for live chat
Having responses for FAQs can greatly increase the speed and efficiency of customer service. This reduces the time customers spend waiting and allows agents to focus on more complex queries.
60. "Our operating hours are from 9 AM to 5 PM ET, Monday through Friday. But our website is always available for browsing and making purchases."
61. "If you're having trouble placing an order, please ensure your billing information matches what your bank has on file. You can also try clearing your browser's cache or using a different browser."
62. "Hi there! I see you're looking for information about our [product or service]. I'm happy to help!
Access additional information on our most frequently asked questions about [product or service]:
What are the features of your product or service?
What are the benefits of your product or service?
What are the different pricing options for your product or service?
What are the shipping and delivery options for your product or service?
What is your return policy?
63. I see you're interested in getting a refund. To request a refund, please follow these steps:
Log in to your account on our website.
Go to 'My Orders' or 'Purchase History'.
Select the order you'd like to request a refund for.
Click on 'Request Refund' and follow the prompts.
Once you've completed the process, our team will review your request and get back to you within [specific number of days, e.g., "5 business days"
If you need more assistance, press 1 for agent intervention.
Or you could empower your customers to self-serve.
Easily create and update help articles with Hiver's Knowledge Base
And there you have it – 63 live chat templates for your customer service team! These templates act as a starting point, helping you to respond promptly, maintain consistency, and uphold your company's tone of voice across all customer communications. Remember, the goal isn't to roboticize your customer service but to provide quick, standardized assistance while freeing up time for your team to tackle more complex queries.
However, these templates aren't a one-size-fits-all solution. Different customers and situations will require different responses. Always consider the context of the conversation and the customer's feelings. Use live chat scripts with the right balance between efficiency and personalization. It will help ensure every customer feels heard, valued, and taken care of.
By integrating these templates into your live chat strategy, you're one step closer to delivering top-notch customer service. Happy chatting!