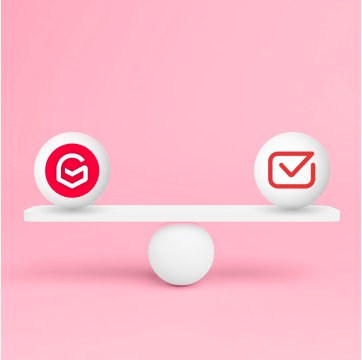 Table of contents
8000+ teams use Hiver to delight their customers!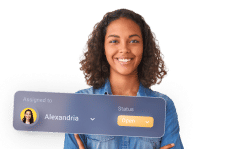 Gmelius vs DragApp: What to Choose in 2023 (Comparison)
Jun 05, 2023
|
13 min read
|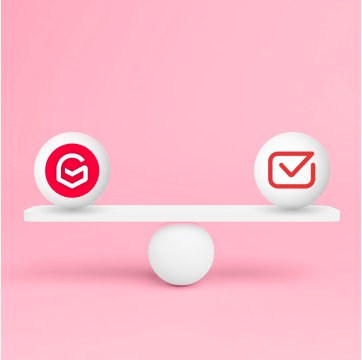 Table of contents
Gmail is amazing. Because it's free and easy to use, it makes sense for teams in companies to use Gmail for collaboration.
Unfortunately, it's designed for individual use. This means sharing your password with others isn't safe. You might also miss out on important emails that were marked as "read" by a team member but left unattended. There's also the risk of multiple users ending up replying to the same email.
Gmelius and DragApp help you overcome these challenges. But before we dive into their comparison, let's take a look at their similarities.
Like Hiver, both platforms work inside Gmail. Their focus is on improving email management, teamwork, and productivity. Both DragApp and Gmelius offer:
Shared Inboxes to manage group email IDs like support@ and sales@
Email tracking and workload distribution to establish ownership of every conversation
Private Notes to pull in other team members to discuss appropriate responses for specific emails
Trello-style Kanban Boards for greater visibility on tasks and projects
Collision Detection to notify users when two or more members are replying to the same email
Table of Contents
Comparing DragApp and Gmelius for Customer Support
I played around with Gmelius and DragApp for a few days and noticed that while both platforms offer similar features, they could also feel cluttered and overwhelming to use – despite being built inside Gmail. Read on to explore which one is better suited to manage your customer support operations.
| Comparison Basis | Gmelius | DragApp | Hiver |
| --- | --- | --- | --- |
| Ease of Use | Somewhat hard. Has a slow UI | Somewhat easy. High learning curve | Very easy. Frictionless UI, barely any learning curve |
| Value for Money | Low. You're paying more for fewer features | Low. It's inexpensive but not meant for support teams. | High. Effectively pay less for a full-fledged customer support solution |
| Ease of Collaboration | Somewhat easy. Workspaces are found to be buggy | Easy. But only if you team up on Kanban boards | Very easy. Create internal notes, shared drafts, and shared views for all conversations |
| Multi-channel Capabilities | Email only | Email only | Deliver multi-channel support via email, live chat, knowledge base, voice, and WhatsApp |
| Reporting & Analytics | Somewhat sufficient. Doesn't provide in-depth analytics | Insufficient. Only reports on new emails, tasks, and cards | Offers robust reporting. Explore metrics at a granular level |
| Automation | Somewhat sufficient. Auto-assign conversations, create email sequences, and canned responses | Insufficient. Only add tags and assign conversations | Offers advanced automations like SLA reminders, skill-based routing, and Harvey – the AI bot |
1. DragApp is more user-friendly
DragApp's UI is easier to navigate compared to Gmelius, which makes it more user-friendly. It also offers the ability to convert your inbox into a real-time Kanban board and facilitates file uploads to the board, which is an impressive feature.
That being said, here are a few problems you may encounter with DragApp:
DragApp doesn't let you change the email subject lines. Let's say an email arrives at [email protected] name.com, and John's your guy to handle it. The catch is he can't change the email subject line when he replies, which is a bummer for those who depend on subject filters to track their work.
DragApp doesn't let you organize emails using labels like Gmail does. Instead, it uses tags, which may not be as easy to work with. You'll have to recreate all your Gmail Labels on the platform (as tags),which can take a while.
Waiting for a board that has a lot of tasks to load can take a while on DragApp. Moreover, only one person can "own" a board, which makes collaborating and keeping track of tasks a bit of a pain.
Similarly, Gmelius also comes with its challenges.
You might find it quite challenging to understand their workspace setup.

Because of its sluggish UI, the loading time to do anything can be really slow – be it syncing of emails, assigning them to team members, setting up automations, or just moving cards across the Kanban board.

The Gmelius sidebar in Gmail often freezes, providing an unfavorable user experience that requires constant page refreshes.
You'll be bombarded with a barrage of notifications for every activity, which can be distracting.
The customer support platform that's very easy to use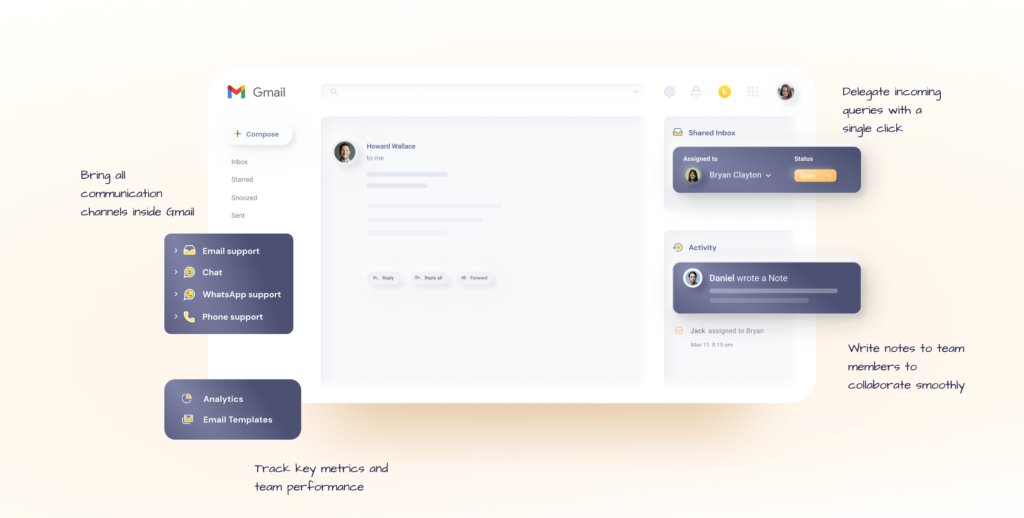 You'd think that since Gmelius and DragApp are built inside Gmail, they'd be easier to use. But if you play around with these platforms long enough, you'll realize that their interface feels cluttered and overwhelming.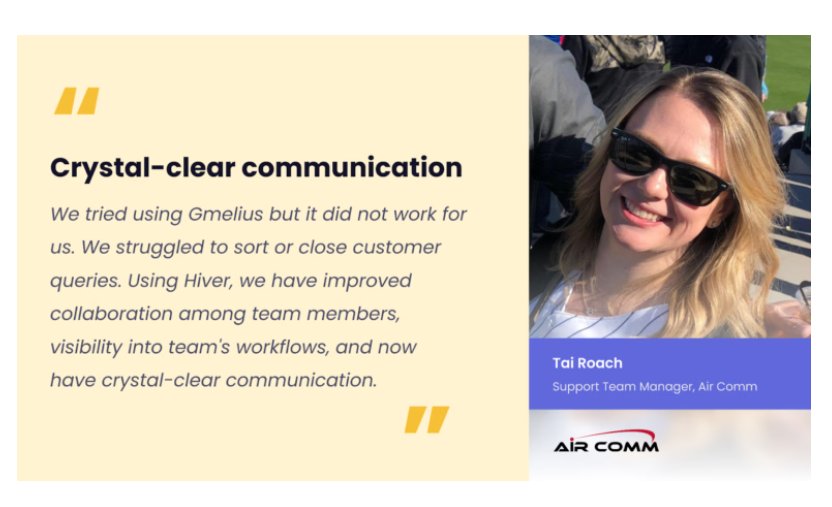 Hiver, on the other hand, offers a frictionless experience to its users. And because it seamlessly fits inside the Gmail environment, you and your team will be able to confidently start using Hiver's functionalities in a matter of minutes.
And, of course, it goes without saying that Hiver's dedicated onboarding specialists will always be there to help you navigate the tool.
Take an Interactive Tour of Hiver
2. DragApp offers more value for money
DragApp is cheaper than Gmelius, with plans starting at $8 per month and going up to $16 per user per month. But if you're short on budget, they've got a permanent free plan.
That said, their features are more suited to project management and sales teams than support. A customer support team wouldn't be able to offer optimal service experiences (let alone delightful ones) with DragApp's current feature set.
The pricing range for Gmelius, on the other hand, varies from $15 to $36 per user per month.
While Gmelius is pricier, it does offer more features for support teams to work with, like stronger reporting and SLAs.

However, its pricing is dependent on email credits. It has a flex plan that starts at $15 with a limit of 100 shared conversations. If you exceed this limit, you'll be charged an extra $0.25 per email. Not to mention the fact that it doesn't give you options to offer multi-channel support.
Or get the most bang for your buck with Hiver
Hiver offers you far more value for your penny than Gmelius and DragApp. It not only offers shared mailboxes but also provides multi-channel support features like live chat, a knowledge base, voice support via Aircall integration, and WhatsApp – all for the same price of $15.
3. DragApp is better for collaboration – but only on Kanban boards
We first have to understand that over and above a shared inbox, both Gmelius and DragApp offer additional workspaces for task management.
One such workspace offered by Gmelius is shared Gmail labels. While Gmail lets you move conversations to different labels, Gmelius extends this functionality by letting you share the Gmail labels with relevant team members. This works great when you don't want your team to access all the mails in your inbox.

The other workspace Gmelius offers is Trello-style Kanban boards for users to have complete visibility over the status of their tasks.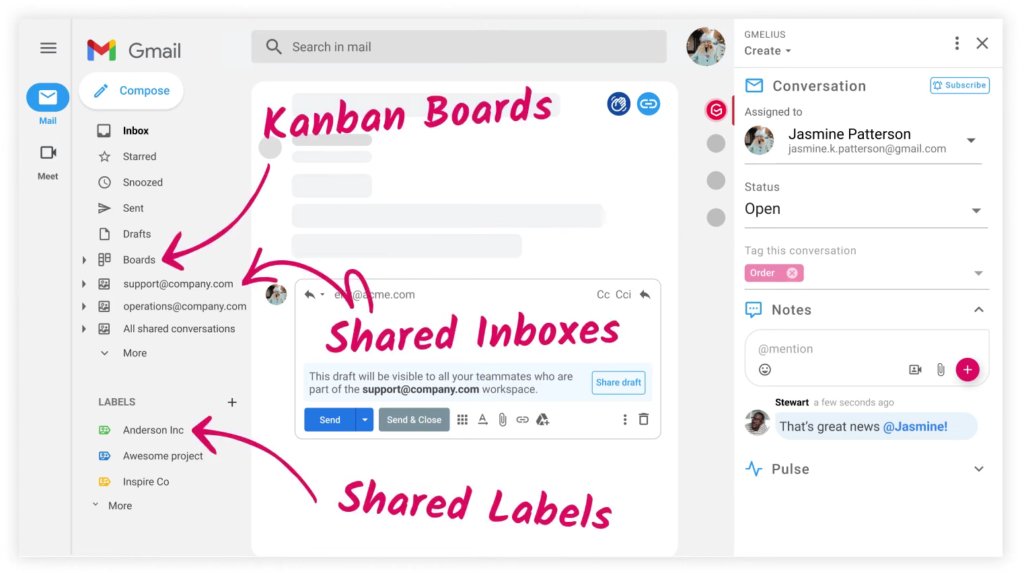 DragApp also offers Kanban boards in addition to their shared mailbox. You'll notice that their boards are easier to play around with than what Gmelius offers. DragApp's boards offer a better user experience by allowing team members to insert custom fields to cards like currencies, radio buttons, and dropdowns, among others. It also allows you to filter a board by tags, date, card name, and more.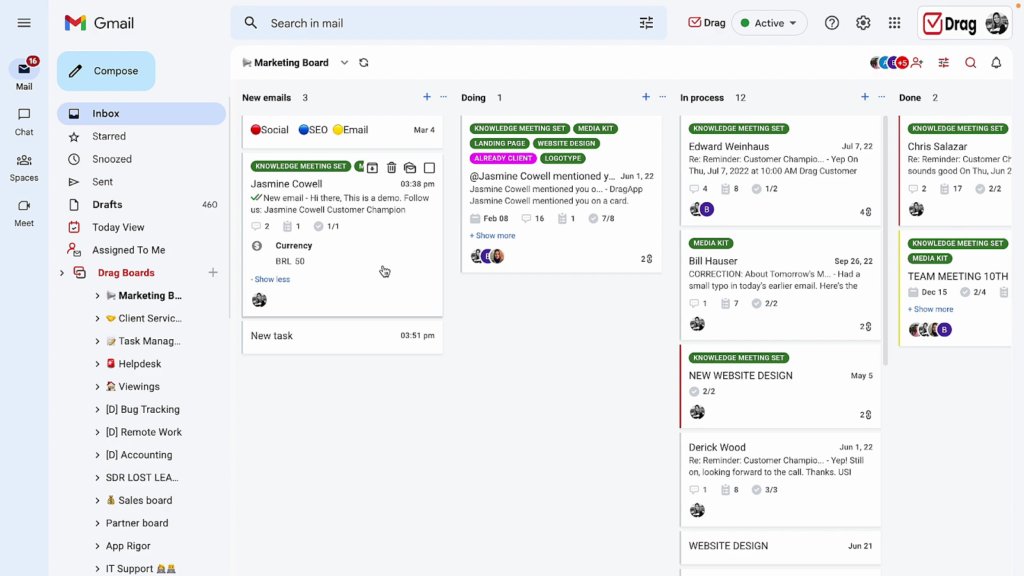 Another unique feature that DragApp offers (and Gmelius doesn't) is the ability to merge cards. It allows for better organization of your emails and tasks. On the other hand, Gmelius lets you integrate Trello's Kanban board with Gmail, which DragApp doesn't.
So, If you're interested in collaborating over tasks and emails on Kanban boards, DragApp seems like a better option than Gmelius.
Experience hassle-free collaboration with Hiver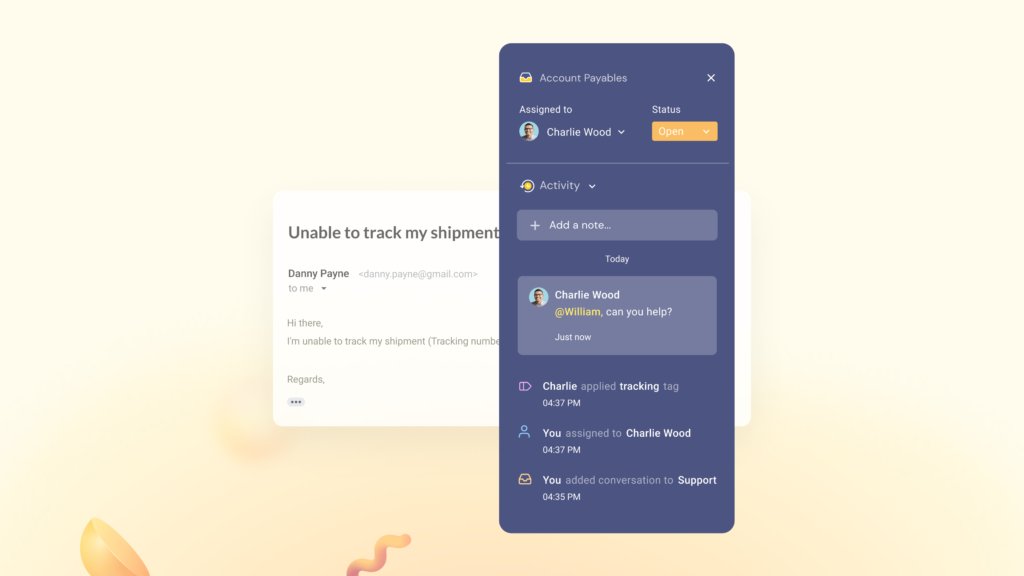 Here's how Hiver's collaboration tools will transform your team's productivity:
4. Neither Gmelius nor DragApp lets you offer multi-channel support
Both Gmelius and DragApp only help teams manage email queries at the moment. Neither of the tools allows support teams to engage with customers via live chat, knowledge base, or a voice channel.
If your support team wants to serve customers across multiple touchpoints, both DragApp and Gmelius might not cut it.
Explore your very own multi-channel platform from the comfort of Gmail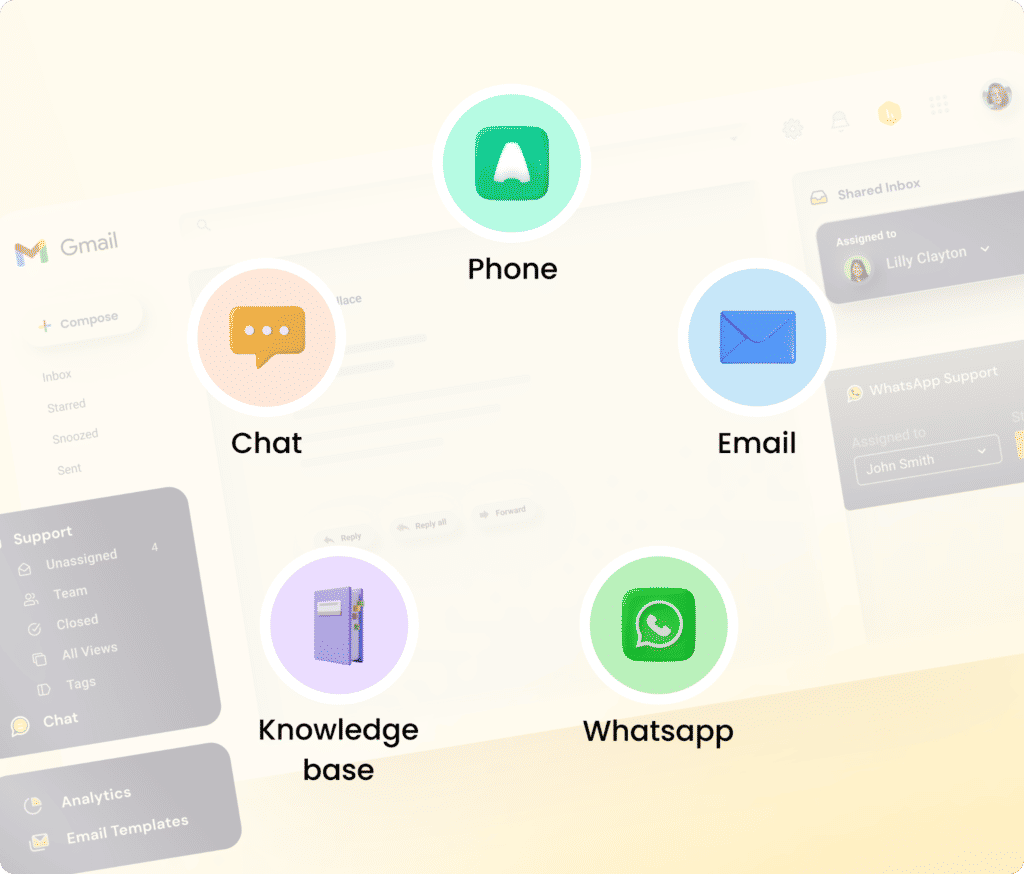 You can use Hiver to offer support on multiple channels like:
Email: Assign ownership to each conversation manually or automatically. Achieve greater visibility of emails that are currently 'Open', 'Pending', and 'Closed'. Create rule-based automations to distribute incoming emails via round-robin assignment or to specific team members. Priorities and filter conversations with unlimited tags.
5. Neither Gmelius nor DragApp lets you collect customer feedback
If you're working in customer support, you don't need to be sold on the importance of collecting customer feedback. To fully understand customer expectations, you need to use CSAT surveys to measure how satisfied your customers are with your product/service.

Unfortunately, neither Gmelius nor DragApp offers built-in features for collecting feedback. You can, of course, use a Zapier connector to integrate with a customer satisfaction survey software with both Gmelius and DragApp.
Use Hiver's built-in CSAT feature instead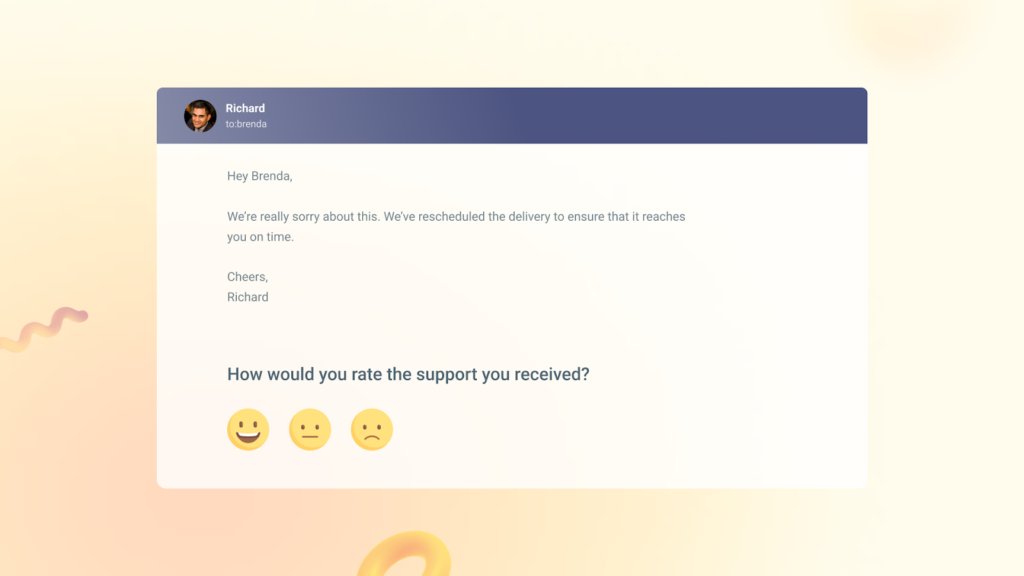 Hiver lets you insert customer surveys at the end of every conversation with a single click. You have the option to enable sending out the survey for all interactions or specific ones. It also lets you customize the type of questions in the survey so that you can collect data relevant to your business needs.
You can visualize the survey results, understand customer needs, track and compare individual team members' performance to see what is working well, and what isn't, and train your team accordingly.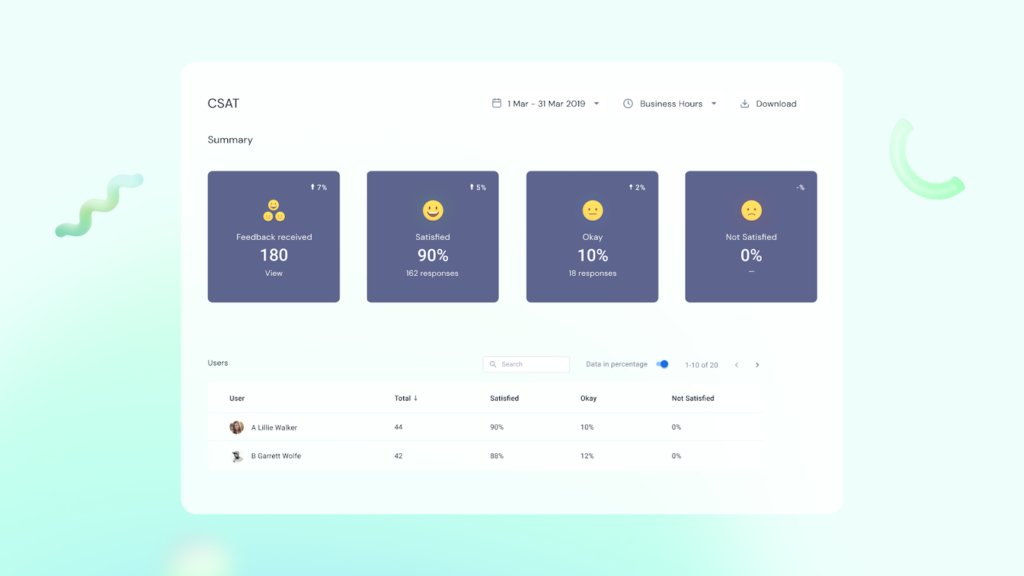 6. Gmelius offers better reporting
Customer Support leaders might find DragApp's reporting to be lacking in relevant metrics. It will only give you information on new emails, tasks, and cards and how many of these were assigned per user.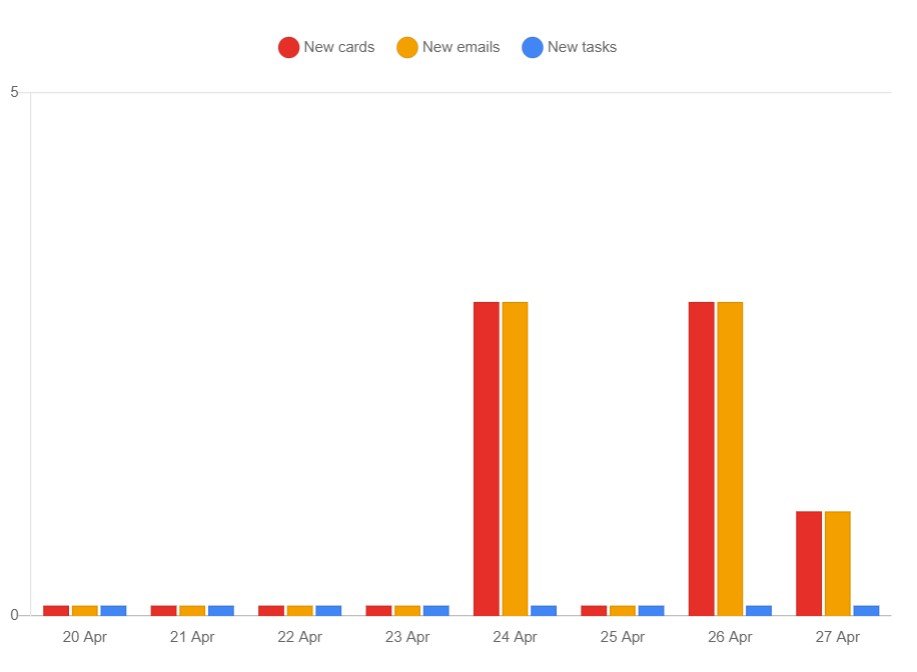 Gmelius is marginally better than DragApp in analytics. Apart from data on new and active emails, it offers two more metrics – first response time and time to close. You can sort these by agent and by tags.
Access robust analytics with Hiver
Hiver offers analytics at a granular level that you won't be able to find in most help desk tools. These include:
Conversation Reports: Find out how many customer conversations have taken place, how quickly your team responds to them, and the average time they take to resolve them.

Over and above the general conversation metrics, it also lets you analyze :

1. First response: Time taken to acknowledge a customer's query
2. Next response: Time taken to respond to a customer's subsequent reply
3. Periodic response: Time taken to send a follow-up message to your response in case the customer hasn't replied

User Reports: Find out who your top performing agents are and who are the ones that might need training or assistance.

Contact Reports: Track agents' performance by companies and customers.

Tag Reports: Access critical information like the number of open or pending customer emails tagged 'urgent'.
7. Gmelius offers more automation options
DragApp offers lesser automation options in comparison to Gmelius. At best, you can use their automation functionalities to assign a card to a teammate, move it to another column on the board, or apply tags and colors.

Gmelius offers more in terms of email actions to automate. You can send autoresponders (not available on DragApp),set conditions to assign conversations, add notes, and mark specific emails as spam, among other actions.
You can also set up triggers on Gmelius to get notified of SLA breaches – something that helps proactively address delays in resolving customer queries.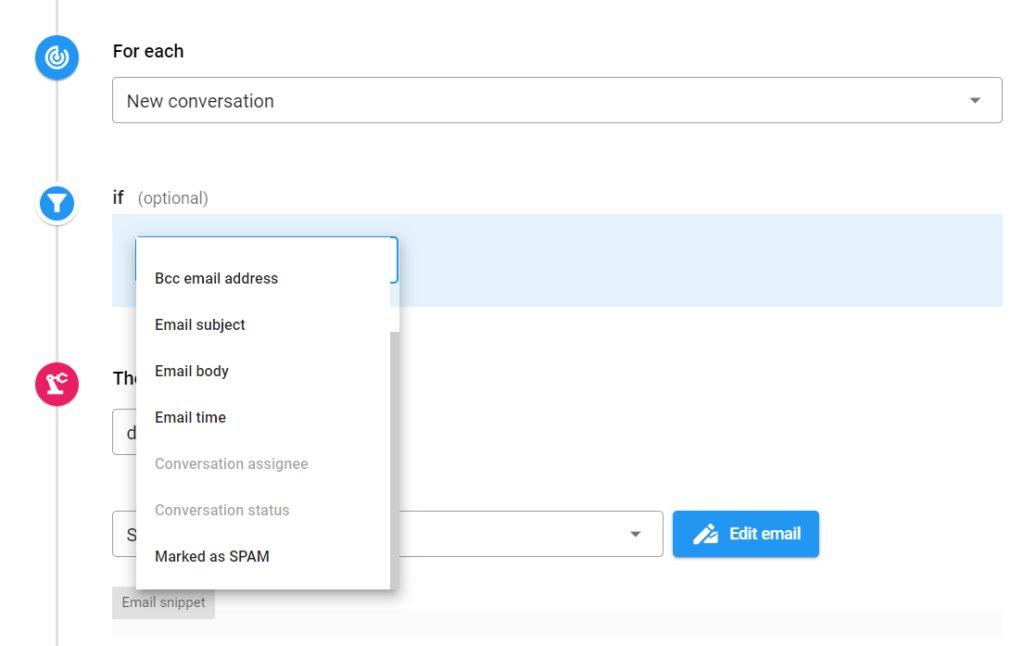 Setup highly specific automations with Hiver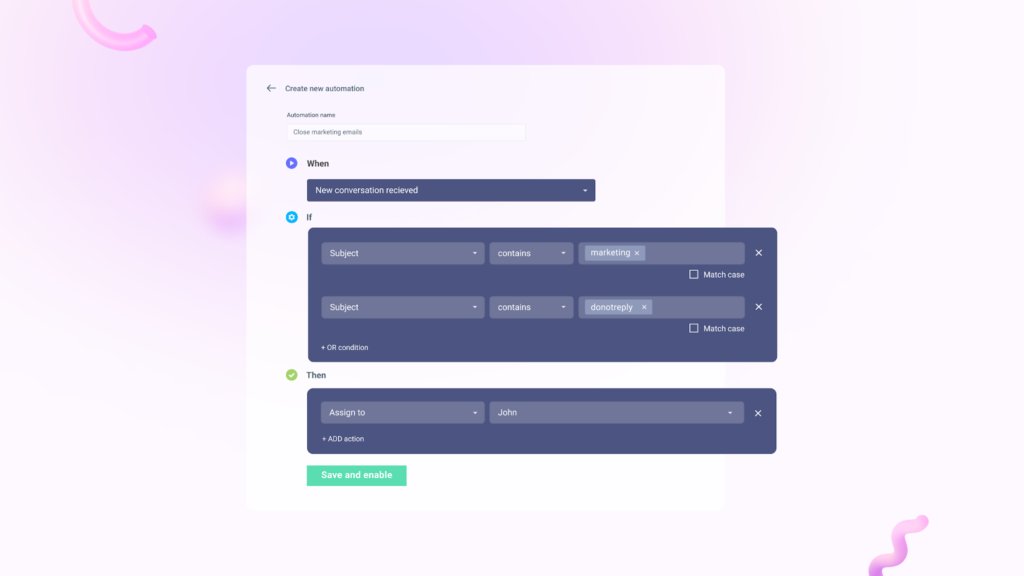 Hiver offers powerful rule-based automations to eliminate repetitive tasks and build intelligent workflows. This way, your team can focus on things that actually matter.
With Hiver's automation capabilities, you can:
Not only set up SLAs but also create SLA reminders to notify you about due dates for response times
Specify conditions based on which queries can be assigned to a specific team member
Automatically assign conversations to team members based on their skill-set
Automatically change the status of junk emails to 'Closed' if they meet certain conditions
Enable round-robin email assignment for all active team members
Automate the email tagging process by defining certain conditions
Assign or tag emails based on the content in the email body
Beyond these workflow automations, your team can make use of Hiver's AI bot – Harvey – to get intelligent suggestions for email templates.

Harvey's other strong suit is that it can use sentiment analysis to automatically close conversations that would otherwise get reopened — say in an instance where your customer responds with a 'thank you' for resolving their problem. Doing this also prevents any unnecessary SLA breaches on response times.
So which one's better: Gmelius or DragApp?
While DragApp has a better interface, it doesn't offer all the features that can help with managing customer support. At best, it will work well for small businesses that are just starting out. Gmelius, on the other hand, has more capabilities to let you offer support, but it's not a very user-friendly tool.
Hiver combines an intuitive interface (that works on top of Gmail) with advanced customer support functionalities at an affordable price. And we're not just tooting our own horn here.
You can hop on to Hiver's 7-day free trial to see the world of difference it makes to your customer support operations.