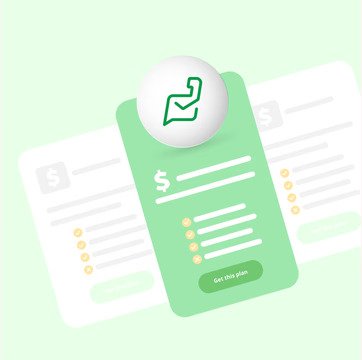 Table of contents
See Why Teams are Switching to Hiver
Top 10 Zoho Desk Alternatives in 2023
Sep 08, 2023
|
8 min read
|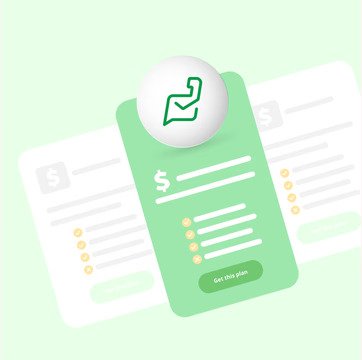 Table of contents
Looking for a customer support solution? You might have come across Zoho Desk. This cloud-based help desk is designed to streamline customer service processes for businesses, regardless of their size. It provides core features such as ticket management, contact management, and comprehensive analytics.
You can set up workflows to assign tickets and send out notifications. Moreover, it offers a multi-channel communication suite encompassing email, live chat, and a knowledge base.
Pricing:
Free: Up to 3 agents
Express: $7/agent/month up to 5 agents
Standard: $14/agent/month
Professional: $23/agent/month
Enterprise: $40/agent/month
However, Zoho Desk has its own shortcomings. Here are some major problems that its users face:
Users have mentioned that its interface is not the most intuitive, making navigation a bit tricky. Setting up might require some assistance from their support team.
Zoho Desk's customer support can be slow to respond. Moreover, the quality of assistance sometimes doesn't meet expectations.
There have been reports of technical glitches, especially when integrating with sales and marketing tools. This compounds the challenge, as users then need to reach out to the already-mentioned support team.
Clearly, Zoho Desk comes with a lot of issues that lead to prolonged delays for its users. If you are looking for the best Zoho Desk alternatives in 2023, here are some options to consider:
Table of Contents
1. Hiver
Hiver is a multi-channel customer service platform that caters to teams using Google Workspace. It allows support teams to manage a large volume of customer interactions across various channels, including email, phone, WhatsApp, live chat, and knowledge base, all from the convenience of their Gmail inbox.
Here's what makes Hiver a great Zoho Desk alternative:
It has auser-friendly interface that works on top of Gmail. This means you can get started with the platform in no time,unlike Zoho Desk, which requires extensive training to work with due to its clunky UI.
Hiver offers a better value for money than Zoho Desk. You get features like agent collision and internal notes on Hiver's entry-level plan, LITE, enabling seamless collaboration from the get-go. With Zoho Desk, you only get such features in its more expensive pricing tiers.
Hiver also provides 24×7 customer support with all pricing plans without any additional costs. Zoho Desk charges 35% extra for only 24×5 chat support access.
Pricing:
Lite: $15/agent/month
Pro: $39/agent/month (unlimited mailboxes)
Elite: $59/agent/month (unlimited mailboxes)
Free Trial: 7 days. No credit card required.
2. Zendesk
Zendesk is a well-known helpdesk that caters to large corporations. It brings together various support channels, such as email, live chat, and knowledge base, under one roof. While Zendesk offers powerful features and customizability, it comes at a higher cost, particularly for advanced automation and personalized training.

A stand-out feature of Zendesk — you can build virtual workspaces that help agents work across multiple support channels from a single interface. This means agents don't have to keep switching between dashboards to track different interactions with the same customer.
However, Zendesk's UI has been reported to be too complicated to set up and navigate. If you look for assistance from their customer support team, you will have to pay an additional fee that could range between $1500 and $2800.

Additionally, much like Zoho Desk, most of the features offered by Zendesk are only available in its top-tier plans — which are expensive and not the best pick for small to medium-sized businesses.
Pricing:

Zendesk has three tiers of pricing for small to large-sized businesses.
Suite Team: $49/agent/month
Suite Growth: $79/agent/month
Suite Professional: $99/agent/month
For enterprise companies, Zendesk has two tiers of pricing:
Suite Enterprise: $150/agent/month
Additional and more powerful enterprise plans start at $215/agent/month
(Additional charges, ranging from $1500-$2800 for platform training)
Free Trial: 14 days
3. Freshdesk
Freshdesk is another popular Zoho Desk alternative. It offers a forever-free plan, albeit with limited customer support features. This is useful for small businesses that have budget constraints. It allows the centralization of customer queries from various channels like email, social media, and phone, making it easier for agents to manage and resolve issues efficiently.
Freshdesk also lets agents turn one main query (the parent ticket) into smaller ones (child tickets). This way, different agents can tackle different parts, speeding up the whole process.

However, much like Zoho Desk, Freshdesk takes time to get used to. Setting up the platform is a time-consuming process— which means delays in getting started.

If your team uses Google Workspace, Freshdesk might not be a great option for you. Users have reported issues with integrating Freshdesk with Google Workspace products like Gmail. Notifications for customer queries also don't sync well with Gmail, which can lead to missed queries.

Pricing:
Free (limited features)
Growth: $15/agent/month
Pro: $49/agent/month
Enterprise: $69/agent/month
Free Trial: 21 days
4. Front
Front is a customer operations platform tailored for support, sales, and account teams. Support teams can consolidate messages from various channels, direct them to the appropriate agents, and gain insights into customer interactions.

You also get essential help desk features such as automated workflows and team collaboration features – making it a good Zoho Desk alternative. A stand-out feature is that agents can engage with customers using their individual work email IDs, providing a more personalized touch.
But Front has its own challenges:
Agents need extensive training to use the platform's interface much like Zoho Desk.
A lot of users have complained that Front's support is poor and that its Starter and Growth plans only offer support via email. This leads to unwanted delays, hindering the productivity of teams using Front.
Front is more expensive than Zoho Desk, which could be a problem for small to medium-sized businesses.
Pricing:
Starter: $19/agent/ month
Growth: $49/agent/month
Scale: $99/agent/ month
Premier: $229/agent/month
Free Trial: 7 days
5. Help Scout
Help Scout serves as an alternative to Zoho Desk, aiming to streamline customer communication. It facilitates seamless collaboration among teams as they address customer queries.

Additionally, Help Scout offers integrations with various tools and offers reporting capabilities to provide insights into team performance. Combined with its platform, which covers email, self-service, and live chat, it offers a comprehensive approach similar to familiar inbox dynamics.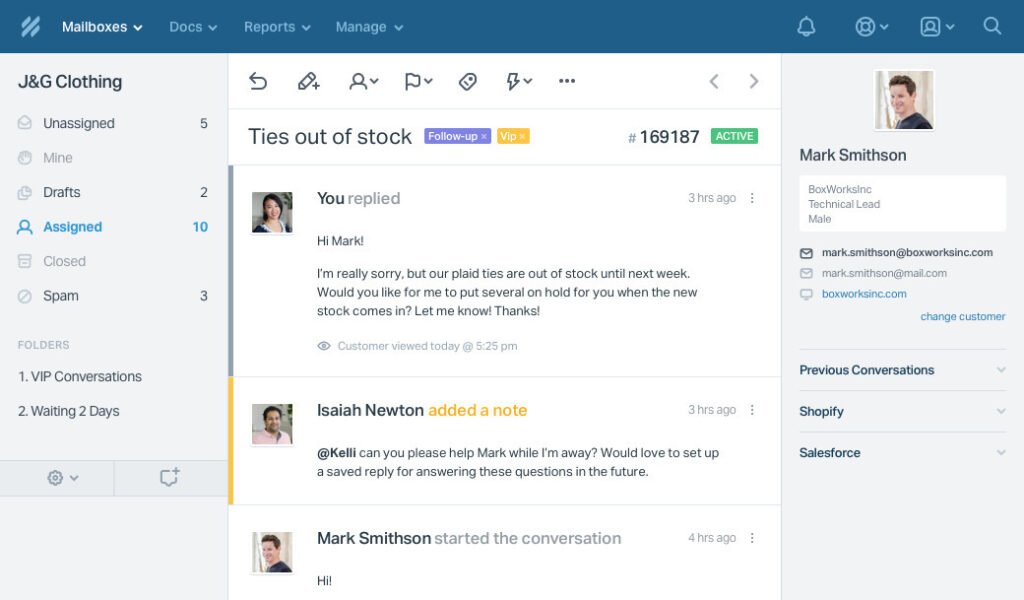 But there are some challenges that Help Scout users face while using the platform:
Users find the Help Scout interface intricate, leading to a steeper learning curve.
Help Scout's self-service feature poses challenges. Tasks like editing and republishing articles are not straightforward and can be lengthy.
Its reporting capabilities are limited. Basic analytics, such as tracking call or live chat durations, are absent in Help Scout.
Help Scout's support is often seen as unsatisfactory. Notably, they lack a call-back option and don't offer 24/7 support.
Pricing:
Standard: $20/agent/month
Plus: $35/agent/month
Company: Custom pricing for larger teams
Free Trial: 15 days
6. Kayako
Kayako is a customer service platform that helps businesses centralize various support channels, such as email and live chat. It also offers all the basic helpdesk features much like the other Zoho Desk alternatives, such as reporting and automation.

A feature that stands out with Kayako is the 'Expert Collaboration' feature, which allows support agents from outside the company to collaborate with your in-house team — making it helpful for complex queries.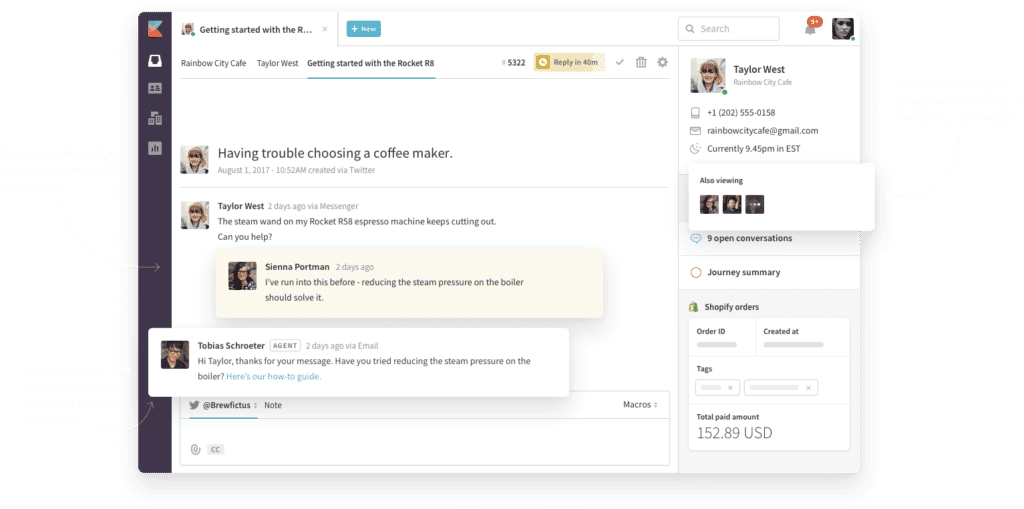 While Kayako is a good Zoho Desk alternative to consider, here are some drawbacks to keep in mind:
Users frequently mention delays in response from the Kayako customer service team.
The platform regularly encounters technical problems that require assistance from the customer support team to resolve.
Utilizing the reporting feature demands understanding Kayako's unique query language for configuring and running reports. This makes the feature hard to use.
Pricing:
Kayako offers various pricing plans, and the details can be obtained by requesting a demo.
7. GrooveHQ
GrooveHQ is a customer service platform that streamlines queries across different channels, including email, live chat, and knowledge base. It offers integrations with various automation tools, CRMs, and e-commerce platforms, enhancing agent capabilities without the need to switch between multiple applications.

GrooveHQ is particularly a good pick for startups since it is not as difficult to navigate as Zoho Desk or as expensive as many other options listed in the article.
Coming to the challenges with GrooveHQ, here are a few that the users have reported:
Groove doesn't offer as extensive integration options as many other alternatives in the list.
There are no sound alerts for new tickets, which can be challenging if you're not actively monitoring the GrooveHQ interface.
If your team is used to Gmail for handling customer queries, it will find that GrooveHQ lacks the functionality of the standard Gmail app. You cannot download multiple files simultaneously or retract sent messages.
Pricing:
Starter: $20/agent/month
Plus: $40/agent/month
Pro: $65/agent/month
Free Trial: 15 days
8. HappyFox
HappyFox is a reliable choice for small businesses seeking improved productivity in their customer support operations. It offers essential functionalities like automation, ticketing, reporting, SLA management, and knowledge base management.

A stand-out feature offered by HappyFox is Agent Scripting – a feature that guides agents step-by-step while troubleshooting a customer query.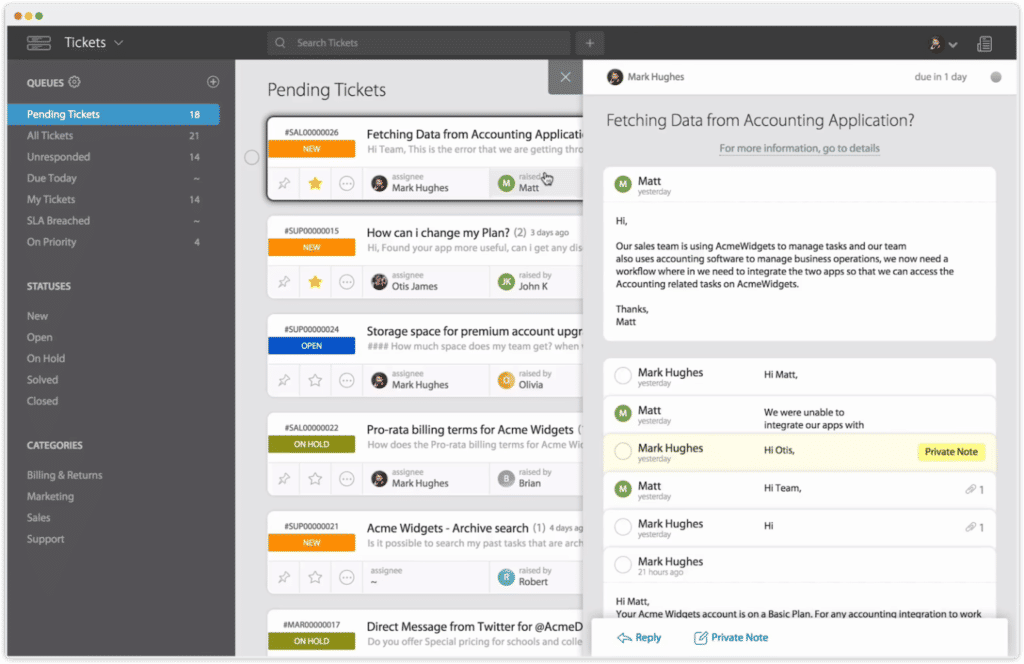 Although it's a good Zoho Desk alternative, HappyFox users have reported some issues with the platform:
Despite the Agent Scripting feature, the platform remains hard to navigate and use.
Users often experience unexpected logouts, posing challenges, especially for remote agents.
Moving between tickets and initiating new ones isn't intuitive on HappyFox.
Pricing:
Mighty: $26/agent/month
Fantastic: $39/agent/month
Enterprise: $52/agent/ month
Enterprise Plus: $64/agent/month
Free Trial: 14 days
9. Intercom
Intercom is a ticketing platform with an AI-powered inbox that helps support teams collect, assign, and track customer requests. It offers ticket collaboration, live chat support, automation, and knowledge base management.

Engagement OS, the standout feature of Intercom, assists in routing requests to the appropriate agent, automating repetitive processes, and providing a collaborative setting between sales, marketing, and support teams.
Intercom is a great pick for enterprise-level organizations.
Although Intercom is a great alternative to Zoho Desk, it also comes with its own problems.
Despite its robust features, Intercom is challenging to navigate and utilize. New users often experience delays in getting started due to the platform's complexity.
Given its pricing, Intercom may not be the best choice for small to medium-sized businesses or those on a tight budget.
Pricing:
Start: $39/agent/month
Grow: $99/month (includes 5 agents)
Accelerate: from $499/month (includes 10 agents)
Scale: from $999/month (includes 10 agents)
Free Trial: 14 days
10. DragApp
Last on the list, we have DragApp – a collaboration tool that runs on Gmail. It is a popular Zoho Desk alternative since it's much easier to use.

With DragApp, you can assign incoming emails to agents, automate certain tasks, and track team performance easily. It also offers features that enable faster collaboration on customer queries, as compared to Zoho Desk.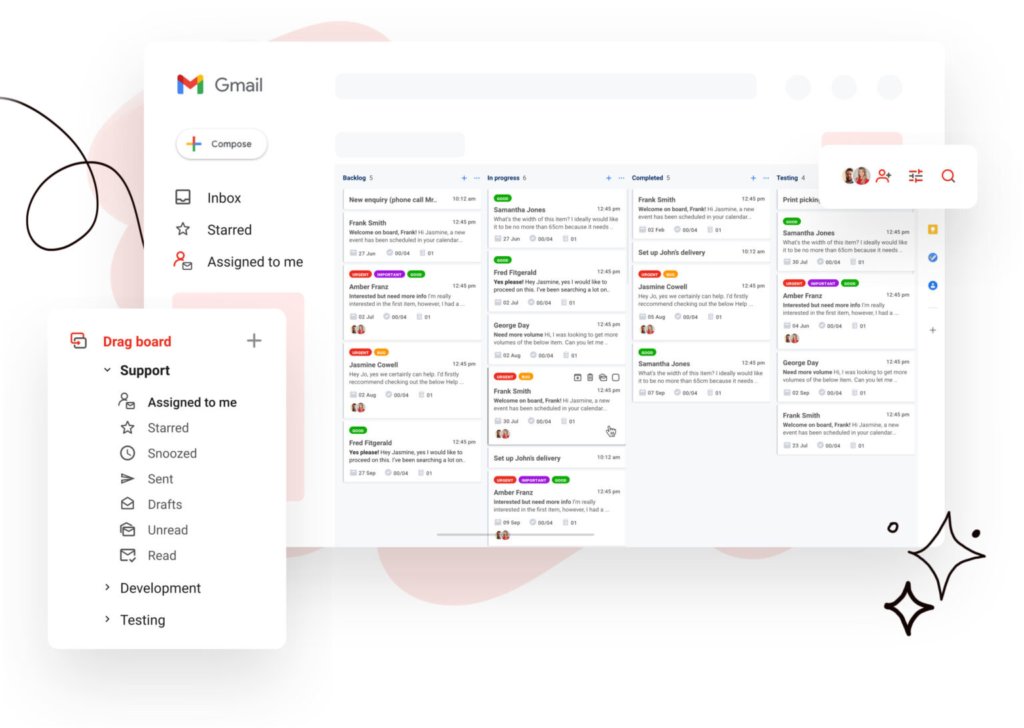 Here are some shortcomings of DragApp as reported by its users:
DragApp lacks multi-channel support and is missing critical channels like live chat, phone, and knowledge base.
Users are restricted to using tags, with no option for folders, which might not suit all support teams.
The platform's speed is reported to be sluggish, causing delays in operations.
Pricing:
Starter: $10/agent/month
Plus: $12/agent/month
Pro: $18/agent/month
Free Trial: 7 days
Which Help Desk Should You Go For?
While Zoho Desk is a good option for handling customer queries and seems cost-effective, it fails on multiple fronts — meaning it doesn't provide value for money.
When looking for an alternative to ZohoDesk, be sure to check its features thoroughly and see if it's the right help desk for your team. Here are some points to keep in mind:
Look for an intuitive, clutter-free UI that enables you to get started right away.

The help desk must offer prompt, 24/7 support should your team run into any errors — so that your operations don't come to a halt.

It should have seamless integration with third-party applications that your team needs to be more productive.

Robust reporting capabilities are a must to ensure that you can make data-driven decisions to improve your CX.

Check for automated workflows and collaborative features so that your team doesn't have to do repetitive, mundane tasks and can collaborate easily.

We recommend going through user reviews and taking free trials of your top three choices before you make a choice.
Hiver checks all of these boxes, and you can get started with the platform in just an hour — try Hiver free for 7 days and experience the difference yourself.