In a customer survey by Conduit, a staggering 72% of respondents said they prefer to communicate with businesses via email. We don't even have to build a case for the importance of email in customer support eh!
The real question at hand is: how do we effectively manage the deluge of customer emails that inboxes like support@corp.com receive?
There's a common saying in support circles: The best experiences are delivered by teams that collaborate without friction.
You'd want your support reps to work with each other without bottlenecks. But, the unfortunate truth about Gmail (and every other email client) is that they were designed to be used by individuals.
Gmail isn't all that great for customer support
Every time your support team starts using a shared Gmail account, teamwork takes a massive hit, resolution slows down, and you leave customers unhappy.
It makes sense to explore why Gmail does not work well for customer support. Let's dive right in.
1. Delegation is chaotic
Support agents can't solve problems working in silos. They will always have to work with their teammates to solve customer problems.
But, Gmail makes it extremely difficult for teams to exchange information with each other. You will either have to forward the email or CC a teammate — both amount to unnecessary email clutter. Not a great idea when most of us already struggle to tame our inboxes!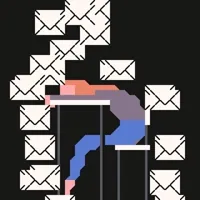 Also, most emails you forward are forwarded again and more teammates keep getting CC'd. Every forwarded email can potentially grow into an unwieldy thread which confuses everyone.
There's a general rule:
The more email addresses you involve in a process, the more inefficient it becomes.
2. Building accountability gets difficult
The best way to process customer requests quickly is to assign every email to an individual — to make one person accountable for it.
Inside a Gmail inbox, it is virtually impossible to establish accountability. The only way to assign an email to someone is forwarding it to them.
There's always a chance that a forwarded email will get lost in the barrage of emails most support reps receive. That's not much of creating accountability huh!
You'll always wish there was something more impactful than just forwarding to make your team accountable.
3. Collaborating with your team is a hassle
Inside a Gmail inbox, working together with a teammate, or taking help from someone, can get chaotic quickly.
Say you're working on a customer email and you need help. For the lack of a better option, you forward the email to your teammate Justin.
To solve the problem, Justin wants an opinion from a product engineer and forwards that email to Simon. Justin still keeps you in CC so that you are in the loop.
These guys play a little email ping-pong among themselves before the email finally comes back to you.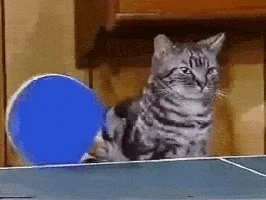 Now that's a lot of emails and you're essentially slowing down the resolution process.
Not just that, when you communicate internally via emails, there is a good chance some of your internal chatter will leak to the customer. That's outright unprofessional and things can get embarrassing quickly.
The rule of thumb is to not write emails for internal communication.
4. Tracking tasks is time-consuming
Group email addresses in Gmail are a hotbed of chaos.
Let's say an agent handles an email and replies to the customer saying their problem has been solved.
Now, unless the agent has copied the support@ address in their reply, there is no way the rest of the team will know of it.
The only way you would know if a ticket has been closed is by asking around your team. Chaotic again!
5. Finding insights is straining
To spot patterns in customer queries and resolutions, you'll be forced to use manually intense spreadsheets.
The only information Gmail gives you is the number of emails received and sent. Gmail will not have data that can tremendously improve the efficiency of your support reps.
What is the average time my team takes to reply or resolve an issue?

Which type of problems takes more time than others to resolve?

Who in my team is doing really well and who needs a little coaching?
You'd want a bit of analytics and reporting to answer to these questions. But Gmail does not have any of that.
At this stage, a lot of companies start looking for something better to manage their support emails.
But help desk tools are a drag too…
There are a plethora of help desk tools out there which promise to make customer support a breeze.
But, moving to a clunky software install which does not look or work like your inbox will only make things complicated for everyone.
Let's quickly take you to the problems you'll face when you use enterprise-grade help desk tools:
1. Getting-used-to takes ages
Your support agents are used to working from their inboxes. When you use a help desk tool, you'd hate the onboarding and the foreign interface.
The UI, the terminologies, the way it works — it's all new for your team.
There's a lot of initial training required and your support reps will take considerable time to get used to a completely new way of managing emails.
2. Why turn emails into tickets?
When a customer inquiry starts and ends with email, there's no reason why you have to go outside your inbox to turn emails into tickets and then return them to the inbox once the problem is solved.
Aren't you unnecessarily complicating things by bringing ticketing into the picture? Tickets are anyways notorious for making support conversations impersonal.
Ticketing is a lot like waiting in line at the DMV where help desk management takes precedence over customer delight.
3. The constant switching
There is no help desk software that does everything your inbox does. Your team will still have to keep going back to their inboxes for things like getting more clarity or more context on the account.
The help desk tool will not have a central hub like the typical inboxes where you see all your emails in one place.
Your help desk will only have categories like 'assigned to me' or 'pending tasks'. For a holistic view of your inbox — you'd have to go back to the original inbox.
The constant to and fro between the help desk and the inbox is insanely distracting. Your team will waste hours every day.
4. Simplicity takes a backseat
People love Gmail. I'm sure you'll agree it's one of the simplest apps you've ever used.
When you get your team to use a help desk software, it's very likely they'll get overwhelmed by the sheer overkill of features.
Anyone who loves and appreciates the simplicity of Gmail will have a hard time navigating through the complexities of a help desk tool.
The 'not sure what happens if I click this' fear will always linger around in the minds of your agents. Yeah, most legacy help desks are that clunky and confusing.
Help desk tools are notorious for making the lives of agents difficult. Emails, SMS, Chat messages, and internal conversations — all of that are stacked together in one claustrophobic interface.
And, at that moment, you realize that you do not need a bulky software install to do customer support. They only complicate managing emails.
It's about time we took a step back.
What if you could do everything a help desk tool promises to do without even leaving your inbox?
What if we could improve Gmail to function like a help desk minus the complexities?
Do excellent customer support right from Gmail
Your support agents anyway spend a lot of time in their inboxes. It only makes sense that they manage customer emails from there itself.
The good thing is that Gmail is only a few steps away from working stunningly well for managing customer support emails.
Remember the problems with email we discussed at the beginning of this ebook? Chaotic delegation, the lack of accountability, and more.
All of them can be solved — without having to leave your inbox. And that is exactly why we built Hiver.
With Hiver, your support team gets the capability to manage customer emails efficiently right from their Gmail inboxes.
1. Zero learning curve
Remember we talked about the extensive training before your team could start using help desk software?
Well, that changes for good when you start using Hiver. It fits neatly inside Gmail and works pretty much like it. There is hardly anything new to learn.
Your team will not have to adopt a new behavior for managing the support inbox. Using Hiver is a piece of cake for anyone who's comfortable with Gmail's basic functionality.
2. You distribute work effectively
Hiver solves the haphazard delegation problem that is native to Gmail. You delegate emails to your team without having to forward them.
Your teammate can start replying on that email thread the moment you assign it to them. You do not have to CC them.
Oh, not just that. You can also automate emails to be assigned to your team based on conditions.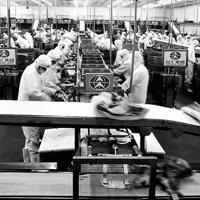 3. You build accountability in your team
When you delegate an email to someone, you are making them responsible for it. Your reps will always know exactly what they have to work on.
Accountability comes with an added benefit: When every email has a clear owner, there's no scope for duplication or overlaps.
There will never be a moment when two people end up working on the same email.
4. You keep your team on the same page
With Hiver, everyone knows who is working on what. Each person can see which types of questions get priority, who generally works on what type of questions.
Everyone on your team will know where to turn when they need information.
When all your teammates know how things work on a day-to-day basis, it is easy for them to see the bigger picture. They feel more empowered and make better decisions.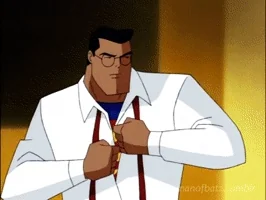 5. Your team collaborates without friction
Working together becomes frictionless. Every time someone on your team needs help from a teammate, they can write Email Notes as opposed to forwarding and CCing, and insuring themselves against email faux pas.
Notes appear right next to the email you're discussing. You will not have to spend time building context for your team.
Gathering feedback from your team, or coordinating on the next steps in the process — everything can be achieved by internal-only Notes.
6. Your team's inboxes stay light
When you delegate emails without forwarding them or CCing anyone, you're doing everyone's inbox a huge favor.
Internal conversations become email-free too. The endless threads we were talking about before — Hiver puts an end to that.
7. You track emails in a jiffy
Remember we talked about asking around the team to find the status of emails? That changes too with Hiver.
Every email has a status — Open, Pending, or Closed. Everyone on your team can see the status of emails. That way, you also keep your team on the same page.
8. You will never miss an email again
Hiver ensures your team is always on top of emails.
When you enter a shared inbox, the default view is 'unassigned' which shows only those emails that nobody has started working on.
You can go ahead and assign them to your team. There is no way you're missing an email again.
9. You get deep insights into team performance
When you run customer support from a shared inbox, you'd definitely want to know how effectively your team is managing emails.
Hiver gives you access to crucial support metrics. From response time to resolution time — the Analytics Dashboard has it all, right inside Gmail.
10. Lightening fast implementation
Companies that adopt SaaS solutions expect quick 'time to value'. The lesser the initial friction, the more likely they are to stick around and explore.
Your agents should be able to implement the SaaS solution without much effort.
And Hiver gives your team just that. It is extremely easy to set up. Your team can literally get started in a few minutes.
How Vacasa handles support tickets 80% faster with Hiver
Vacasa is a tech-driven rental property management company with over 8,000 vacation homes in the US, Europe, Central and South America, and South Africa.
With support requests from vacation homeowners across those locations, the support team had their hands full.
The Problem
The team started using Google Groups to manage support emails but ran into problems quickly.
It was difficult to establish accountability

Agents were taking too long to reply to emails

Ticket resolution had become sluggish

Tracking tasks involved a lot of manual work and asking around

Analytics and reporting was missing from the scene entirely
That is when Vacasa started looking for a solution to handle support emails better and discovered Hiver.
The Solution
They turned their support email address into a shared inbox which everyone could manage right from their inbox.
Emails are now assigned to specific individuals. Everyone knows exactly what they have to work on.
Sonia Cruz, Vacasa' owner care manager for South America says:
I can see how the workload is distributed within my team. The team is more organized than ever.
With the new-found transparency, the support team sends 60% faster replies to customers.
If an agent has to collaborate with their team to resolve a problem, they write Notes as opposed to exchanging emails.
Instant task assignment and email-free internal communication improved their ticket resolution time by 80%.
With Hiver, the team has deep insights into how they're doing at managing emails.
"With Hiver's analytics, I can see how the workload is distributed among my team. I can see which agent is doing well. I can identify the ones who need coaching", says Sonia.
As a result, the support team is 80% more productive.
By the way, in case you were wondering, the analytics are inside Gmail too — just like everything else.
Learn more about Hiver