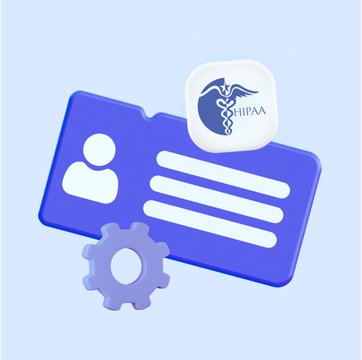 Table of contents
Turn Gmail into a collaborative hub
7 Best HIPAA-compliant ticketing systems
Oct 23, 2023
|
8 min read
|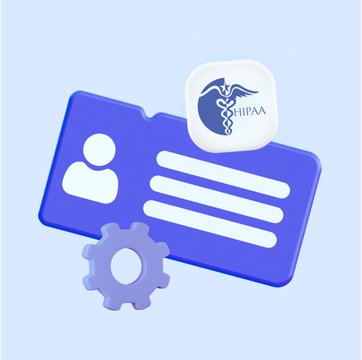 Table of contents
In the healthcare sector, safeguarding patient information is not just a priority; it's a legal and ethical obligation. Think of it as being entrusted with someone's house keys; you have a duty to protect them.

This is the essence of the Health Insurance Portability and Accountability Act (HIPAA),which sets stringent standards for protecting sensitive patient data.
Now, every day, healthcare providers deal with a multitude of requests, inquiries, and issues—it's like a constant influx of mail that needs sorting and responding to.
This is where HIPAA-compliant ticketing systems act as secure mailboxes, ensuring that each piece of 'mail' or information is accessed and handled only by authorized personnel.

There aren't many HIPAA-compliant ticketing systems available, but for healthcare organizations, it's a non-negotiable requirement.
In this article, we will be exploring the 7 best HIPAA-enabling ticketing systems for healthcare organizations looking to provide timely assistance.
Table of Contents
What is HIPAA?
HIPAA is an acronym for Health Insurance Portability and Accountability Act. This U.S. federal law is pivotal in safeguarding the privacy and security of an individual's health details. The act ensures that healthcare organizations cannot disclose any protected health information (PHI) without the consent of the patient.
It lays down specific regulations dictating how healthcare providers, along with other bodies dealing with health data, must protect this sensitive information. The objective is to prevent the unauthorized disclosure or inappropriate use of delicate details like medical records. Additionally, HIPAA empowers individuals by granting them the authority to access and manage their own health-related information.
How can a ticketing system enable HIPAA compliance?
A ticketing system can enable HIPAA compliance by incorporating various features and protocols designed to protect sensitive patient information and ensure secure communication within healthcare environment. Here's how:
1. Offering a BAA (Business Associate Agreement)
A HIPAA-enabling ticketing system will offer a Business Associate Agreement, a legally binding document that outlines the responsibilities and requirements for handling and protecting health information. The BAA is crucial as it ensures that the ticketing software provider understands their obligation to implement and maintain the appropriate safeguards to comply with HIPAA regulations.

Having a BAA in place is a fundamental step in establishing trust and accountability between healthcare providers and their vendors, ensuring a mutual commitment to protecting sensitive patient information.
2. Secure Access
Ticketing systems that enable HIPAA ensure that access is restricted to authorized personnel only, utilizing strong password policies, multi-factor authentication, and encryption to protect sensitive information from unauthorized access
3. Audit Trails
These ticketing systems maintain detailed logs of all activities, including who accessed what information and when. This audit trail is crucial for monitoring and ensuring that health information is not being accessed or used inappropriately.
4. Data Encryption
To prevent data breaches, HIPAA-enabling ticketing systems encrypt sensitive information both in transit and at rest, ensuring that the data is unreadable to unauthorized individuals.
5. Training and Awareness
HIPAA-enabling ticketing systems often include training modules and awareness programs to educate users on compliance requirements and best practices for handling sensitive health information.
7 Best HIPAA-compliant ticketing systems
1. Hiver
If you are looking for a ticketing system that has all the essential features and also enables you to adhere to HIPAA guidelines, look no further than Hiver. Add to this an incredibly easy-to-use user interface, 24/7 customer support, and the very fact that you can operate Hiver inside your Gmail inbox.
It's a ticketing system that doesn't feel like one.

With Hiver, you get all your essential ticketing system features like:
Omni-channel support across channels like phone, live chat, email, Whatsapp, and knowledge base.
Email managementto streamline, track, and have visibility into every single customer email.
Collaboration features like Notes and @mentions to loop in teammates effortlessly while resolving queries.
Reporting and analytics for visual reports to keep track of your team's efficiency
Automation to create workflows for repetitive tasks, like auto-assigning patient queries to the right agent.
Integrations with all the essential applications, like Slack, Zapier, and Asana, for your support team
Hiver takes extra measures to ensure that PHI (Protected Health Information) of healthcare organizations remains secure and confidential. Here's how Hiver ensures data integrity:
Business Associate Agreement (BAA): Hiver provides a Business Associate Agreement, sharing the responsibility of protecting PHI and ensuring adherence to HIPAA guidelines.

Secure Email Communication: Hiver offers a secure email platform with robust encryption, protecting PHI during transit. Emails are not stored on Hiver servers; they stay in your Gmail account.

Access Controls and Permission Management: Hiver securely stores PHI and employs Role-Based Access Controls to maintain data confidentiality. Administrators can manage permissions and restrict access to minimize data breach risks.

Data Monitoring and Auditing: Hiver logs user activities, offering transparent records of PHI access. This helps in monitoring data access, detecting unauthorized activity, and maintaining compliance with HIPAA's data integrity requirements.

Employee Training and Awareness: Hiver conducts regular training on HIPAA compliance, emphasizing the protection of PHI and fostering a culture of compliance and data security.
2. Zendesk
Zendesk is a ticketing system best suited for enterprises and large companies. The platform centralizes different support channels such as email, live chat, and knowledge base. On Zendesk, agents can assign issues, prioritize tasks, and create automated workflows, among other support tasks.

Zendesk provides security features that include the ability to configure for HIPAA compliance. It offers a Business Associate Agreement (BAA) with customers, providing appropriate security configuration options to help safeguard protected health information (PHI).
However, Zendesk has its shortcomings, as reported by its users:
It is quite costly compared to other options on the list. With Hiver, you save 56% annually, as compared to Zendesk.
The interface can be complicated and needs extensive training to work on.
The initial setup can be time-consuming and needs assistance.
Assistance from Zendesk can cost between $1500 to $2800. Comparatively, ticketing systems like Hiver offer free onboarding, 24*7 support, and 51% cost savings.
Here are the top alternatives to Zendesk in 2023
3. Freshdesk
Next on the list is Freshdesk—an omni-channel ticketing system that lets businesses manage customer queries from various channels, such as email, social media live chat and knowledgebase. Freshdesk also offers a BAA to healthcare organizations to enable HIPAA compliance.

Freshdesk helps support teams convert queries into tickets to streamline resolution. A notable feature of Freshdesk is the parent-child ticketing feature that allows you to break down a complex query (parent query) into smaller tickets (child queries) to help teams resolve them faster.

It also offers a free plan for teams working on a tight budget.
But Freshdesk users have reported some issues with the platform:
The user interface is not very intuitive.
New tickets cannot be resolved directly via Gmail, and agents must switch to Freshdesk's platform. This is especially a problem for support teams working from Google Workspace.
Needs a special configuration to be HIPAA compliant. For instance, the Freshconnect feature, used to discuss patient queries internally, must be disabled to comply with HIPAA.
Check out the best Freshdesk alternative
4. Help Scout
Help Scout is another ticketing system that allows support teams to turn customer queries into tickets and assign, track and resolve them more efficiently. Help Scout also offers a BAA to customers to ensure that healthcare providers are complying to HIPAA while using their service.

Apart from all the essential ticketing system features, Help Scout also offers a standout feature called Beacon, that allows customers various methods to obtain the information they seek, be it via live chat, browsing FAQs, or sending an email inquiry.
Despite boasting some powerful features, there are some problems that Help Scout users have faced:

Overlapping of internal and external conversations.
It has a complicated UI that takes time to get used to.
Risk of internal messages being sent to customers due to platform unfamiliarity.
There is no direct method to create SLAs in HelpScout. It's dependent on an external integration with Super SLA for SLA creation.
Check out the best Help Scout alternatives in 2023
5. Giva
Giva is a cloud-based ticketing system that offers a range of features to streamline customer support operations. You can also generate reports on Giva to make data-driven decisions. The platform is quite customizable and includes features like a unified dashboard to view all support tickets from channels like live chat, email, phone, and social media in one place.

Giva is committed to HIPAA compliance, ensuring that sensitive health information is handled with the utmost care and security. Giva, like the other options, also offers a BAA to healthcare providers, ensuring the safety of patient data.
Here are some problems reported by Giva's users:
The knowledge base offered by Giva does not have an intuitive UI.
Giva does not allow agents to see if any other agent is working on a query similar to the one they are working on.
Report customization is not the best in the market.
6. Jitbit
Jitbit is a centralized ticketing system designed for businesses to provide efficient customer support. It offers a comprehensive ticketing system with features such as automation rules for efficient ticket management and an integrated knowledge base for swift problem resolution. Other essential features include multi-channel support, allowing customers to raise tickets through various means, and robust reporting tools to monitor performance. Their mobile apps further enhance the user experience by facilitating ticket management on the go.
Jitbit is fully HIPAA compliant, ensuring secure handling of sensitive health information. They prioritize encryption, regular audits, and offer a Business Associate Agreement (BAA) for added assurance.


However, Jitbit also falls short in some areas:
It's a hassle to integrate Google Forms or generate forms in Jitbit, making it hard to collect customer feedback through the platform.
Some users find the UI not user-friendly.
Some social media integrations can run into technical issues.
Runs into problems when handling high volumes of customer queries.

7. TeamSupport
If you're a B2B healthcare organization looking for a HIPAA-compliant ticketing system, TeamSupport is a good option to consider. TeamSupport stands out with its B2B-focused solutions, emphasizing collaborative ticketing and customer support. Key features include visual customer relationships to understand client hierarchies and integrated customer experience analytics.

Their unique Water Cooler social network facilitates internal collaboration while custom fields and automation streamline ticketing processes for businesses.

TeamSupport also offers a BAA to healthcare organizations to help them adhere to HIPAA guidelines.
Here are some drawbacks to keep in mind when considering TeamSupport:
Analytics in TeamSupport lack detailed insights and can be slow to load.
Navigating open tickets and viewing ticket history can be cumbersome.
The platform doesn't support multi-level escalation for SLA breaches. Lack of multi-level escalation poses challenges for businesses with multiple vendor agreements or when different departments within a client's organization use the product/service at varying pricing tiers.
Which HIPAA-compliant ticketing system should you pick?
As the healthcare industry continues to evolve and integrate technology, the importance of maintaining patient confidentiality and data security cannot be overstated. The HIPAA compliant ticketing systems highlighted in this article stand out not only for their robust features but also for their unwavering commitment to adhering to HIPAA standards.

If you are looking for a ticketing system that helps you offer top-notch support while also safeguarding sensitive patient information, look no further than Hiver. It checks all the boxes, while also offering 24×7 customer service and a highly intuitive UI that works on top of Gmail. Try Hiver free for 7 days and get started in just an hour.