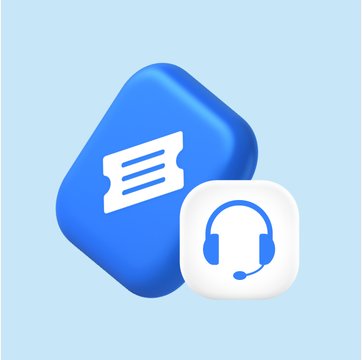 Table of contents
Transform your Gmail into a Helpdesk
Customer Support Ticketing System: The Complete Guide
Aug 22, 2023
|
9 min read
|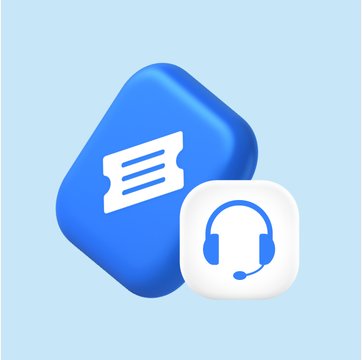 Table of contents
Imagine this: You're a customer trying to get help for a product or service. You send an email to the company's customer support department, but you never hear back. You try calling, but you get stuck on hold for hours. You're starting to get frustrated and angry.
This is the kind of customer experience that no one wants. In fact, in our Customer Support Research Report, we found that 72% of customers might switch brands after just one negative support experience.
That's why it's so important for businesses to have a strong customer support ticketing system in place. It helps you centralize customer queries from various channels, drive ownership of these queries, and ensure that all customer messages are answered on time.
In this blog, we'll take a closer look at how a ticketing system works, how it can benefit your business, and which ticketing tool will be best for your business.
Table of Contents
What is a Ticketing System?
A ticketing system, often used in IT support, customer service, and many other departments, is a software that manages and organizes issues reported by users, customers, or employees.
These issues are labelled as "tickets," and each ticket acts as a detailed conversation thread about a specific problem, request, or query.
What is a Customer Support Ticketing System?
A customer support ticketing system is a software application that allows businesses to manage and track customer inquiries and issues. When a customer submits a complaint, a ticket is created. These tickets can then be assigned to appropriate customer support agents and tracked until resolution.
5 Benefits of Using a Ticketing System for Business
Here are five benefits of using a ticketing system for business:
Query Management: A ticketing system offers a centralized platform to manage and track queries. Let's say, if a business receives customer queries through email, phone, and social media, a ticketing system will consolidate all these into one platform. This helps agents to address queries in an organized manner.
Prioritization and Assignment: Not all tickets are of the same urgency or require the same expertise. A ticketing system allows issues to be prioritized and assigned to the most appropriate team or individual.
Performance Analytics: Modern ticketing systems offer analytics to review the quality of support delivered and team performance. Managers can track metrics like response time, resolution time, and customer satisfaction.
Knowledge Base Creation: Over time, businesses can utilize past tickets to create a knowledge base or FAQs for common issues. For instance, a web hosting company might notice recurring questions about setting up a particular CMS. Using these tickets, they can create a step-by-step guide for customers to refer to in the future.
Scalability: As businesses grow, so do customer inquiries and other internal requests. A ticketing system helps businesses deal with such requests at scale, without compromising on efficiency or service quality.
Recommended Reads:
Top 10 Helpdesk Ticketing Systems for Your Business
12 Best Email Ticketing Systems for 2023

How to Create a Ticketing System for Customer Support?
Creating a ticketing system for customer support requires careful planning and consideration. The following steps outline the general process:
Define your requirements: Start by identifying your business needs, such as the expected ticket volume, desired features, and integration capabilities. Consider elements like ticket submission channels (email, website forms),ticket categorization, automation rules, and ticket assignment workflows.
Choose the right software: There are numerous ticketing system software options available, ranging from simple open-source solutions to comprehensive enterprise-grade platforms. Evaluate different options based on your requirements, budget, scalability, and ease of use.
Customize and configure: Once you have selected a ticketing system software, customize it to align with your business processes. Configure ticket categories, automation rules, escalation procedures, and SLA (Service Level Agreement) targets to suit your specific needs.
Integrate with other tools: Explore integrations with your existing customer relationship management (CRM) software, communication channels, and other relevant systems. This will help enhance the efficiency of your support operations.
Train your support team: Train your support team on how to use the ticketing system effectively. Provide them with comprehensive knowledge about ticket management, response protocols, and how to leverage the system's features.
7 Popular Customer Support Ticketing Tools
Here's an overview of seven popular customer support ticketing software.
| Tool | Starting Price | Free Trial | G2 Rating |
| --- | --- | --- | --- |
| Hiver | $15/month per user | 7 days | 4.6 ⭐ |
| Zendesk | $49/month per user | 14 days | 4.4 ⭐ |
| Freshdesk | $15/month per user | 21 days | 4.5 ⭐ |
| Help Scout | $25/month per user | 15 days | 4.4 ⭐ |
| Kayako | Details not available | 14 days | 4.0 ⭐ |
| Intercom | $39/month per user | 14 days | 4.4 ⭐ |
| Zoho Desk | $7/month per user | 15 days | 4.5 ⭐ |
1. Hiver
Hiver is a Gmail-based customer support ticketing tool. It offers a unified platform to connect with customers across various channels, including email, live chat, knowledge base, voice, and even WhatsApp.
Since Hiver seamlessly works inside Gmail, teams can get started without any additional training. Moreover, it has an array of features and offers 24/7 customer support.
Key Features: Email Management | Multi-channel support | Collaboration | Automation | Analytics and Reporting
Pricing: Hiver has three types of pricing plans.
Lite plan: $15/user/month
Pro plan: $39/user/month
Elite plan: $59/user/month
Gmail-based Customer Support Ticketing Tool
2. Zendesk
Zendesk is a popular customer support software, meant for large organizations and enterprises. It brings together various support channels, like email, chat, and a knowledge base, in a unified platform. Agents can sort issues, keep track of customer chats, and handle other support tasks.
However, it has some drawbacks. It's more expensive than many other support ticketing systems and can be hard to set up. For instance, teams using Zendesk have to pay 2x more than HIver. Additionally, if you need assistance from Zendesk's support team, they charge anywhere between $1500 to $2800.
Key Features: Skills-based Routing | Reporting and Analytics | Conditional and Custom Ticket Fields
Pricing: Zendesk has three tiers of pricing for small to large-sized businesses.
Suite Team: $49 per agent per month
Suite Growth: $79 per agent per month
Suite Professional: $99 per agent per month
For enterprise companies, Zendesk has two tiers of pricing:
Suite Enterprise: $150 per agent per month
Additional and more powerful enterprise plans start at $215 per agent per month
3. Freshdesk
Freshdesk is a customer support ticketing tool for small and medium-sized businesses. It helps organize customer queries into tickets, from different channels like email, chat, and social media. They offer a free plan, which is good for teams on a budget.
However, some users find its design a bit complex, and it doesn't integrate smoothly with Google Workspace. For example, agents can't respond to ticket alerts directly from Gmail; they have to open the Freshdesk platform.
Key Features: Parent-Child Ticketing | Team Inbox | Ticket Field Suggester
Pricing: Freshdesk offers four types of pricing plans:
Free: Starter plan for unlimited agents but with limited features
Growth: $15 per agent per month billed annually
Pro: $49 per agent per month billed annually
Enterprise: $69 per agent per month billed annually
4. Help Scout
Help Scout is a ticketing tool for businesses looking to handle customer communication. It has a shared inbox feature that lets teams work together on customer emails. There's also a special feature called Beacon that offers customers various ways to get answers, such as live chat, FAQ searches, or emailing a question.
But, there are some issues with Help Scout. Internal and external conversations can overlap given the way both sections are designed. So, messages meant for teammates can sometimes mistakenly be sent to customers. Also, setting up Service Level Agreements (SLAs) isn't straightforward; you'd need to use another tool called Super SLA.
Key Features: Customer Management | Messages Customization | Reporting
Pricing: Help Scout offers three types of pricing plans:
Standard: $25 per user per month
Plus: $50 per user per month
Pro: $65 per user per month
Does Help Scout offer value for money?
5. Kayako
Kayako provides a unified customer service platform that brings conversations from different channels into one view. Moreover, Kayako enhances support efficiency with features like custom views for clear insight into the team's workload, and delegation features that help with assigning work.
However, Kayako isn't without its limitations. Based on user feedback, its interface doesn't quite match the appeal and user-friendliness of some competitors, such as Hiver. Users have also raised concerns about periodic price hikes without added value.
Key Features: SingleView™ | Ticket Collaboration | Live Chat | Customer Portal
Pricing: Kayako offers two pricing plans: Kayako Cloud and Classic On-Prem. The pricing details for these plans are not currently available on their website.
6. Intercom
Known as the Engagement OS, Intercom's ticketing platform facilitates easy collection, tracking, and routing of customer queries. Moreover, Intercom provides a 'Messenger' feature that integrates various apps into a single interface. The tool is helpful for managing customer queries, with a focus on real-time messaging.
However, using Intercom can be complex due to its learning curve and many setup options. Additionally, it might be expensive for smaller businesses or those with limited budgets.
Key Features: AI Inbox | Intercom Messenger | Automation
Pricing: At first, Intercom's pricing chart might seem complicated, but in a nutshell, it offers four types of pricing plans:
Start: $39 per month per seat
Grow: $99 per month (includes 5 seats)
Accelerate: from $499 per month (includes 10 seats)
Scale: from $999 per month (includes 10 seats)
7. Zoho Desk
Zoho Desk is a help desk solution tailored for small businesses, owing to its freemium plan. It streamlines communication across various support channels, such as phone, email, live chat, SMS, and social media.
However, some users have expressed concerns regarding its user interface, finding it a bit complex. Additionally, setting up workflows on the platform can pose some challenges.
Key Features: Work Modes | Ticket Assignment | Auto-Tag Tickets
Pricing: Zoho Desk offers five types of pricing plans.
Free Plan
Express: $7 per month per user
Standard: $14 per month per user
Professional: $23 per month per user
Enterprise: $40 per month per user
Customer Support Ticketing System FAQs
Q1. How does a customer support ticketing system work?
When a customer submits a query or reports an issue, it's converted into a ticket in the software. This ticket contains all the necessary information, including customer details, nature of the query, and other relevant data. Customer service representatives then address these tickets based on priority and category.
Q2. How is a ticketing system different from a CRM?
While both tools manage customer interactions, a ticketing system is specifically designed for handling support inquiries and issues.
A CRM (Customer Relationship Management) tool focuses on managing all aspects of a customer's relationship with a business, including sales, marketing, and service.
Q3. Can ticketing systems be integrated with other software?
Yes, many ticketing systems offer integration capabilities with CRM systems, email platforms, live chat tools, and other software to provide a seamless customer support experience.
Q4. How do ticketing systems prioritize issues?
Most systems allow for manual prioritization by support agents, but they also provide automation rules that can prioritize tickets based on various criteria like keywords, customer type, or issue severity.
Q5. Can customers track the status of their tickets?
In most systems, yes. Customers receive a unique ticket ID, which they can use to track the status and progress of their inquiry.
Q6. How do ticketing systems support multi-channel inquiries?
Modern ticketing systems can consolidate inquiries from various channels, such as email, chat, phone, and social media, into a single interface for support agents to manage.
Q7. How secure are ticketing systems?
Reputable ticketing systems prioritize security with features like SSL encryption, two-factor authentication, and regular data backups. However, security can vary among providers, so it's essential to check the security features and certifications of any system you're considering.
Q8. How can ticketing systems improve agent productivity?
Ticketing systems centralize information, automate workflows, track analytics, provide knowledge bases, and eliminate the need for manual work assignment. This helps agents respond more efficiently and reduces the time spent on repetitive tasks.
Q9. Is it possible to customize a ticketing system?
Many ticketing systems offer customizable features to better fit the specific needs of a business, such as custom roles, custom fields, personalized workflows, and branding.
Way Forward
A customer support ticketing system is a valuable tool for any business that wants to provide excellent service.
There are many different customer support ticketing systems available on the market, so it is important to choose one that is right for your specific needs.
If you're looking for one such platform that is affordable, easy to use, and offers multi-channel support, then Hiver is a great option.
Try Hiver free for 7 days