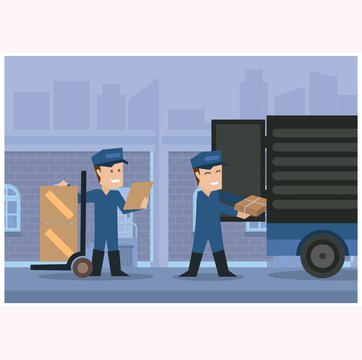 Table of contents
8000+ teams use Hiver to delight their customers!
8 Things To Keep In Mind While Managing Ecommerce Returns
Jul 20, 2023
|
7 min read
|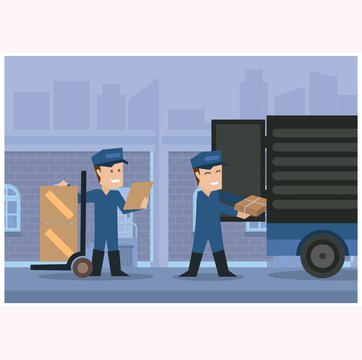 Table of contents
The holiday season is a testing time for online retailers. You need to be prepared to handle the huge uptick in the volume of orders. Inventories need to be stacked at all times. Providing a smooth customer experience is a must. But that's not it. With the volume of orders going up, so do returns.
From wrong products to damaged goods to size issues, the reasons for returns are aplenty. In fact, in 2018 alone, the total value of e-commerce returns hit $37 billion. And this number is only increasing with each year passing.
But, dealing with returns is anything but straightforward. Every return order should be processed on time – either an exchange or a refund for the customer – while ensuring that the maximum value is extracted from these goods.
So, what are some of the things you have to keep in mind to handle e-commerce returns smoothly?
1. Have a customer-friendly return policy
Customers today make highly-informed decisions. Amongst the factors they consider before making a purchase, a brand's return policy sits at the very top.
It is, in fact, something that tells the customer whether or not they can trust your brand.
So, how do you create a return policy that doesn't put away customers? Here's a simple hack to follow: make it easy to find, read, and understand.
Have your return policy prominently displayed on your site so that it's easily accessible for the customer. A few things you can do:
Have the return policy displayed on all product listing pages

Create one extensive webpage on returns.

Provide links to your return policy on order confirmation and status update emails
Zappos, for instance, has a link to its returns page, under every product listing.


As much as you make your returns policy standout, it's important to create one that communicates expectations clearly. Many online retailers lose the plot here, by either crafting policies that are vague or not providing enough information for the customer. Make sure the terms of your policy covers the following:
Deadline for applying for returns

Conditions that need to be met for validating a return

By when would the customer hear back from you

By when would the refund be issued

Estimated delivery time, in case of a product exchange
2. Make returns easy
Do your customers find it easy applying for returns? According to UPS, only 53% of shoppers are satisfied with the ease of making a return to a site they were shopping from.
A lot of times, the customer is asked to fill up redundant forms, courier the items themselves, and even pay for shipping in some cases.
All this decreases the likelihood of the customer purchasing from you again. So, how do you simplify your return process? Here are a few things you can do:
Allow customers to initiate a return via your website/mobile app. Run load tests before the start of the holiday season to ensure that your portal can handle the surge in requests.

Take up ownership for collecting the product from the customer. If you're short on manpower, tie-up with a third-party vendor for door-step pickup.

Ask the customer for a convenient time to collect returns. In the case of working professionals, it's important to schedule a pickup at non-office hours.

Returned products need to be packaged properly before shipping them to the warehouse. Don't ask the customer for packaging during pickup. Instead, equip your local teams to get this done.

Keep the customer in the loop regarding the status of return orders (more on this later).
For instance, this website selling Lockout Tagout Tags has a very simple return procedure. By sending order details to their specific email address, customers can immediately have follow-ups regarding order replacement. The goal is to minimize the number of steps a customer takes to initiate a return order.
3. Have the right automations in place
Automations have become quite common in logistics today. They go a long way in speeding up processes and minimizing grunt work.
And the good news is they can also make your return process faster. Despite the exceptions that creep up while handling returns, having the right automations can be a game-changer for your warehouse teams.
Real-time inventory management: Updating inventory levels in real-time helps your warehouse teams decide where to stock returned goods, whether or not an exchange can be processed, and proactively communicate to vendors about refilling stock (for instance, when a particular product is seeing high return rates). You could install LED displays in warehouses with a real-time counter. You could also provide wearables that track stock levels across warehouses.
Status update emails: I'm sure you already keep customers in the loop regarding returns. Most online retailers send updates upon receiving the returns and after shipping the new product/issuing a refund. But, how do you communicate delays? Keep in mind that delays can happen for reasons not under your control. It's always best to notify customers about it. To do this, you can set up a trigger: when a return order isn't fulfilled within 'X' number of days. push out an email/SMS informing the customer about the delay. Create variations of the status update email based on the possible reasons for the delay and trigger them accordingly.
Smooth movement of returns: Returned goods have to be routed based on their conditions. Damaged ones need to be refurbished. Some need to be sent back to the vendor. Others to scrap. To expedite this sorting and movement of returns, sortation conveyor systems are a great option. If you already have these in place, do a load test before the holiday season. Furthermore, for moving goods quickly across warehouse and distribution center floors, Automated Guided Vehicles can help.
Issuing credit: In most cases, the process of issuing reimbursements involves forwarding receipts and order IDs to the finance department. When the volume of returns rise, there's a high chance some of these receipts can get missed. Instead, have the receiving team at the warehouse validate the returned product and trigger a refund request online, which is automatically routed to the finance team. What can also help here is if the finance team has a dedicated group email just for managing refund requests.
4. Equip your receiving team with the right instructions
A very important step in managing returns is the accurate identification and sorting of the returned products. This is a labor-intensive activity, without a doubt.
But there are a few things you can do to sort returns efficiently.
Have a separate space in your warehouse where you want to inspect all returned products. Instruct your receiving team to manually check each and every product, and validate if it matches with the original item. They will also have to assess the condition of the item, the number of items received, and the sender name, amongst other things.
Using return labels can save a lot of time here – simply scanning the unique ID on the label would tell if the returned item matches the original product purchased.
The most challenging part here is dealing with the exceptions. Some products might get damaged while unloading, some might be completely different to what the customer originally ordered, others might get misplaced while shipping. These are just a few scenarios.
Come up with a list of unexpected scenarios in handling returns

Create detailed workflows for each of these scenarios

Ensure these workflows can be scaled, as the volume of return orders increases in the holiday season.

Ensure every team involved in handling returns is cognizant of these workflows and know what their role is.

Test out these workflows before applying them to actual returns.
The biggest benefit of creating these workflows is that your receiving team doesn't have to wait for instructions whenever an exception pops up.
5. Seamless internal collaboration is a must-have
Time is of the essence when processing returns. Why?
The longer a returned product stays in the warehouse, the more is the depreciation seen in its value. This brings us to the need for seamless internal collaboration — to move returns out of the chain quickly.
But, returns are hardly managed end-to-end by one single team.
The support team needs to communicate with the warehouse team for updates on order status – as customers are likely to follow up over emails and calls.
The logistics team needs to work together with the finance team to process the issue of credit in cases where the customer wants a refund.
The receiving team needs to coordinate with the vendors to send damaged goods back to the vendor's location. Else, if the product is unopened, they need to communicate with the necessary warehouse personnel to issue an exchange for the customer.
All these different lines of communication need to work seamlessly, in parallel. A common way to go about this is by writing emails to different teams, forwarding order receipts, using Ccs to loop in colleagues, and so on. But this approach can get overwhelming when the volume of return orders surge. Important information can easily get missed.
This is where a tool like Hiver can be helpful – it allows teams to speed up internal collaboration without sending more emails.
6. Recovering the highest value from returned goods
On one hand, handling returns on time is crucial to building customer loyalty and retention. On the other, it's important that you recover the maximum value out of the return goods, in order to cut your losses.
Post segregation of the returned goods, ensure the workflows you have in place channel these items to the path of the highest selling price.
Unopened boxes can be re-stocked and sold again on your e-commerce site.

Opened products which are still relatively 'new' can be sent to a local brick and mortar store.

If the goods are defective or damaged, you might want to return them to the vendor and get it repaired before adding them back to your warehouse stock.

Even if the items amount to nothing, you can still make money by selling it as scrap material.
Treat every returned good as an asset and ensure there's a process in place to derive the maximum value out of it.
7. Assessing the financial impact of returns
No matter how easy you make it for the customer to apply for returns, managing the return chain is expensive and complicated.
So, how do you make it cost-effective?
For that, you need to be aware of the financial impact returns have on your business.
Cerasis recommends a simple equation to calculate the cost of managing returns.
Processing Costs + Logistics Costs + Credits/Replacements Cost + Asset Depreciation = Total Reverse Logistics Costs
Processing Costs: As the name suggests, this includes the costs incurred while processing and handling the returns. For instance, right from the customer applying for a return, to RMA (return material authorization),to sending the receipts to the warehouse, and any repair cost associated with the returned item.
Logistics Costs: All costs linked with the transportation of returned goods. This includes transportation of the returns to the departure location, shipping of returns to the warehouse, as well as shipping of any replacement items back to the customer.
Credits/Replacements Cost: The main purpose of applying for returns is to get an exchange or issue of credit.
Asset Depreciation: All returned goods – from unopened boxes to even scrap – have a monetary value associated with them. The longer they are held in storage, the higher is their value depreciation. This depreciation needs to be factored while calculating the total reverse logistics costs.
Figuring out the individual costs would give online retailers a clear picture regarding what part of the return process can be optimized to minimize expenses.
8. Listening to the customer
Feedback is the best way to optimize and improve. That's true for handling returns as well.
Find out what the customer is saying about your returns process. Do they find it hard to apply for a return? Are they frustrated about the time taken to receive an exchange? Are they having to follow up constantly with your support team for updates?
Ask, analyze and improve. Because 95% of online customers will purchase again from a merchant who provides a good return/exchange experience.
At the same time, don't ask too many questions and overwhelm the customer. Keep your return experience survey simple and short. Here are some of the questions you could ask.
What was the reason for your return?
Was the item shipped in exchange in good condition?
Was the support team quick to respond to your queries you had?
Were you able to track the shipment easily?
Don't forget to leverage multiple touchpoints to reach out to the customer. If you have a mobile app, send an in-app survey. Else, you could email or SMS them the link. Try your best to avoid paper forms though.
Incorporating the Voice of the Customer is the easiest and most effective way to align the return experience with changing customer expectations. Don't forget to include a QR Code (made via QR code creator) to make it easier for customers to provide feedback.
To sum it up, managing returns is all about getting your people and processes right. Ensure your personnel is trained to handle the volume of goods coming in and create processes that help you save time in moving these goods out of the return chain. If there's a tip/strategy that you use to handle returns smoothly, let us know in the comments below.