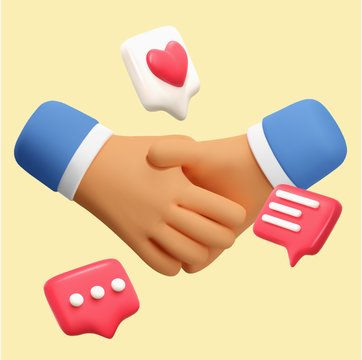 Table of contents
10,000+ teams use Hiver to delight customers!
Complete Guide to Customer Relations: Importance, Types, and Strategies
Jul 12, 2023
|
6 min read
|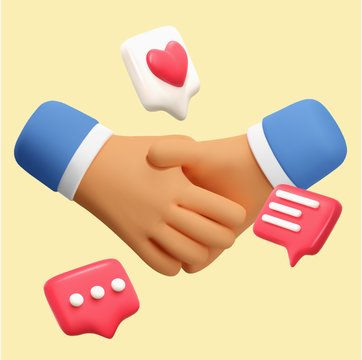 Table of contents
Like any other relationship, the one between a business and its customers needs nurturing and commitment. 48% of companies perform well when they show a higher commitment to maintain customer relations.
What are customer relations?
It is the company-wide process of building and nurturing positive customer relationships by considering all past and present customer interactions and experiences.
This blog discusses the types, benefits, and key strategies to build strong customer relationships. In the end, we also highlight a user-friendly customer support tool that will help enhance your customer relations strategy.
Table of Contents
Importance of Customer Relationships
It's simple. We need customers to run our business, and naturally, they are going to have certain expectations. So, meeting those expectations (and even exceeding them) is crucial to ensure they stay with your business.
When you have good relations with your customers, it directly impacts metrics like satisfaction and loyalty. Which in turn leads to repeat business and a positive reputation for your brand.
The key to getting this right is putting your customers' needs first. This involves understanding how they interact with your business, their painpoints, their aspirations, and more.
Here are some questions that will help you understand your customers better:
What is the top priority for my customers?
Are they satisfied with the current level of service and support?
What are the things that irk my customers?
On which channels do my customers and target audience communicate?
What type of relationship do I want with my customers?
Customer Relations vs. Customer Service
On the surface, it may look like customer relations and customer service are the same thing. But there's a slight difference.
In customer service, the goal is to assist and help customers. That involves answering queries, fixing bugs, and troubleshooting. It's mostly got to do with resolving one-off tickets and ensuring customer complaints are answered on time.
But customer relations is more than that.
It's about the dynamic you have with your existing and potential customers. It goes beyond addressing one-off queries. It includes everything you do – from marketing to sales to support – that shapes the perception a customer has about your brand. It's a sum of interactions customers have with your brand across their journey.
In short, customer service focuses on providing immediate support and assistance, while customer relations is about building and maintaining long-term relationships. In a way, customer service is a subset of customer relations.
Both go hand-in-hand in creating a memorable customer experience and driving loyalty.
For example, Zappos, a renowned retail brand, is known for its exceptional customer service. This is evident when you consider the fact that around 75% of Zappos' overall purchases come from returning customers.
Some key learnings from Zappos to build excellent relations with your customers:
Ensure customer service contact details are easily accessible: Zappos places them at the top of all their web pages.
Focus on the customer experience: Zappos has a 365-day return policy, giving customers plenty of time to try on and return items, eliminating the stress of making a quick decision.
Train and empower your customer-facing reps: Zappos promotes a dynamic training culture where support reps are ready to answer any and all queries. Even those related to pizzas.
Be there for your customers at all times: Zappos has a dedicated customer service team available 24/7 to answer questions and help with any issues in real-time.
Build a strong customer-centric brand: Zappos has a strong brand that is associated with fun, positivity, and a customer-first approach.
Different Types of Customer Relations
There are different types of relations that get built between a company and its customers. For instance, companies might focus on building relationships with existing customers through loyalty programs — in order to increase repeat business. At the same time, they might also implement strategies to target unhappy customers with the goal of preventing churn.
But broadly speaking, customer relations can be classified into the following:
1. Proactive Customer Relations
A proactive approach to customer relations is about actively seeking ways to improve relationships and addressing potential issues before they become more severe problems.
That means proactively reaching out to customers to gather feedback, address their concerns, and understand the root cause of why things are/aren't working.
Customer feedback plays a key role in helping businesses develop proactive customer relationships. Periodic surveys – monthly or quarterly – are crucial to understanding how customers perceive your business.
Are they facing any issues or concerns? What percentage of your customer base is unhappy? What are the major pain points and how can they be fixed?
The more proactive you are as a business, the easier it becomes to retain customers and build long-lasting relationships.
Hiver helps businesses run regular CSAT surveys to measure customer sentiment after every support interaction. Set them up in a single click.
2. Reactive Customer Relations
On the other end of the spectrum, there are reactive customer relations. These relations are formed based on how a company responds to customer inquiries and complaints.
For instance, a customer reaches out to you by email regarding an issue they're facing. How quickly and efficiently you solve this directly impacts the relationship you have with the customer.
It's natural for businesses to receive negative feedback or complaints from time to time. So, an effective strategy to deal with these scenarios will help convert many unhappy customers into satisfied ones.
Here are some tips for responding to complaints:
Acknowledge the customer's concerns: Show the customer that you are listening.

Take responsibility: Apologize for the mishap and take responsibility for it.

Offer a solution: Don't beat around the bush. Resolve the issue as quickly as possible.

Follow-up: Once you've resolved the problem, follow up with the customer to close the loop and to see if they need help with anything else.
3. Strategic Customer Relations
A strategic approach typically involves developing a customer-centric culture within the organization. That means, you place customers' preferences at the center of everything you do – from product and sales to marketing, finance, and support.
For instance, developing strategic customer relations is deeply ingrained in Disney's culture. They're known to create magical customer experiences on a consistent basis. If you think about it, it's not just the rides that contribute to this magic. It's the whole 'Disney' experience.
And that starts right from the marketing they do, to the way they greet visitors, their loyalty programs and the genuineness in how they offer assistance.
Key Strategies to Build Positive Customer Relationships
Building good customer relations is not just about your support team; it involves the entire organizationworking together to create a positive customer experience.
To build positive customer relations, focus on the following key areas:
Communicate openly with customers. Provide clear, accurate information about your company's products and services. Be honest about expectations. Don't over-promise and under-deliver.

Listen to your customers by collecting feedback. Track customer satisfaction through metrics such as CSAT and Customer Effort Score (CES).

Anticipate your customers' needs. Get to really know them and provide tailored support. Be willing to go the extra mile. One small tactic you could implement is to start addressing customers by name.
Provide multiple touchpoints for customers to contact you, such as email, phone system, knowledge base, social media, WhatsApp messaging and live chat. Being available on multiple channels reduces customer effort.

Stay on top of customer churn. Track customer interactions, usage patterns, and purchase history to identify potential warning signs of churn, such as decreasing usage or lack of recent purchases.

Keep an eye on your competitors and their strategies. This will help you to understand the market and adapt to changing customer needs. Use analytics to identify patterns and trends in customer behavior, and leverage these insights to proactively reach out to potential customers.
For implementing any of these strategies, we can't emphasize the importance of having the right people on your team. Those who have high EQ, a deep understanding of your offerings, a knack for problem-solving, and the desire to keep learning and improving.
In fact, 52% of customers consider an 'excellent experience' to involve interacting with a highly knowledgeable support team.
The other thing you need is the right tech. These include tools that can help businesses streamline customer information, automate workflows, measure performance and provide visibility into customer interactions.
One tool that ticks all these boxes is Hiver.
How we Build Client Relations at Hiver
Being a customer support platform ourselves, we at Hiver prioritize building relations with our own client base. We ensure that we're available for our customers 24*7 and that they get the best possible support at all times.
In fact, our support metrics are testimony to our vision of building long lasting client relationships:
Our first call resolution rate is 88%, exceeding the industry average of 40%.
Our average chat response time is 13 seconds, nearly 3x faster than the industry average of 45 seconds.
We have a 95% CSAT score, ahead of an industry average of 92%.
Hiver has a phone call-back option for elite plans.
Everything you need to provide world-class customer support.