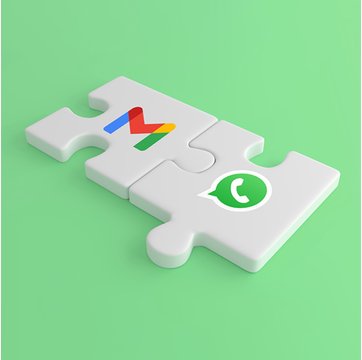 Table of contents
Transform your Gmail into a Helpdesk
How to Integrate WhatsApp with Gmail?
Aug 18, 2023
|
6 min read
|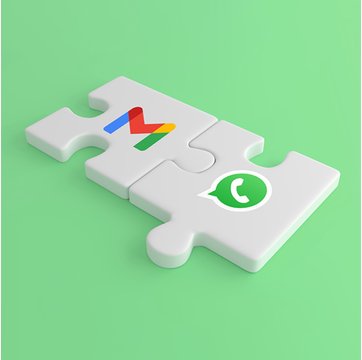 Table of contents
It's 2023, and we can't imagine a world without WhatsApp. Right?
With 2.78 billion users (a number that's still growing rapidly),it's just not another app on our smartphones. It's an essential communication medium, helping people connect with each other across the globe.
But beyond personal messaging, businesses are leveraging WhatsApp to interact with customers and provide them with real-time support.
So, how can businesses unlock WhatsApp's full potential in helping deliver support?
That's where the Gmail integration with WhatsApp (via a third-party tool) comes in.
Let's see how this is possible.
Table of Contents
What is WhatsApp?
WhatsApp is a popular messaging app that allows users to send texts, voice messages, make voice and video calls, and share images, documents, user locations, and other types of media.
It was developed by Brian Acton and Jan Koum in 2009 and was later acquired by Facebook in 2014. WhatsApp operates on a variety of platforms, including Android, iOS, Windows Phone, and web. 
What is WhatsApp Business?
WhatsApp Business is an application developed by WhatsApp Inc. for small to large-sized business owners. It has been designed to simplify the communication between businesses and their customers, providing a variety of additional features not present in the regular WhatsApp application.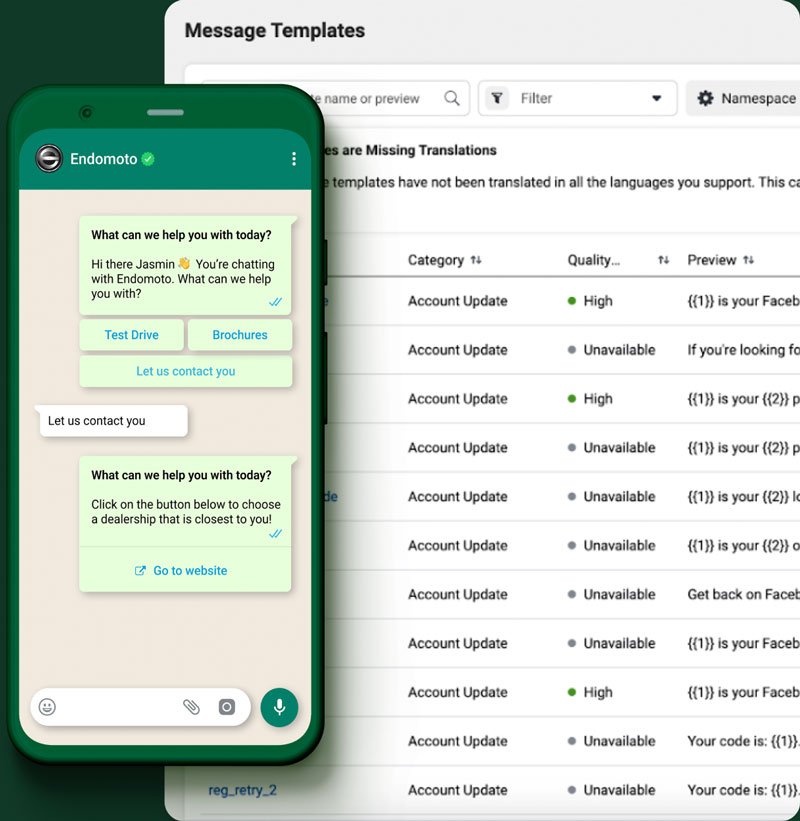 How is WhatsApp Business different from WhatsApp?
WhatsApp Business offers business-specific features, such as:

– Business Profile: WhatsApp Business allows businesses to create a business profile, where they can include important information like a description of the business, email address, physical address, and website.

– Catalog: This feature allows businesses to showcase and share their goods or services directly on their profile, making it easier for customers to browse and choose products.

– Automated Messages: Businesses can set up automated responses to frequently asked questions. This helps manage customer expectations and response times.

– Labels: These help businesses organize chats and categorize customers, making it easier to manage conversations at scale.

– Statistics: WhatsApp Business provides simple metrics like the number of messages read, sent, and delivered, so businesses can analyze and improve their communication.

Learn 5 Ways to Leverage WhatsApp Business for Customer Service
7 Key Reasons to Integrate WhatsApp with Gmail
Integrating WhatsApp with Gmail via a third-party software, like Hiver, can bring significant benefits to both individuals and businesses. Here are seven key reasons for this integration:
Unified Communication:

Allow teams to handle all their communication – email and messaging – from a single platform, providing a more convenient, efficient, and seamless communication experience.



Easier File Sharing:

Easily share documents or media from Gmail to WhatsApp and vice versa. This eliminates the need to download and re-upload files between the two applications, saving time and simplifying collaboration.



Email-to-WhatsApp Notifications:

Teams can receive real-time WhatsApp notifications in their Gmail inbox. This ensures that urgent messages are not missed, even when someone is not actively checking WhatsApp.



Better Customer Service:

For businesses, integrating Gmail with WhatsApp can help improve customer service. Quick responses to queries or complaints can be facilitated through WhatsApp, while formal communications can be handled via email. 



Automated Responses:

Integrating these platforms can allow for setting up automated responses to frequently asked questions. This not only saves time but also ensures consistency and accuracy in responses.



Conversation Histories:

Having a unified platform would allow for a consolidated record of conversations across email and messaging. This can be particularly beneficial for businesses, allowing them to track communication history, and analyze trends. 



Enhanced Collaboration:

Teams can collaborate more efficiently with the integrated system, sharing emails on WhatsApp instantly. 
An Easy Way to Connect WhatsApp with Gmail (Using Hiver)
We now know that connecting WhatsApp with Gmail can streamline customer communication, especially if you often find yourself switching between these two platforms.
Hiver, a Gmail-based customer service platform, can help achieve this integration. It lets you manage and respond to WhatsApp messages directly from your Gmail interface.
This integration allows you to efficiently assign, track, and collaborate on all customer service inquiries that you might receive on Whatsapp, right from Gmail.
Additionally, Hiver's features, like shared inboxes, automated workflows, and analytics provide extensive benefits to the overall integration.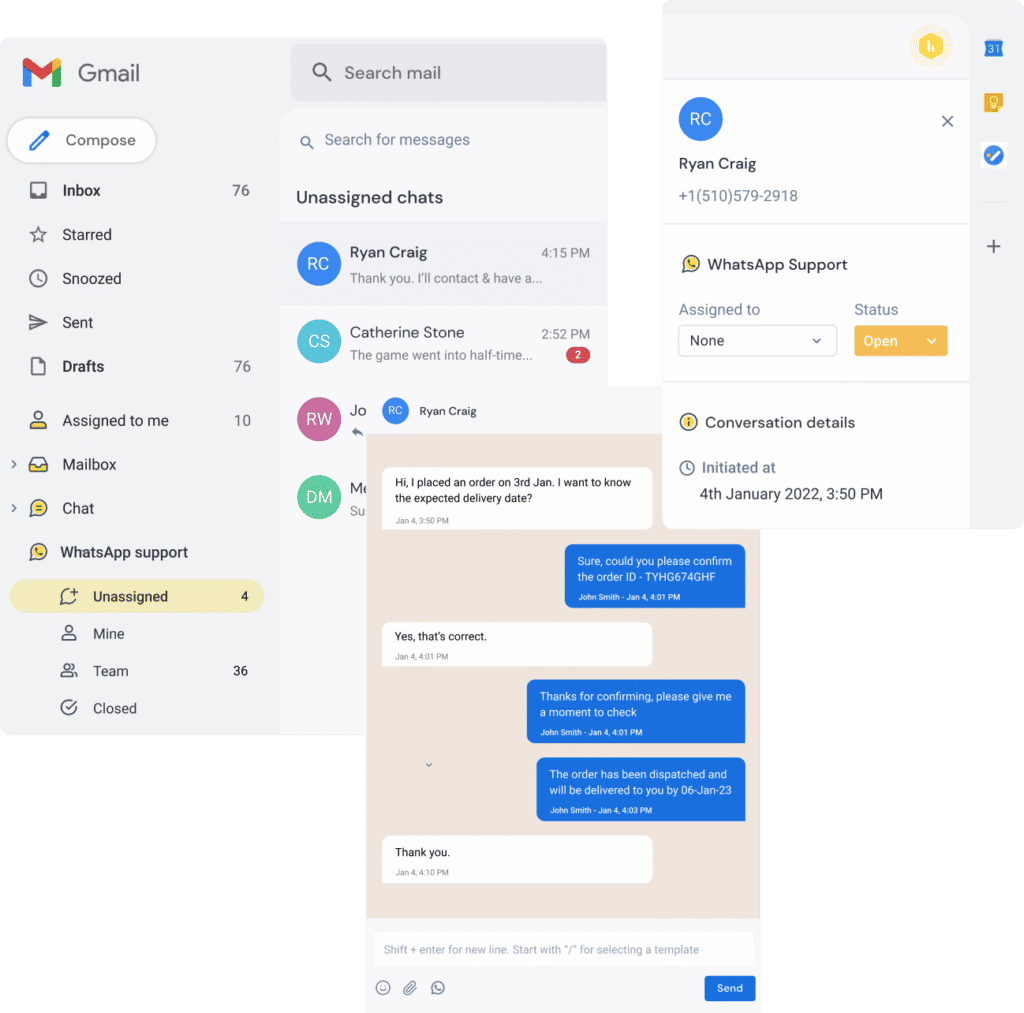 How to Connect WhatsApp + Gmail Using Hiver?
Here's a step-by-step guide on how you can integrate the tools:
Access the Hiver Admin Panel: Start by navigating to the Hiver Admin Panel. Here, you'll find a list of shared inboxes. Select the "Create Shared Inbox" button to begin the process.

Select the WhatsApp Channel: When you're creating your new shared inbox, select 'WhatsApp' as the channel. This will enable the connection between your Gmail account and WhatsApp.

Adhere to Facebook Regulations:

You'll be taken to the 'Getting Started' screen. Please note that Facebook has a list of regulations that must be adhered to in order to integrate with WhatsApp's business platform. Ensure you read and understand

these prerequisites

before moving forward.

Enter General Information: Once you've completed the prerequisites, tap on 'Next' to go to the General Information page. Here, you'll enter your inbox name and the names of the Hiver users (agents) who will be responding to WhatsApp chats.

Connect Your Number:

In the 'Connect your number' step, you'll need to visit your Facebook developer account and retrieve the necessary information. Follow the

guide

to ensure you complete this step correctly.

Provide Webhook Details:

After adding all the details in the previous step, you'll need to copy-paste the webhook URL and token and subscribe to webhook events on the Facebook developer account. This is also explained in detail in the

guide

.

Complete Setup: Confirm that you've completed all the previous steps by ticking the 'I have completed the above steps' option and then click on 'Create Inbox'. Congratulations, your WhatsApp inbox is now ready to use! You can find it in the left panel of your Gmail account, amongst your other Hiver inboxes.

Test the Setup:

Try sending a test WhatsApp chat to your number to see if the system is working correctly. If you encounter any issues with the setup, you can reach out to Hiver support at

[email protected]

.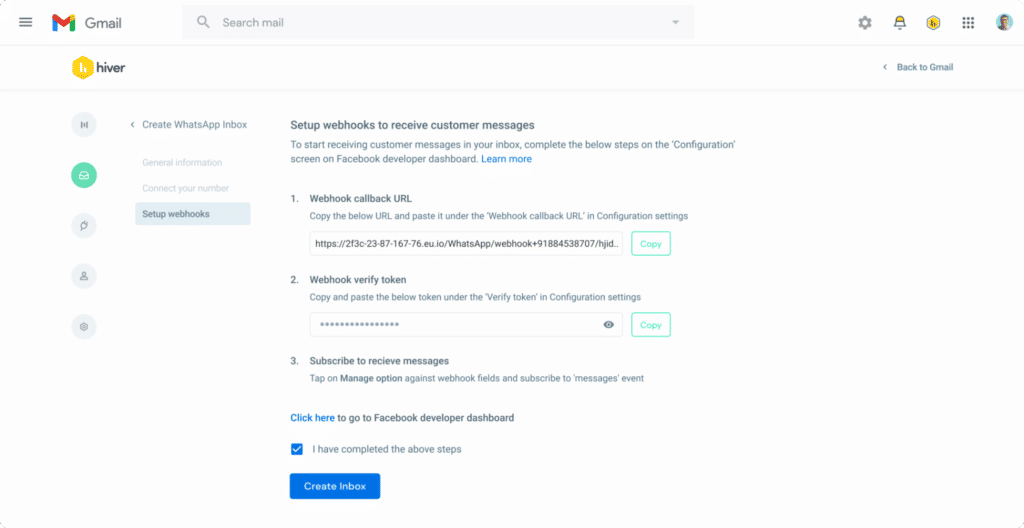 Way Forward
Integrating WhatsApp with Gmail may seem like a technical challenge, but with tools like Hiver, it's more seamless than one might expect.
Hiver provides an intuitive platform that bridges the gap between these two essential communication tools. It's easy to use, affordable, and offers a range of features.
So, if you're a business aiming to streamline customer communication across email and WhatsApp and deliver prompt support, this integration would be highly beneficial.