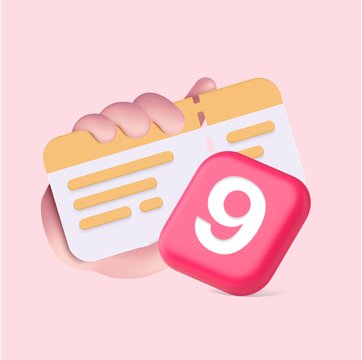 Table of contents
Transform your Gmail into a Multi-Channel Helpdesk
Top 9 Free Helpdesk Ticketing Software of 2023
Sep 06, 2023
|
11 min read
|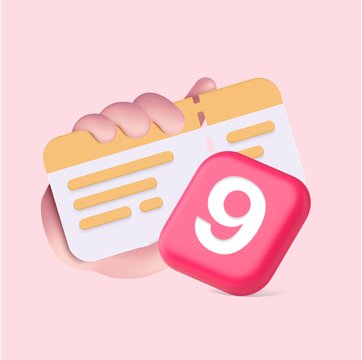 Table of contents
A helpdesk ticketing software is like a digital control center for handling customer inquiries and issues. Think of it as the virtual front desk at a hotel, where people go to ask questions, get help, or lodge complaints. When a customer raises a concern, the software creates a "ticket." This ticket contains all the necessary information about the issue.
What makes this system so powerful is that it keeps everything organized. Whether the support request comes via email, chat, or even a social media message doesn't matter. The ticketing system lines them all up in a neat queue. Support agents can then pick up these tickets, sort them by priority or category, and ensure they're addressed.
So instead of drowning in a sea of emails or chats, businesses can systematically handle customer support. The best part? It ensures that no customer inquiry slips through the cracks.
Table of Contents
Benefits of using a Free version of a Customer Support Software
Utilizing a free helpdesk system has several tangible benefits, especially for small to mid-sized businesses mindful of budget constraints. Here's the deal:
No Initial Cost: Starting with a free helpdesk means you don't need a big budget to begin improving customer service. That's a win right there.
Easy to Test: Not sure which software fits your needs? Free versions allow you to test the waters without financial commitment. If it doesn't work out, you can try another one. No fuss, no muss.
Scalability: Many free helpdesk solutions are offered by providers who also have premium versions. So, as your business grows, you can smoothly upgrade to a more robust system if needed.
Basic Features Included: Even without spending a dime, you often get access to essential features that can significantly enhance customer support. We're talking about ticket management, reporting, and sometimes even automation. Not bad at zero cost.
Community Support: Some free systems, especially open-source ones, have active user communities. That means you can find guides, tips, and fellow users willing to help you out.

Focus Resources Elsewhere: With the budget saved on a helpdesk system, you can channel funds into other vital areas of your business. Whether it's marketing, product development, or employee perks, every little bit helps.
Drawbacks of using a Free version of Customer Support Software
While free customer support software can be a great starting point, it's not without its drawbacks. Here's what you might want to watch out for:
Limited Features: You usually get the basics with a free version. Need more advanced functions like automation, integrations, or in-depth analytics? You might find those features locked behind a paywall.
Scalability Concerns: You can start free, but what if your business grows quickly? Some free versions may not scale well, leaving you scrambling to find a new solution when you hit that growth spurt.
Less Support: Paid products often come with dedicated customer service from the provider. With a free version, you might be left to fend for yourself in community forums or with limited online resources.

Limited Reporting and Analytics: If you want to dive deep into performance metrics and analytics, a free version might fall short. Limited reporting can hinder your ability to make informed decisions.

Integration Challenges: Free versions may lack the ability to integrate with other tools you use, like CRMs, email marketing platforms, or e-commerce systems. This can result in disconnected workflows, making things less efficient.

Lack of Regular Updates: Free software might not receive regular updates, patches, or new feature releases. This could leave you with outdated tools or security vulnerabilities.
Data Restrictions: There might be limitations on how many tickets, users, or the amount of data you can handle. Hit those caps, and you'll need to upgrade or find a new solution.
No Customization: Want to tweak the system to fit your business perfectly? Free systems often lack customization options, such as customizable reports, so you might have to do with a one-size-fits-all approach.

Dependence on Provider's Decisions: If the provider changes their free offering or discontinues it altogether, you could find yourself in a tight spot. You've built your processes around their system, and now it's changing or disappearing.

The bottom line? Free customer support software is a starter kit. It's great for getting off the ground, especially when budgets are tight. But as you grow and need more from your support system, those initial advantages might turn into limitations. It's always worth weighing the pros and cons and considering how a free system fits your long-term plans.
9 Best Free Customer Support Software of 2023
Here are the best 9 free customer support software of 2023 that won't break your bank:
1. Hiver
Hiver is a Gmail-based multi-channel help desk, and startups can avail of its features exclusively under Hiver's Startup Program.
If your startup qualifies, you get 6 months of Hiver's Pro plan at no cost. Post this period, the next 6 months are offered at 50% off, followed by a permanent discount of 15%.
Perks include mentoring, startup advice, and tapping into their network of founders and investors.
Hiver's Pro plan includes all the features of the Starter plan plus the following:
Shared inboxes: Shared inboxes allow you to collaborate with your team on email. This is a great way to keep track of customer inquiries and ensure everyone is on the same page.
Unlimited tags: Tags are a great way to organize your emails. You can use tags to categorize your emails by topic, project, or customer.
Unlimited email templates: Email templates can save you time and effort when sending emails. You can create templates for common email messages, such as welcome emails, order confirmations, and thank you emails.
Live chat: Respond to customer queries in real-time via live chat.
Knowledge base: Create and manage a knowledge base to help customers find answers to their questions.
WhatsApp channel: Connect with customers on WhatsApp.
Contacts: Store and manage customer contact information.
Shared drafts: Collaborate on email drafts with team members.
Email notes: Add notes to emails for future reference.
Collision alerts: Receive notifications when someone else responds to an email you're also working on.
Collaborators: Add collaborators to emails to get their input.
Approvals: Require approvals for emails before they're sent.
Permalinks: Create permanent links to emails for easy reference.
iOS and Android mobile apps: Access Hiver from your mobile devices.
Onboarding assistance: Get help getting started with Hiver.
24/7 chat and email support: Get help from Hiver's support team 24/7.
With the Pro plan under the Startup program, you can have up to 15 users per product during both free and discounted time periods.
2. Freshdesk
Freshdesk, a product of Freshworks Inc., provides businesses with software that facilitates customer support. It turns customer requests through various channels such as email, web, phone, chat, messaging, and social media into tickets, centralizing ticket resolution.
Automation and AI features are integrated within Freshdesk, enabling automated ticket assignment, ticket prioritization, agent assistance, and canned responses, all contributing to an efficient support process.
Collaboration among team members is supported, and various third-party tools can be integrated. Freshdesk also offers predictive support capabilities and field service management. Reporting and analytics functions within the software provide insights necessary for business growth.
Freshdesk's Free Plan Features:
Integrated ticketing across email and social
Ticket Dispatch
Knowledge Base
Ticket Trend Report
Out-of-the-box analytics and reporting
Choose your data center location
Team collaboration
24×7 email support
Limitations of Freshdesk's Free Helpdesk Software :
Limited to 10 agents
No Shared Inboxes
Doesn't offer live chat capabilities
You can only integrate with one FB channel for ticketing. Doesn't allow you to offer support on other socials
Barely any scope for team collaboration
You can't integrate apps on the free version
Support is only limited to email. No phone or chat support
Ability to collect feedback via CSAT survey feature is not available
Limited reporting functionalities.
Does not support SLA violations
Does not support personal canned responses
Growing teams may feel constrained by functionality limits as ticket volumes increase
Learn why Hiver is the best Freshdesk Alternative
3. Zendesk
The Zendesk Support Suite is a SaaS platform designed to facilitate conversations with customers across different platforms including email, chat, voice, and social messaging apps like Facebook, WhatsApp, and Apple Business Chat. All interactions and relevant context are kept in a single location for agents.
The Support Suite is a unified agent workspace that organizes communication across numerous channels. By consolidating all interactions in one place, it assists teams in handling customer support without emphasizing speed or personalization in the experience.
Does Zendesk offer a free help desk ticketing system?
Zendesk doesn't offer a free version of its paid customer support software capabilities. But if you're a startup and if you meet the prerequisites put forth by Zendesk, you can get unlimited access to all of Zendesk's products for free for 6 months. Your startup should:
Not be a previous or an active paid Zendesk customer.
Have fewer than 50 employees
Have raised outside funding (those supported by Angel, Pre-seed, Seed, and Series A rounds)
Zendesk's Free Plan Features:
Allows up to 50 users
Omnichannel capabilities: Can access any combination of Zendesk Support, Sell, Talk, Chat, Guide, and Explore products
Knowledge base and self-service portal
Ticket and incident management
Automated ticket routing
Reporting and analytics
Service-level agreement management
Email, voice, SMS, and live chat support
1000+ apps and integrations
Robust APIs
Limitations of Zendesk's startups program:
The biggest challenge is their expensive pricing post-the 6-month period. So after the 6-month period, if you take up their cheapest paid plan, which starts at $19 per agent per month, you'll be working with limited functionalities.

Here's what to expect from their Support Team plan that starts at $19:

> The bare bones of an email ticketing system that has a cluttered UI and a high learning curve
> Except for taking up tickets on Twitter and Facebook, it doesn't allow you to offer multi-channel support
> Barely offers any functionalities to automate your workflows or collaborate with your team
> Offers very limited reporting capabilities
> It doesn't offer features related to SLA violations
Here's how Hiver outperforms Zendesk on cost and capabilities
4. HubSpot
HubSpot Service Hub, a cloud-powered customer service platform, streamlines the handling of customer inquiries and enhances client interaction for businesses, regardless of size. The platform offers help desk tools such as live chat, direct customer communication, conversational bots, pre-written responses, and additional means to engage with customers.
Hubspot Service Hub's Free Plan Features:
Ticketing
Team email
Email templates
Reporting dashboards
Meeting scheduling
Email Scheduling
Shared Inbox
LLimitations of Hubspot Service Hub's Free Email Ticketing Software :
Only 1 shared inbox
Has little to no team collaboration features
Carries barely any automation capabilities
No SLA violation features
Very limited reporting capabilities
You can only create 5 email templates
You don't get any options to deliver multi-channel support except via Facebook messenger
No tech support. You can only access it via their community
5. LiveAgent
LiveAgent is a cloud-based Help Desk solution designed for customer service agents, especially those who work in the IT help desk. With a focus on affordability, it offers 175+ features, allowing the linking of various service channels for a cohesive customer experience for the end users. The platform's 200+ integrations ensure that all necessary customer service tools are readily accessible. Whether handling simple or complex issues, agents can quickly find solutions. LiveAgent's scalability makes it suitable for both small and large customer support teams.
LiveAgent's Free Plan Features:
Email ticketing
No limit on users
Live Chat
Knowledge Base
Online community forum
Private notes
Set Business Hours
Limitations of LiveAgent's Free Email Ticketing Solution :
Ticket history older than 7 days isn't available. This can get complicated when your customer's query takes longer than a week to resolve
Only offers 1 shared mailbox. If you want more, you'll have to purchase them from a mail provider and then connect those to your LiveAgent account
No reporting capabilities
No CSAT survey feature
No integrations
No voice calling capabilities
No guaranteed 24×7 customer support
No automations
No SLA violation features
No canned responses
No social accounts integration
Will carry LiveAgent branding
6. Spiceworks
Spiceworks offers a free on-premise helpdesk supporting unlimited agents and tickets. It's an IT network management solution that doubles as a help desk support ticketing system. It's tailored for SMBs, startups, and IT service providers, offering a comprehensive array of IT support tools at no cost. Acting as a customer service platform, Spiceworks aids individual agents and the entire support team in managing andresolving service requests. Its goal is to enhance your organization's workflow, making it more efficient without compromising on the quality of customer support service.
Spiceworks's Free Plan Features:
IT Ticketing
Monitoring
Inventory Summary
Helpdesk and ticketing dashboard
Limitations of Spiceworks's Free Helpdesk Software :
Offers bare minimum features of a help desk software, making it more appropriate for smaller businesses or those with more modest IT support needs.
Support can be accessed only via email. You can access Spiceworks University for free tutorials and FAQs
Cluttered UI and clunky-looking software crammed with ads. You can remove these by paying $45 a month.
7. Zoho Desk
Zoho Desk is a cloud-based help desk platform aimed at serving businesses across different sizes in the realm of customer service. Some of its central elements encompass handling customer support tickets, providing a customer support portal, managing contracts, and generating reports. It's designed to gather interactions from diverse channels like email, phone, chat, social media, self-service portals, forums, and forms, consolidating them into one accessible location.
Zoho Desk's Free Plan Features:
Completely Free upto 3 agents
Email Ticketing
Customer Management
Private Knowledge Base
Mobile Apps
24*5 Email Support
Help Center
Predefined SLAs
Macros
Limitations of Zoho Desk's Free Helpdesk Software :
Can't scale if you exceed the 3-agent license
Only 1 shared mailbox
Only 2 Macros to set up triggers or automations
Weak team collaboration capabilities
No SLA violation feature
No Integrations
No CSAT survey feature
Quality of customer service needs improvement
Here's how Hiver compares against Zoho on pricing
8. JIRA Service Management
Jira Service Management, previously known as Jira Service Desk, is an IT service management tool that utilizes the well-established Jira platform.
Jira Service Management helps your team start with ITSM, allows you to scale, and continuously adjusts to your team's unique needs. It can be customized for individual teams but standardized for global organizations, maintaining flexibility while supporting cross-team collaboration.
The open, collaborative platform enables more effective organizational cooperation, providing visibility into others' work and ensuring that IT support and operation teams have rich contextual information for rapid responses.
Connecting Development and Operations fosters greater customer impact, accelerates critical work, eliminates toil, and ensures smooth deployment changes, all supported by a complete audit trail for every change.
Jira Service Management's Free Plan Features:
Free for up to 3 agents
Email ticketing
Embedded Jira widget anywhere on your website
Knowledge base
Automations
SLA
Incident management
Limitations of Jira Service Management's Free Email Ticketing Software :
Can't scale if you exceed the 3-agent license
No customer support. You'll have to rely on the Atlassian community.
Storage restricted to 2 GB
High learning curve. May need vendor expertise to build.
Cluttered UI. Has too many functionalities that you could get lost in.
Easily track, prioritize, and resolve your service tickets inside Gmail
9. SolarWinds Service Desk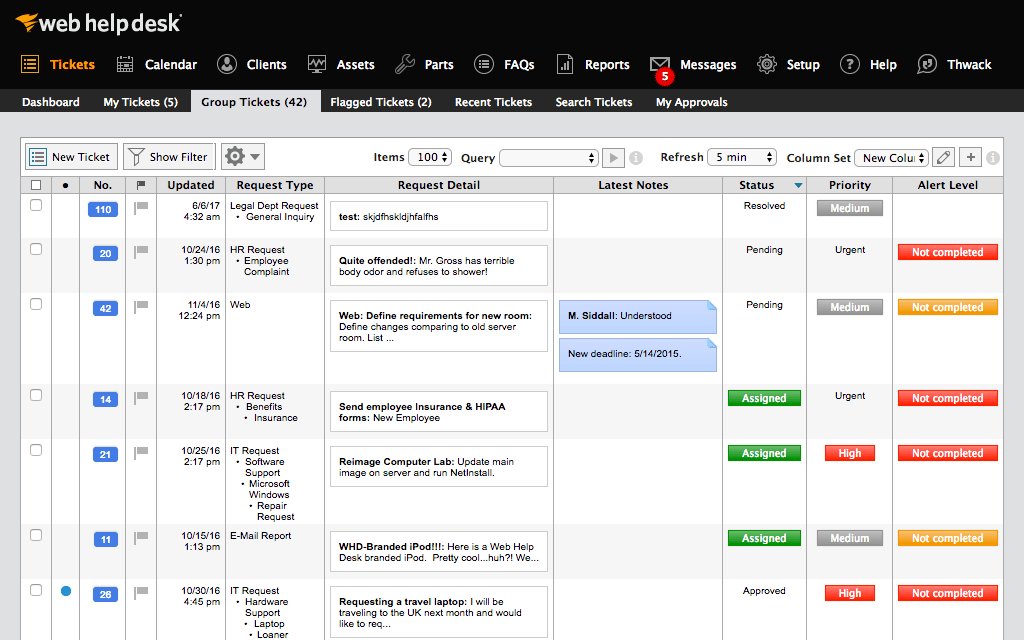 SolarWinds Web Help Desk, previously recognized as Samanage, functions as a tool for modern organizations around the globe to enhance the service experience for their employees. This web-based IT service management software aims to increase efficiency and provide insight into the services requested and executed throughout an organization.
Doing so simplifies the continuous enhancement of processes and boosts overall productivity. With exceptional adaptability and scalability, SolarWinds Web Help Desk empowers organizations to deliver services promptly and uniformly, meeting the requirements of employees and aiding in their work efficiency.
SolarWinds Web Help Desk's Free Plan Features:
Ticket management
Asset management
Track software and hardware assets
SLA management
Performance reporting
Knowledge base
Limitations of SolarWinds's Free Web Help Desk plan:
No team collaboration capabilities
Not mobile friendly
No agent collision detection
Old-school UI
Doesn't offer templates for multiple use cases like Jira
Fixing agent shift hours. Tickets might be sent to reps who are absent for the day instead of being automatically allotted to the ones who are available. This may cause unnecessary SLA breaches.
How to select the right helpdesk ticketing software?
Free customer support software is a bit like a starter kit. It's great for getting off the ground, especially when budgets are tight. But as you grow and need more from your support system, those initial advantages might turn into limitations. It's always worth weighing the pros and cons and considering how a free system fits your long-term plans.
10 things to consider before buying a customer support software