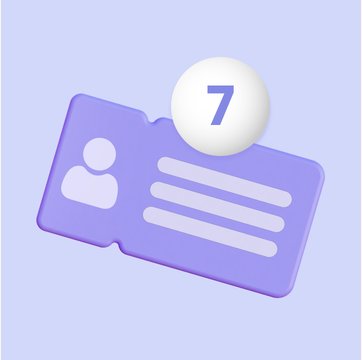 Table of contents
Cut through the clutter. Simplify internal support.
Top 7 Internal Ticketing Systems of 2023
Sep 06, 2023
|
11 min read
|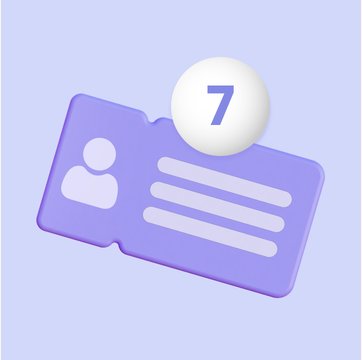 Table of contents
Imagine you're an HR manager in a growing company with several departments. Employee inquiries about benefits, onboarding new hires, policy clarifications, and more are coming in from all directions, landing in your email inbox with no rhyme or reason.
Emails are getting missed, responses are delayed, and frustration is mounting on all sides.
This is where introducing an internal ticketing system changes the entire landscape.
Think of it as your inbox's personal traffic cop, directing each request to where it needs to go and ensuring nothing gets lost.
Without an internal ticketing system, things can spiral out of control quickly. Requests get buried, priorities get mixed up, and, before you know it, frustration and delays become the norm. It's not just inconvenient; it's bad for business.
The best internal ticketing systems are not just about handling requests. They're about translating the chaos of daily demands into a symphony of well-coordinated actions. Requests become tickets that are, in turn, categorized and prioritized automatically. That urgent policy clarification reaches the top of the queue, the training session gets scheduled seamlessly, and the new hire's paperwork is processed without a hitch.
Table of Contents
What's the difference between internal and external ticketing software?
An Internal Ticketing System is designed primarily to serve the needs of employees within an organization. Whether it's handling IT issues, HR queries, or inter-departmental communication, it's all about smoothing internal workflows.
On the other hand, an External Ticketing System is all about improving customer experience. It's a gateway for customers to seek assistance, ask questions, or share feedback about products or services. It's something that helps customer support teams be at the frontline of resolving customer emails, customer issues, and customer requests.
Though they may seem similar at a glance, delving into their features reveals a stark contrast in their design, purpose, and operation. The following table illustrates these differences, providing a clear insight into what sets these two systems apart:
Feature
Internal Ticketing System
External Ticketing System
Audience
Employees within the organization
Customers or external users
Primary Purpose
Address internal queries/issues
Handle customer inquiries/complaints
Types of Queries
IT support, queries for HR and Finance. Inter-departmental
communication.
Product support, sales inquiries, customer feedback
Accessibility
Restricted to the organization's
employees or stakeholders
Accessible to all customers or the general public

Escalation Procedures
Often related to internal hierarchy,
departmental protocols
Based on customer service levels, customer satisfaction, and customer feedback
Knowledge Base Requirements
Internal knowledge base Specific to organizational processes
Customer-focused, product/service information
User Training and Onboarding

Training aligned with internal staff needs

Training focused on customer
interaction, brand alignment

Multi-Language Support

May not be required, depending on organization

Often necessary for global customer base

While their core function of handling inquiries and support requests might be similar, the nuanced differences highlighted in the table reveal their tailored approaches.
Understanding the differences between these two types of ticketing software is essential for any organization seeking to optimize its internal workflows or enhance its customer support experience.
What features should you look for in an Internal Ticketing System?
Finding the right internal ticketing system is about understanding your organization's unique needs and matching those with the right features. Here's a comprehensive look at the features you should consider in an internal ticketing solution:
Scalability: As your business grows, your support system needs to grow with you. Ensure that the software can handle an increase in volume of queries without compromising performance.
Automation: Automating repetitive tasks can save time and reduce errors. Look for features that enable automatic ticket routing, responses, and escalation or use bots to introduce efficiencies in your support process.
Service Level Agreements (SLAs):SLAs define the level of service an employee or a vendor can expect. This usually includes response and resolution time, which are vital in setting expectations and ensuring consistent service delivery.
Reporting and Analytics: Data-driven decisions are crucial. Opt for a system that provides detailed reports and analytics on performance, employee or vendor satisfaction, and other key metrics.
Security and Compliance: Protecting sensitive data is a must. Ensure the internal ticketing tool complies with legal and industry standards and offers robust security features.
Knowledge Base: A self-service option empowers users to find solutions independently. A well-organized knowledge base can reduce ticket volumes and improve user satisfaction.
Integration: Your internal ticketing solution doesn't work in isolation. It should integrate seamlessly with other tools like QuickBooks, Slack, Jira, and project management systems to create a cohesive workflow.
Support and Training: Finally, ensure ample support and training is available from the software provider. Prompt availability of empathetic and proactive support agents, in turn, help you deliver delightful support to your customers.
7 Best Internal Ticketing Systems of 2023
These seven email ticketing software offer a range of features, customizations, and integrations to suit different organizational structures and demands.
1. Hiver
Hiver is a Gmail-based, multi-channel internal ticketing system. Because of its familiar interface, it's really easy to use.

This means you'll access a full-fledged internal ticketing solution that allows you to
Offer multi-channel support via email, live chat, knowledge base, voice, and WhatsApp
Effectively manage your incoming queries
Easily collaborate with your team
Optimize your operations with automation
Access in-depth analytics on your team's workload and performance
– without leaving Gmail.
Key Features
Email support: Efficiently manage shared inboxes like support@ and info@, assign ownership to emails, and have complete visibility over who is working on what email. Track the resolution status of every query – 'open', 'pending', and 'closed' – anytime, anywhere.
Filter emails by Tags for faster access. Segment employee or vendor queries based on type – product bugs, payment issues, refunds, exchanges – or based on urgency – urgent, not-so-urgent, and so on.
Knowledge Base: Empower your employees or vendors to self-serve and reduce repetitive queries. Easily build, host, and monitor a centralized library of help articles – answers to frequently asked questions, instructions, and guides – that can be referred to anytime and from anywhere.
Live Chat: Connect with your employees and vendors and provide real-time personalized resolutions without leaving Gmail.
Collaborate Effectively: Effectively use collaboration tools to loop in team members with @mentions, avoid duplication of responses with Collision Alerts, and craft helpful responses in real-time together using Shared Drafts.
Set up SLAs: Prioritize conversations based on urgency and importance and ensure your team's accountability with timely resolutions.
Automations: You can automate email management by enabling rule-based assignments. Assign tags to all customer conversations based on certain conditions or route them to specific people based on their skill set. For instance, all emails with the word 'Reimbursement' in the subject line can be tagged as 'Priority' and be automatically sent to one of your team members in the Finance department.
Reporting and Analytics: Measure user and workload performance to gain insights and identify improvement areas.
Integration: Integrate with popular apps like Asana, JIRA, Salesforce, Slack, and Zapier to enhance productivity.
Unlimited email templates: Email templates can save you time and effort when sending emails. You can create canned responses for common queries.
24×7 live support: Get priority assistance from Hiver's dedicated, empathetic, and a proactive support team.
2. Zoho Desk
Zoho Desk functions as a cloud-based internal ticketing help desk solution, streamlining internal email ticketing for businesses of all sizes. It boasts features such as ticket management, contact organization, and analytics.
Utilizing Zoho, you can establish workflows and automate repetitive tasks like ticket assignment, escalation, and notification triggers. Its reporting and analytics capabilities assist in tracking support team performance, gauging employee or vendor satisfaction, and recognizing areas for improvement.
You can provide multi-channel support – including email, phone, chat, and social media – through Zoho Desk. Additionally, it offers a self-service portal for employees or vendors to independently find answers to their questions.
Zoho subscription pricing plans:
Zoho pricing plans are typically tiered, with different features and functionality available at each level.
Free (for up to 3 agents)
Express plan at $7 per user per month (for up to 5 agents)
Standard plan at $14 per user per month
Professional plan at $23 per user per month
Enterprise plan at $40 per user per month
Here's why Zoho's pricing doesn't get you the most value for your money
Key Features:
Features vary depending on the plan type you choose. Their cheapest plan at $14 includes:
Email ticketing
Help center
Social media integrations
Response snippets
Basic reporting
Limitations:
No live chat functionality
No voice channel
High learning curve
Lack of integrations
Limited SLA violation alert capabilities
Quality of support delivered by their team needs improvement
3. Zendesk
Zendesk's features are highly valuable for internal use cases within your B2B SaaS company. Its centralized communication hub ensures that internal requests, whether related to IT support, HR inquiries, or facilities management, don't get lost in the shuffle of emails or chat apps.

Zendesk's issue-tracking system enables teams to create, manage, and resolve internal tickets with ease, providing transparency and accountability throughout the process. Automation and workflows make sure tickets are routed to the right teams swiftly, reducing response times.

The knowledge base empowers employees to find answers independently, cutting down on repetitive inquiries. Analytics and reporting tools offer insights into internal support processes, helping identify areas for improvement.
It's worth noting that Zendesk comes with a higher cost and a more intricate setup process compared to other software within its category.
Zendesk subscription pricing plans:
Suite Team at $55 per user per month
Suite Growth at $89 per user per month
Suite Professional at $115 per user per month
Suite Enterprise – Custom pricing
Key Features of the Suite Team Plan:
Email ticketing
Live chat
Help centre
Basic reporting
Limitations:
No Satisfaction survey
No private notes for internal collaboration (In Zendesk, these are called side conversations)
No SLA,
No workflow automation
Clunky UI
High learning curve
Long setup time. May need third-party assistance to help you set it up
You'll have to pay extra for add-ons and integration
Personalized support comes at a premium. You'll fall into a rabbit hole of help center articles to fix an issue
Zendesk costs 2x more than Hiver
4. HappyFox
HappyFox helpdesk presents a variety of features, including live chat, a self-service knowledge base, a ticketing system, and more. HappyFox's internal ticketing system can help you streamline and centralize internal processes, allowing internal teams to manage their inquiries seamlessly and enhance their efficiency, transparency, and overall internal ticketing across the organization.
HappyFox subscription pricing plans:

Mighty: $26 per user per month
Fantastic: $39 per user per month
Enterprise: $52 per user per month
Enterprise plus: $64 per user per month
Key Features of the Mighty Plan:
Ticket management
Knowledge base
Basic reporting
Automation
Integrations
Limitations:
Limited automation
Limited reporting
Limited 12/5 email support and 9/5 live chat support
Limited integrations
Noticeable learning curve
UX needs improvement
5. Help Scout
Help Scout can help internal teams aiming to provide email and chat assistance to their employees and vendors through a centralized ticketing platform.
It arrives with extensive features, encompassing functionalities like ticket routing and prioritization, task automation, agent performance evaluations, collision detection, response templates, and more. Furthermore, Help Scout offers the flexibility to tailor your helpdesk experience, focusing solely on the features essential for your team's requirements.
Help Scout subscription pricing plans:
Standard: $20 per user per month
Plus: $40 per user per month
Pro: $65 per user per month
Key Features of Help Scout's Standard Plan:
Email
Live chat
Knowledge base
CSAT
Integrations
Limitations:
Takes time to get used to the interface
Agents are restricted to responding to tickets solely through the main group email addresses, such as [email protected] or [email protected]. This approach to employee or vendor communication is somewhat superficial, as it hampers the ability to reply to individual work emails.
Doesn't allow teams to create SLAs directly
Offers 24*6 support. Limited support channels
A tad expensive. Can create only 2 shared inboxes in the basic plan
No reporting in the standard plan
Extensive email management features, but internal and external conversations might overlap
Break free from the limitations of Help Scout
6. Front
Front operates as a multi-channel internal ticketing system with an interface reminiscent of well-known email clients.
Upon the arrival of a new employee or a vendor inquiry – whether via email, social media, or live chat – it is directed to a central inbox. Within this inbox, queries can be assigned to agents, and their status can be tracked in real time.
Front facilitates internal collaboration. You can write Internal notes and share drafts with colleagues or supervisors when responding to employees or vendors. Additionally, Front offers integration capabilities with various apps, including Salesforce, Pipedrive, Jira, Asana, Github, and Trello.
Front subscription pricing plans:
Starter: $19 per user per month
Growth: $59 per user per month
Scale: $99 per user per month
Premier: $229 per user per month
Key Features of Front's Starter Plan:
Email ticketing
WhatsApp + SMS
Social channels
Live chat
CRM integration can help Sales and Marketing teams
Limitations:
The interface is intricate and demands thorough training for initial familiarity
No SLA features in the Starter plan
Barely any automation capabilities
No knowledge base
No reporting and analytics
Unfortunately, round-the-clock live support is not available, and the support channels are limited
Although it provides comprehensive reports, comprehending them can be challenging
Not HIPAA enabled
Learn how Hiver is a far superior alternative to Front
7. Jitbit
Jitbit Help Desk serves as a support internal ticketing system application encompassing all the fundamental features one would anticipate from such software: ticket routing, ticket filters, categorization, a knowledge base, canned replies, auto-responses, file attachments, asset tracking, and reporting. Moreover, Jitbit boasts multilingual support and provides native Android and iPhone apps tailored for smartphones and tablets.
The offering from the Jitbit Help Desk extends to automation rules, allowing you to establish custom actions triggered by specific events.
Jitbit subscription pricing plans:
Freelancer: $29 per user per month
Startup: $69 per user per month
Company: $129 per user per month
Enterprise: $249 per user per month
Key Features:
Email ticketing
Reporting
Automation
Knowledge Base
Integration
Limitations:
Specific to IT
Their starter plan is expensive, given that it's limited to only 1 agent. There's no value for money observed when compared to a solution like Hiver
Can be slow and glitchy
Do you need an internal ticketing system for Finance?
A finance ticketing solution serves as the central control room – it organizes, tracks, and manages everything from budget planning to financial approvals within an internal ticketing system.
Imagine a situation where procurement needs swift approval, but without a clear system, the request gets buried in emails. Delays lead to missed opportunities or even strained supplier relationships.
With an internal ticketing tool for finance, you can prioritize each request efficiently. It accelerates financial decisions and ensures accuracy, compliance, and a real-time overview of the company's financial status.
Do you need an internal ticketing software for People Operations?
Potential hires primarily interact with your company through the human resources team. Without an HR-specific internal help desk ticketing system, this interaction can become a chaotic and frustrating experience.
Consider a talented candidate whose application gets lost among hundreds of emails. Or an existing employee whose urgent query about benefits goes unanswered.
An HR-based internal ticketing solution centralizes and simplifies these processes, offering a streamlined experience from recruitment to retirement. It ensures that each individual feels valued and attended to, strengthening the relationship between the company and its most vital asset: its people.
Get Hiver for People Operations
Do you need an internal ticketing solution for your IT team?
Technology is the backbone of modern business, but it's not without its challenges. An internal IT ticketing system manages these challenges efficiently.
Let's say there's a critical software bug that disrupts your product team's work. Now, the product team would have to report the issue, but without a centralized system, it becomes difficult to track this issue. It's difficult to determine who is working on it, the estimated resolution time, and gain insight on other key parameters.
An ITSM service desk acts as a coordination hub, assigning the right team to the right problem at the right time. It minimizes downtime and maximizes productivity, turning potential technology disasters into manageable incidents.
It ensures that tech disruptions are handled on time, ensuring teams across the organization aren't impacted drastically.
How to select the Best Internal Ticketing System?
It's evident that finding the perfect fit requires a balance between functionality, scalability, and user-friendliness. Whether we're aiming to enhance collaboration, improve response times, or simply gain better insights into our support metrics, the right choice lies within these options.
Remember, aligning our selection with specific internal support requirements is key. Each of these systems has the potential to be that efficient engine driving our support excellence forward. So, armed with the knowledge of their strengths and nuances, we can confidently make an informed decision that harmonizes with our organizational goals.
10 things to consider before buying a customer support software