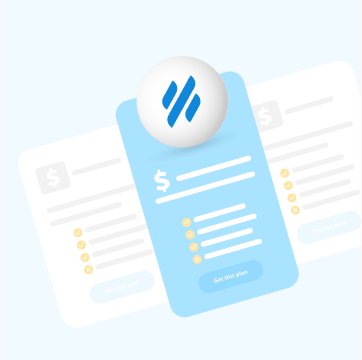 Table of contents
10,000+ teams use Hiver to delight customers!
Help Scout Pricing: Does it offer value for money?
Jul 12, 2023
|
7 min read
|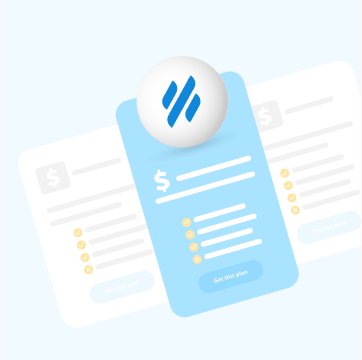 Table of contents
Are you tired of sifting through countless pricing pages trying to figure out which helpdesk tool fits your budget?
In this article, we'll break down the Help Scout pricing plans and its features to help you make an informed decision that aligns with your needs and budget. We'll also compare it with Hiver – a popular helpdesk platform.
Critical Helpdesk Features
Helpdesk Tool
Small Teams (10 users)
Large Teams (50 users)

Multi-channel customer support 
Automations
Analytics and reporting
SLAs
Integrations
CSAT 

Help Scout
$4800/year
$39000/year
Hiver
$4680/year
$35400/year
Annual Savings
$120/year
$3600/year
Key Takeaways:
You end up paying 29% less in Hiver for more features.
You get access to multi-channel support at 29% lesser cost in Hiver.
You'll pay 40% lesser in Hiver to access unlimited shared inboxes.
Table of Contents
Help Scout
Help Scout is a customer support platform that facilitates seamless communication between companies and customers through multiple channels – email, live chat, and a knowledge base. One of its standout features is Beacon, an interactive platform that allows customers to easily find what they're looking for by chatting with a live agent, accessing FAQs, or submitting an email inquiry.
Help Scout offers integration with over 90 third-party tools like Salesforce, Jira, and Zapier. Additionally, Help Scout offers weekly product classes and 24/6 customer support, ensuring that its users have the necessary resources and assistance to provide effective customer support.
Free Trial: 15 days
Top 10 Help Scout Alternatives
Help Scout Pricing Plans
Help Scout offers three different pricing plans.
1. Standard Plan
Priced at $20 per user per month, billed annually.
The Standard Plan includes:
– 2 Mailboxes
– 1 Docs site
– Email and Live Chat
– In-app messaging (free up to 2000 unique viewers)
– Beacon help widget
– API and 50+ integrations
– Automated Workflows
2. Plus Plan
Priced at $40 per user per month, billed annually.
The Plus Plan includes:
– All Standard Features
– 5 Mailboxes
– 2 Docs sites
– Messenger from Facebook
– Advanced API access
– Custom Fields
– Salesforce, Jira, HubSpot apps
3. Pro Plan
Priced at $65 per user per month, billed annually.
The Pro Plan includes:
– All Plus Features
– 25 Mailboxes
– 10 Docs sites
– Enterprise Security
– 50 free light users
– Concierge onboarding service
– Dedicated account manager
Hiver
Hiver is a Gmail-based helpdesk platform, built for various teams such as customer support, finance, HR, and IT. Its intuitive user interface fits neatly within Gmail, making it easy for teams to adopt and get started without extensive training.
Hiver also offers a rich set of features (email management, multi-channel support, reporting and analytics, automation, and more) that teams find incredibly useful. Besides, it provides 24×7 customer service. Hiver offers seamless integration with a variety of tools, such as Aircall, Asana, Jira, Okta, Salesforce, Slack, and Zapier, allowing users to perform a range of tasks right from their Gmail inbox without the need to switch tabs or applications.
Free Trial: 7 days
Hiver Pricing Plans
Hiver offers three different pricing options.
1. Lite Plan
Priced at $15 per user per month, billed annually.
The Lite Plan includes:
– 2 Shared Email Inboxes
– Unlimited Tags
– Unlimited Email Templates
– Live chat, Knowledge base, Whatsapp
– 24×7 Chat and Email support
– Collision Alerts
– Free Onboarding assistance
2. Pro Plan
Priced at $39 per user per month, billed annually.
The Pro Plan includes:
– All Lite Plan features
– Unlimited shared inboxes
– Unlimited automations
– Voice Channel
– SLA violations and business hours
– CSAT and Analytics
– Integrations with Asana, Jira, Salesforce, Slack, Zapier, Quickbooks
– Harvey – The AI Support Bot
3. Elite Plan
Priced at $59 per user per month, billed annually.
The Elite Plan includes:
– All Pro Plan features
– Unlimited shared inboxes
– Round-robin assignment
– Skill-based auto-assignment
– Call-back support
– Custom Reports
– Dedicated Success Manager
– Additional integration: Okta
Whose Pricing Plan is Better? Hiver or Help Scout?
The good news is that Hiver and Help Scout are upfront and transparent about their pricing, without any hidden expenses.
However, in terms of value for money, Hiver appears to have an advantage over Help Scout. Although both offer free trials, Help Scout is slightly more expensive. Further comparisons of their pricing reveal why Hiver is the better choice for businesses.
1. Entry-level Pricing
Hiver offers extensive features even at its basic $15 Lite plan. But when you choose Help Scout, you end up paying 29% more than Hiver, for lesser features.
Moreover, with Help Scout's $65 Pro plan, you have to fulfil the requirement of a minimum of 10 users. With Hiver, there is no minimum user requirement on its $39 Pro and $59 Elite plans.
Also, Hiver offers knowledge base, whatsapp, and live chat – three very critical support channels, in its Lite plan. But Help Scout's equivalent plan only offers live chat support.
In Hiver, you get access to multi-channel support at 29% lesser cost than Help Scout.
"Hiver integrates with Gmail right in your inbox so you don't have to have multiple windows and apps open at the same time. It's all in one-place and it's affordable!" – Bryn S.
2. Shared Mailboxes
Help Scout offers 2, 5, and 25 mailboxes in its Standard, Plus, and Pro plans respectively. If you need any additional mailbox, you have to incur an extra cost of $10 per month. On the other hand, when you choose Hiver's Lite plan, you get 2 shared email inboxes. Whereas the Pro and Elite plans allow users to setup unlimited number of mailboxes. That means, you pay almost 40% lesser in Hiver and get access to unlimited shared inboxes.
3. Reporting
Help Scout's mid-tier (Plus) plan provides custom reports and access to unlimited reporting history. However, the insights derived from them can be quite limited.
"The reporting is limited for what our needs as a growing company are. Trying to get the reports emailed and importing information to other services can be a challenge. We have had to use several means of documenting and collecting data for our customers based on what they want to hear about and see the data for. As we have continued to grow, our company has had to consider other alternatives because of this issue." – Jess S.
In contrast, Hiver's equivalent plan is not only less expensive but also includes powerful reporting and analytics features. Teams can create different types of reports, such as User Reports, Tag Reports, and CSAT reports. The plan also includes a reporting window of up to 6 months.
4. SLA Management
Help Scout does not provide a native SLA feature in any of its pricing plans, and the only way to incorporate SLAs is by using a third-party app called Super SLA. This absence of an integrated SLA function can lead to instances of delayed resolutions and multiple back and forth conversations internally.
Whereas in Hiver, you get the "SLA Violations & Business Hours" feature in its Pro plan, which helps you configure and manage SLAs easily. And in its advanced Elite plan, you get SLA reminders and uptime SLA – these ensure that you never miss out on a customer conversation.
"With Hiver, I have much better visibility into where an issue is on the resolution path. And we've stopped missing emails. It is essentially like having an additional person on my team." – Nathan Strang, Ocean Freight Operations Manager, Flexport
5. Onboarding Assistance
Hiver provides free onboarding assistance across all its pricing plans, while with Help Scout, you get onboarding assistance only with the Pro plan.
6. Customer Support
In terms of offering customer support, Help Scout offers 24/6 support, whereas Hiver offers 24/7 chat and email support across all its pricing plans. Hiver also offers a phone call-back option for its Elite plans; this feature is not available on Help Scout.
"For me what stood out with Hiver was the 24-hour customer support. We never have to worry about getting an answer whenever we have a question for their support team. Hiver's made my job easier, which is great!" – Dakotah Shore, IT Manager, WS Display
7. Ease of Use
In the end, it all comes down to ease of use – how comfortable teams find it to use a tool. Hiver's users love how easy it is to navigate the platform. There's no hassle of learning additional software.
But if you choose Help Scout, teams will have to go through hours and weeks of training to understand its interface.
"Since we have been using Hiver, we have significantly sped up the response time for email and tickets both internally and externally. Hiver simplifies everything for our teams and allows us to manage a more organized environment for handling email requests from employees and customers without massively forwarding messages for assignments; it has been a great success, especially for our support." – Juan B.
Final Word
If you're looking for an affordable Gmail-based customer support solution, Hiver definitely fits the bill better than Help Scout. While Help Scout does help support teams manage queries better, Hiver does it in a more seamless and efficient manner.