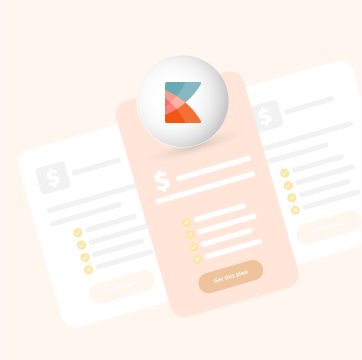 Table of contents
10,000+ teams use Hiver to delight customers!
Kayako Pricing: Is it Cost-Effective?
Jul 12, 2023
|
5 min read
|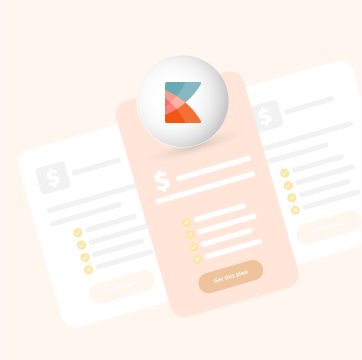 Table of contents
Let's face it, choosing the right helpdesk can be overwhelming. Especially when most tools under this category offer similar features.
In this article, we'll break down the Kayako pricing and its features to help you make an informed decision. We'll also compare it with Hiver – a popular helpdesk platform.
Table of Contents
Kayako
If you're looking for a ticketing system that offers a centralized approach to managing customer interactions, Kayako is a good platform to consider. It offers a single-view journey to track all customer engagement. This means that your agents will have valuable context they need to support customers across communication channels like email and live chat.
One standout feature of Kayako is its "Collaborators," which allows you to bring in outside experts to resolve complicated customer issues. Additionally, support teams can move tickets between departments when input is needed from other functions.
Free Trial: 14 days
Kayako Pricing Plans
You will find two pricing plans for Kayako. However, their pricing details are no longer available on the website. You need to request a demo with their sales team to learn more about the pricing.
1. Kayako Cloud
This plan is for large teams and businesses.
Some key offerings in this plan include:
– Live chat, Facebook, Twitter and email
– SingleView™
– 700+ Zapier integrations
– Advanced workflow customization
– Internal help center and knowledge base, etc
– More
2. Classic on-Prem
This is an on-premise plan which means that the software is installed and run on computers or servers located on the premises of an organization. It is meant for small and growing teams. (Kayako + Engine Yard is a preferred on-prem partner).
Some key offerings in this plan include:
– Live chat and email
– Help center & Support portal
– Customizable PHP source code
– VOIP Phone / Click to call
– Advanced Reporting with Kayako Query Language (KQL)
– More
Hiver
Hiver is a popular multi-channel helpdesk for teams that use Google Workspace. The platform allows businesses to manage all their support communication and workflows from their existing Gmail accounts. One of the standout benefits of Hiver is its easy-to-use interface. Because it sits on top of Gmail, there's no need to learn a new software or dashboard.
Hiver also offers a range of features to help businesses manage their operations more efficiently. These features include email management, multi-channel capabilities, automations, and analytics and reporting.
Free Trial: 7 days
Hiver Pricing Plans
Hiver offers affordable pricing plans that cater to businesses of all sizes. Your team gets access to extensive helpdesk features even in the basic $15 plan.
1. Lite Plan
Priced at $15 per user per month, billed annually.
The Lite Plan includes:
– 2 Shared Email Inboxes
– Unlimited Tags
– Unlimited Email Templates
– Live chat, Knowledge base, Whatsapp
– 24×7 Chat and Email support
– Collision Alerts
– Free Onboarding assistance
2. Pro Plan
Priced at $39 per user per month, billed annually.
The Pro Plan includes:
– All Lite Plan features
– Unlimited shared inboxes
– Unlimited automations
– Voice Channel
– SLA violations and business hours
– CSAT and Analytics
– Integrations with Asana, Jira, Salesforce, Slack, Zapier, Quickbooks
– Harvey – The AI Support Bot
3. Elite Plan
Priced at $59 per user per month, billed annually.
The Elite Plan includes:
– All Pro Plan features
– Unlimited shared inboxes
– Round-robin assignment
– Skill-based auto-assignment
– Call-back support
– Custom Reports
– Dedicated Success Manager
– Additional integration: Okta
Hiver or Kayako: Whose Pricing Plan is Better?
1. On-premise vs Cloud
Even though Kayako offers a cloud-based app for enterprises, the on-premise app lacks scalability as it runs on local computers. Besides, it is expensive to set up an on-premise system because of the infrastructure, maintenance, IT support and other costs associated with it.
On the other hand, Hiver is a complete cloud-based solution that is hosted on AWS and is highly scalable and secure.
2. Ease of Use
Hiver combines the powerful capabilities of a helpdesk with the user-friendly interface of Gmail. Teams can get started within minutes, and will not have to worry about spending any time on learning the platform.
"Hiver is extremely easy to use. We were able to hit the ground running right from day one. It has improved our communication and efficiency by 100%." – Luke Thompson, Co-owner, Visiting Angels – Wisconsin
If you look at Kayako, however, your team will have to get trained to use the platform. That's a lot of time and effort for everyone to invest – even before getting started.
"The search function on tickets isn't very advanced in Kayako. If you don't know almost exactly what you are looking for, it is hard to filter for things. I don't really like the UI or look of the dashboard, slightly hard to navigate and get visibility into key metrics." – Kayako user
3. Value for money
Kayako does not share its pricing upfront. However, companies using Kayako find it expensive when compared to other options in the market. According to some G2 reviews, they charge as much as $100 per agent per month.
"We picked Kayako initially because of its simplicity and cost (it used to cost $144 per year for unlimited agents and users). A few years ago, the company changed its pricing policy dramatically, and it now costs upwards of $100 per agent per month. This price hike, combined with our company's evolving needs and the desire to restructure the helpdesk and implement ITIL-compliant service management, has led us to slowly abandon Kayako and choose a competitor product." – Gregory D.
Hiver offers all the essential helpdesk features for just $15 per month per user. Even its highest plan is priced at only $59 which is about 50% less than that of Kayako's.
4. App bugs
Several users report Kayako being slow, and not being able to record or post responses at times. Users also report long loading times for tickets.
Even when there's a bug with Hiver, it's resolved very soon owing to their customer service team that is available 24*7 for all Hiver users. In fact, Hiver's average response time is 13 seconds which is 3 times faster than the industry average of 45 seconds.
"For me what stood out with Hiver was the 24-hour customer support. We never have to worry about getting an answer whenever we have a question for their support team. Hiver's made my job easier, which is great!" – Dakotah Shore, IT Manager, WS Display
Conclusion
When choosing the right helpdesk software for your business, it's crucial to consider value for money. While Kayako offers good features, its pricing is not transparent.
Hiver, on the other hand, offers affordable pricing plans, an intuitive user interface, and powerful helpdesk features. Check it out for yourself.

Try out Hiver for 7 days.