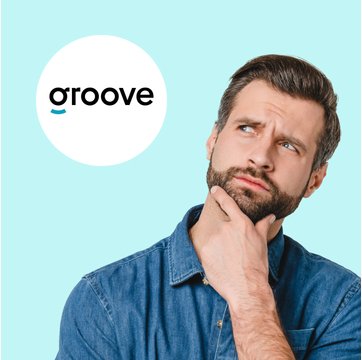 Table of contents
Try Hiver, a feature-rich but simple alternative to GrooveHQ
Why Hiver Is The Best Groove Alternative
Jul 10, 2023
|
6 min read
|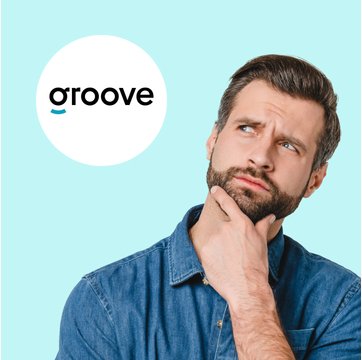 Table of contents
A customer support software plays a vital role in facilitating efficient communication and problem-solving between businesses and their customers. It serves as a central hub for managing customer inquiries, resolving issues, and maintaining positive customer relationships.
One such tool is Groove.
But how efficient is Groove? What are the top alternatives of Groove? Let's find out more in this article.
Table of Contents
What is Groove
Groove is a support software designed specifically for small businesses seeking an efficient alternative to email. With Groove, you can consolidate all your customer support emails into a single, organized platform. In terms of features, Groove offers a shared inbox, knowledge base, analytics, and integrations.
Where does Groove fall short
Here are some common areas where Groove may sometimes fall short (based on user feedback):
Groove comes with an unfamiliar and complicated interface. Your team will need dedicated training to get used to the platform. And even then, they might find it difficult to navigate the interface.
Multiple attachments can get a bit tedious to download. You'll have to download one file at a time.
Reporting is complicated, as users have expressed that it's difficult to download and generate reports.
The mobile app comes with certain limitations. Like, there is no option to search for a ticket in the app.
"It's very difficult to search for existing tickets based on the agent assigned or the tag that was applied to the ticket. Sometimes when you have a long thread with the same customer the interface can run slow. The Groove mobile app isn't very useful." – Bobby V. | Groove user review
"When we generate more and more tickets, it starts to slow down with each operation. We also weren't able to do bulk updates on tickets. Loading ticket history was close to impossible." – Aleksandra B. | Groove user review
Top Groove Alternatives
To make it easier, we've compiled a list of Groove alternatives that you must consider.
| Tool | Starting Price | G2 Rating |
| --- | --- | --- |
| Hiver | $15/month per user | 4.6 ⭐ |
| Zendesk | $49/month per user | 4.4 ⭐ |
| Freshdesk | $15/month per user | 4.5 ⭐ |
| Help Scout | $25/month per user | 4.4 ⭐ |
| Front | $19/month per user | 4.7 ⭐ |
| Intercom | $39/month per user | 4.4 ⭐ |
| Vision Helpdesk | $12/month per user | 4.7 ⭐ |
| Zoho Desk | $7/month per user | 4.5 ⭐ |
| HappyFox | $39/month per user | 4.5 ⭐ |
| TeamSupport | $49/month per user | 4.4 ⭐ |
How Hiver compares against Groove for managing customer support
Managing customer queries should be simple. And there is no better place than your inbox. That's where a Gmail-based helpdesk like Hiver has the edge.
Hiver works right on top of Gmail. Its ease of use is its greatest USP. You do not have to get used to a new interface. Groove HQ is an all-new interface. Your team might need training to start using it.
Setting up Hiver is a breeze. Most teams get started in minutes. Groove HQ, on the other hand, takes quite a while to set up – not just the first time – but for every team member. Onboarding new teammates is a tall order.
Hiver saves the back-and-forth between Gmail and another tool and helps teams save a ton of time. Groove HQ will keep team members taking back to the inbox to set up forwarding rules and other niggling issues.
Hiver does not store your emails. They continue to be on Gmail's servers. Groove, on the other hand, saves your emails on its own servers. From a security standpoint, It's never a great idea to move emails away from your service provider.
Hiver keeps internal chats and emails neatly separated. In GrooveHQ, incoming emails, replies, internal email notes, read status, and activity log, all form part of the same thread. It can cause clutter, and confusion and can slow your team down.
Hiver retains the native Gmail search. Groove, on the other hand, makes searching the inbox more confusing than ever.
Hiver helps you deliver great customer support right from Gmail
With Hiver, you can manage support@ and help@ email addresses right from your good-old Gmail. Oh, and it does not make your inbox complicated — your emails continue to appear like they have always been. The shared inbox becomes an organic part of your inbox — nested in the Gmail left panel for easy accessibility.
Multiple channels like Hiver Chat, Voice calls, and WhatsApp messaging help you offer instant support to your existing and potential customers. Create long-term customer relationships by offering personalized, real-time support.
Add context to conversations and ensure accountability by tracking the resolution status of conversations. You can offer customized solutions in line with your branding and close customer query loops faster.
GrooveHQ, on the other hand, looks entirely different from Gmail. It's a whole new interface. Your team will be forced to spend considerable time learning how to use GrooveHQ.
Hiver helps you have real, personalized conversations with customers
Great customer teams know that their job is much more than resolving tickets. It's about empathizing with customers and actually helping them.
Hiver helps you have human and real interactions with customers — as opposed to robotic conversations involving ticket numbers.

Hiver Contacts allows users to view past conversations and details (CSAT rating, resolution status, and more) related to the conversations, allowing for more contextualized responses and a tailor-made support experience.
Groove, unfortunately, works like a typical ticketing system that turns every email conversation into a ticket.
Hey, we've received your email. We'll be in touch with you as soon as possible. Your ticket number is A73745. Please quote this when you get in touch with us again.
How does this sound? This is not how you want to talk to your customers. Ticket numbers make everything transactional and dampen the customer experience.
Hiver gives you more control over your data (and is super easy to set up)
Hiver does not come in the way of your existing data or workflows. Existing labels, filters, or old (but relevant) email threads — everything stays the way it was. You always have complete control over your data.
"With Hiver, I have much better visibility into where an issue is on the resolution path. And we've stopped missing emails. It is essentially like having an "additional person" on my team." – Nathan Strang, Ocean Freight Operations Manager, Flexport
With Groove, it is not easy to import your existing Gmail labels and filters to GrooveHQ. You have to set up everything from scratch — double the effort.
The set-up process demands a lot of work at the same time. To receive emails in your GrooveHQ mailbox, you'll have to set up auto-forwarding for every person on your team. Onboarding new team members will always be a slow process.
And there are always compatibility issues — that can cause the inability to archive certain emails, emails ending up in spam/junk folder, and emails getting lost.
Hiver is as secure as it gets (your emails stay on Google's servers)
Hiver is the only help desk solution that does not store your emails. Your emails always stay on Google's servers. Gmail uses TLS encryption to transfer your data. It protects your emails with industry-standard 128-bit encryption. It's virtually impossible for your data to leak.
Groove does just the opposite of that. Your emails are moved to Groove's database. Moving your data away from your service provider's servers is never a great idea from a security standpoint.
Try out Hiver
In a nutshell: Hiver helps you do anything a regular helpdesk does – but right from Gmail. Hiver is one of the top-rated customer service software across leading marketplaces like Capterra, G2, and Chrome Web Store.
If you'd like us to show you how Hiver makes managing shared inboxes a breeze, you can always sign-up for a free trial for 7 days.