Saved 387 hours in a month
125 hours
through Automations
79 hours
through Assignments
140 hours
through Email Status
Flexport, founded in 2013, is a freight forwarding and customs brokerage company based in San Francisco, California. They are on a mission to foster free trade across the world through technology.
Their full-service logistics platform uses state-of-the-art software to fix the user experience in global trade. The freight service includes an online dashboard for businesses to easily understand, purchase, manage, and track the services required for global trade.
In the present day, no online process is complete without a robust customer support team — and effective email management is a crucial part of this endeavor at Flexport.
The Challenge
Nathan Strang, the Ocean Freight Operations Manager, and his team handle inquiries from shipping companies that use Flexport. A majority of these emails are questions related to the online dashboard. His team receives around 1000 customer emails a month — which are then assigned to team members based on the ocean shipping line involved.
The team was using Gmail's filters to manage their workflow. When a team member had to assign an email to someone, s/he would either forward it or share the subject line with them on Slack. Because neither was an unerring way to establish ownership, there were frequent email misses — and customers were left waiting for a reply.
Nathan wanted to be on top of his team's workflow, but he couldn't. Knowing what happened to emails was not straightforward. He would have to spend time finding out who was working on the email — and then ask them what happened to it.
He says:
---
We were missing a lot of emails. I had no way of monitoring the workflow. I didn't know how long we were taking to reply to emails.
---
The team members had a difficult time collaborating on customer emails. When someone needed help resolving a query, they had to forward the entire email thread. Or they would take things to Slack — building the context there was time-consuming.
Because of all the forwarding and internal email exchanges among teammates, email threads were becoming messy. Revisiting emails to gather information was becoming difficult. Customer service was slowing down.
The Solution
Nathan started looking for a better way to manage customer emails and was introduced to Hiver by their Accounts Receivables team (which was already using Hiver at this point).
---
Onboarding took only about 2-3 hours. It was very easy to learn the basic functionality. We understood Hiver pretty quickly.
---
The entire customer service workflow is now within Gmail. The team does not have to switch between email and Slack like before. Things are much smoother.
Assigning customer emails is a breeze
The team has put an end to forwarding emails for good. When Nathan has to assign an email to someone on his team, he just attaches a Tag with the teammate's name to it. It's easier for him to give every email an owner. They have stopped missing emails altogether.
If it's the end of the shift and someone has to hand off emails to a teammate, they just have to Tag the next person (takes just one click). They get access to the entire email thread and the discussions around it. No time is wasted on building the context for the next person.
With Hiver, I have much better visibility into where an issue is on the resolution path. And we've stopped missing emails. It is essentially like having an additional person on my team.

More visibility translates into happier customers
When an email is assigned to a person, the entire team knows who is working on it, and what's the status of the task. Nathan does not have to ask around the team to know what's going on. He also has more insights into his team's performance: like the time his team members take to reply to emails or close the issue. It all comes together to elevate the customer experience.
Better collaboration means faster resolution
When a team member needs Nathan's help with a customer email, they just have to write a Note to him, as opposed to forwarding the email or reaching out on chat.
If teammates have to discuss a customer query among themselves, they write Notes to each other. Working with the team is much easier because there are no internal email exchanges like before.
Nathan says:
---
By far, the ability to tag someone and add a note to an email are our favorite features. They easily bring someone's attention to an issue and allow coordination without confusing email thread.
---
His team also uses Collisions Alerts to ensure two of his teammates do not end up replying to the same customer query. On average, the team prevents one incident of a duplicate response going to a customer every day.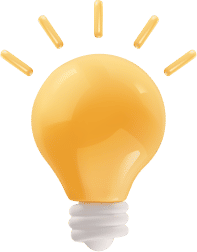 The Hiver advantage
Flexport ditched the unfamiliar Google Groups interface. With Hiver, their support team manages customer emails right from Gmail — and resolves them 50% faster.
Favourite features
The result: An efficient team that delivers outstanding customer service
Nathan loves that his team is able to collaborate better. Their workflows are smoother than before. He has more visibility into emails and their statuses. The team delivers great customer service without a hitch.
He adds:
---
I would say trying to achieve this level of team coordination without Hiver would take 50-100% more time. Working without Hiver would be extremely difficult. It is essentially like having an "additional person" on my team.
---
Location
San Francisco, California.
Industry
Logistics
Goals
Improve team collaboration on customer emails