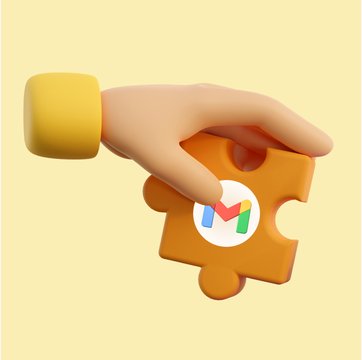 Table of contents
Make Your Gmail Super Powerful
10 Best Gmail Add-Ons to Boost Your Productivity [2023]
Sep 07, 2023
|
13 min read
|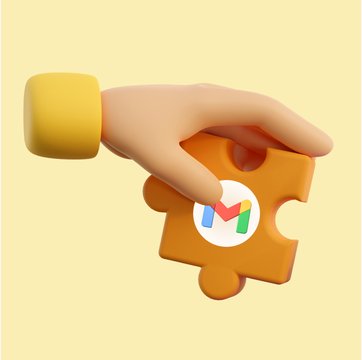 Table of contents
Founded in 2004, Gmail today has over 1.8 billion users. Simply put, one out of every five people use Gmail. That's just how popular it's become.
Gmail's popularity stems from how intuitive its interface is, and how easy it is to use – for sending and receiving emails.
But, did you know that you can use Gmail for so many other important tasks? With specific Gmail add-ons, you can streamline everyday work, collaborate with colleagues faster, manage contacts effectively, and even run a mini CRM.
In this article, we've covered the 10 best Gmail add-ons that can help you become more productive and efficient.
Table of Contents
What are Gmail Add-Ons?
Gmail Add-Ons are third-party applications that enhance the functionality and features of Gmail. They are designed to integrate seamlessly with Gmail, allowing users to perform additional tasks directly within the Gmail interface. Most of the Gmail add-ons can be accessed and used from the Gmail web client and or mobile app.
Gmail add-ons are similar to extensions in that they are created to extend the functionality of Gmail. The difference between an extension and an add-on is that the add-on is installed into your Google Workspace app, not the browser.
These add-ons offer a variety of features that are not natively available within Gmail. For instance, you can collaborate without using CCs or forwards. Or you can manage your customers' lifecycle. It makes your Gmail inbox more than about sending and receiving emails.
Characteristics of Gmail Add-Ons:
Streamlined Workflow: These add-ons help streamline workflow by bringing additional features directly into the Gmail interface. This could range from CRM functionalities, and task management, to managing signatures.
Cross-Platform Availability: Most Gmail add-ons are designed to work both on the web version of Gmail and on the mobile application. This ensures a uniform experience across different platforms.
Secure Integration: These add-ons usually adhere to Google's security standards to ensure data safety and privacy. Users can manage permissions and control what data the add-ons can access.
Customization: Users can customize their Gmail experience by selecting and installing add-ons that suit their personal or professional needs.
To use Gmail add-ons, users usually have to install them from the Google Workspace Marketplace. Once installed, these add-ons appear in the Gmail interface, usually on the right-hand side panel or within the email compose window, depending on what they offer.
What are Gmail Extensions?
Gmail Extensions are specific types of browser extensions or plugins developed to augment the functionality of Gmail when accessed via a web browser. While Gmail add-ons (as previously discussed) are integrated within the Gmail interface itself, Gmail Extensions work at the browser level, primarily designed for web browsers like Google Chrome, Firefox, and others.
Characteristics of Gmail Extensions:
Browser-Specific: Gmail Extensions are usually specific to a particular browser. For instance, a Gmail extension designed for Google Chrome may not work with Firefox unless the developer has created versions for both browsers.
User Experience Enhancements: These extensions often aim to improve the user experience by adding features, tweaking the user interface, or automating specific tasks.
Security Considerations: Since these are third-party tools, users need to ensure the credibility of the extension developer and the permissions the extension requires. It's crucial to only install extensions from trustworthy sources.
Ease of Installation: Extensions can generally be installed with just a few clicks from the browser's extension or add-on store.
To use Gmail Extensions, one would typically visit the web store or marketplace associated with their browser (e.g., Chrome Web Store for Google Chrome) and search for the desired extension. After reviewing the extension's details and permissions, users can install it, and it will modify or enhance their Gmail experience when accessed via that browser.
Bring All Communication Channels Inside Gmail
10 Best Gmail Add-Ons For Higher Productivity
Here's a list of the 10 best Gmail add-ons:
1. Hiver
Hiver is a multi-channel help desk that works inside Gmail. Using Hiver, teams can manage email, live chat, knowledge base, WhatsApp, and voice communication – without leaving their Gmail inbox.
Since Hiver is an add-on that integrates intuitively with Gmail, it's extremely easy to get started with. Hiver offers many powerful collaborative features, in-depth analytical reporting, and automated workflows.
Key Features:
Shared Inboxes: Get complete visibility into team inboxes like info@ and support@. Track workload, and always stay on top of who is working on what email.
Assignment: Allocate specific queries to team members, ensuring accountability and clarity on who is handling what.
Internal Notes: Add context to any email by attaching notes. It's like having a chat about an email, right next to it, ensuring that all discussions remain contextually in place.
Collision Detection: Ensure multiple team members don't respond to the same email. Get notified when someone else is already replying to an email.
Email Templates: Save and share email templates, making it easier to send out responses to common queries – without having to constantly retype the same message.
Automation: Set up rules to automate repetitive tasks, such as categorizing queries or assigning them based on specific conditions.
Analytics and Reporting: Get real-time actionable insights into team performance, response times, and access multiple reports with a single click.
Benefits:
Hiver provides a central hub (inside Gmail) for all customer, vendor, and employee communication and discussions. This makes working as a team easier.
There's complete visibility into each and every communication thread – ensuring no query or complaint gets missed.
Whether you're a team of 2 or 200, Hiver's Gmail add-on can handle the demands of your growing team. The tool scales with your needs.
Plus, it's extremely easy to use and is cost-effective.
How to set up Hiver:
Step 1: Installation
Navigate to the Google Workspace Marketplace.
Search for "Hiver."
Click on the "Install" button. Grant necessary permissions as prompted.
Once installed, open Gmail. You'll see the Hiver icon on the right sidebar.
Step 2: Setting Up Shared Inboxes
Click on the Hiver icon in Gmail.
Choose "Shared Inboxes" from the drop-down menu.
Select "Add a Shared Inbox."
Name the shared inbox, select a label for it, and invite team members.
Define permissions. Decide who can only respond to queries, who can assign and track them, and who manages the overall team.
2. Gmelius
Gmelius is a handy Gmail add-on that revolutionizes the way teams manage projects and tasks. Gmelius offers an array of features, including shared inboxes, email tracking, automation, and collaborative project boards. It transforms your Gmail into a centralized workspace, allowing you to manage emails, tasks, and projects seamlessly.
Key Features:
Email Scheduling: Plan your emails to be sent at a later time.
Email Templates: Save time with pre-created response templates.
Shared Inboxes and Labels: Collaborate effortlessly with your team using shared inboxes and labels.
Kanban Boards: Transform your Gmail into a task management hub.
Pros:
Streamline various tasks directly from Gmail, reducing the need for multiple apps.
Many essential features are available in the free version, providing a powerful toolset at no cost.
How to set up Gmelius:
Visit the Chrome Web Store.
Search for "Gmelius for Gmail."
Click "Install" and provide the necessary permissions.
Once added, you'll notice the Gmelius icon in Gmail.
On the Gmelius dashboard, select "Shared Inboxes."
Click "Create," name your shared inbox, add members, and define permissions.
Pricing:
Gmelius offers three pricing plans.
Plus: $15 per user per month
Growth: $29 per user per month
Pro: $45 per user per month
Free Trial: 7 days
Top 10 Gmelius Alternatives for 2023
3. Trello
Trello is a renowned visual collaboration platform that provides boards, lists, and cards to help individuals and teams organize tasks and projects in a flexible and fun manner.
Trello for Gmail, an extension of this platform, offers the convenience of converting emails into actionable cards directly from Gmail. This way, you can manage all your tasks from one single platform – Gmail, helping you save time and effort.
Key Features:
Seamless Integration with Gmail: No need to swap between apps. Create Trello cards directly from Gmail.
Auto-Populate Fields: Open an email, and Trello for Gmail automatically fills in the card's details, using the email's subject line for the card name and the email's body for the description.
Customizable Card Creation: Assign the new card to specific boards or lists, and set due dates as per your requirements.
Content Transfer: Easily transfer the contents of an email to a Trello card, ensuring all necessary details are captured.
Pros:
Streamline your workflow by bringing the power of Trello's task management into your Gmail inbox.
Avoid the repetitive task of manually transferring email contents to Trello cards, saving precious time and effort.
With a free plan available, it offers a budget-friendly solution for small businesses looking to enhance their project management efforts.
(Note that the add-on is functional only if you are a Trello user).
How to set up Trello:
Go to Google Workspace Marketplace.
Search and install "Trello for Gmail."
Grant necessary permissions.
Open Gmail.
Click on the Trello icon on the side panel to link your Trello account.
Open an email in Gmail.
In the Trello add-on panel, review and adjust the auto-populated fields as necessary.
Specify the board, list, and due date, then click to create the card.
Pricing:
Trello offers four pricing plans.
Forever Free Plan (for basic use)
Standard: $5/user per month
Premium: $10/user per month
Enterprise: $17.50/user per month
4. Dropbox
If you're a Dropbox user and you also happen to use Gmail, then the Dropbox for Gmail add-on is something you must try.This add-on serves as a great solution for those frequently exchanging files via emails and offers a streamlined and secure way to manage files right from Gmail.
Just that if you're using a free Dropbox account, you'll quickly realize that the basic storage capacity might not suffice. Once this limit is reached, you'd either have to upgrade to a paid plan or clear up space.
Key Features:
Direct Save Option: Quickly save email attachments directly to your Dropbox account without the need to download them first.
Seamless File Attachment: Attach files from your Dropbox to emails effortlessly. Dropbox ensures that the link always points to the most recent version of the file.
Centralized Content: Consolidate all your content – from Google Drive, Microsoft Office, or other cloud applications – under one roof. Integrate various tools such as PowerPoints, Trello boards, and more, effectively improving team productivity.
Device and Browser Flexibility: Share and access files securely across various browsers and devices.
Pros:
Collaborate in real-time, edit documents, and have them auto-save. This add-on ensures all crucial documents are housed in one secure place.
With Dropbox's robust cloud storage, backup all vital files on Gmail, ensuring data safety.
The sleek and intuitive design of the Dropbox add-on ensures a distraction-free user experience. The discreet icon ensures smooth functionality without intruding on your Gmail email workspace.
How to set up Dropbox for Gmail:
Navigate to the Google Workspace Marketplace.
Search for "Dropbox for Gmail" and install the add-on.
Grant the necessary permissions.
While composing a new email, click on the Dropbox icon.
Navigate and select the desired file from your Dropbox to attach.
Dropbox will insert a link to the most recent version of the file in the email.
Pricing:
Dropbox offers five types of pricing options.
Plus: $11.99/user/month
Professional: $19.99/user/month
Standard: $18/user/month
Advanced: $30/user/month
Enterprise: Contact for pricing
Free Trial: 30 days
5. Asana for Gmail
Asana is a widely used project management platform. Asana for Gmail brings together the structured world of task management and the everyday hustle and bustle of your inbox.
It lets users convert their emails into actionable tasks in Asana directly from the Gmail interface. It's an add-on designed to make sure email conversations on important tasks, deadlines, and follow-ups are made actionable.
This add-on is, of course, only beneficial to teams already using Asana as their task management tool.
Key Features:
Email-to-Task Conversion: Convert any email in your Gmail into a task in Asana with just a few clicks.
Task Details: Add descriptions, assignees, tags, and due dates right from Gmail.
Access to Task Links: Directly access the created or associated Asana task from Gmail.
Team Collaboration: Share emails with your team in Asana, ensuring everyone's on the same page.
Task Comments: Add comments to tasks, facilitating discussion and updates related to the email.
Step-by-Step Guide on How to Integrate Asana with Gmail
Pros:
With Asana's add-on nestled right into Gmail, there's no need for constant app switching, making your workflows smoother.
By converting emails into tasks and assigning them to relevant team members, responsibilities are clearly outlined.
How to set up Asana for Gmail:
Go to Google Workspace Marketplace.
Search for "Asana for Gmail" and install the add-on.
Give the necessary permissions.
Open an email in Gmail.
Click on the Asana icon in the sidebar.
Fill in the details such as task name, description, assignee, and due date.
Click on "Create Task" to add it to Asana.
Pricing:
Asana offers four types of pricing options.
Basic: Free Forever Plan
Premium: $10.99/user/month
Business: $24.99/user/month
Enterprise: Contact for pricing
6. Zoom
Zoom for Gmail is an integration that blends the high-quality video conferencing capabilities of Zoom with Gmail's communication features.
This facilitates seamless video interactions directly from your email environment, ensuring that users don't lose the context of their conversations and can swiftly transition from a written email to a video call.
Key Features:
Instant Video Calls: Convert any email conversation into a video call with a simple click.
Schedule Meetings: Set up future Zoom meetings without leaving your Gmail interface.
Overview of Upcoming Meetings: Have a consolidated view of your scheduled Zoom meetings right from Gmail.
Meeting Summaries: Post-meeting, receive a summary that includes details such as the meeting ID, date, and attendee list.
Join Links: Effortlessly send Zoom meeting join links to everyone in the email thread.
Pros:
Streamline all modes of communication – be it written emails or video calls – in one unified platform.
Eliminate the need for switching between apps or platforms, saving time and reducing potential disruptions.
The capability to swiftly switch from an email conversation to a video call can aid in clarifying doubts, brainstorming, and making quicker decisions.
With your meetings overview present in Gmail, manage and plan your day more effectively.
How to set up Zoom for Gmail:
Visit the Google Workspace Marketplace.
Search for "Zoom for Gmail" and proceed with the installation.
Allow the required permissions.
Open Gmail and click on the Zoom icon in the sidebar.
Choose to start an immediate meeting or schedule one for later.
For scheduled meetings, set the date, time, and other necessary details.
Pricing:
Zoom offers five types of pricing options.
Basic: Free Plan (Allows meetings up to 40 minutes per meeting and 100 attendees)
Pro: $149.90/year/user
Business: $199.90/year/user
Business Plus: Contact for pricing
Enterprise: Contact for pricing
7. Sortd
Sortd for Gmail is an add-on that transforms your Gmail interface into a more task-centric and organized workspace. It is primarily designed for people who rely heavily on their email for tasks and project management.
Like for example, Sortd brings a columnar, board-like interface to Gmail. You can drag and drop emails into different columns, which can be named based on your projects, priorities, or stages of task completion.
Key Features:
Kanban Board for Email: Turn your Gmail inbox into a visual Kanban board, helping you to categorize, prioritize, and respond to emails more effectively.
Note-taking: Easily jot down ideas, tasks, or follow-up points alongside emails.
Task Creation: Turn emails into actionable tasks with due dates, reminders, and priority settings.
Drag and Drop: Organize tasks and emails with an intuitive drag-and-drop interface.
Reminders: Set reminders to ensure you never miss a deadline or forget to respond to an important email.
Pros:
Drag emails and tasks across different columns, ensuring high-priority items are always front and center.
Create personalized boards and lists to suit your workflow or project requirements.
How to set up Sortd for Gmail:
Navigate to the Chrome Web Store.
Look for "Sortd for Gmail" and proceed with the installation.
Grant the necessary permissions for the integration.
Open Gmail and activate the Sortd view. Your emails will be displayed in a Kanban-style layout.
Categorize your emails by dragging and dropping them into appropriate columns or lists.
Select an email and click on "Convert to Task".
Add notes, set due dates, or categorize as required.
Pricing:
Sortd offers three pricing plans.
Starter: FREE plan
Essentials: $10 per user per month
Business: $15 per user per month
Free Trial: 14 days
8. DocuSign
The DocuSign for Gmail add-on is an indispensable tool for professionals and businesses in today's digital age.
DocuSign enables you to sign documents sent via email – in a fast, secure and legal manner. You avoid the hassle of taking a printout of the email attachment, then signing and scanning it before re-uploading it in the email response.
Whether you're finalizing a business deal or getting approval on a personal document, DocuSign ensures the process is smooth, quick, and trustworthy. One limitation is that there might be restrictions on the file sizes you can send or sign, especially with the free version.
Key Features:
Digital Signatures: Quickly add your e-signature to documents received in Gmail or attach signed documents from your DocuSign library to outgoing emails.
Sign from Anywhere: Whether you're using Gmail on your laptop or your mobile, you can always access your DocuSign account and sign documents from any device, anytime.
Signature Requests: Send out emails directly from your Gmail to request signatures from multiple parties.
Guided Signing: Direct signatories on where to place their signatures, initials, or additional information.
Integration with Google Services: Seamlessly integrates not only with Gmail but also with Google Drive and Docs.
Pros:
Reduce the turnaround time for getting approvals and signatures on crucial documents.
DocuSign ensures all transactions are encrypted and secure, providing peace of mind for both sender and recipient.
E-signatures from DocuSign are legally binding and widely accepted around the world.
How to set up DocuSign for Gmail:
Navigate to the Google Workspace Marketplace.
Search for "DocuSign for Gmail" and proceed with the installation.
Grant the necessary permissions.
Open an email containing a document you wish to sign.
Click on the DocuSign add-on.
Follow the guided prompts to add your signature and other required fields.
Save or forward the signed document as needed.
Pricing:
DocuSign includes four types of pricing options:
Personal: $10 /month
Standard: $25 /month per user
Business Pro: $40 /month per user
Enhanced Plan: Contact for pricing
Free Trial: 30 days
9. Slack for Gmail
Slack is a renowned collaboration tool that streamlines and simplifies teamwork. It has a Gmail add-on that's pretty cool. The Slack for Gmail add-on lets you forward emails straight from Gmail into any of your Slack channels or direct messages, ensuring that key communications are seamlessly transferred and that no important email details are lost.
Key Features:
Direct Email Forwarding: Push emails from your Gmail account directly into a Slack channel or direct message without having to copy-paste the email content.
Attachments Included: Send attachments along with the email content directly to Slack.
Customize Before Sharing: Add a message or context to the email before forwarding it to Slack.
Searchable Conversations: Once in Slack, your emails become part of the searchable history, ensuring that the information from these emails is always within easy reach.
Threaded Discussions: Kick off a thread in Slack to discuss the contents of the email without cluttering the primary channel.
Step-by-Step Guide on How to Connect Slack with Gmail
Pros:
Ensure that all team members, even those who might have been left out of an email thread, are looped in when the email is forwarded on Slack.
By bridging email and real-time chat, teams can act faster on emails and collaborate instantly.
With emails shared in Slack, they become a part of open channels, fostering transparency within the team. Discuss the contents of the email in real-time, brainstorm, or problem-solve instantly.
How to set up Slack for Gmail:
Go to Google Workspace Marketplace.
Search for "Slack for Gmail" and install the add-on.
Authenticate and provide necessary permissions.
Open the email you wish to share in Gmail.
Click on the Slack icon in the Gmail sidebar.
Choose the Slack channel or individual you want to forward the email to.
Add an optional message or note.
Click "Send to Slack."
Pricing:
Slack offers four types of pricing options:
Free: 90-day access
Pro: €6.75/user/month
Business+: €11.75/user/month
Enterprise Grid: Contact for pricing
10. FlowCrypt
In an era where data breaches and cyber-attacks are common, the importance of secure communication cannot be overstated. FlowCrypt empowers Gmail users by adding an extra layer of encryption to their emails, ensuring that confidential information remains exactly that – confidential.
Key Features:
Secure Compose Button: Directly from Gmail, compose and send encrypted emails without needing to navigate to another platform.
End-to-End Encryption: The content of your emails is encrypted from your device and decrypted only on the recipient's device, ensuring true security.
Encrypted Attachments: Not just text – your attachments are encrypted as well, keeping sensitive documents safe.
No Plugin for Recipients: Those receiving your encrypted emails don't need FlowCrypt or any other plugins to reply securely.
Private Key Storage: Your private encryption keys remain only with you, ensuring that no one but your intended recipient can decrypt and read your emails.
Pros:
Safeguard your emails from cyber threats, hacks, and breaches.
Simple Interface: Despite the advanced security, FlowCrypt's integration is intuitive and easy to navigate.
Suitable for anyone, from businesses sending confidential proposals to individuals sharing private information.
Give peace of mind to your email recipients by showing them that you prioritize the security of the shared data.
How to set up FlowCrypt for Gmail:
Go to Chrome Web Store.
Search for "FlowCrypt" and add the extension.
Follow the setup prompts to generate or import your PGP keys.
In Gmail, click on the "Secure Compose" button.
Draft your email as you would normally.
If desired, attach files that will also be encrypted.
Click send. Your email will be encrypted and sent securely.
Pricing:
FlowCrypt is free for up to 100 users. But for larger deployment, it includes two types of pricing plans:
Email Encryption Plan: Pricing on request
Google Workspace Key Manager Plan: Pricing on request
The Right Gmail Add-On to Maximize Your Productivity
In conclusion, there are many great Gmail add-ons available that can help you boost your productivity. The best add-ons for you will depend on your specific needs.
Also, the best way to find the right Gmail add-ons is to experiment. Try out a few different add-ons and see which ones make a real difference in your productivity.
If you're looking for an add-on that can help you streamline customer support and employee support communication, I recommend Hiver.
It offers features such as query assignment and tracking, automated workflows, workload distribution, and in-depth analytics. It's super affordable and extremely easy to use.