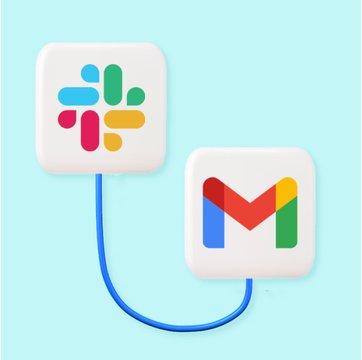 Table of contents
Transform your Gmail into a Helpdesk
How to Connect Slack with Gmail?
Aug 16, 2023
|
5 min read
|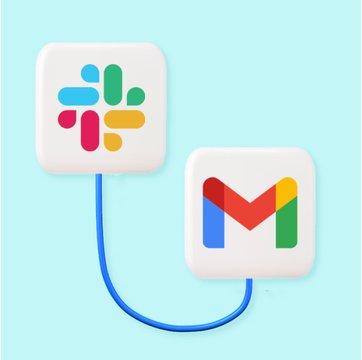 Table of contents
In most workplaces, email is preferred for external communication, while a messaging app like Slack is used for internal communication.
However, there are times when you need to bring the two tools together.
For example, you might want to share an email with your team in Slack, or you might want to create a Slack channel for all of your email conversations with a specific client.
That's where connecting Slack with Gmail comes in.
In this blog post, you will learn:
What is Slack?
Key features and benefits of Slack
Why connect Slack with Gmail
How to connect Slack with Gmail
How Hiver + Slack integration helps
Table of Contents
What is Slack?
Slack is a cloud-based collaboration platform that facilitates communication and teamwork within organizations. It is designed to streamline communication by offering real-time messaging, file sharing, and integration with various tools and services.
Key Features and Benefits of Slack
Some of the key features and benefits of Slack include:
Channels: Channels organize and streamline work by providing dedicated spaces for each project, topic, or team. With channels, conversations with your team are made searchable.
Huddles: Huddles allow for immediate connection with the team, through audio or video and the sharing of screens. Anything shared during a huddle, such as links, documents, or messages, is automatically saved once the meeting concludes.
Clips: Clips in Slack enable your team to receive updates, notifications, and clarifications directly from you. By posting audio, video, or screen recordings, you can add richness and context to your communications, all within the Slack platform.
Canvas: In Canvas, you can document crucial details related to a project. Embed your Canvas with a variety of media, including files, images, and videos. Collaboratively edit with stakeholders through comments and threads.
Messaging: Easily connecting with individuals or the entire team enhances your ability to work efficiently. With the Messaging feature, you can opt to send your messages instantly or schedule them for a later time.
Accessibility: From keyboard shortcuts that enhance Accessibility to screen reader compatibility and command inputs for faster navigation, Slack is designed to be inclusive and user-friendly.
Workflow Builder: Automate daily tasks such as sharing updates, and optimize any process, from new employee onboarding to feedback collection. You can also establish standardized request procedures easily within Slack.
Apps and Integrations: With over 2,600 apps accessible in the Slack App Directory, including renowned ones like Zapier, Salesforce, Asana, and Gmail, your team's preferred tools are merely a click away.
Why Connect Slack with Gmail?
Connecting Slack with Gmail offers various benefits for both individual users and teams.
Here's how the Slack + Gmail integration adds value:
Unified Communication: By integrating Gmail with Slack, users can manage both email and team chat in one platform.

Real-Time Notifications: With this integration, users can receive real-time notifications in Slack for incoming Gmail messages. This allows team members to respond to urgent emails more promptly.

Automated Workflows: Integration between Slack and Gmail helps create automated workflows. For example, certain emails could trigger specific actions in Slack, such as creating tasks or reminders. This automation can save time and ensure that important emails don't fall through the cracks.

Enhanced Search: This feature enables quicker access to email content without needing to leave Slack, further streamlining the work process.

File Sharing: Emails often contain attachments that may need to be shared with team members. The integration between Gmail and Slack allows for easy sharing of these files, ensuring that everyone has access to the necessary documents.

Task Management: With this integration, you can turn emails into actionable tasks in Slack. For instance, if an email contains a request or a question that needs to be addressed by a team member, it can be converted into a task within Slack. This keeps the workflow organized and ensures accountability.

Customization: The ability to customize the integration can cater to specific team or project needs, ensuring that it serves the unique requirements of the organization.
How to Connect Slack with Gmail?
Here's a step-by-step guide on how to integrate Slack with Gmail:
Install the Slack for Gmail Add-On:

Open your Gmail account and go to the Google Workspace Marketplace.
Search for "Slack for Gmail" in the marketplace search bar.
Click on the "Slack for Gmail" Add-On and select "Install" to add it to your Gmail account.


Access the Slack for Gmail Add-On:

Open any email in your Gmail inbox.
Look for the Slack icon on the right-hand side of the email interface. It should appear as a small Slack logo.


Forward the Email to Slack:

Once you've opened an email, click on the Slack icon mentioned earlier.
A window or sidebar will pop up, allowing you to choose the channel or person you want to forward the email to within Slack.


Add a Message and Attachments (Optional):

You can include an additional message along with the email if you want to provide some context or information to the recipients in Slack.
If the original email contains attachments, you'll have the option to include them when forwarding to Slack.


Forward the Email:

After selecting the channel or person, adding a message, and including attachments (if needed),click the "Forward" or "Send" button to forward the email to Slack.


Verification:

The email will now be forwarded to the chosen Slack channel or person. Anyone in the selected channel or direct message will be able to view the email content and access attachments.
How Hiver + Slack Integration Helps
Bringing together Slack and Gmail offers several benefits. But if you want to tap into its full potential, you need to check out Slack's integration with Hiver – a Gmail-based helpdesk.
Hiver is an email management tool that turns Gmail into a collaborative workspace. It allows you to manage team inboxes, turn incoming emails into tasks, assign them to team members, and track their progress.
Now when you integrate Hiver with Slack, you can:
Get Slack notifications for events in Hiver, like new emails, or tasks assigned to you.
Anytime a colleague tags you on an email from a customer or employee, you get notified on Slack.
Stay up-to-date on incoming emails in your shared inbox with real-time updates.
Steps to integrate Hiver + Slack
If you're a Hiver admin with access to your Slack workspace, follow these steps for a one-time Slack integration:
Click the yellow Hiver icon in Gmail.
Choose 'Admin Panel' to access the Admin Dashboard.
Select the 'Shared Mailbox' tab, the second one from the top.
Browse your shared mailboxes in Hiver. Click on the one you'd like to link with Slack.
Go to the 'Integrations' tab.
Select the Slack Integration.
Grant Hiver permission to access your Slack workspace.
Customize your Slack notifications from options such as "Send new conversation alerts to Slack," "Notify Slack about assignments," or "Send @mentions in Notes to Slack."
Note: Ensure that the Hiver admin linking to the Slack workspace uses the same email for both Hiver and Slack. Also, note that Slack integration is available only on select pricing plans.
Way Forward
You see, bridging the gap between Slack and Gmail is a game-changer for streamlining team communication and collaboration.
But why stop there?
Hiver takes this integration to the next level, offering an array of features. Incorporating Hiver into the Slack-Gmail integration provides a powerful toolset for improving teamwork, efficiency, and customer support.