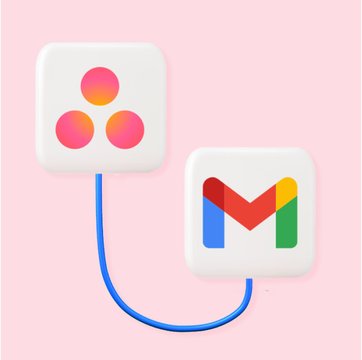 Table of contents
Transform your Gmail into a Helpdesk
How to Integrate Asana with Gmail?
Sep 13, 2023
|
5 min read
|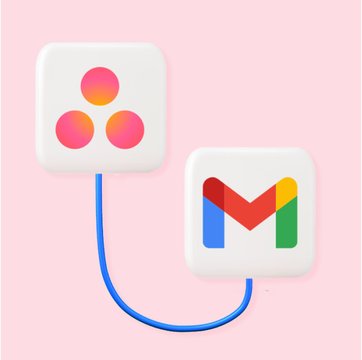 Table of contents
Modern work environments rely heavily on project management tools and email services for seamless communication and collaboration.
What if these two platforms could work together? Think about it: this would make your teams a lot more efficient and help them drastically reduce switching between multiple apps and tabs.
In this guide, we explore the process of integrating Asana, a popular project management tool, with Gmail, one of the most widely used email services in the world.
You'll learn:
What is Asana?
Key benefits and features of Asana
Why integrate Asana with Gmail?
How to connect Asana with Gmail?
How to manage projects seamlessly with Hiver's Asana integration
Table of Contents
What is Asana?
Asana is a project management platform designed to help teams organize, track, and manage their work. Its flexible and intuitive design makes it easy to break down large projects into manageable tasks, assign them to team members, and track progress.
Key Features and Benefits of Asana
Some of the key features and benefits of Asana include:
Workflow Builder: Create workflows and organize processes across teams with Asana's Workflow Builder. Teams can add and save workflows in the Template Library, making it easy for others to work on similar tasks or projects.
Timeline: Use Asana's Timeline feature to create project plans and stay on schedule. You can also turn spreadsheets into actionable Timelines to keep track of project deadlines easily.
App Integrations: With partnerships extending to 200+ apps—including Slack, Google Drive, Microsoft Teams, and Zapier—Asana serves as a central hub to facilitate communication and collaboration.
Boards: Unlike some Kanban tools that restrict you to a board view, Asana helps teams effortlessly switch between Kanban board, list, Gantt chart timeline, or calendar views. This versatility allows team members to visualize their work according to their preferences. 
Reporting: Asana provides real-time insights into your team's workload. Real-time dashboards help measure progress across different teams and projects, eliminating manual tracking.
Workload: With this feature, you can enable real-time workload management. Assign specific values to tasks, such as hours or points, to estimate the required team effort. This helps you identify which team member is overburdened or underutilized.
Goals: By establishing company goals within Asana, teams can be guided to align their efforts, minimize conflicts, and progress cohesively. You can quickly identify and overcome any obstacles, making necessary adjustments to ensure teams stay on course.
Automation: Use Asana's Custom Rules Builder to create tailor-made automations for optimal use of your team's time and effort. For instance, you can set up a rule – when a task is tagged as "Urgent," move it to the top of the list or column and change its color to red.
Forms: Managing additional work requests amidst multiple ongoing projects can be chaotic. But with Asana Forms, you can establish a standardized request intake procedure, simplifying the process for other teams and clients to submit their work requests.
Why Connect Asana with Gmail?
Connecting Asana with Gmail brings the task management capabilities of Asana directly into your inbox.
Here's how the Asana + Gmail integration adds value:
Seamless task capture within Gmail: By leveraging the Asana for Gmail integration, tasks can be created straight from your inbox. This means all relevant information from email is retained, and nothing slips through the cracks.

Convenient task search within Gmail: While writing an email, you don't have to switch to Asana if you need to refer to a task. The Asana for Gmail add-on allows you to search for the desired task right in your Gmail inbox.

Take action directly from your inbox: You and your team can comment on tasks and update their status right from Gmail. You don't have to spend time and effort juggling between different platforms.

Automate processes with Asana's Rules and Gmail: By integrating Asana's Rules feature with Gmail, teams can set specific triggers. For instance, the process of sending emails to specific recipients can be automated.
How to Connect Asana with Gmail?
Follow the steps below to set up the Asana for Gmail add-on. Also, understand how to set up the Rules integration with Gmail.
Connecting Asana with Gmail:
Install the add-on: Go to the Google Workspace Marketplace and download the Asana for Gmail add-on.

Sign in to your account: Log in using the Gmail account that is associated with your Asana account.

Access the add-on in Gmail: In your Gmail, open an email and find the Asana icon in the right-hand panel. Click on it. (Note: A browser refresh might be required the first time you attempt to use the Asana for Gmail Add-on).

Create and manage tasks: After linking Gmail with Asana, you'll be able to create, search for, comment on, and complete tasks right from within your Gmail interface.
Setting Up the Rules Integration with Gmail in Asana:

– Choose Your Project: In Asana, go to the specific project where you want to set up a Rules integration.

– Customize: Click on the "Customize" button located in the top right corner.

– Add Rule: Select or scroll down to the "+ Add Rule" option.

– Select Gmail: In the left column, choose "Gmail."

– Choose or Create a Rule: You can either pick a preset Rule or click on "Create Custom Rule."

– Setup Custom Rule: If you're creating a custom Rule, you'll need to name it and then select a trigger and an action to initiate the Rule.

For additional details and guidance on the Rules integration, refer to the Asana Help Center.
Hiver + Asana Integration
Hiver is a customer service platform built inside Gmail.
It offers integration with Asana that enables teams to turn customer queries into tasks and track their progress – right from Gmail.
How to setup Hiver + Asana

Enabling the Asana integration in Hiver is a simple one-click process. Once activated, all task details, like name, description, owners, etc., can be managed directly within Gmail. Here's a step-by-step guide:

– Navigate to the Hiver Admin Dashboard.

– From the sidebar, select "Shared Mailboxes."

– Choose the desired Shared Mailbox you wish to integrate with Asana.

– Click on the "Integrations" section on the sidebar, then navigate to the "Project Management" section.

– Access the "Asana Integration" option to view further details.

– In the "Widget" section, tap the "Enable" option to activate the Asana Widget for that shared mailbox.

Note: Ensure you have Admin-level permissions to enable this integration. Additionally, the Asana integration is exclusive to specific pricing plans.
Here's how Hiver and Asana integration helps
Create tasks for every customer conversation that happens inside a shared mailbox. Team members using the shared mailbox can work together on Asana tasks linked to customer chats.

Create and modify Asana tasks directly from Gmail. You have the ability to link or unlike tasks to any customer conversation. For instance, you can add a task 'troubleshoot product' to a specific customer query.

The integration between Hiver and Asana makes cross-team collaboration seamless. Customer support teams can quickly create tasks based on customer requests that other non-customer-facing teams can work on.
Way Forward
Integrating Asana with Gmail creates a powerful synergy that can elevate your team's productivity and streamline workflows.
Tools like Hiver further leverage the potential of these platforms, allowing even more intricate connections between your email and project management software.
The goal is to make work as seamless as possible, and by connecting these tools, your team can save time, and focus on what truly matters.
So why not take the next step and combine the powers of Asana and Hiver for your team? It could be the productivity boost you've been looking for.
Start by trying Hiver free for a week!