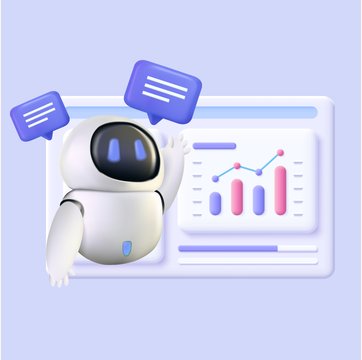 Table of contents
Transform your Gmail into a Helpdesk
Top 9 AI Customer Support Software [2023]
Aug 29, 2023
|
14 min read
|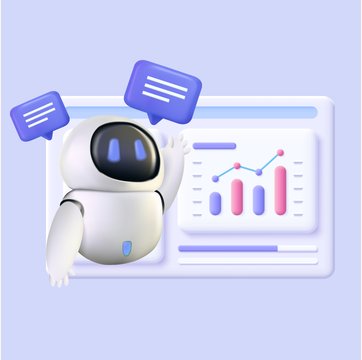 Table of contents
How do you scale customer support without stretching your team thin? Could the secret lie in AI?
As your business acquires more and more customers, the volume of tickets your support team has to handle also increases exponentially. In such scenarios, providing fast, personalized customer service becomes a challenge.
This is where AI-powered customer support software helps.
Imagine having a digital assistant that takes care of all routine tasks and common customer questions – giving your support team the bandwidth to deal with more complex queries.
In this blog, we look at:
Benefits of AI for customer support
Top 9 AI customer support software options
Common challenges of AI in customer service
7 hacks to efficiently use AI for customer support
Table of Contents
What is AI Customer Support?
AI customer support refers to the use of artificial intelligence technologies to assist, enhance, or automate the process of providing assistance or answers to customer inquiries. This can encompass a wide range of tools and applications, including:
Chatbots: Automated messaging systems that can interact with customers in real-time, either on a website, messaging platform, or via voice. They can answer frequently asked questions, guide users through troubleshooting processes, or help in product selection.
Virtual Assistants: More advanced than chatbots, these AI-driven assistants can understand complex queries, integrate with backend systems, and provide personalized responses based on user profiles or past interactions.
Predictive Analytics: AI algorithms that analyze customer data to anticipate future needs or problems, enabling proactive support.
Automated Ticketing Systems: Systems that can categorize, prioritize, and route customer inquiries based on the nature and urgency of the issue.
Knowledge Bases: AI can be used to maintain and update a dynamic database of information that customers can search through for self-service, ensuring that the most relevant and up-to-date information is presented.
Voice Recognition Systems: Used in phone customer support, these systems can understand and transcribe customer voice inputs, route calls, or provide automated solutions.
Supercharge your team's productivity with Harvey – AI Bot
What is AI Customer Support Software?
AI Customer Service Software refers to computer programs or platforms that leverage artificial intelligence to enhance, automate, or streamline customer service interactions. These software solutions can handle a wide range of customer service tasks, from answering common queries to troubleshooting issues.
One of the most common examples of AI customer service software is a chatbot. Many businesses nowadays have chatbots integrated into their websites or apps. When a user visits the website, a chatbot window pops up with a message such as, "Hi! How can I assist you today?"
Based on the user's input, the chatbot provides instant answers, guides the user through processes, or even escalates more complex issues to a human agent. These chatbots often use natural language processing to understand and respond to user queries in a way that feels conversational and intuitive.
Top 5 Benefits of Using AI for Customer Support
AI has been revolutionizing customer support in several ways. Here are the top five benefits of using AI for customer support:
#1 Round-the-Clock Availability:
Unlike human agents, AI can help you provide 24/7 support, without any interruptions. This ensures that customers from different time zones or those seeking support outside regular working hours can receive immediate assistance.
#2 Cost Efficiency:
Implementing AI for customer support ensures that your team can work at optimal capacity and also save costs in the long run. Automating routine queries can free up human agents to focus on more complex tasks.
For instance, a company might receive thousands of similar queries about the status of an order. Instead of hiring additional staff to handle this volume, an AI-driven system can instantly provide order updates to customers.
#3 Personalized Customer Experience:
AI can analyze a user's history, preferences, and behavior to provide more tailored recommendations.
For instance, a streaming service might use AI to analyze a user's viewing history. If a user contacts support about a streaming issue with a particular type of content, the support AI can quickly cross-reference the user's preferences to provide a list of alternative recommendations while the issue is being resolved.
#4 Scalability:
AI-driven support systems can handle a large number of queries simultaneously. As a business grows, the AI can scale up its operations without a proportional increase in costs.
For example, during a Black Friday sale, an e-commerce site might experience a sudden surge in customer inquiries. A chatbot can manage multiple inquiries at once, ensuring that each customer receives timely assistance.
#5 Continuous Learning and Improvement:
AI systems, especially those based on machine learning, can constantly learn from new data and feedback. This ensures that they become better and more efficient over time, providing enhanced support to users.
Top 9 AI Customer Support Software
1. Hiver
Hiver is a customer service platform that works inside Gmail. It helps teams handle customer interactions across email, phone, live chat, and Whatsapp.
Hiver has an AI Bot named Harvey that helps to enhance the efficiency of customer support teams. Harvey employs Natural Language Processing (NLP) to provide intelligent insights into customer conversations.
Here's how Hiver's Harvey can help your team:
Intuitive Gmail-Based Helpdesk Capabilities: Harvey integrates seamlessly with Gmail, offering a user-friendly interface. This ensures that support teams familiar with Gmail can get started quickly without a steep learning curve.
Context Identification: Using NLP, Harvey recognizes the context of customer interactions. This helps in pinpointing the exact nature of customer inquiries and addressing them effectively.
Intelligent Template Suggestions: Harvey eliminates the need to scroll through numerous canned response templates. By analyzing customer messages, Harvey recommends the most fitting templates, ensuring swift and relevant responses. Moreover, Harvey's suggested templates can be merged, allowing support agents to craft tailored responses that are apt for specific customer inquiries.
'Thank You' Detection: Harvey's capability to discern and manage 'Thank You' messages helps in preventing the reopening of resolved conversations. 
Accountability & Transparency: Every action Harvey undertakes can be tracked. This transparency ensures trust in Harvey's automated processes and provides a clear audit trail for quality control purposes.
Continuous Learning & Adaptability: Harvey's design enables it to learn from any potential errors or oversights. If an agent needs to reopen a conversation that Harvey closed, this feedback is used to refine and enhance Harvey's decision-making algorithm.
Easy Setup & Control: Setting up Harvey is simple. With just one click, you can turn on or off Harvey's "Thank You Response Detection". Moreover, Harvey respects human decisions, ensuring that it doesn't overrule any actions performed by support agents or pre-defined workflow automations.
Pricing:
Hiver comes with three pricing plans.
Lite plan: $15/user/month
Pro plan: $39/user/month
Elite plan: $59/user/month (Harvey is available in this plan)
Free Trial: 7 days
2. Churn360
Churn360 is an AI-driven customer success platform tailored for B2B SaaS companies. Its main objective is to transform customer data into valuable insights, assisting businesses in minimizing customer turnover.
At the heart of Churn360 is "Eddy", an AI bot, designed to sift through data and derive actionable insights to cut down churn.
However, there are some limitations in the tool, as mentioned by its users. For instance, email templates aren't intuitive enough, and there's less option to customize the dashboard.
Here are some benefits of Churn360 AI Software:
With its AI-powered churn prediction model, Churn360 alerts businesses about customers who might consider leaving, enabling timely intervention.
The tool provides a 360° view of your customers, allowing for a holistic understanding of their journey with your business.
Categorize customers for more efficient and scalable management. By segmenting customers based on criteria like demographics and purchase history, businesses can offer personalized marketing and service initiatives.
Pricing:
Churn360 includes three pricing options:
Startup: $199/month
Professional: $499/month
Enterprise: Price on request
3. Freshdesk
Freshdesk is a customer service software powered by artificial intelligence. It provides support teams with tools and flexibility to efficiently address customer needs. Freshdesk's Freddy, the friendly support bot, attends to customers promptly through chat and email, answering queries effectively.
Freddy AI, the core of Freshdesk's AI service, constantly learns from past tickets and resolutions. This continuous learning helps suggest relevant responses to fresh customer queries, and speed up resolution time.
As per user reviews, even if Freddy helps in simple tasks like ticket suggestions, or creating email templates, it has some limitations. Freddy AI is not available in different languages, like French, and the chatbot can sometimes be difficult to understand.
Here are some benefits of Freshdesk's Freddy AI software:
Freddy AI bot can be deployed across various messaging platforms, ensuring customers receive support on their preferred communication medium. This includes popular platforms like WhatsApp, Facebook, LINE, and Apple Business Chat.
Agents can easily customize their service using Freddy Copilot, which shows every customer interaction from various platforms in a single view. This AI assistant can also suggest replies, advise on the next steps, and give quick summaries of past conversations.
Using advanced AI, Freddy Insights actively checks performance data to find ways to boost efficiency and spot potential problems. It even offers solutions and assists in implementing them.
Freddy AI can execute tasks directly in the chat, such as checking order statuses or booking appointments, reducing the need for human intervention.
Freddy AI smartly directs customer tickets to the relevant teams or agents based on the context of these tickets.
Pricing:
Freshdesk offers four pricing plans:
Free: Starter plan for unlimited agents but with limited features
Growth: $15 per agent per month billed annually
Pro: $49 per agent per month billed annually
Enterprise: $69 per agent per month billed annually
Free Trial: 21 days
4. Kustomer
Kustomer AI, commonly referred to as Kustomer IQ or KIQ, is an AI-driven add-on to the Kustomer customer service CRM platform.
It leverages artificial intelligence to streamline and enhance customer support experiences by automating repetitive tasks, deflecting simple inquiries, and providing agents with a comprehensive view of the customer.
Here are some benefits of Kustomer AI:
Removes repetitive tasks from the agent's workflow, allowing them to concentrate on more value-added activities which improves their overall efficiency.
Regardless of whether a customer reaches out via email, live chat, or form submission, Kustomer IQ utilizes the content from an organization's knowledge base to suggest relevant articles. This not only helps in resolving the customer's issue promptly but also empowers customers with self-service options.
The tool's "Conversational Assistant" feature intelligently prompts customers to provide additional details about their concerns. This ensures that by the time an agent gets involved, they already have a clear understanding of the customer's needs, leading to quicker resolutions.
Kustomer IQ enhances the platform's unified customer view by providing agents with AI-powered insights and context. This comprehensive view helps agents make informed decisions without the need to switch between different tabs or deal with duplicate tickets.
Pricing:
Kustomer has two types of pricing options:
Enterprise: $89/month per user
Ultimate: $139/month per user
Note: KIQ Conversations is usage-based. It starts at $15/mo for 100 KIQ Conversations.
5. Tidio
Tidio AI is a suite of automation tools integrated within the Tidio customer service software that leverages artificial intelligence to streamline support processes. Tidio's feature-rich platform is designed predominantly for small and medium-sized businesses (SMBs).
Tidio has a conversational AI bot named Lyro, which uses artificial intelligence and natural language processing to engage in human-like customer conversations. Lyro leverages your website's knowledge base to answer common customer questions quickly.
If it can't find an answer, it redirects the question to a human agent. However, one drawback of Lyro is that it currently only supports the English language.
Here are some benefits of Lyro – Tidio's AI bot:
Lyro successfully addresses up to 70% of routine customer inquiries, allowing human agents to focus on more complex issues. During peak times, Lyro can simultaneously engage with multiple customers, ensuring no one is left waiting.
The AI Phrase Matcher feature in Tidio uses natural language processing (NLP) to create responses that resonate with the user, moving beyond limited preset options.
Tidio's Customer Questions feature uses AI to classify inquiries instantly, delivering relevant answers. Over time, this system becomes more adept at addressing recurring queries.
Also, the Tidio AI Agent enhances human agent performance, providing tools such as the Reply Assistant for consistent and professional replies, Customer Intent for sorting conversations by purpose, and Smart Views to highlight urgent interactions.
Pricing:
Tidio offers five pricing plans:
Free
Starter: $29/month
Communicator: $25/month per seat
Chatbots: Starting from $29/month
Tidio+: Starting from $394/month
Note: You can even bundle Tidio's Chatbots and Communicator plans, and get your first 50 Lyro conversations for free.
Free Trial: 7 days
6. Zoho Desk
Zoho Desk's customer support software is powered by Zia, a contextual AI assistant designed to facilitate seamless customer service interactions. Zia offers agents and managers data-driven insights, automates routine tasks, and enhances customer engagement.
Here are some benefits of Zoho Desk's AI, Zia:
Zia works as a chatbot on your mobile app and website. This means, customers using either of the channels can directly engage with it and find answers to their queries.
Zia gauges the sentiment behind each ticket, allowing agents to fine-tune their responses based on the customer's mood and to identify root causes of dissatisfaction.
It auto-tags and auto-assigns tickets to agents with the right expertise and skillset.
Zia constantly monitors team performance, alerting managers to unusual spikes in ticket inflow or negative feedback from customers. This helps in handling such situations proactively.
The Skill Builder interface in Zoho Desk allows users to train Zia on specific tasks relevant to their business operations, making the tool more versatile and better aligned with unique customer service needs.
Pricing:
Zoho Desk offers five pricing plans.
Free Plan
Express: $7 per month per user
Standard: $14 per month per user
Professional: $23 per month per user
Enterprise: $40 per month per user
Free Trial: 15 days
7. Intercom
Intercom's AI-powered bot, Fin, is a cutting-edge customer support tool designed with OpenAI's advanced language models. With its state-of-the-art AI language model, Fin elevates the standards of bot-human interaction. Unlike traditional bots, it can naturally discuss support queries, giving customers a more human-like interaction.
Whether it's on Intercom Messenger, WhatsApp, SMS, or any other platform, Fin ensures seamless communication, allowing businesses to connect with customers on their preferred medium.
Here are some benefits of Intercom's AI – Fin:
To ensure the authenticity and relevance of its responses, Fin derives answers solely from your business' help center. Plus, for transparency, it links back to the source articles, enabling customers to verify the information.
With the "Fin Conversations in Inbox" feature, support teams can effortlessly oversee all of Fin's interactions, ensuring that customer queries are being addressed properly on time.
Through Intercom's Custom Answers feature, organizations can dictate priority responses for certain questions, making sure that Fin presents these tailor-made answers over its default AI-generated ones.
Pricing:
Intercom's pricing chart may seem complicated at first, but in a nutshell, it offers four different tiers of pricing.
Start: $39 per month per seat
Grow: $99 per month (includes 5 seats)
Accelerate: from $499 per month (includes 10 seats)
Scale: from $999 per month (includes 10 seats)
Note: For Fin, Intercom charges $0.99 every time it successfully answers a customer's question, termed as a "Resolution". To avail this rate, you must have an active Intercom plan. Any extra Resolutions beyond your contract are billed monthly on your regular payment date.
Free Trial: 14 days
8. Zendesk
Zendesk AI is an enhanced feature of the Zendesk customer service platform that integrates advanced artificial intelligence capabilities to streamline customer interactions. This encompasses the utilization of advanced bots, AI-powered tools for agents, and intelligent triage.
Specifically, the Answer Bot, a core component of Zendesk AI, leverages machine learning to autonomously provide solutions to customer queries. Zendesk's Answer Bot offers instant solutions to customers by scanning your knowledge base, community forums, and other help resources.
Here are some benefits of Zendesk's AI:
The "Intelligent Triage" AI feature ensures that every customer query is prioritized appropriately. With its capability to recognize the nature of inquiries, it aids in directing them to the best-suited agent or resolving them without human intervention when possible.
Beyond reactive responses, Zendesk AI offers predictive insights about customer experiences and satisfaction. These insights empower businesses to proactively strategize and boost customer engagement.
By deploying bots to extract foundational data like customer name, email, and issue type, Zendesk AI autonomously tackles routine requests. This empowers human agents to direct their attention to more nuanced and impactful tasks, ensuring efficient utilization of resources.
Pricing:
Zendesk has three tiers of pricing for small to large-sized businesses.
Suite Team: $49 per agent per month
Suite Growth: $79 per agent per month
Suite Professional: $99 per agent per month
For enterprise companies, Zendesk has two tiers of pricing:
Suite Enterprise: $150 per agent per month
Additional and more powerful enterprise plans start at $215 per agent per month
Note: The "Advanced AI" plan of Zendesk is an add-on that costs $50/agent per month. Currently, only customers on Suite Professional plans or above can use Zendesk's Advanced AI.
Free Trial: 14 days
9. Nextiva
Nextiva is a cloud-based software that provides customer communication tools for businesses. It integrates various channels like voice, video, chat, SMS, and surveys to help businesses deliver great customer service, from a single platform.
Its unique feature, Conversational AI, uses natural language processing (NLP) and machine learning to facilitate genuine dialogues between customers and the software. Unlike other chatbots, Nextiva's Conversational AI enables authentic, two-way dialogues. It comprehends and processes human language, allowing for more intuitive interactions with customers.
Here are some benefits of Nextiva's AI:
Nextiva uses Conversational AI, supported by Google Dialogflow and IBM Watson, to understand and respond to callers. Using natural language processing tools like Dialogflow, callers can simply describe what they want without going through complex menus.
Nextiva's Advanced IVR empowered with Conversational AI understands varied customer phrases and requests. Machine learning refines this understanding over time, making the system increasingly adept at processing customer intents.
Nextiva enables "Smart Routing" of conversations. Based on the context derived from the AI's understanding of the conversation, calls are directed to the most appropriate department or individual.
Pricing:
Nextiva's "Business Communication" plan offers three pricing options:
Essential: $18.95/user per month
Professional: $22.95/user per month
Enterprise: $32.95/user per month
It also has a Contact Center plan which includes four options – Core, Premium, Optimum, and Ultimate. Pricing on request.
Free Trial: 7 days
Common Challenges with AI in Customer Service
The integration of AI in customer service presents both challenges and opportunities. Here are some common challenges, along with relevant solutions:
Understanding Nuances and Context:
AI systems often struggle with understanding the nuances, emotions, and context of customer interactions.
For example, a customer says, "I just bought this product, and it's not cool." AI might interpret "cool" in its literal sense when the customer might mean it's not working properly or isn't satisfactory.
Solution:
Implement a combination of machine learning and natural language processing in the customer service software to better grasp context. Regularly update and train the model based on customer interactions and feedback.
Many customers prefer interacting with humans because they feel machines lack empathy and understanding. Let's say a customer who's upset about a lost package might not feel comforted by an emotionless AI response.
Solution:
Blend AI and human support. Use AI for first-level queries and then smoothly transition to human agents for more complex or sensitive issues. Additionally, design AI to recognize emotional cues and respond empathetically.
AI might sometimes provide incorrect or non-optimal solutions based on its training data. For example, a customer asks about a product's vegan status, and the AI, misinterpreting the question, provides details about the product's availability instead.
Solution:
Regularly review and train the AI using feedback loops. Incorporate a system in the software where agents can flag and correct AI errors to improve future interactions.
Integrating AI into existing customer service platforms can be technically challenging and disruptive. For instance, introducing a chatbot into an existing customer service portal might cause glitches.
Solution:
Use customer service software that offers seamless AI integration, ensuring compatibility with other tools and allowing for iterative deployments.
If AI is perceived as a solution to all problems, it can lead to unrealistic expectations. For example, a company promotes its new AI chatbot as the go-to for all customer queries, but the bot can't handle complex or out-of-scope issues.
Solution:
Clearly communicate the capabilities and limits of the AI solution. Use the software's analytics to monitor performance and make continuous improvements.
Can AI Replace Customer Support Agents?
Artificial Intelligence (AI) has become an increasingly popular tool for customer service as it can provide automated responses to customer inquiries. AI is able to understand natural language so that customers have an easier time getting the help they need.
But can AI really replace customer support?
The answer to this question depends on how you define what customer support is. AI can certainly automate some of the tasks normally done by customer service reps, such as troubleshooting basic technical issues and providing answers to frequently asked questions. However, it may not be able to provide more complex guidance or engage in customer conversations like a human can.
AI is an increasingly popular tool for improving the customer support experience, but it's important to remember that AI cannot replace human interactions entirely. AI-powered customer service tools should be used to complement existing customer service teams, not replace them.
With the right combination of both human and machine-driven customer support, businesses can provide a better customer experience, reduce costs, and build stronger relationships with their customers.
7 Hacks to Efficiently Use AI for Customer Support
Integrating AI into customer support can drastically improve the efficiency and quality of service provided, but it's essential to implement and use the technology effectively to maximize its potential. Here are seven key hacks for efficiently using AI for customer support:
#1 Chatbots for First-tier Support:
What: Use AI-powered chatbots for handling frequently asked questions (FAQs) or common troubleshooting tasks.
Why: By letting AI handle the more straightforward questions, human agents can focus on more complex or sensitive issues.
How: Regularly update the chatbot's database with new questions and refine its answers based on customer feedback.
#2 Automated Ticket Categorization:
What: Use AI to automatically sort and categorize incoming support tickets.
Why: This can help route tickets to the most suitable human agent or department, reducing resolution time.
How: Train a model based on past support tickets and their resolutions. As more tickets are processed, continuously refine the model.
#3 Predictive Support:
What: Anticipate common customer issues before they even arise, based on data analysis.
Why: Proactive problem-solving can reduce the number of support requests and enhance the user experience.
How: Analyze past support data, user behavior, and product updates to predict and address potential pain points.
#4 Real-time Assistance to Agents:
What: AI tools can suggest solutions or relevant documentation to human agents while they're assisting customers.
Why: Help agents solve issues faster and reduce the need for them to memorize every aspect of a product or service.
How: Integrate AI tools into the support platform that can quickly scan a vast database of solutions based on real-time interactions.
#5 Sentiment Analysis:
What: Implement AI algorithms to analyze customer messages and determine their sentiment (e.g., positive, neutral, negative).
Why: Knowing a customer's sentiment can guide agents on how to respond and prioritize cases that might escalate.
How: Use Natural Language Processing (NLP) tools to scan customer interactions and assign sentiment scores.
#6 Personalized Support:
What: Use AI to analyze a customer's history and preferences to provide tailored support.
Why: Personalized experiences can increase customer satisfaction and build brand loyalty.
How: Integrate AI tools that track customer interactions, purchase history, and feedback to offer personalized solutions or product recommendations.
#7 Feedback Loop and Continuous Learning:
What: Continuously train your AI tools based on new data, interactions, and feedback.
Why: AI tools are only as good as the data they're trained on. Regular updates ensure that the AI remains relevant and effective.
How: Implement a system where every resolved ticket, whether by human or AI, contributes to the learning database. Regularly analyze the effectiveness of AI responses and make adjustments accordingly.
From Routing Queries to Providing Solutions: Hiver's AI Streamlines Everything
As AI technology continues to evolve, we can expect to see even more innovative ways to use this technology to improve customer support.
Hiver's AI-powered customer support platform helps businesses streamline every step of the customer journey, from queries to solutions.

Overall, Hiver can help your customer support team save time and effort, improve efficiency, and deliver a memorable customer experience.
So, why wait?