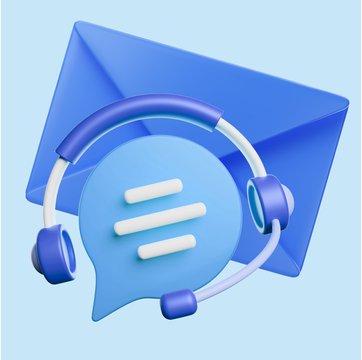 Table of contents
Transform your Gmail into a Helpdesk
9 Best Email Management Software [2023]
Aug 25, 2023
|
11 min read
|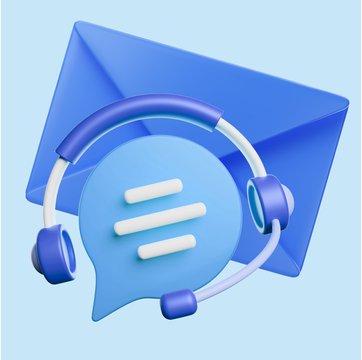 Table of contents
Email has become an integral part of how companies communicate and collaborate. But with the average person receiving around 100-120 emails* per day, it can be tough to stay on top of everything.
That's where an email management software comes in.
An email management software can help you to:
Organize your inbox
Prioritize your emails
Delegate tasks
Enhance team collaboration
And much more.
In this blog, we'll explore the 9 best email management platforms. Whether you're aiming to declutter your inbox, streamline communication, or enhance collaboration, these tools offer the features you need to stay organized.
Table of Contents
What is an Email Management Software?
An email management software refers to a type of application or tool designed to help individuals and businesses organize, streamline, and effectively manage their email communication.
This software enables users to efficiently manage their email correspondence, facilitating tasks such as composing, sending, receiving, categorizing, prioritizing, searching, archiving, and responding to emails.
Key Features of an Email Management Software
An email management software typically offers a range of features, such as:
Inbox Organization: Categorize and prioritize emails easily. This feature helps teams sort emails into folders or labels based on criteria such as sender, subject, keywords, or custom rules.
Collaboration: In a business context, an email management software can facilitate collaboration by allowing teams to share folders, delegate tasks, and assign responsibilities.
Email Filtering: Set up filters and rules to automatically move, label, or archive incoming emails. This helps reduce the clutter in the inbox and ensures that important messages are easily accessible.
Automated Responses: Anemail management software can generate automated responses or acknowledgements, such as out-of-office messages or confirmation receipts. This helps save time in drafting repetitive replies.
Integration with Calendar and Tasks: Integration with calendar and task management tools allows teams to seamlessly convert emails into calendar events or to-do items, helping in efficient planning and time management.
Analytics and Reporting: Some advanced email management software provides analytics and reporting features that offer insights into email communication trends, response times, and other relevant metrics.
Recommended Reads: 
11 Best Team Email Management Software [2023]
Features to Look For in a Customer Email Management Software
9 Best Email Management Software
Take a look at the 9 best email management software available for all types of businesses. 
| Tool | Free Trial | Starting Price | G2 Rating |
| --- | --- | --- | --- |
| Hiver | 7 days | $15/month per user | 4.6⭐ |
| Microsoft Outlook | 30 days | Business plan: $6/user per month | 4.5⭐ |
| SaneBox | 14 days | $3.49 paid monthly | 4.9⭐ |
| Front | 7 days | $19/month per user | 4.7⭐ |
| Help Scout | 15 days | $25/month per user | 4.4⭐ |
| Missive | Free plan | $14/month per user | 4.8⭐ |
| Zendesk | 14 days | $49/month per user | 4.4⭐ |
| Mailbird | Free plan | $39 Annual | 4.0⭐ |
| Zoho Mail | 15 days | $1month per user | 4.4⭐ |
1. Hiver
Hiver is a powerful email management software designed to enhance collaboration and productivity for teams that use Gmail. It turns your Gmail inbox into a shared inbox platform, enabling teams to manage emails, assign tasks, collaborate on responses, and automate workflows.
Key Features:
Email Assignment: Assign emails to specific team members. This helps ensure that the right emails are handled by the right people and that nothing falls through the cracks.
Email Notes and Tags: Add Notes and tags to emails, making it easier to provide context, instructions, or updates to team members. Tags can be used to categorize emails based on different criteria.
Shared Drafts: With this feature,teams can collaborate on drafting email responses in real-time.
Collision Detection: Prevent duplicate responses by alerting team members when someone is already working on an email, reducing the chances of sending conflicting messages.
Analytics and Reporting: Hiver offers insights into team performance, response times, and other metrics to help teams improve their email management processes.
Automation: Hiver provides automation features that can be used to create rules for managing emails based on certain criteria, streamlining repetitive tasks, and ensuring smart workflows are in place.
Benefits:
Hiver works inside Gmail. Hence, teams don't need extensive training to get started with the platform.
Since Hiver works inside Gmail and integrates with most leading tools, teams don't have to switch constantly between different tabs or apps. They can all their work from Gmail.
Hiver is more affordable compared to other email management tools. Besides, it offers 24×7 support across all pricing plans.
"Since we have been using Hiver, we have significantly improved the response time for email and tickets both internally and externally. Hiver simplifies everything for our teams and allows us to manage a more organized environment for handling email requests from employees and customers without massively forwarding messages for assignments; it has been a great success, especially for our support." – Juan B. | Hiver user
2. Microsoft Outlook
Microsoft Outlook is a popular tool for handling emails. It has all the essential features like snoozing emails, calendar, tasks, team inbox, and contacts. You can use it on the web, as a desktop app, or on your mobile.
The best part is that Microsoft Outlook also works well with other Microsoft tools like Word, Excel, and Skype.
Key Features:
Outlook allows you to create folders to organize your emails. You can create custom folders and subfolders to categorize your emails based on different criteria.
You can set up rules to automatically organize and manage your emails. For example, you can create rules to move emails from specific senders or with certain keywords to designated folders.
Outlook allows you to sort emails by date, sender, subject, and other criteria. You can also apply filters to view specific types of emails, such as unread or flagged messages.
Benefits:
Outlook provides a powerful search feature that lets you quickly find emails by typing keywords that match the sender names, dates, and more.
The tool offers a built-in junk email filter, which helps reduce spam and unwanted emails.
You can temporarily snooze emails and have them reappear in your inbox at a later time or date.
Limitations:
Microsoft Outlook is over-loaded with features, which can make it complex and overwhelming for some users.
The Outlook software stores a lot of data, including attachments, calendar items, and files. Over time, this can lead to large file sizes and potential performance issues.
3. SaneBox
SaneBox is an email management software designed to help users efficiently manage their inboxes. It uses advanced algorithms and AI to automatically categorize and prioritize emails, helping teams focus on the most important messages and reducing the clutter in their inbox.
Key Features:
SaneBox has some helpful features like SaneNoReplies, which reminds you of emails you've sent that haven't been answered. There's also a Do Not Disturb feature, which stops new emails from showing up as notifications, so that you can stay focused on your work.
SaneBox analyzes your email history to learn your email behavior. It then automatically categorizes your incoming emails into different folders or labels, such as "Inbox," "SaneLater," "SaneBulk," and more. This categorization helps you identify important emails without getting overwhelmed by less important ones.
SaneBlackHole: This feature allows you to easily unsubscribe from unwanted emails or newsletters. When you move an email to the "SaneBlackHole" folder, SaneBox will automatically unsubscribe you from that sender's list.
Benefits:
SaneBox reduces the time spent sorting through unimportant emails.
The more you use SaneBox, the better it becomes at filtering emails according to your preferences.
The tool is quite easy to set up and manage. It helps keep just the emails you really need to see inside your main Inbox.
Limitations:
May occasionally filter out important emails by mistake.
A few users have reported that when someone emails them for the first time, the message often winds up in their SaneLater folder instead of the main inbox.
4. Front
Front is a collaborative inbox and email management software. If you're looking to handle a group email like info@ or support@, you might want to consider Front.
Key Features:
Front enables teams to manage emails collectively in a shared inbox. Multiple team members can access, respond to, and collaborate on incoming emails from a centralized platform.
Teams can collaborate internally on emails by leaving comments, tagging teammates, and using internal notes to ensure a cohesive and informed response.
Front supports automation rules to route emails to specific team members, apply tags, archive, or take other actions based on predefined criteria. This helps streamline workflows and saves time.
Front can integrate with various third-party applications and tools, such as CRM software, project management tools, and chat platforms, to bring context and information directly into email conversations.
Benefits:
Email "tag" feature helps to automatically sort and color-code different types of emails, saving teams hours of organizing them manually.
The ability to edit email notes is quite helpful.
Fronts lets teams comment on emails instead of replying to them every time.
Limitations:
Complex interface and may require extensive training to get started.
You'll have to upgrade to Front's highest plan to access its complete reporting features.
5. Help Scout
Help Scout is a customer support and email management tool. It provides a centralized platform for handling customer communication, allowing teams to collaborate, prioritize, and respond to emails in a streamlined and organized manner.
Key Features:
Help Scout provides useful collaboration features such as private notes to help team members work together on emails.
It also helps teams create workflows that automatically assign conversations to the right team members or folders based on your preferences. Saved replies make it easy to respond to common requests quickly.
Furthermore, Help Scout lets you access customer profiles, allowing you to view previous conversations and important details. This helps to streamline interactions and reduce any inconvenience for both customers and your team.
Benefits:
Help Scout's interface is intuitive, user-friendly, and easy to navigate.
Easily create custom tags and categories for organizing emails.
Limitations:
Internal and external conversations within the platform can overlap.
Creating SLAs directly on HelpScout isn't an option. To use SLAs, you need to connect Super SLA with HelpScout.
The reporting feature is hard to use and doesn't provide many helpful insights.
6. Missive
Missive is an email management software designed for teams to effectively handle their communications.
What sets Missive apart is that it helps teams focus on collaboration. It allows team members to work together and be on the same page with features like chat, shared inboxes, collaborative writing, task assignments, calendars, and status updates.
Key Features:
Missive's "Rules" feature lets you automate tasks when specific conditions are met, streamlining your team's workflow.
You can easily share pre-written responses and templates with your team or company, saving time when responding to common questions.
To prevent your inbox from getting cluttered, you can combine related conversations into a single thread.
Missive goes even further by offering a wide range of integrations with popular apps like Aircall, Asana, HubSpot, Salesforce, and Trello, making it possible to not just manage emails but other internal tasks and projects from one single platform.
Benefits:
Missive brings together email communication, internal chat, and task management. This ensures that teams don't have to switch between multiple tools.
Features that empower team members to collaborate on email responses and send out relevant, helpful replies.
Limitations:
Learning curve for users who are new to collaborative email platforms.
Some features might be an overkill for individuals or small teams.
7. Zendesk
While Zendesk is a multi-channel customer service platform, one of its core functionalities is email management. Helping businesses handle customer inquiries, requests, and issues that are sent via email.
It provides a centralized platform where customer emails can be tracked, organized, assigned to appropriate agents or teams, and responded to in a timely manner.
Key Features:
Zendesk's core feature is its ticketing system, which allows you to convert customer emails into support tickets. Each ticket represents a customer inquiry or issue and can be assigned, tracked, and resolved by your support team.
The tool integrates with your existing email services, enabling you to manage customer emails from within the Zendesk platform. Incoming emails are automatically converted into tickets, ensuring that no customer communication goes unnoticed.
Zendesk provides automation tools that allow you to set up workflows for handling incoming emails. You can create rules to route emails to specific agents or teams based on criteria like keywords, sender email ID, or the content of the email.
Benefits:
Easy to set up email templates, automation and triggers that help resolve tickets faster.
The ability to organize tasks using various views is quite effective, and allows for streamlined workflows.
Lots of opportunity for customization within the Zendesk suite.
Limitations:
Setting up Zendesk is complicated. Teams require extensive training to get started.
Zendesk's pricing might not be suitable for smaller businesses or teams with limited budgets. As the number of team members or the need for more advanced features increase, the cost can significantly rise.
8. Mailbird
Mailbird is a user-friendly email client software that focuses on simplifying email management and offers features to boost productivity.
Mailbird allows users to view emails from multiple accounts in a single unified inbox. This tool is particularly useful for individuals who constantly toggle between their personal and business inbox.
Key Features:
Customize the interface with themes, colors, and layout options. You can switch between a dark or light theme whenever you want. Also, you can pick from their suggested notification sounds or even upload your own sound.
Handy built-in apps like Facebook, Twitter, WhatsApp, Dropbox, Google Calendar, Asana, Todoist, and more. This means you can access and manage these services directly within Mailbird, keeping everything organized in one place.
The "Speed Reader" feature helps you read through emails quickly. It's like a tool that lets you skim through emails fast, so that you can understand important information without spending too much time.
Benefits:
Mailbird's user-friendly interface makes managing multiple accounts easier.
Easy integration with social media platforms.
Limitations:
Users have reported that Mailbird sometimes crashes randomly.
Cannot have more than one signature for each mailbox.
9. Zoho Mail
Zoho Mail is a comprehensive email management solution that helps businesses easily manage multiple domains, users, and alias addresses. Besides the usual features like out-of-office messages and personalized email signatures, Zoho Mail also includes features like Calendar, Notes, Tasks, Contacts, and Bookmarks.
Key Features:
Easily create private Email Groups for specific purposes. Zoho Mail lets you manage multiple groups, control permissions, set email rules, and prevent spam.
Replace lengthy email threads with Zoho Mail Streams. Have productive discussions without sifting through long emails. Share emails by mentioning people or groups with '@' and even get feedback on email drafts before sending.
Your business's valuable data often resides in emails. Zoho Mail's eDiscovery helps you track, retain, search, and find data easily. Admins can set default retention rules to protect emails.
Zoho ToDo lets you handle tasks in a simpler way. Organize, collaborate, and track work effortlessly. Label tasks for easy sorting and prioritizing.
Benefits:
Easy navigation and auto-categorization of emails.
Seamless integration with other Zoho applications, such as Zoho CRM and Zoho Projects.
Ease of adding custom domains and creating professional email addresses.
Limitations:
Zoho Mail is not as easy to use as GSuite Email services, like Gmail.
Very limited features in the free trial. You'll have to upgrade to their paid plans to get the most out of the tool.
"Within the trial edition, we can only create 5 business emails and the storage space allotted by Zoho Mail is very limited and not sufficient for storing more emails." – KAPIL M. | Zoho Mail user
Tips for Selecting the Right Email Management Software
Here are some key tips to consider when choosing the right email management tool:
Features and Functionality: Look for a software that offers features that align with your email management needs. Key features might include email categorization, advanced search capabilities, email templates, integration with other tools (e.g., CRM, project management),and automated workflows.
Cost and Value: Consider your budget and the value the software provides. Compare the pricing plans, features offered at different tiers, and evaluate the software against value for money. For $X, can the tool meet all the requirements of my team?
Compatibility and Integration: Ensure that the email management software integrates seamlessly with your existing tools and platforms. Integration with email clients (like Outlook, Gmail),project management tools (such as Asana or Trello),and other essential software you use will enhance efficiency.
Security and Privacy: Email contains sensitive information, so prioritize security and privacy. Look for software that offers encryption, secure authentication methods, compliance with data protection regulations (e.g., GDPR and HIPPA),and clear privacy policies.
Customer Support and Training: Excellent customer support and training resources are vital, especially during the implementation phase. Look for software providers that offer responsive customer support, user guides, video tutorials, and other resources to help you make the most of the software.
Bonus Tip: Before making a final decision, read user reviews and seek recommendations from colleagues or peers who have experience using an email management software. Their insights can provide real-world perspectives on the software's pros and cons.
Remember that the "right" email management software varies based on individual needs, so take your time to evaluate your requirements and try out different options with free trials (wherever available) before committing to a specific software solution.
Unlock Seamless Email Management with Hiver
Hiver is a budget-friendly and effective email management software designed to suit businesses of all sizes. Whether you run a small startup or a large enterprise, Hiver offers:
A streamlined solution to organize and manage your emails efficiently.
User-friendly interface and cost-effective pricing.
Powerful features like automations, analytics, multi-tool integrations, and more.