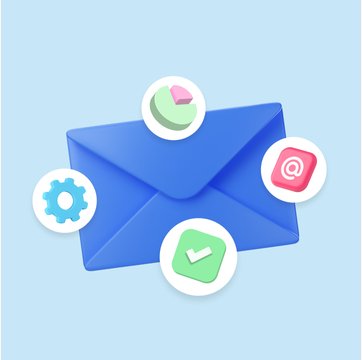 Table of contents
10,000+ teams use Hiver to delight customers!
11 Best Team Email Management Software [2023]
Jul 24, 2023
|
10 min read
|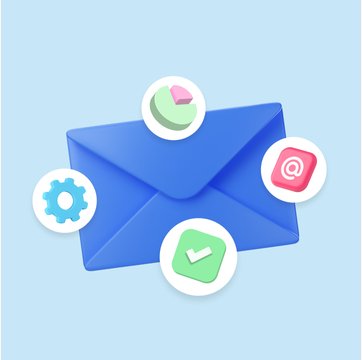 Table of contents
Hiver's latest study found that 77% of customers prefer email over other support channels to contact a business.
Which is why it's not surprising to see companies make use of group email IDs such as support@, finance@, hr@, or [email protected] to manage incoming queries and requests.
But when you use a group email (an email ID that multiple users can log into),it comes with several drawbacks.
Establishing ownership becomes tough and teams have a hard time knowing who is working on what.
Collaboration issues set in leading to missed or delayed responses.
No means to track team performance and stay on top of metrics such as response and resolution time.
This is where a dedicated team email management software can make a difference.
Table of Contents
What is an Email Management Software?
An email management software helps teams receive, sort, organize, and respond to emails. It is useful not only to streamline both internal and external communication but drive visibility and ownership across the team.
Here are some benefits of using an email management tool:
Assign emails to team members easily. This way, everyone knows what they need to work on.
Get complete visibility into who is working on what.
Stay on top of an overflowing inbox by using workflow rules and assignments.
Automate repetitive tasks and speed up response times.
Track key metrics and get access to in-depth reports on team performance.
A Quick Rundown of the Top 10 Email Management Software
Here is a list of the 10 best team email management software to help you determine what will work best for your team.
1. Hiver
Hiver is the world's first Gmail-based helpdesk. This robust shared inbox tool comes with advanced features where emails can be converted into actionable tasks and assigned to the right people. At any given point in time, you can view the status of every email in your inbox as 'open', 'closed', or 'pending'—helping teams track emails till closure.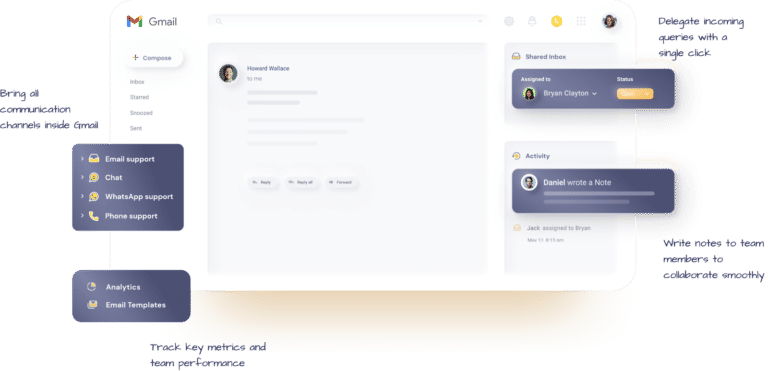 Key features include:
Email tags that can be color-coded to categorize, prioritize, and share conversations with your team
Email Notes to collaborate with your team without leaving Gmail
@mentions to help you rope in specific agents into a discussion
Real-time view of the team's workload to help you allocate email conversations to the right agents for faster responses
Canned email responses to save time and respond faster
Email automations that take care of repetitive tasks. For instance, all email queries from a specific customer can be auto-assigned to a specific team member
Reporting and analytics to improve team performance and customer satisfaction
Pricing:
Lite: $15/user/month
Pro: $39/user/month
Elite: $59/user/month
Take an interactive tour of Hiver
2. Gmelius
Gmelius helps create a collaborative workspace within Gmail where teams can get real-time visibility of their workload, distribute tasks effectively, automate grunt work, and collaborate faster.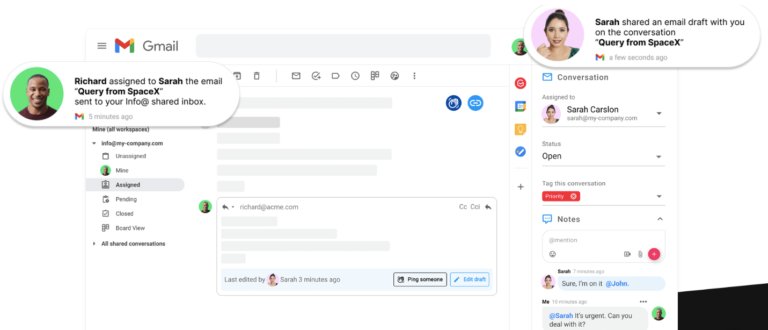 Key features include:
A shared inbox solution supporting 2-way integrations with your existing tools
Gmail Kanban boards that convert email conversations into task cards
Quick notes for internal discussions
Shared drafts to collaborate on replies and craft accurate responses
Meeting scheduler to schedule and coordinate meetings
Pricing:
Flex: $15 per month for your entire team
Growth: $24 /user/month, billed annually
Pro: $36/user/ month, billed annually
3. Drag
Drag is an extensive all-in-one workspace within Gmail. It comes with boards and collaboration tools that are designed to help your teams streamline customer service workflows, visualize sales pipelines, and close deals.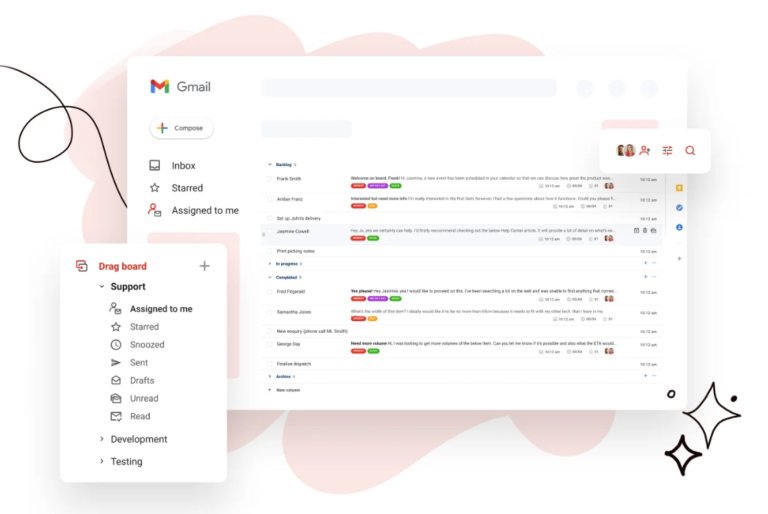 Key features:
Email tracking to know who has clicked and viewed emails
Shared labels and color codes to organize boards based on urgency, time zones, etc.
Drag boards with different permission levels can be used to streamline cross-functional collaboration
Due dates can be added to emails and tasks to ensure your teams never miss a deadline
Pricing:
Starter: $5/user/month
Plus: $10/user/month
Pro: $15/user/month
4. SmartReach.io
SmartReach.io is a sales engagement platform that helps businesses increase lead conversion and shorten sales cycles by delivering effective cold outreach campaigns. 
With SmartReach, effortlessly find and connect with your ideal prospects. Explore a wide range of features designed to enhance prospecting and boost engagement for your sales team.
Key Features:
Increase transparency across sales & marketing team with the shared inbox
Auto-categorization of positive & negative replies with reply sentiment
Cold outreach via multiple channels like LinkedIn, WhatsApp, email, text & call
Increase audience reach and possibilities of getting response with multichannel outreach
AI-generated email content & subject line based on the input provided.
Some of the prominent features that helps increase deliverability are spintax, hyper-personalization, custom merge tags, detailed reporting and many more
Pricing:
Email Outreach Plan starts at $29 per user per month
Sales Outreach Plan starts at $49 per user per month
For Agency & Enterprise plan, reach out to the sales team!
5. HappyFox
HappyFox is a customer support platform designed to simplify and streamline your support process. By automatically converting emails, phone calls, chats, and web requests into tickets, it ensures efficient tracking and prioritization of customer inquiries.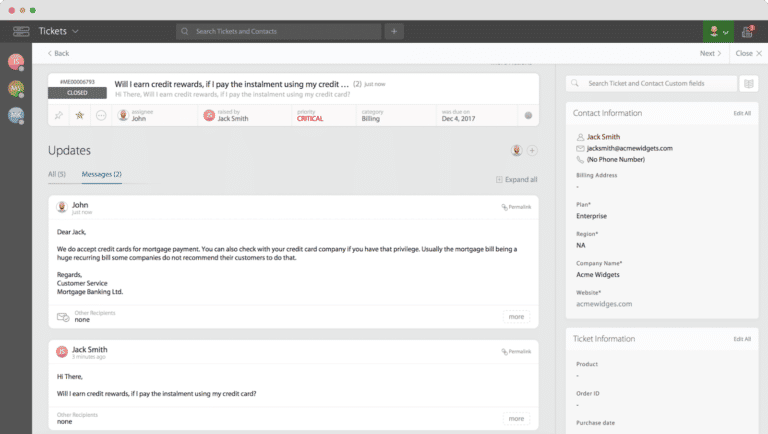 Key features include:
A unified inbox from where all customer requests can be managed
Queues to prioritize and resolve support requests better
Private notes to streamline internal communications
Smart rules to automate ticket assignments
Pricing:
HappyFox offers two different pricing models
Agent-based Pricing:
Mighty: $39 per agent per month
Fantastic: $59 per agent per month
Enterprise: $79 per agent per month
Enterprise Plus: $99 per agent per month
Unlimited Agents Pricing:
Starter: $1499 per month
Growth: $1999 per month
Scale: $2999 per month
Scale Plus: $4999 per month
6. Zendesk
Zendesk is a multi-channel customer service tool. One of its power functionalities is team email management – helping teams assign, track, and collaborate on customer emails.
But, the downside of using Zendesk is that it's got a complicated user interface. That means you and your team need to spend a lot of time and effort figuring out how the platform works.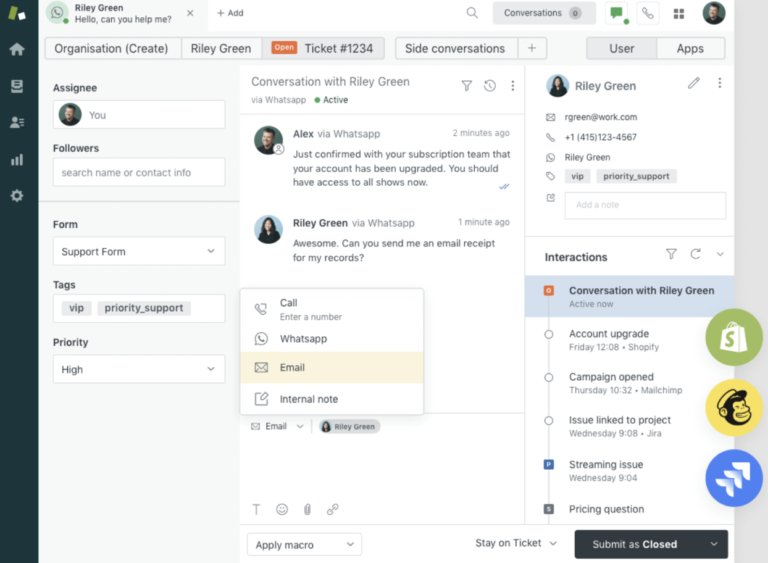 Key features include:
Dynamic request forms to gain more context on incoming requests
Mobile app to respond to customer queries on the move
Built-in SLAs to meet deadlines
Pre-designed responses called macros to take care of repetitive queries
Pricing:
Zendesk has three tiers of pricing for small to large-sized businesses.
Suite Team: $49 per agent per month
Suite Growth: $79 per agent per month
Suite Professional: $99 per agent per month
For enterprise companies, Zendesk has two tiers of pricing:
Suite Enterprise: $150 per agent per month
Additional and more powerful enterprise plans start at $215 per agent per month
7. Groove
Groove is a popular help desk software that has an intuitive shared inbox feature. With Groove, teams can prioritize and resolve customer emails – from a familiar interface.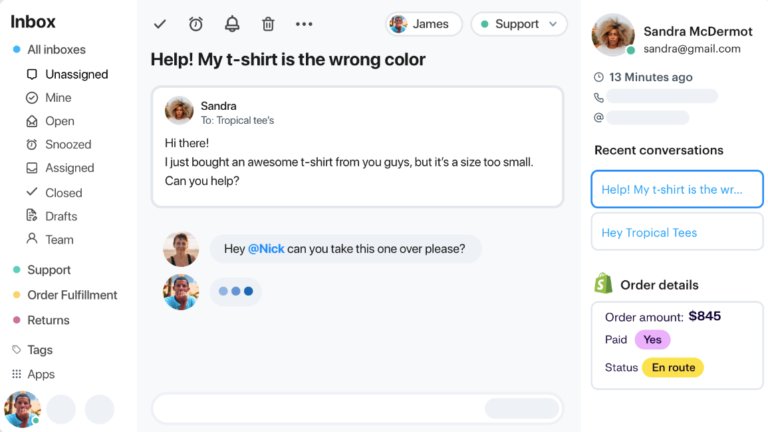 Key features include:
@mentions and Slack notifications to always keep your teams in the loop
Collision detection triggers to avoid duplicate responses
Internal notes to help teams collaborate better
Pricing:
Groove offers 3 pricing plans each under the monthly and yearly models.
Starter: $15/user/month
Plus: $25/user/month
Pro: $45/user/month
8. Front
This customer communication tool has built-in collaboration features that let your team efficiently manage incoming email queries and requests. Front has an interface inspired by that of commonly-used email clients and is quite simple to use. You can easily loop in team members without creating endless threads and provide timely support to your customers.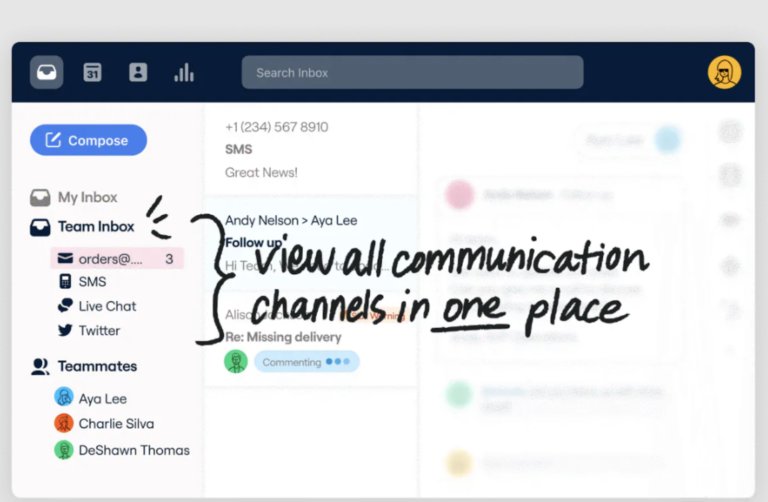 Key features include:
Omnichannel inbox that consolidates messages across channels into a single interface
Integrated customer details such as account data and message history, are displayed alongside the customer message
Advanced analytics to monitor team performance and customer experience
Pricing:
Starts at $19/user/month
9. Freshdesk
Freshdesk is a comprehensive customer support platform. Its email management feature will help your teams convert incoming customer emails into tickets, enabling you to track and respond to customer emails seamlessly.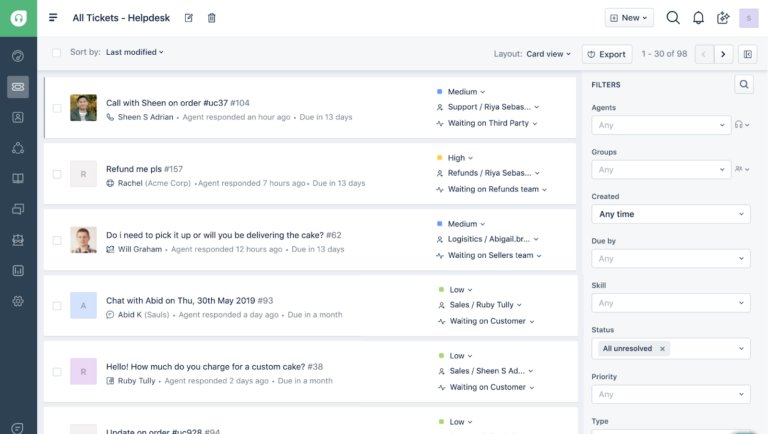 Key features include:
Multiple custom views to better manage tickets
Merging capability to consolidate related tickets into one
Canned responses and autoresponders to speed up resolution times
One-click reports to get detailed insights on email activities, spot outliers, and identify trends in customer queries
Pricing:
Front offers four pricing options.
Starter: $19 per person per month
Growth: $49 per person per month
Scale: $99 per person per month
Premier: $229 per person per month
10. Help Scout
Help Scout is a powerful support tool that lets teams manage all customer emails from a centralized platform. It makes it easy for you to assign, track, and collaborate on these conversations in real time.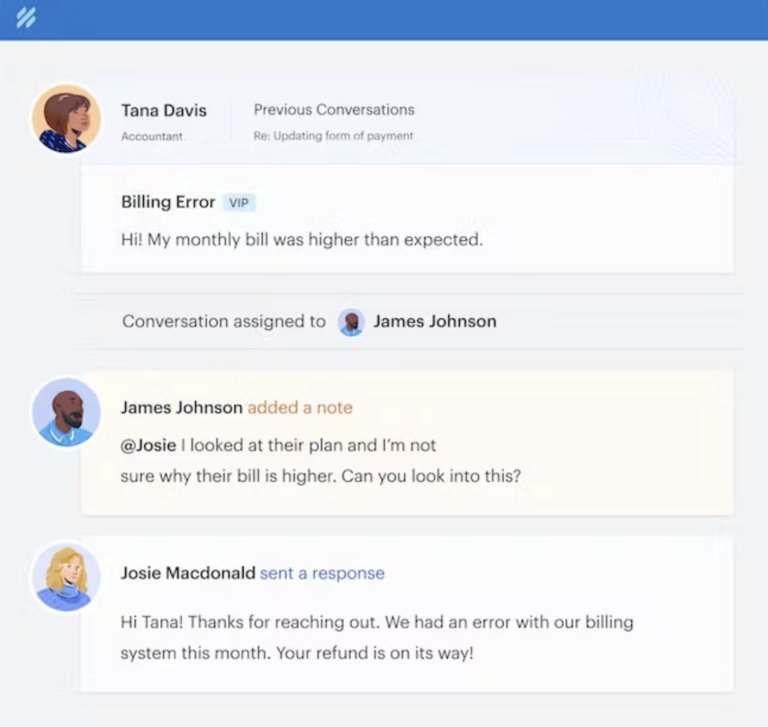 Key features:
A searchable library of saved replies to respond to FAQs in seconds
Conversation history and customer data are displayed with the most recent messages to provide much-needed context
Detailed reports on outreach volume, response times, and other custom data points that matter to your team
Pricing:
Help Scout offers three types of pricing options.
Standard: $25 per user per month
Plus: $50 per user per month
Pro: $65 per user per month
11. SupportBee
SupportBee is a ticketing system that has a shared inbox to streamline customer email communication. The tool offers the familiarity of an email interface and offers multiple functionalities such as email assignment, automation, and draft replies.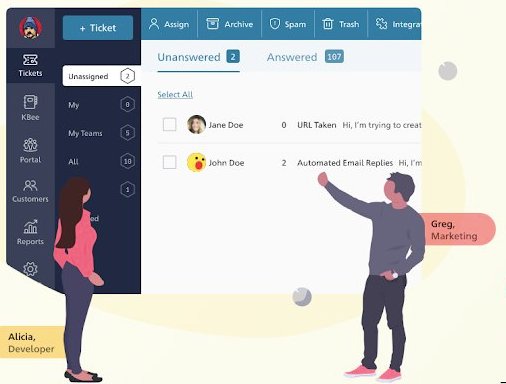 Key features include:
Emails can be categorized as 'Answered', 'Unanswered', or 'Archived', to keep inboxes organized
Drafts can be created and shared with team members to collaborate on customer responses
Log all actions taken on a ticket, to keep teams accountable and informed
Pricing:
Personal: $39 annual
Business: $59 annual
How to Choose the Right Email Management Software?
With plenty of options available in the market, choosing the right email management software may seem challenging. We lay out a few of the most important factors that you need to consider before finalizing one:
Features: Opt for a tool that is backed with advanced capabilities to help you manage emails in an effective way. With a tool like Hiver, you can ensure that every email gets a dedicated owner and can be tracked till resolution. That's not all. By setting up SLAs, you can be assured that customers get timely responses to their queries.
User interface: The software should have an easy-to-use interface that lets you smoothly navigate the platform. Since Hiver works right out of Gmail, its interface is very intuitive – meaning, your teams don't have to spend weeks trying to learn a new software.
Price: This plays a key role when you narrow down on a software. Choose a software that fits your budget and offers good value for money. Hiver has reasonable pricing plans that growing businesses can afford.
Don't feel overwhelmed by customer emails; try Hiver
If you are on the lookout for a solution to help your teams manage shared inboxes like info@ or help@, give Hiver a shot. The best thing about Hiver is that it works on top of Gmail – an interface you and your team would be familiar with.
Your team can get started in minutes. No extensive training. No complex terminologies.