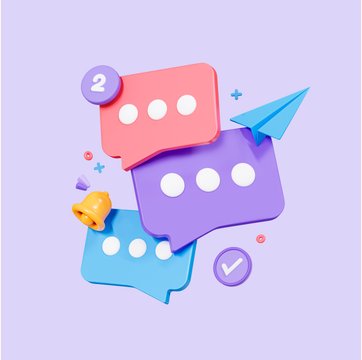 Table of contents
10,000+ teams use Hiver to delight customers!
Top 10 Customer Messaging Platforms to Consider in 2023
Sep 20, 2023
|
9 min read
|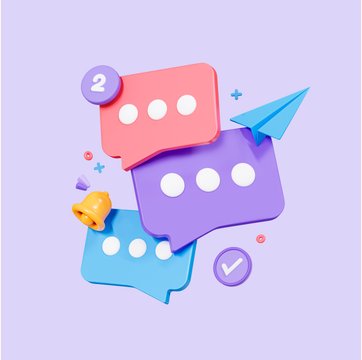 Table of contents
Let's consider this – A potential buyer is one click away from making a purchase on your website. They have a few questions though and need help before making a decision. However, there's no way to get in touch with your brand in real-time, and ultimately the prospect abandons the cart. You end up losing a sales opportunity.
To prevent such scenarios, businesses need efficient customer messaging platforms that facilitate real-time query resolution.
We've covered the top 10 customer messaging platforms that work as an all-in-one hub for customer communication, feedback collection, marketing, and sales.
Table of Contents
What are Customer Messaging Platforms?
Customer Messaging Platforms are specialized tools that help streamline and centralize all customer interactions and communications for sales, support and customer success teams in one place.
They enable businesses to connect with customers through multiple channels such as live chat, email, social media, SMS, and more.
Top 10 Customer Messaging Platforms to Consider in 2023
Let's explore some of the best customer messaging tools.
1. Hiver
Hiver is an all-encompassing customer service platform that empowers businesses to effectively monitor and streamline customer communications directly from their Gmail inbox. By consolidating customer queries from multiple channels such as live chat, knowledge base, WhatsApp, and voice channels, it simplifies and enhances the way you manage customer communication.
With Hiver, businesses can seamlessly manage customer support without the need to move away from their Gmail interface.
Notable Features
1. Live Chat: Hiver's live chat feature lets your team to respond instantly to customers. You can assign incoming customer chats to specific agents directly from Gmail, thereby enhancing response times. You also get custom chat templates for recurring issues.
2. Automation: Automate routine tasks like assigning and tagging of queries. Teams can also auto-assign queries based on skill or in a round-robin format.
3. SLA Management: Hiver allows businesses to set up Service Level Agreements (SLAs) to ensure customer queries are addressed within defined timelines, thereby maintaining high levels of customer service.
4. Analytics: Hiver provides robust analytics and reporting features. Teams can monitor various metrics like response time, resolution time, and individual team member performance to gain insights and make data-driven decisions. It also provides options for multiple report types like conversation reports, user reports, and more.
5. Integration: Hiver seamlessly integrates with third-party tools like Aircall, Asana, Jira, Okta, Quickbooks, Salesforce, Whatsapp, Slack, and more.
2. Front
Front is a comprehensive customer communication platform. It facilitates teams to consolidate messages from various channels, direct them to the appropriate individual, and maintain a clear view of all customer interactions. It also promotes team collaboration, ensuring you deliver prompt and effective responses to customers.
However, its analytics and reporting capabilities are limited. Accessing in-depth analytics with Front can get 60% more expensive, as compared to a tool like Hiver – that offers extensive analytics at an affordable cost.
Notable Features
1. Email Management: It enables teams to collaborate on emails arriving in shared inboxes such as contact@ and orders@. You can assign these emails to team members and track their status in real time.
2. Automated Routing: It automatically routes customer conversations from various sources to the appropriate support agent. Messages can be auto-routed based on criteria like keywords, sender, or time of day.
3. Collaboration: It allows team members to collaborate on customer queries by enabling them to share conversations, add internal comments, and create shared drafts.
4. Workflow Management: Front helps you eliminate unnecessary manual work and concentrate on what's truly important. It transforms your email into an automated workspace, enabling your team to be more productive.
3. Messagely
Messagely is a messaging platform designed for online businesses, and is aimed at acquiring, engaging, and supporting customers. This modern tool combines the functionalities of live chat, targeted messaging, and a team inbox into a single platform.
Notable Features
1. Live Chat: Messagely offers a live chat feature that enables real-time conversations with website visitors, leading to improved engagement and higher conversions.
2. Targeted Messaging: With Messagely, you can send personalized, targeted messages to customers based on their behavior or user attributes.
3. Shared Inbox: It provides a unified team inbox to centralize all customer messages from multiple channels such as live chat, phone, and email.
4. Automation: It allows businesses to set up automated responses or message sequences based on specific triggers or conditions.
4. Hubspot
HubSpot is a renowned suite of products that comprises marketing, sales, customer service, and CRM software. One of its critical offerings is the customer messaging platform designed to streamline business communications and enhance customer engagement.
Notable Features
1. Shared Inbox: HubSpot's shared inbox offers tools to amalgamate customer communications from live chat, Facebook Messenger, chatbots, team email, and other channels. It serves as a comprehensive inbox where sales, marketing, and customer service teams can oversee, handle, and respond to all discussions.
2. Real-Time communication: With the Conversations Inbox in place, you'll have a unified view of messages from all your integrated channels. Stay organized as you view ongoing conversations, reply to messages, and create tickets to monitor customer issues effectively.
3. Automated chatbots: Its chatbots help streamline workflows, as well as manage tasks like lead qualification and meeting scheduling. The chatbot builder, integrated with HubSpot CRM, enables bots to send personalized messages to customers using existing contact data.
4. Collaboration: Facilitate seamless collaboration by integrating shared email aliases with the Conversations Inbox. Establish efficient workflows by setting up rules. Effectively route or assign emails to designated individuals or teams and apply filters to sort through conversations.
5. Zendesk
Zendesk is a customer service solution facilitating real-time, seamless customer interactions across various channels. It combines omnichannel messaging with AI-driven chatbots, allowing businesses to offer personalized support. Despite its advanced features, some users have reported that Zendesk can get overwhelming and complex to navigate.
Notable Features
1. AI-Powered Chatbots: Zendesk's platform has AI-powered chatbots that can handle routine customer queries, enabling agents to handle the more complex issues.
2. Integration with Zendesk Suite: The messaging platform integrates seamlessly with other Zendesk Suite products. This enables businesses to create personalized customer experiences, as all customer interactions and data are easily accessible across platforms.
3. Web, Mobile, Social, and Business Channels: Zendesk allows you to add messaging to your website, mobile app, popular social media like WhatsApp and Facebook, and even tools like Slack. This enables you to offer customer support across different platforms, ensuring your brand is always reachable.
4. Agent Workspace: All customer conversations and details are stored in one central workspace, equipping agents with the necessary tools and customer insights. This enables your team to deliver personalized service across various channels, ensuring consistent and effective communication.
6. Zoho Desk
Zoho Desk offers a customer messaging platform to deliver exceptional, high-quality customer support across multiple channels. It is a part of the Zoho Suite, which provides a comprehensive solution for managing and streamlining customer communications.
Businesses can leverage this platform to connect with their customers efficiently, address their concerns, and enhance overall customer satisfaction.
However, according to some user feedback, navigating through the platform's interface can be challenging. Additionally, it's difficult to set up automations on Zoho.
Notable Features
1. Ticketing System: Zoho Desk has a robust ticketing system that allows support teams to effectively manage and track customer issues. Tickets can be categorized, prioritized, and assigned to the appropriate team members for resolution.
2. Canned Responses: This feature provides preformatted responses for standard queries, eliminating the need to manually type responses.
3. Multi-channel Support: Zoho Desk supports a variety of communication channels, including email, social media, live chat, and phone. This allows businesses to interact with customers through their preferred method of communication.
4. Chat Feedback: Zoho Desk makes it easy to see if your customers are happy with the chat service. It includes a feature that allows customers to rate the service directly in the chat window. This gives your team instant feedback on how well they're doing.
5. Automations: Zoho Desk lets you set a waiting time for chats. Once this time is up, the chat turns into a ticket automatically. This way, your team won't miss any customer chats.
7. LiveAgent
LiveAgent customer support tool integrates various communication channels within a single interface. It helps provide faster customer service, optimize workflows, and boost overall customer satisfaction levels. Key features include comprehensive ticket management, an accessible knowledge base, and efficient time-tracking capabilities.
Notable Features
1. Live Chat: The platform helps support teams provide real time chat support, enabling them to serve customers in real-time. LiveAgent's chat tool offers multiple high-end features like intelligent chat routing, proactive chat prompts, and visitor tracking; all delivered through a multilingual chat widget.
2. Call Center: LiveAgent offers a comprehensive call center VoIP solution that allows you to effortlessly connect with your customers. It comes with sophisticated features like IVR, call back requests, ACD, intelligent call routing, seamless call transfers, limitless call recording, and high-definition video calls. 
3. Ticketing System: Its ticketing system organizes customer inquiries from all channels into a single interface, making it easier to manage and track customer conversations.
4. Knowledge Base: LiveAgent includes a built-in knowledge base tool to help customers find answers to their questions independently, reducing the workload of your support staff.
8. Freshchat (Freshworks)
Freshchat is a tool from Freshworks that offers real-time, personalized communication for sales and customer engagement teams. It enhances customer interaction with features like triggered messaging, in-app campaigns, integrated self-service, and intelligent message routing. Its automation capabilities streamline repetitive tasks such as assigning and tagging customer messages. It also offers integrations with multiple tools to enable informed decision-making.
Notable Features
1. Multi-channel: Offer your customers a unified and effortless experience, regardless of the channel they utilize—whether it's self-service or agent-assisted. From messaging and live chat to email and voice interactions, ensure a seamless support experience on different channels.
2. AI-Powered Support Assistance: Effortlessly create and deploy interactive bot experiences on your website, native app, and various messaging platforms, ensuring round-the-clock, efficient support.
3. Unified Agent Workspace: Equip your agents with all context necessary to offer personalized customer interactions at a large scale. This facilitates easy access to critical details such as past transactions, unresolved issues, conversations across various channels, and more, all from a unified workspace.
4. Customer Journey: Take a proactive approach to engage customers on web or messaging platforms, staying a step ahead of potential concerns. This helps transform every interaction with your company into a potential opportunity for revenue growth.
9. Podium
Podium is a customer communication platform that helps enhance customer relationships and online reputation. It offers a unified inbox for all customer interactions, including text messages, Google reviews, Facebook messages, and more.
It also has a robust online review management system that helps you engage with customer reviews on forums and third-party sites. Podium offers a web chat tool that makes it possible to engage and interact with your website visitors in real time.
Notable Features
1. Unified Inbox: Podium consolidates messages from various channels, such as texts, emails, and social media, into a single interface, enhancing communication management.
2. Online Reviews Management: Businesses can manage and respond to reviews across multiple platforms like Google and Facebook. This aids in improving a company's online reputation.
3. Webchat: Podium provides a web chat tool that can be placed on your business's website to communicate with your website visitors in real-time.
4. Lead Generation: Use text messages to send personalized communications that quickly translate into customer sales.
5. Payment Platform: Podium also includes a payment platform that lets businesses send an invoice directly via text to enable customers to make payments securely.
10. Helpshift
Helpshift is a customer service platform that integrates multiple communication channels like in-app chat, web chat, email, social media, and phone into a unified system. It uses advanced AI and automation to offer self-service support options such as searchable FAQs and chatbots, along with AI-powered issue routing.
It also provides analytics and reporting for enhanced decision-making and strategy improvement.
Notable Features
1. Chat and conversation: Helpshift offers a natural and engaging chat experience for Discord and mobile gaming. It enables asynchronous chat for user freedom, unifies chat conversations across channels, and leverages automation for swift issue resolution.
2. Self-Service Support: Helpshift offers self-service support features such as searchable FAQs and chatbots powered by AI. The tool enables customers to find quick solutions to their inquiries, thus reducing the workload on support teams.
3. AI-Powered Issue Classification and Routing: With advanced AI capabilities, Helpshift automatically classifies and routes customer issues to the right team or agent, ensuring efficient and timely resolution.
4. Customization and Branding: Helpshift allows for customizable branding options to align the messaging tool with your business's visual identity and provide a personalized customer experience.
5. Mobile SDKs and In-App Messaging: Helpshift offers mobile software development kits (SDKs) for easy integration with mobile apps, allowing businesses to provide in-app messaging and support directly within their mobile applications.
Choosing the Best Messaging App for Your Business
Choosing the best messaging app for your business is a crucial decision that can significantly impact how you communicate with prospective customers and customers. Here are some key factors to consider when making your selection:
1. Features and functionality: Assess the features and functionalities offered by different messaging apps. Consider whether the app provides essential features such as real-time messaging, chatbots, integration with other tools, and customization options that align with your business needs.
2. Channel support: Evaluate the messaging channels supported by the app. Look for options like web chat, in-app messaging, social media messaging, SMS, and email integration. Choose an app that supports the channels most relevant to your target audience and business requirements.
3.User experience: Consider the app's user interface, ease of use, and accessibility across different devices and platforms. Ensure that the messaging app provides a smooth and intuitive experience for both your team members and customers.
4.Integration capabilities: Assess the app's ability to integrate with your existing systems, such as CRM platform, helpdesk software, or project management tools. Seamless integration can enhance workflow efficiency and provide a unified view of customer interactions.
5.Security and data privacy: Prioritize the security and data privacy features offered by the messaging app. Look for end-to-end encryption, user authentication mechanisms, and compliance with relevant data protection regulations to safeguard sensitive customer information.
6. Scalability and pricing: Consider the scalability of the messaging app to accommodate your business growth. Evaluate pricing models, subscription plans, and any additional costs associated with the app to ensure it aligns with your budget and provides value for money. For example, Hiver comes at an affordable price of $15/user/month and offers all necessary features with no hidden costs.
7. Customer support and resources: Assess the quality of customer support provided by the messaging app vendor. Look for resources such as documentation, how-to guides, and responsive customer support channels to ensure you can easily resolve any issues or questions that may arise. Keep in mind that a lot of companies charge even for initial setup. Look for a tool that offers support at all times, just the way Hiver with its 24×7 assistance at no extra cost.
8. Reviews and reputation: Read reviews and seek recommendations from other businesses or industry professionals who have experience using a messaging app. Pay attention to the app's reputation, reliability, and customer satisfaction ratings.
Wrapping up
When you choose a customer messaging tool, assess your specific requirements, scalability needs, and budget constraints. Make an informed decision to embrace effective, real-time messaging that helps drive profitability.
And to try a customer messaging platform for free, click here!