60%
improvement in average first response time
50%
improvement in average resolution time
Oxford Business Group is a research firm (established in 1994) that specializes in gathering business intelligence on emerging markets around the world. The firm employs seasoned market analysts to study changing economic landscapes and produces comprehensive reports on various sectors including banking, capital markets, and transportation.
Given the extensive groundwork needed for research, Oxford Business Group deploys 30 to 35 field teams across 4 continents: Africa, Latin America, the Middle East, and Asia. The members of the fieldwork are in sync with the central team, and constantly reach out to them for assistance. This is where email plays a significant role — in bridging the gap and ensuring prompt communication between them.
The Challenge
Christian Sibayan manages one of the key teams at Oxford Business Group: Field Operations. His team is responsible for providing assistance to the agents in the field.
The team receives large numbers of queries and requests from field teams — and it's important that they assist the agents in as little time as possible.
Christian's team was initially using Outlook to manage the (usually heavy) influx of emails. But, there was one major problem: the team leads had no intuitive way to find out who was working on which support email. This made it difficult for the team leads to ensure that the field agents got their requests attended to on time.
The team then moved to Kayako, a ticketing platform to manage queries. This was also problematic. Replying to emails was anything but straightforward: While the platform allowed the team to view and read emails, they had to go outside of Kayako to respond to some of them. With the continual back and forth between tools, assisting those on the field became tiresome and confusing.
The Solution
As Hiver runs on top of Gmail, Christian's team was quick to adopt it. There were no training sessions. Onboarding was a breeze.
---
What's really awesome about Hiver is that it works out of Gmail. So, the UI is very familiar and that's made it easy for my team to get used to it.
---
Assigning support queries to individuals is effortless now. It just takes one click from the Gmail sidebar.
Hiver has also cut down on the back and forth between multiple tools. From assigning queries and responding to emails, to monitoring agent performance, the teams do it all from one single place.
Using Hiver's Tags, they prioritize the daily workload and pick up requests based on the degree of urgency. For instance, the accounting team uses a specific Tag for identifying invoices that need immediate attention.
More visibility into support interactions
With Hiver, Christian and the other team leads have been able to gain end-to-end visibility into every team member's workload.
Inside the 'Team' view, they get a detailed account of what every support rep is working on. This helps them distribute work evenly across the team.
And by applying Hiver's customizable filters, the team leads instantly see their workflow. What requests are being worked on at the moment? Which ones are pending? Are the most urgent ones resolved? They have all the answers they need.
Christian adds:
---
Hiver's filters are really effective – it helps me view queries assigned to all my agents and also the ones that have already been resolved. Not to forget the 'Team' view which makes it really simple to review every agent's workload.
---
Improved team collaboration translates into faster customer service
Hiver has changed the way teams collaborate internally at Oxford Business Group. With Notes, team members easily loop in their colleagues and add context to queries.
For instance, the field operations team makes use of Notes to give context to incoming requests. In cases where the request is slightly complex, the team leads simply tag the team member handling the query using the @mention and leave a message.
Earlier, this was anything but straightforward. The team leads would have to forward the email to the agent and add a short note on top of it. More internal emails meant more clutter.
But, Notes has done away with the need to send internal emails. And consequently, the teams are collaborating a lot faster.
Also, referring to historical information (meeting notes, contracts, or collaterals) has become a breeze using Notes Search. This saves a lot of time as support reps no longer have to reach out to team leads requesting past information. They can find it themselves via a simple search on Gmail.
---
What I really love about Email Notes is the ability to do a quick global search and pull up the relevant internal conversations along with the email threads.
---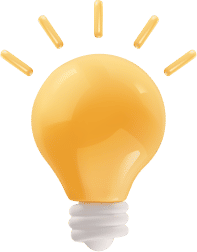 The Hiver advantage
Improved collaboration translates into a more efficient support team that elevates customer satisfaction.
Favourite features
60% improvement in Average First Response Time
Earlier when the teams were using Kayako, tracking metrics around team performance was highly complicated.
Hiver has turned that around.
---
After I started using Hiver, it's become very easy to monitor my team's performance. I also like the fact that you can easily export these reports in just a few clicks.
---
And by making it easy to respond to requests, Hiver has helped improve the average first response time by 60%.
The team has also become more efficient overall. Owing to effective workload distribution and quick internal collaboration, the average resolution time has been reduced by 50%.
After installing Hiver in March 2019, the SLA completion rate of the field operations team has hit 100%.
Hiver is a very friendly tool. As it sits inside Gmail, it doesn't give you an alien feel. Assigning and composing emails is straightforward. And it does away with the complexities of a ticketing system. Everything about it is so simple.

Location
London, England
Industry
Business Services
Goals
Manage large volume of email queries and provide timely responses to field agents