Specialty Box & Packaging Co. is a full-service retail packaging provider based in Albany, NY, USA. They supply an array of packaging products, including custom-printed retail bags, boxes, tissues, gift wraps, and more. They currently provide branded packaging solutions to over 1,000 restaurants in the United States.
We spoke to Joshua Fialkoff, the Chief Operating Officer at Specialty Box to understand their problems and how Hiver has helped them eliminate email noise and transform customer service.
The Problem
The team at Specialty Box was using Google Groups to manage email conversations with customers, vendors, and shipping partners — but they ran into problems.
The Google Groups' inbox often got extremely cluttered and unorganized. It was difficult to establish who had to start working on an email when it arrived. Because the team didn't have a way to build clear accountability, two members often ended up working on the same email.
Not just that, Joshua had to spend a lot of time finding out who was working on what. Responding to customers in a timely manner had become tough.
This led Joshua to look for a better way to manage their customer service inbox. One that would not only keep the team on the same page but also help other team members seamlessly step in to assist when necessary.
The Solution
Their search for a better tool to manage emails first led them to Zendesk. But the team wasn't comfortable with the idea of using a ticketing system.
---
I didn't like the idea of people having to switch between multiple systems to handle email. Additionally, ticketing systems like Zendesk generate emails that don't look like regular email. I wanted to interface with our customers and vendors in a manner that was familiar to them rather than forcing them to use email in a different way.
---
Within a few days, they were fairly certain that Zendesk wasn't the tool for them.
---
I don't think Zendesk is a good customer service solution. It doesn't solve the problem of email noise. It breaks email threads and that can be annoying.
---
They then moved on to Front but ran into problems there as well.
---
Front had a pleasant interface. However, it cluttered our actual Gmail inbox with duplicate messages, and it had a flaw that had my team missing critical emails. We couldn't have that.
---
This was a massive deal-breaker for them.
And this finally led them to Hiver. What worked in Hiver's favor was the fact that it directly plugged into Gmail.
My team and I are familiar with the Gmail interface. Hiver was an opportunity to leverage that familiarity and use it in a way that reduces email noise, duplication of effort, and wasted time.

Using Hiver, they turned their hello@ Google Group into a shared inbox that they could access right inside Gmail, without having to log in to their team inbox separately.
The team could now seamlessly manage all client and vendor communication right from their Gmail inboxes. There was no longer a need to switch between apps. There was no learning curve because of the familiarity with Gmail. And the best part — no more tickets, broken email threads, or missed emails.
Shared inboxes for Agile customer service
Previously, when an email arrived inside the Google Group, there was no way to establish who had to start working on it. There were occasions when emails went unattended for long periods of time.
Now, with Hiver's email assignment, Joshua ensures that every incoming email has an owner and nothing gets missed.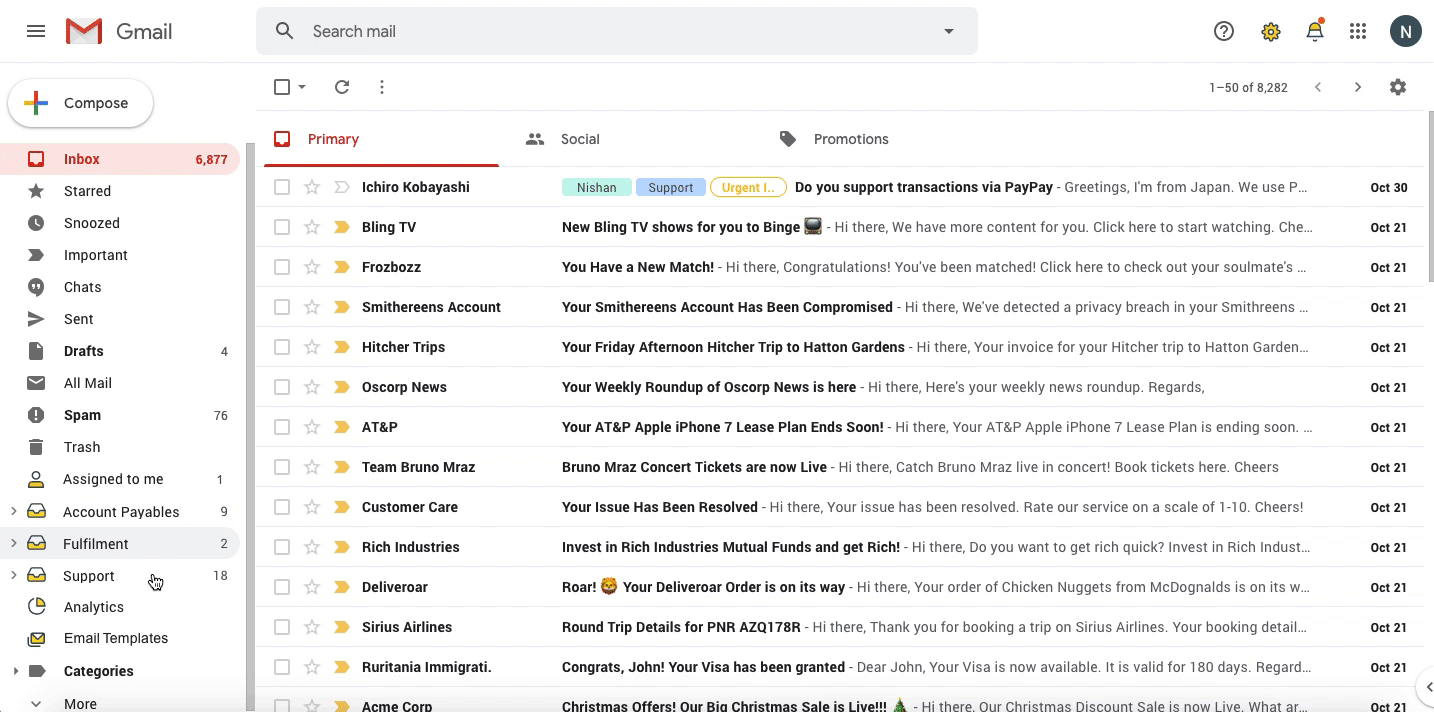 And it doesn't end here. Once a team member completes working on an email, they can make use of the email status feature and mark it closed. This helps them easily identify how many emails are still awaiting resolution.
Joshua says:
---
We're a small team doing a lot of work. We have to be vigilant in our fight against email noise and duplication of effort. Hiver has been a great tool in this fight: one person on our team scans the email, assigns or tags it, and then it gets done!
---
Improved team collaboration means faster email resolution
Whenever someone at Specialty Box needs help resolving an email, they just write a Note to their teammate. This helps the team collaborate on emails without having to forward them internally or rely on team chat apps where building context takes time.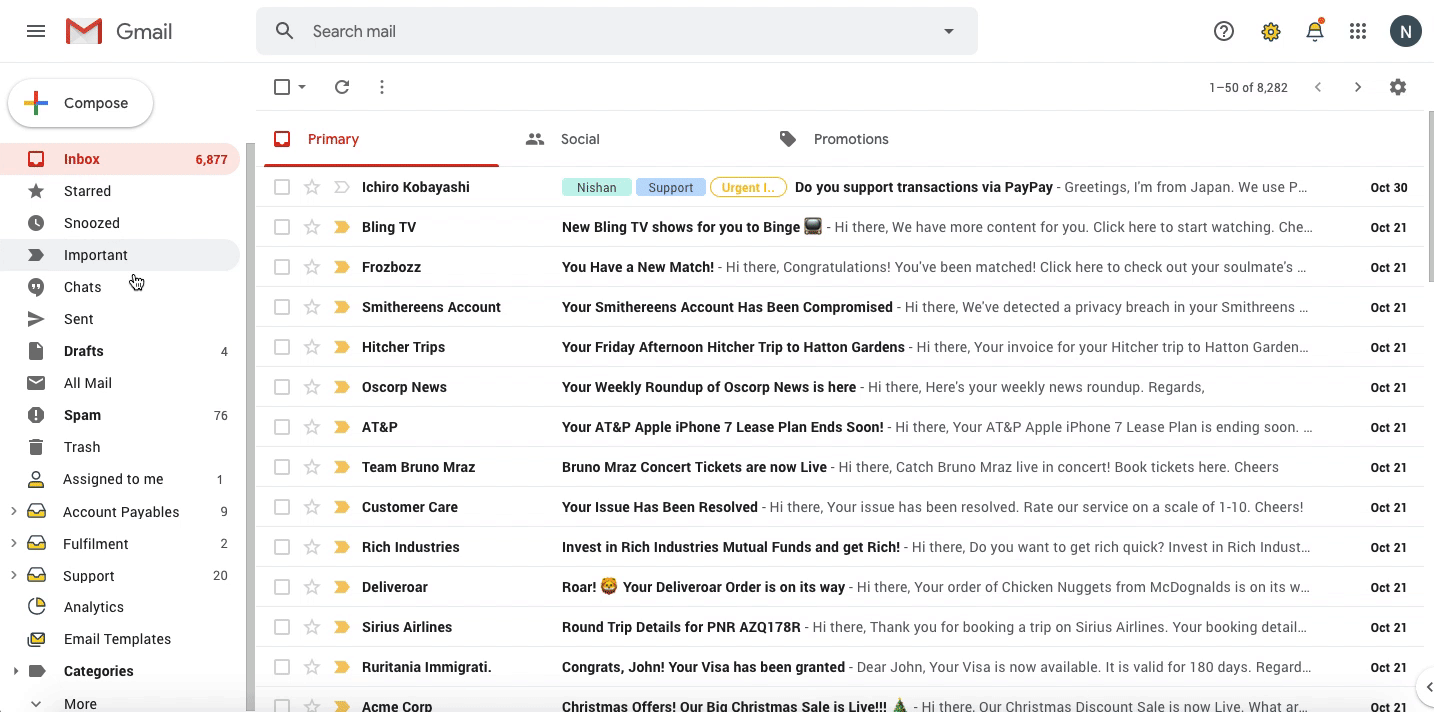 ---
We really like Notes in Hiver. It gives us the ability to @mention team members, and it keeps email threads clean.
---
Faster, more consistent email responses with Templates
Joshua and the team love Hiver's Email Templates. The templates serve as canned responses which can be organized into folders and shared with the team.
This has helped them significantly decrease their response time and also made customer communication more consistent.
Joshua adds:
---
The email templates are really wonderful. We fold them into our fulfillment process which saves us time, and reduces the likelihood of error.
---
Closing note
With a background in Software Development, Joshua Fialkoff has always embraced the idea of Agile. Now in his new role as the COO of Specialty Box & Packaging Co, Hiver has helped him significantly eliminate email noise and adopt Agile for customer service.
---
With Hiver, we've been able to work more effectively, and cut the clutter that had previously bogged us down.
---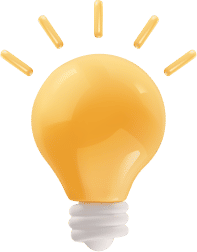 The Hiver advantage
Hiver helped the operations team at Specialty Box eliminate email noise and adopt an Agile approach to customer service.
Favourite features
Location
Albany, New York
Industry
Business Services
Goals
Manage emails with customers, vendors, and partners