Business Network International (BNI) is an international networking organization that supports small business owners with networking opportunities and referrals. BNI Alberta South is a branch of the organization that focuses on assisting small businesses in southern Alberta, Canada.
Email is a crucial communication channel for BNI Alberta South. It helps them stay in touch with their members (business owners who join BNI),engage with prospects, and assist website visitors who are looking for information about their programs.
The Challenge
The Operations team at BNI Alberta South is responsible for handling different types of support emails:
Queries from existing members regarding community events, membership details, and more.
New submissions from applicants.
Invoices from various services that BNI Alberta South is using.
General inquiries from website visitors looking to know more about what they offer.
The team consists of three members, including Bartek Marczak who is the Operations Manager.
They were earlier using one common Gmail ID where everyone would log in to attend to these emails. This approach, however, began posing some problems for the team.
Since the team was working out of the same inbox, there was no easy way to find out if an email query was yet to be picked up, work-in-progress, or resolved. At the same time, work became extremely siloed as the team members had no way of knowing what queries their colleagues were working on.
The lack of visibility meant that the team had to manually check emails to figure out the next steps: whether a query needs follow-up, whether it's resolved, or should someone else be looped in. This was extremely time-consuming.
And the fact that all three team members were working remotely —added to the communication breakdown — the only way they could take help from a colleague was through forwards/Ccs. This led to a lot of back and forth over email, leading to further delays in resolving queries.
The Solution
Bartek started looking for a solution that would help his team streamline and manage email requests in a more effective manner.
While he contemplated switching to a helpdesk, he preferred not wanting to move his team outside of Gmail.
Upon doing some research, he came across Hiver – a customer service solution that works on top of Gmail.
The biggest advantage of Hiver was that the team didn't have to spend much time and effort in learning to use it. They started using it almost right away.
---
I thought about using a ticketing solution but decided against it. I've interacted with the support team of companies that use one. And the emails they send don't have a pleasant look. Also, I'd get a confirmation email every time I raised a request and every time a request was resolved. Too many unnecessary emails!
---
More visibility = faster replies
With Hiver, the team is not only able to attend to queries from their Gmail inbox but also get complete visibility into their status.
All incoming emails arrive in the Unassigned section which can be accessed from the Gmail side panel. Depending on which team member is in charge on a particular day, they respond to these emails one by one, right from this section. The ones that are resolved are then filed under the Closed section.
Everyone on the team now has clarity on what emails they need to attend to.
---
We usually take turns to manage emails. So, whoever is in charge of handling emails on a particular day just has to open the Unassigned section and start replying to the emails. Ever since we started doing this, we've been replying to emails a lot quicker.
---
Creating ownership with Tags
Hiver has brought structure to how the team members handle their daily workload.
Using Hiver's Email Tags, the team is able to categorize the different types of emails arriving inside their group inbox.
For instance, all invoice-related emails from vendors are assigned a particular Tag. Similarly, all emails regarding application submissions are assigned a tag.
Leveraging email Tags has helped the team distribute daily workload better. A part of every team member's responsibility is taking care of emails under a particular Tag.
Improved collaboration while working remotely
Earlier, when the team was using a common Gmail ID, they had to rely a lot on forwards and sending more internal emails to get help from a colleague.
This problem has been fixed for good with Hiver. The team now uses Hiver's Email Notes extensively to communicate with one another and get help on queries — without having to send internal emails. And as the team members aren't co-located, this has helped bridge the communication gap to a large extent.
Whenever a team member needs help, they simply write a Note, which appears right next to email threads, and tag a colleague using @mention.
The team also uses Notes to provide context around queries. It is particularly helpful since a different person handles the group inbox every day.
Bartek adds:
---
We use Email Notes to explain everything going on behind a particular interaction. So, irrespective of who is in charge of handling emails on a given day, they have all the context they need to take the conversation forward and resolve the query.
---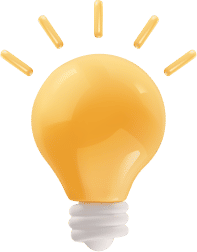 The Hiver advantage
Remote collaboration is no longer a problem for the team. They have complete visibility into daily workload, easily work together on queries, and provide faster resolution.
Favourite features
Automation for productivity
Hiver has not only enabled the team to communicate faster but also automated a large part of their workflow.
By using Hiver's Automations, the team has eliminated a lot of manual work. Emails that don't need resolution are taken care of with zero effort. For instance, any auto-responder that the team receives is automatically filed under the Closed section.
Automations help organize incoming emails too. For instance, any email that contains 'New BNI membership application' in the subject line gets tagged as Application.
The team is also able to automatically assign certain types of emails to certain team members.
Bartek explains:
---
We receive a lot of email notifications from the services that we use. And the subject lines of these emails are usually the same. This helps us auto-assign these emails. So, for instance, whenever we receive a monthly recurring invoice, it gets automatically assigned to someone in our team.
---
In-depth performance tracking
Hiver's Analytics allows Bartek to track his team's performance with ease.
He keeps tabs on metrics such as first response time and average response time to get a clear, quantitative understanding of how efficiently his team handles incoming queries.
Bartek is also able to break down team performance based on the different types of emails they respond to — which are segregated using Tags. Be it average resolution time for emails tagged 'Applications' or first response time for emails tagged 'Payment', Bartek can now deep dive into how his team works on a daily basis.
Keeping track of these metrics has helped Bartek proactively identify issues and take immediate action.
We typically aim to respond within four business hours. With Hiver's Analytics, I always know how well we are doing on that front. And whenever the team's first response time goes beyond the agreed number, we're able to immediately find out what type of emails are taking more time, get to the bottom of the issue, and fix it.

Closing Note
Hiver has helped Bartek's team handle emails efficiently without having to leave Gmail and invest in a bulky helpdesk. Despite everyone on the team working remotely, they have complete visibility into incoming emails, collaborate with each other smoothly, and keep track of crucial performance metrics — all of which have resulted in better, faster, and more effective support for small business owners.
---
I look at Hiver as a highly detail-oriented person who keeps everyone in the office on the same page and ensures no information ever gets lost.
---
Location
Canada
Industry
Business Services
Goals
Streamline and manage requests effectively within Gmail