AppsFlyer is a SaaS mobile marketing analytics and attribution platform headquartered in San Francisco, California. They work with more than 12,000 customers, including leading brands like Walmart, Nike, HBO, Tencent, and NBC Universal. Their 900+ employees are distributed over 18 countries. AppsFlyer has grown phenomenally over the years; they recently earned the coveted Unicorn status.
Meet Michelle Reznick, the Billing and Collections Team Leader at AppsFlyer. Her team is in charge of all accounts receivables (payments due for services rendered to customers). They are also the go-to team for all finance-related issues of thousands of customers.
They manage the accounting@ email address, where customers reach out with questions about billing, invoices, pricing packages, and payments. This also puts them at the forefront of maintaining good relationships with customers. 
The Challenge
The accounting@ inbox receives more than 100 finance-related emails every day. Managing them in a systematic way and resolving customer issues promptly — is akin to keeping customers happy.
But, the team was finding it tough to stay on top of emails. There was no system in place to assign emails to team members. Michelle would manually navigate through emails to see who had to work on which one — and then forwarded the message to them.
Once she forwarded an email to someone, she had no visibility into its status. There was no way for her to ensure that the team was meeting their SLAs. Worst of all, the team sometimes missed working on a few emails.
Michelle explains:
---
There was no SLA or monitoring. Lots of emails would not be picked up because they would stay with one person.
---
Her team members were having a difficult time as well. When they needed help from Michelle or a colleague, all they could do was forward the email to them. There were numerous internal emails doing the rounds, and it was slowing down email resolution.
And to make things more difficult, they had to keep switching between their work inbox and the accounting@ shared inbox.
Michelle adds:
---
Each of us would always work on two email accounts: the personal one, and the shared one. It involved a lot of back and forth.
---
This is when she decided to start looking for a solution to manage the accounting@ inbox better.
The Solution
Michelle first tried out Zendesk, but it did not fit the bill. Her team felt it was overwhelming and complicated.
She explains:
---
Zendesk is a heavy solution that needs multiple integrations. We did not want to create new processes. We liked working with shared inboxes and we wanted a solution that helps us manage them better without complicating processes.
---
She started looking for a simple solution that could help manage shared inboxes better and stumbled across Hiver. She and her team began using it almost immediately.
Hiver has completely changed the way Michelle and her team work. They now manage the accounting@ emails right from their individual email accounts. They no longer have to switch between accounts to manage emails.
Michelle adds:
---
I love that we don't have to work on different email accounts anymore. I can see emails coming to the accounting@ inbox right inside my personal work account. It's very convenient.
---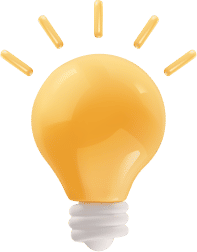 The Hiver advantage
With easier assignments, smoother internal collaboration, and more accountability, the team resolves customer problems much faster than before.
Favourite features
Simpler email workflows
Michelle's team uses automations to assign recurring emails to the right team member, based on rules such as the email address of the sender. It has drastically cut down the time her team spends on assigning work.
Assigning emails that are not automatically routed is again a breeze. It just takes two clicks from the Gmail sidebar. There's absolutely no forwarding involved. Michelle and her team love it:
---
The assignment function has really improved our day-to-day processes. It's super easy and extremely convenient.
---
Using Hiver's analytics, Michelle can quickly find out which team member has the bandwidth to pick up work, and if anyone is overloaded.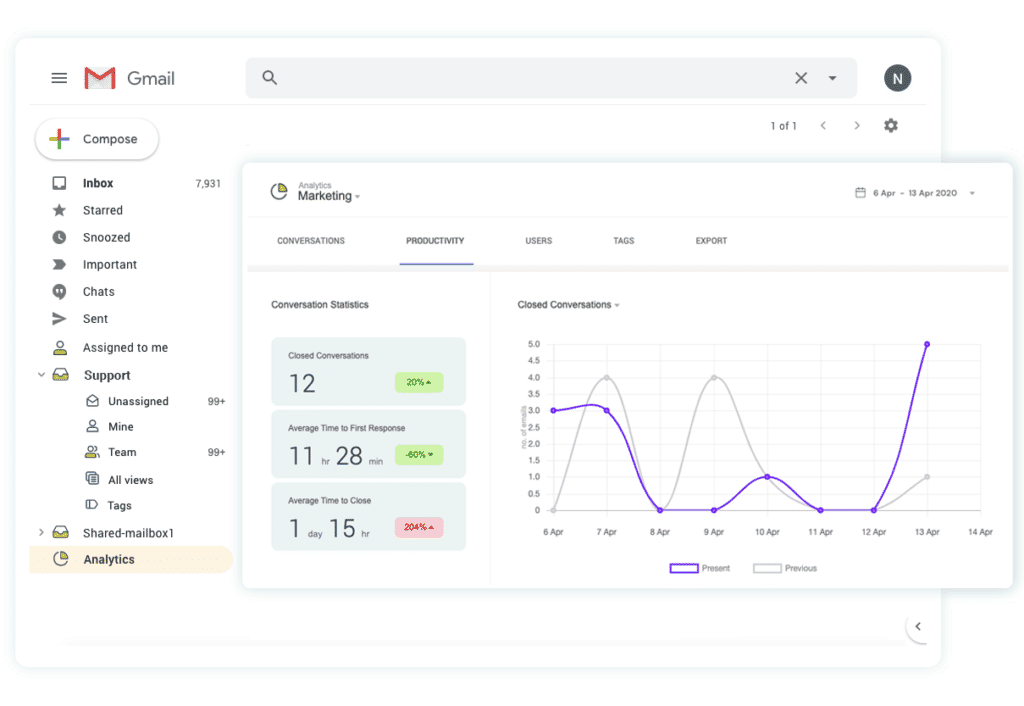 Improved team collaboration
Internal discussions, when team members need help with resolving emails, are much smoother now. Michelle's team does not have to forward emails within the team anymore.
The team communicates using Notes. They are messages that remain stacked right next to the email that teammates are discussing — team members do not have to spend time building context.
Michelle says:
---
Instead of sending more emails to one another to get an internal resolution or response, we now just use Notes to get an answer. It has helped us cut down the clutter in our inboxes.
---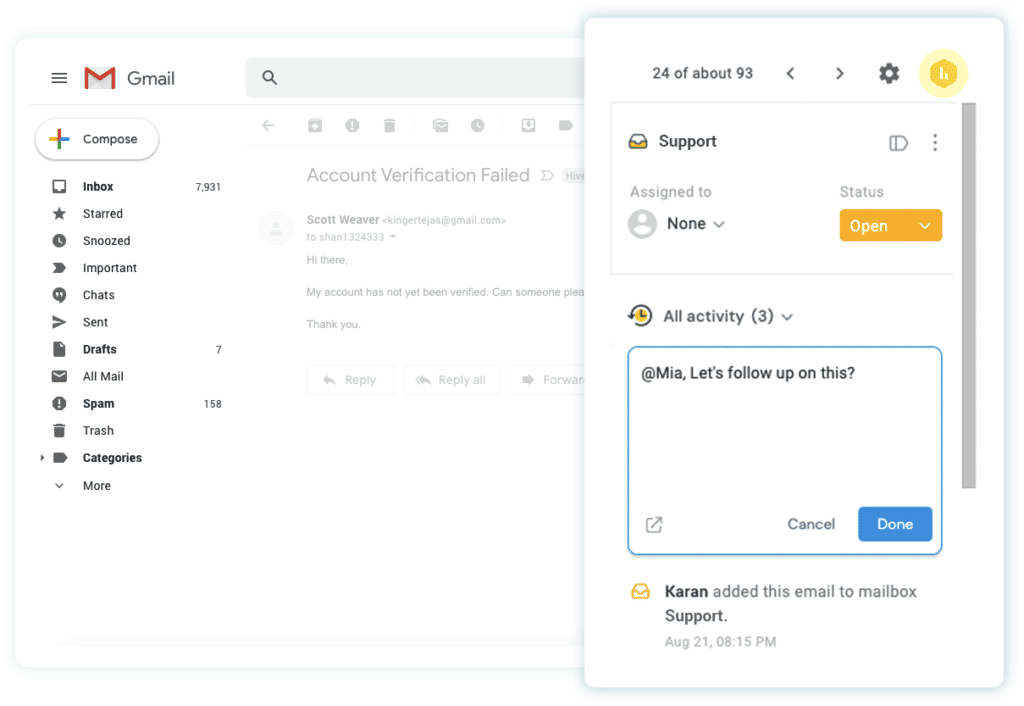 Fostering a culture of accountability
Michelle's teammates no longer have to navigate through a barrage of emails to figure out what they have to work on.
Now, they just pick emails that are assigned to them. They're all stacked together in the "Mine" section in their Gmail left side panel.
Michelle explains:
---
If I put myself in the team members' shoes, it all looks very convenient. I start the day by going to the "mine" section and know exactly what is assigned to me. I know what the day is going to look like. I don't look at hundreds of emails anymore. I am sure my team members' days are so much more organized now.
---
Delivering an outstanding customer experience
With easier assignments, smoother internal collaboration, and more accountability, the team resolves emails much faster than before and delivers a great experience to customers.
I know all incoming emails are picked at the right time. We've seen drastic improvement in meeting SLAs. I am happy that our customers are getting a much better experience now.

Location
San Francisco, California
Industry
Business Services
Goals
Manage a high volume of customer conversations