In the days just gone by, seeking help was an arduous exercise in itself.
Need to find your way from point A to point B through a road never traveled before? Pull over and ask the pedestrians, taxi drivers, or even the street hawkers. The paper maps couldn't save you any time, effort, and fuel. They weren't comprehensible to everyone! Soon with the advancements in information technology, the world had GPS, thankfully.
The Evolution of customer service closely follows a similar pattern. Back in the day, returning (or complaining about) a defective item was a matter of enduring super long queues, handwritten invoices, and endless arguments with the vendor.
Time flew, advancements were made, and the world soon had typewriters and telephones. Complaints could be made in minutes, grievances and disappointments were almost immediately communicated, but help still made it a point to arrive late.
Email arrives.. and thus follows the email-based support
Since the time it was invented, email has taken over our lives in every respect. The kind of speed and horizon of communication that email made possible was like a quantum leap for us collectively. Businesses were quick to assimilate this revolutionary new 'technology' in a manner that it empowered them to handle 'people' problems efficiently.
With more than 600 million people internationally using email, it is still one of the most important channels of communication and the widest used internet application. Gmail, the fastest-growing email service, already has more than 4 million paying businesses as customers. Needless to say, Gmail is the go-to option for almost everyone.
Improvisation never ends, and what followed was the advent of heavy help desk solutions. Although intended at adding structure to 'support' and speeding up the process, heavy help desk actually does the exact opposite. Just like maps, traditional help-desk solutions failed to make our lives easier.
They are designed to handle anything and everything. Think that's great? Think again. This ability to do anything makes them bulky, complex, and rigid. Heavy help desk solutions have ended up complicating the support delivery. Using these solutions, you can do a lot of things but what you need to do gets complicated and hard to deliver on.
Some smart helpdesk solutions were effective, as they delivered the promise of speed and ease of resolving complaints. However, as the world opened up to the idea of customer delight, 'effective' was no more the premise of competition. Empathy and understanding where your customers are coming from became vital.
Customer service management no longer is just about handling complaints. Customers no longer ask only how to fix something up. They are eager to understand why the glitch happened in the first place, what could go wrong if it wasn't fixed in time, how it was impacting others too, and tougher questions.
"Customer service isn't getting worse. Customer service is getting harder." – Barak Eilam
Companies who have creamed to the top realize this and are discarding the old approach of customer service, including heavy ticketing systems.
10 reasons to retire the traditional help desk approach
Traditional help desk solutions pigeonhole the end user's pain points into a single grievance statement. They simply don't make the cut in a time when companies are battling it out to win at customer satisfaction. Here's why:
Complicated to use and slow in function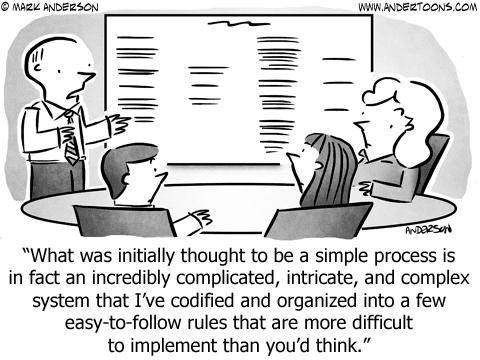 The only advantage of help desk tickets is that they bring some order to the otherwise chaotic email support. However, if you think about it, tickets are actually just emails. With tickets, you are just putting in sequence the complaints flowing in, in order to sort out service delivery. If you are using a helpdesk tool to manage support, what you are doing is taking queries from your inbox to a new system, resolving them on that system, and then replying to your customers in the original email format. In the process you end up:
Wasting time and effort of trying to figure out how to work on an unfamiliar interface

Wasting more time sorting relevant from irrelevant emails

Wasting time and money to get everyone onboarded

Wasting that precious time that you could have actually spent on resolving complaints on checking if internal and external conversations overlap
With so much time and effort going down the drain solving matters not core to support delivery, efficiency becomes questionable. A traditional help desk system has an inherent flaw – It does not empower you to manage customer support within email. And as a result, you end up complicating the entire process rather than easing and speeding it up.
Require extensive training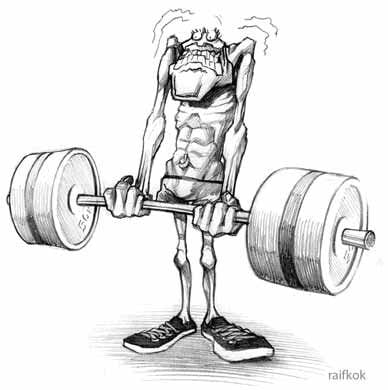 The reason why email gets so much love from everyone is that it is simple and fluff-free. Anybody can learn it in hours. It's a matter of hitting 'compose' and 'send'. That isn't the case with help desk tools. Switching to a help desk tools means spending time to first get a complete grasp on complicated terminologies and then spending more hours learning how to operate the interface.
What slows down the learning curve further is that heavy help desk solutions—at least, most of them—are overly customizable. Getting used to and then getting perfectly trained on managing highly customized workflows that you can create on these tools is time-consuming. Learning everything on the list in a very short time span is heavy lifting work.
Takes time getting used to
Even after the extensive training that employees receive on using help desks, they end up wasting time figuring out how to use the tool hands on. When acquainted with something new or unfamiliar, team members find themselves looking around for help from fellow team members who are equally confused about things.
It can take weeks or even months for team members to feel comfortable working with a help desk solution. Even then, some comfort level will be missing. That comfort and sense of familiarity that email provides, is unachievable.
Lacks personal touch
Nothing is more frustrating to customers than their request being queued for processing in the next 24-hour slot. Traditional help desk tools fail to look beyond translating customer complaints in ticket templates. As a team, you fail to understand who the customer is, and what their 'real' concerns are. All that you are concerned with is 'closing' as many complaints as quickly as possible. You don't deliver a 'standout' response.
Most help desk solutions are aimed to just meet the end goal and discard tickets once resolved. They simply lack the human touch, have no clue about their customer's journey, and fail to connect the dots between complaints, feedback, and user experience.
But, some people understand how important it is to be polite. And know how to win their customers' hearts and loyalty.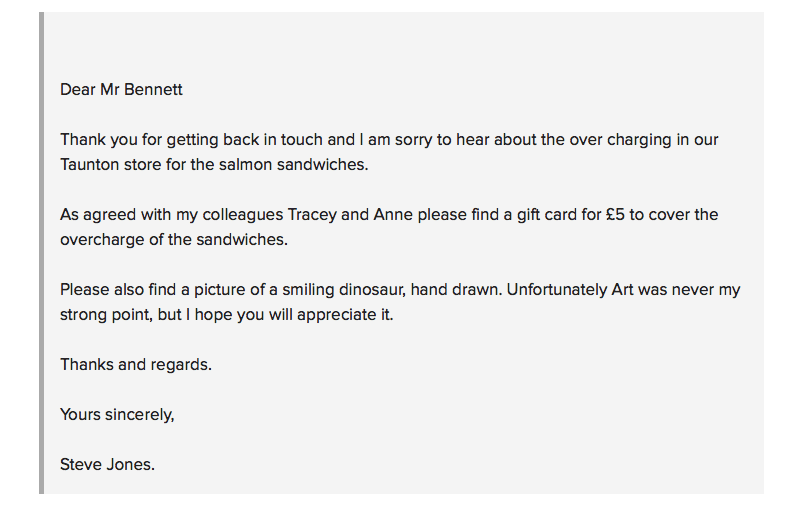 Complicate reporting
Reporting is critical to all functions of a business, including customer support. When team members can keep a check on their performance, they can plan ahead to optimize and improve. That's where support analytics comes into the picture. It helps to track and report customer activity, response rate, and response satisfaction.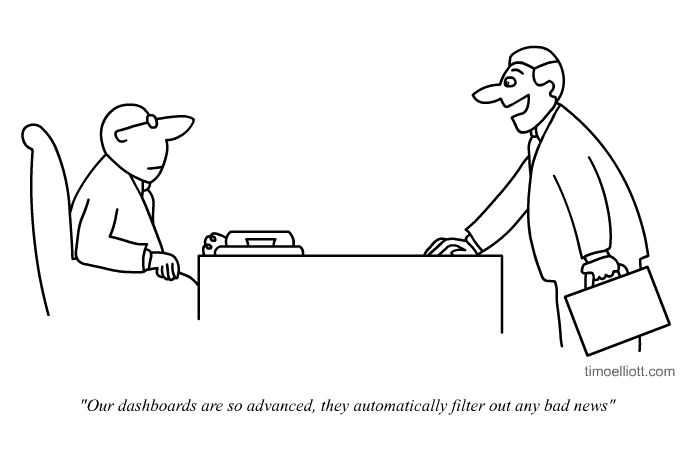 Sooner you are able to find out that response satisfaction is dropping, quicker you'll be able to address it. However, when the reporting and analytics itself requires your team to spend sufficient time learning and getting familiarized with, the time that could be used productively in optimizing for key performance metrics gets wasted.
A classic example of complicated reporting is Front App. Though extremely comprehensive, Front App hasn't done a great job with terminologies and parameters used in reporting. It's confusing for Frontapp users to figure out the difference between basic terminologies like Conversations, Replies, and Messages.
Dishevel the flow of communication
Internal and external communication often overlaps in traditional help desk tools. This is the perfect recipe for disaster. For example, in Help Scout, incoming emails, replies, internal email notes, status, and activity log, all form part of the same thread — everything's mixed up.
Because both internal and external messages are woven in the same thread, chances are high that some of your internal communication mistakenly leaks to your customer's inbox. Can look downright clumsy and ugly, right?
Adding to the plight of customers is the fact traditional help desk solutions are highly siloed, where people and channels work independently. It is, undoubtedly frustrating for the customer to repeat themselves over and over to new people every time they switch a channel or are re-routed even for a simple task like a password reset. Confusion and distrust are likely to spur when a response received on chat support is too different from the response to the same query on email.
Even Gmail's collaborative inbox fails to make life simpler for customer support executives. It fails to deliver on its core promise – making collaboration easy. Monitoring conversations with collaborative inbox is a nightmare.
Defeat the purpose of 'excellence' in customer service
There is a huge difference between solving complaints and serving excellence. And that difference lies in how customer-obsessed your customer service department is. Every customer-obsessed company takes a full view of the customer journey at every stage of business operation.
Simply resolving tickets, or being able to resolve hundreds of tickets in time, or responding to complaints quickly on social media, isn't going to help you even close to excellence. Pushing your customers through a constrained problem-solving pipeline isn't the right approach. Having context is the key! Bank of America's Twitter account is an example of epic failure in customer service.
Twitter user @darthmarkh was chased away by cops for drawing in front of a New York City Bank of America an illustration of how the bank was taking away people's home. He took to Twitter putting a photo of the illustration. The BofA Help Twitter account decided to jump in without any context about the Tweet. Disaster and disdain followed for BofA when people who had joined the thread started getting 'generic' and 'robotic' tweets from BofA's Help Twitter account.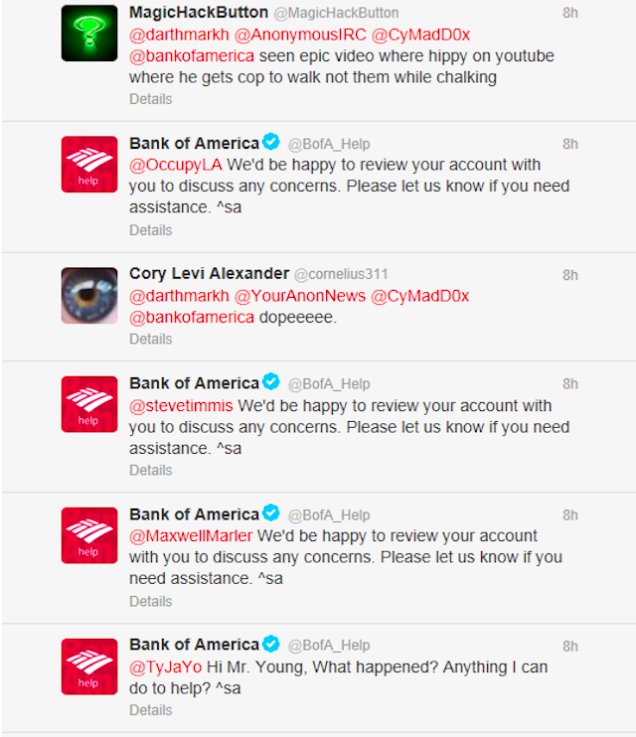 Most traditional helpdesk solutions dangerously follow an approach similar to BofA's Help Twitter account.
While we aren't at all saying that response rate is not an important metric, along with speed, excellence in customer experience is also about understanding the why behind customer grievances. This is where most help desk tools crumble.
Are often a pain to implement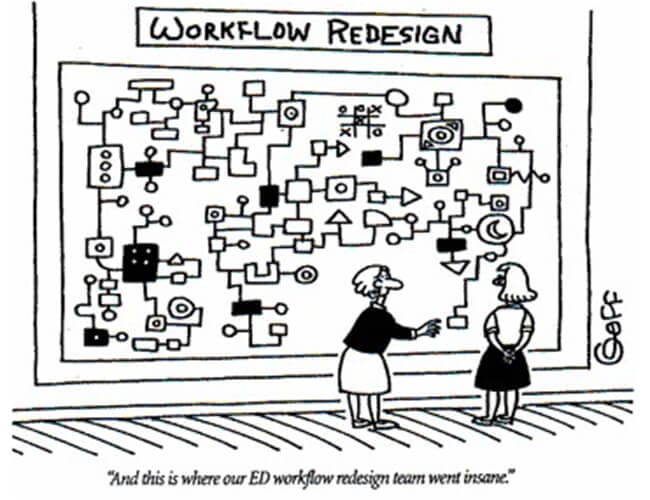 Implementation is the first step in user experience. And, if any product (in this case a help desk tool) is difficult to implement, it fails terribly on the premises of 'ease-of-use'. If just giving a sense of structure to how you are tickets should be organized seems too much of a task, your helpdesk sucks. When the setup process is complicated, the rest seems like a nightmare. Some helpdesk solutions require you to create an auto-forwarding rule. This has to be repeated for all your teammates.
Don't focus on long-term customer relationships
We've pointed quite a few times in this post that traditional help desk softwares fail to look at the bigger picture. They have a myopic view of customers and their problems. And, thus, fail to add any value to the process of forming long-term customer relationships.
Traditional helpdesk focus on solving the complaint raised rather than understanding the why behind it. Customer feedback on complaint resolution is nowhere in the picture. Tickets are treated as numbered complaints that customer reps sweat day and night to simply 'pass' through the 'solving' process. There is barely any effort to understand the context behind problems. Such context is of much importance when the same customer comes up with a related complaint once again the next month. It is the basis of a friction-less experience.
A customer who has raised a ticket once should not have to start from scratch when registering another feedback or gaining more clarity on a previously communicated confusion. An empowered customer support team is one that is fully equipped to connect all dots, convert complaint resolution into an interactive, engaging experience, and make conversations frictionless. That's what matters in the long run.
It takes away the super-awesome Gmail search
What good is a discount coupon for your movie ticket if you weren't able to locate it during the time it was valid? Imagine how frustrating it would be for a customer service agent who knows that they have some vital information for a particular customer but isn't just able to find it in time.
Most helpdesk solutions have an inconsistent search functionality and make it really tough for customer service agents to look up accurate responses quickly. They are tricky to use if you aren't too familiar with the interface.
…which takes us back to email.
Using email for customer support
New channels of communication have been sprouting every now and then. None of them, however, have been as impactful as email. Most of these tools follow a wave-like pattern – they see a steady rise, reach their full potential, and then begin to fall. They've failed to replace Email.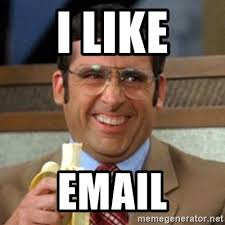 With Gmail being the de-facto email service that companies (particularly small businesses) around the globe use, it is obvious that technical support communication too is largely based on Gmail. That said, stark flaws make Gmail fall short on expectations.
Those who use Gmail for help desk support would know how painful collaboration can become. Assigning support tickets is an ordeal. Tracking is inefficient. You can't clearly define priorities or establish accountability. And, there are a number of other reasons why companies call it quits on Gmail.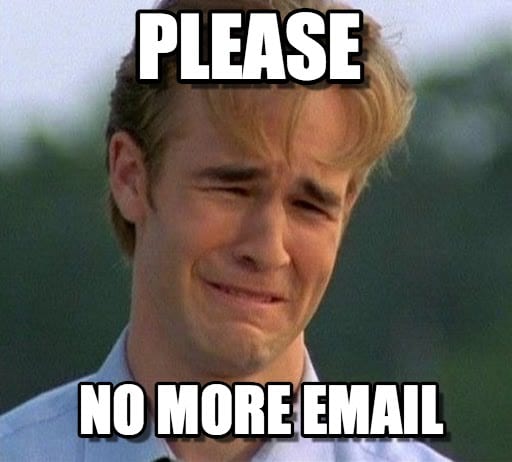 What if there was a way in which companies to escape all the chaos in support delivery? Wouldn't it be great if they would never have to switch between email and help desk tool, without having to worry about email clutter, keeping customer data safe, pricing, or confusion over internal and external communication?
Past the glitches of Gmail and traditional helpdesk tools
If you are thinking about switching to a help desk solution because Gmail has failed to work as a customer support tool, DON'T. When you manage most of your work from within your inbox, transferring support to another ticket management tool would only mean additional work (and stress). Smart solutions like Hiver, help you add all the capabilities that you need to equip Gmail to manage customer requests better and turn it into the best help desk software out there.
Assigning and routing emails to the right point of contact becomes undemanding

Communication flow gets sorted and untangled

Real-time

reporting is a breeze with Hiver's shared inbox analytics

Automating mundane tasks with customer service workflow automation is as easy as 1-2-3.
Set up SLAs (Service level agreements) to ensure that support requests don't fall through the cracks.

Your support agents feel more empowered with features like 'notes', which make team collaboration effortless

reducing the need to use third-party messaging and collaboration tools.
For more details on the above points, read this post on turning Gmail into a help desk.
Learn more about Hiver
Sign up for a 14-day Free Trial
Request a Demo