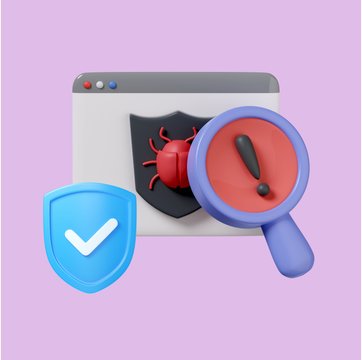 Table of contents
Track Customer Issues Inside Gmail
Top 10 Issue Tracking Software for 2023
Nov 08, 2023
|
12 min read
|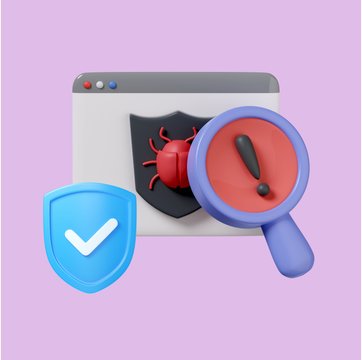 Table of contents
Customer service teams face a daily challenge: keeping track of numerous customer issues and every single one of them is resolved satisfactorily. It's a tough job!
But an issue tracking software can make this whole process much easier. These systems help companies keep a clear record of customer interactions, manage responses, and ensure that no communication falls through the cracks.
In this blog, we will highlight the 10 best issue tracking software. These tools are crucial for customer service professionals who want to stay organized and efficient.
We'll look at tools that stand out for their ease of use, effectiveness, and ability to help teams deliver great customer service.
Table of Contents
What is Issue Tracking Software?
Issue tracking software is an essential digital platform that simplifies how companies handle customer support issues. It serves as a unified system that meticulously records every detail of a customer's query. This includes the customer's identity, the specific nature of their issue, any steps taken to address it, and current progress toward a resolution.
By centralizing this information, the software ensures that every customer concern is acknowledged and tracked. It's a valuable tool for customer service teams, enabling them to manage issues effectively from the moment they are reported until they are fully resolved.
How Does an Issue Tracker Facilitate Customer Support Operations?
Let's understand how issue trackers work, in customer support, with a simple example.
Imagine Emily, who recently purchased a smart thermostat from a home automation company. After installation, she's having trouble connecting the thermostat to her Wi-Fi network.
She goes to the company's website and submits a support request through their online form.
As soon as she submits the form, the issue tracking system kicks in:
Ticket Generation: The details Emily provided are automatically turned into a support ticket by the issue tracking system. The ticket includes her contact information, the model of the thermostat, and a description of the problem.
Assignment: The ticket is assigned to Mark, a customer support agent who specializes in connectivity issues. The system chose Mark because he's currently on duty and has a high success rate with similar problems.
Prioritization: The system automatically sets the ticket to a high priority because it's a technical issue preventing product use, which is categorized as critical.
Resolution: Mark receives a notification about the new ticket and starts working on it. He first checks the company's knowledge base and finds that this issue is common when the thermostat's firmware is outdated. Mark sends Emily a step-by-step guide via email on how to update the firmware.
Follow-Up: Emily follows the guide, updates the firmware, and her thermostat connects to the Wi-Fi successfully. She replies to Mark's email, confirming that the issue is resolved.
Closure: Mark updates the ticket status to "Resolved" and closes it. The issue tracker records the resolution time and solution details for future reference.
Feedback: After the ticket is closed, the system automatically sends Emily a satisfaction survey asking her to rate the support experience.
Benefits of Using an Issue Tracking Software
Using a customer issue tracking software brings several key benefits that can significantly enhance the efficiency and quality of customer service. Here are some of the main advantages:
Omnichannel Support: Agood issue tracking tool can handle tickets from various sources like phone, email, chat, and social media, making it easier to communicate with customers on their preferred platforms.
Collaboration: It creates a shared space for teams to communicate and work together on resolving issues, improving inter-team collaboration.
Smarter Delegation: The software can automatically delegate customer issues to the right team members.
Customizable Workflows: Issue trackers allow for the creation of workflows that match how teams work, which can be tailored to the specific needs of the organization.
Increased Transparency: With real-time access to the status of issues, everyone on the team can see what's happening, improving accountability.
Top 10 Issue Tracking Software
Here's a list of the top 10 issue tracking tools, along with their detailed features.
| Software | Starting Price | Free Trial | G2 Rating |
| --- | --- | --- | --- |
| Hiver | $15/month per user | 7 days | 4.6⭐ |
| ClickUp | $7/month per user | Free plan | 4.7⭐ |
| Jira | $8.15/month per user | 7 days | 4.3⭐ |
| HappyFox | $39/month per user | 14 days | 4.5⭐ |
| Zendesk | $49/month per user | 14 days | 4.4⭐ |
| Hubspot | $45/month per user | 14 days | 4.4⭐ |
| FreshService | $29/month per user | 14 days | 4.6⭐ |
| Zoho BugTracker | $3/month per user | 10 days | 4.4⭐ |
| SysAid | Not provided | 30 days | 4.5⭐ |
| LiveAgent | $9/month per user | 30 days | 4.5⭐ |
1. Hiver
Hiver is a customer support platform that transforms Gmail into a multi-channel helpdesk. It streamlines customer service operations by bringing email, live chat, knowledge base, WhatsApp, and voice communication into one single interface.
Additionally, Hiver's issue tracking system is a game-changer for customer support teams. By seamlessly integrating with Gmail, it turns queries into trackable tickets, making issue management a breeze.
With features like automation, collaborative tools, real-time analytics, and more, Hiver ensures that customer inquiries are addressed promptly and efficiently.
Key Features:
Centralized Ticket Management: Hiver enhances Gmail to function as a ticketing system where customer issues are converted into trackable tickets. This allows for better management of customer inquiries, ensuring that each issue is logged, categorized, and assigned to the appropriate team member.
Collaborative Resolution: The platform enables teamwork by allowing support agents to collaborate directly within an email thread. Team members can leave internal notes, tag colleagues, and share information, leading to quicker issue resolutions.
Automated Workflows: Create automated workflows that can categorize and prioritize issues as they come in. Automations ensures that high-priority issues are escalated so that the support team can address them promptly.
Real-time Analytics: With its analytics capabilities, Hiver provides real-time insights into how issues are being handled. Support managers can track metrics like resolution time, customer satisfaction scores, and agent performance.
Customizable Views: Hiver allows for the customization of views and workflows to match the specific needs of the support team. This means that issues can be filtered and displayed according to various criteria, such as urgency, type, or customer.
SLA Management:Service Level Agreements (SLAs) can be managed within Hiver, ensuring that the team adheres to the response and resolution time promised to customers.
Pricing:
Hiver comes with three types of pricing plans.
Lite plan: $15/user/month
Pro plan: $39/user/month
Elite plan: $59/user/month
Free Trial: 7 days
Streamline Your Issue Tracking Process
2. CickUp
ClickUp is a project management tool that doubles as an issue tracking solution for customer support teams. With ClickUp, customer support issues can be transformed into trackable tasks within a project, making it easier to monitor progress and ensure resolution.
Its cloud-based infrastructure allows for seamless collaboration and communication across teams, no matter where they are located.
Key Features:
Task Creation and Assignment: ClickUp allows you to quickly create tasks for each customer issue and assign them to the appropriate team member, ensuring accountability and clarity on who is handling what.
Real-Time Activity Stream: The platform's activity stream updates in real-time, giving you a live view of tasks as they are created and completed, which is crucial for managing time-sensitive customer support issues.
Custom Statuses: You can set custom statuses for tasks to reflect the stages of your support workflow, from "New" to "In Progress," "Awaiting Customer," and "Resolved."
Views and Filters: Multiple views (like List, Board, and Box views) and powerful filtering options help in organizing tasks and focusing on the right issues at the right time.
Pricing:
ClickUp has four pricing plans:
Free Forever
Unlimited: $7/member per month
Business: $12/member per month
Enterprise: Not provided
3. Jira
Jira provides a collaborative environment that bridges the gap between customer support and engineering teams. It's built to handle any and all development issues that can arise, offering a seamless way to escalate and link tickets within an integrated support system. The platform ensures that all customer conversations related to development issues are visible in one comprehensive view.
Key Features:
Custom Dashboards: Teams can design custom dashboards in Jira that reflect their specific issue resolution process, from ticket creation to closure.
Advanced Querying: Jira's querying language, JQL (Jira Query Language),enables teams to create highly specific searches to filter through issues. Categorize and prioritize issues based on various criteria like severity, customer tier, or issue type.
Templates: Jira offers ready-made templates for common workflows such as bug tracking and DevOps, which can be customized as teams grow and processes evolve.
Escalation Rules: Customizable rules allow for automatic escalation of issues that are not resolved within a certain timeframe, ensuring that higher-priority issues receive the necessary attention.
Pricing:
Jira has four pricing plans:
Free
Standard: $8.15/user per month
Premium: $16/user per month
Enterprise: Not provided
Free Trial: 7 days
Enable Task Management With Hiver and Jira Integration
4. HappyFox
HappyFox offers a robust ticketing system that is designed to handle customer service, IT, and internal help desk needs.
It provides a centralized platform for managing customer inquiries and issues, ensuring that every request is accounted for and handled in a timely manner. The software is engineered to reduce complexity and bring order to customer support processes.
Key Features:
Smart Rules Engine: HappyFox includes a smart rules engine that can automate complex and repetitive workflows, saving time and reducing the potential for human error.
Ticket Categorization: The software provides options for categorizing tickets, making it easier to prioritize and manage various types of support requests.
Task Management: The software includes task management features, allowing agents to create and track all tasks involved with respect to resolving an issue.
Bulk Ticket Actions: Agents can perform bulk edits to tickets, which is useful for managing large volumes of requests or updating multiple tickets with similar issues.
Pricing:
HappyFox offers two different pricing models.
Agent-based Pricing:
Mighty: $39 per agent per month
Fantastic: $59 per agent per month
Enterprise: $79 per agent per month
Enterprise Plus: $99 per agent per month
Unlimited Agents Pricing:
Starter: $1499 per month
Growth: $1999 per month
Scale: $2999 per month
Scale Plus: $4999 per month
Free Trial: 14 days
5. Zendesk
Zendesk is a customer service platform that captures customer problems from various channels and organizes them into a single, manageable queue. It's designed to give support agents a complete picture of the customer's history and interactions, enabling them to provide more personalized and effective support.
Key Features:
Omnichannel Support: The platform ensures that no matter how a customer reaches out—whether through direct messaging, email, social media, or any other channel—their issues are captured and visible in one place.
Automated Ticket Routing: Zendesk can automatically route tickets to the appropriate agent or department based on predefined rules, ensuring that issues are addressed by the most qualified person.
Real-Time Collaboration: Agents can collaborate in real-time within a ticket, sharing information and insights to resolve issues more effectively.
AI-Powered Assistance: Zendesk uses AI and bots to provide immediate responses to common questions, which can help in managing the volume of tickets and speeding up resolution for simpler issues.
Pricing:
Zendesk has three tiers of pricing for small to large-sized businesses.
Suite Team: $49 per agent per month
Suite Growth: $79 per agent per month
Suite Professional: $99 per agent per month
For enterprise companies, Zendesk has two tiers of pricing:
Suite Enterprise: $150 per agent per month
Additional and more powerful enterprise plans start at $215 per agent per month
Free Trial: 14 days
6. HubSpot
HubSpot's Issue Tracking Software is a central platform where you can see and manage all customer issues, in a streamlined manner. It sorts and updates these issues automatically, so your team won't overlook any customer requests.
You can set which problems are most important and make reports that show you how you're performing. With over 500 integrations available through the App Marketplace, HubSpot enhances its issue-tracking capabilities by connecting with a wide array of tools and services.
Key Features:
Automated Ticketing and Escalation: The system automates the creation and escalation of tickets, ensuring that no request is missed and that high-priority issues are addressed promptly.
Prioritization and Reporting: Service Hub allows you to prioritize requests and create custom reports based on the metrics that matter to your team.
Customer Lifecycle Tracking: The software tracks responses and satisfaction throughout the customer lifecycle, offering deep insights that can be useful for many internal teams.
Cross-Functional Connectivity: Service Hub works in tandem with Marketing Hub, Sales Hub, CMS Hub, and Operations Hub, enabling you to track the entire customer journey from the first website visit to post-sale relationship.
Pricing:
HubSpot Service Hub offers three pricing plans:
Starter: $45/mo
Professional: $450/mo
Enterprise: $1200/mo
Free Trial: 14 days
7. Freshservice
Freshservice by Freshworks is an IT service management tool that also offers robust issue tracking capabilities.
Its incident management system helps sort out tickets by type or urgency, making it easier to figure out which ones to tackle first. Teams can see everything on one screen and share the workload on tickets, reducing burnout.
The tool's automation lets you set up rules to decide how important a ticket is, what type it is, and who should handle it.
Key Features:
Detailed Ticket View: Connect tickets to related issues or changes. See information about the person who raised a ticket and how they felt about the help they got. You can also talk to them directly in the system.
Ticketing Rules: Set up automatic sorting and assigning of tickets using rules you create to make sure they go to the right person or team.
Asset Management: Keep an eye on all your tools and equipment in one spot, which helps run things smoothly and takes away a lot of manual work.
Incident Management: Log, process, and track incidents efficiently, ensuring that IT disruptions are minimized and resolved quickly.
Pricing:
Freshservice offers for types of pricing options:
Starter: $29 per user per month
Growth: $59 per user per month
Pro: $109 per user per month
Enterprise: $129 user per month
Free Trial: 14 days
8. Zoho BugTracker
Zoho BugTracker is a tool designed to help teams manage and track issues effectively. It's a fast, simple, and scalable system for bug tracking that assists in fixing problems promptly.
It allows teams to log bugs and track them based on priority. Zoho BugTracker integrates smoothly with other Zoho apps and third-party apps to ensure that teams can build an integrated tech stack.
Key Features:
Issue Management: Easily record bugs and track them based on your chosen criteria. You can create custom views to concentrate on the most urgent bugs and use reports to monitor how many bugs have been logged, resolved, etc.
Collaboration: Interactive modules like Forums or Discussions let you communicate with your team and keep tabs on what everyone is working on. You can start quick discussions in the comments or schedule meetings for more in-depth conversations.
Automation: Set up rules to automate updates in a bug's status or in third-party applications. Email notifications keep you and your team informed about new bugs, updates, and more.
Time Tracking: Log both billable and non-billable hours with the timesheet module. BugTracker's integration with Zoho Invoice allows for quick generation of invoices and billing for clients.
Pricing:
It offers three types of pricing plans:
Free
Standard: $3/user per month
Premium: $7/user per month
Free Trial: 10 days
9. SysAid
SysAid is an IT service management solution that extends its capabilities to serve as an issue tracking system for various internal support teams, including IT, human resources, facilities, and finance.
It provides a versatile platform that can handle service requests and track issues across different departments. It's designed to automate and streamline the service request lifecycle, from initial report to resolution.
Key Features:
Ticket Automation: SysAid automatically sorts, routes, and assigns tickets to the appropriate team or individual, reducing manual sorting and ensuring issues are addressed promptly.
Workflow Engine: The platform's workflow engine allows for the automatic routing of requests based on predefined categorization rules, ensuring that each ticket is handled by the correct department.
Asset Management: SysAid tracks and manages IT and non-IT assets, providing a complete picture of the resources involved in resolving issues.
White-Glove Implementation: SysAid provides a tailored implementation process, ensuring that the system is set up to meet the specific needs of your organization.
Pricing:
Not provided by the vendor
Free Trial: 30 days
10. LiveAgent
LiveAgent is a comprehensive customer support platform that specializes in streamlining communication and issue resolution across multiple channels.
It is particularly adept at handling real-time interactions, making it a strong contender for businesses that prioritize immediate customer service and efficient issue tracking.
Key Features:
Intelligent Query Routing: Direct customer issues to the appropriate support agent based on predefined rules.
Automation: Set up automated responses to common questions, which helps in managing chat traffic and providing quick answers.
Unlimited Ticket History: Keep a comprehensive record of all customer interactions, which is crucial for tracking issue resolution and maintaining service quality.
Customization: Tailor the ticket fields and tags to match the specific needs of your support workflow.
Pricing:
LiveAgent offers four types of pricing options:
Free plan (30 days)
Small business: $9 per month
Medium business: $29 per month
Large business: $49 per month
Key Features to Look For in an Issue Tracking Software
It's important to find an issue tracking system that not only captures and organizes customer issues but also enhances your team's ability to resolve them efficiently. Here are some key features that you should consider:
Automated Ticketing: The software should automatically create tickets from incoming issues, ensuring that every customer concern is logged and nothing is missed.
Lifecycle Tracking: Tracking the lifecycle of a ticket from creation to resolution helps in understanding the efficiency of the support process and identifying any bottlenecks.
Trend Analysis: The software should offer analytics to identify common issues or trends, which can be valuable for preventing future problems.
Integration: Look for software that integrates with other tools your team uses, such as CRM systems or communication platforms, to streamline workflows.
Customization: The ability to customize the software to fit your team's specific needs and workflows.
Reporting: Detailed reports on team performance and ticket resolution can help you make informed decisions to improve your support services.
Ease of Use: The software should be user-friendly to ensure quick adoption by your team and minimize the need for extensive training.
Final Word
Having the right issue tracking tool can make a world of difference in delivering customer support. Each tool we've talked about has something unique to offer for different kinds of teams.
But if your team uses Google Workspace, Hiver might just be the best pick. It's super easy because it works right inside Gmail, which many of us use every day.
With Hiver, issues become something like to-do tickets, making it easy to keep track of them. You can work with your team right from Gmail, sort out which problems to tackle first, and see how well you're doing at solving them.
It's all about making sure no customer's problem slips through the cracks and that your team can provide excellent support to stakeholders without any hassle.
Get started with Hiver today. Free for 7 days