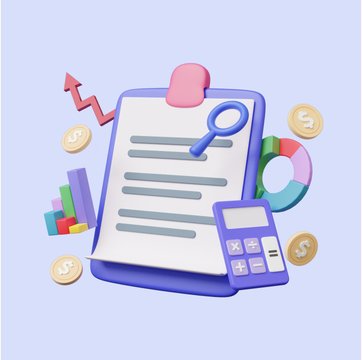 Table of contents
Set up a Finance Helpdesk inside Gmail
How to Set Up a Finance Helpdesk
Aug 07, 2023
|
8 min read
|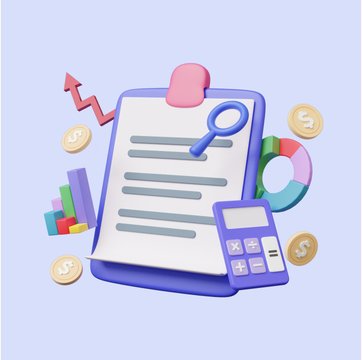 Table of contents
Imagine a cluttered desk or a disorganized wardrobe overflowing with clothes. The tangled mess of papers, files, and various items can quickly become overwhelming and hinder productivity.
Just as a messy physical space can create chaos and inefficiency, the same can be said for your organization's financial operations. Misplaced invoices, delayed payments, and unanswered queries can cause unnecessary headaches and hinder cash flow.
The situation is worsened when there are stakeholders relying on your inputs to resolve time-sensitive issues. Answers that should ideally be provided in 10 minutes take more than a day.
This is where you start exploring the idea of implementing a finance helpdesk. Such a platform can bring clarity, control, and confidence to your organization's financial management processes.
Implement a Finance Helpdesk inside Gmail
Try now
But before we dive into the know-how of building one, let's take a look at the domains and functions where a finance helpdesk can prove to be useful.
Table of Contents
3 Major Use-Cases of a Finance Helpdesk in Your Company
1. For your employees
a. Payroll and Benefits:
Address employee inquiries related to payroll calculations and deductions.
Provide information and assistance on benefits administration.
b. Expense Management:
Guide employees through the expense reporting process.
Assist with expense policy compliance and answer related questions.
2. For your vendors
a. Billing and Invoicing:
Clarify billing statements and invoice details for vendors.
Assist with questions related to payment terms and methods.

b. Vendor Onboarding and Support:
Assist vendors during the onboarding process with financial documentation.
Guide vendors through setup procedures and contractual agreements.
Provide support and information regarding payment methods and timelines.
3. For your customers
a. Billing and Payment Support:
Assist customers with inquiries regarding billing statements or payment issues.
Provide clarity on payment terms and obligations for customer understanding.
Provide guidance on payment methods, terms, and available options.
Resolve customer concerns related to billing or payment discrepancies.
Reach out to customers with reminders about outstanding payments
Accelerate cash collection with Hiver
b. Refunds and Returns:
Address customer inquiries regarding refunds or returns.
Provide information on refund processes, eligibility criteria, and timelines.
One popular solution that organizations are turning to for streamlining their finance operations is Hiver, a Gmail-based helpdesk with features that have been specifically designed for finance teams.
Some of the notable features include:
5 Actionable Steps on How to Setup a Finance Helpdesk
1. Inquiry Management Process in a Finance Helpdesk
An effective inquiry management system ensures that each inquiry is addressed promptly, accurately, and in a manner that meets the needs of the individuals seeking assistance. Consider following these inquiry management best practices:
Define the process for receiving and logging inquiries, whether through phone, email, live chat, or other channels.

Specify the required information to be collected from users, such as their name, contact details, and a detailed description of the issue or question.

Determine how to prioritize inquiries based on urgency or complexity.


High Urgency: Inquiries related to critical payment issues, potential fraud, or time-sensitive financial transactions that require immediate action. These inquiries should be assigned the highest priority and addressed within a few hours or less.

Medium Urgency: Inquiries related to non-critical payment issues, billing discrepancies, or financial policy clarifications that require timely resolution. These inquiries should be addressed within 1-2 business days.

Low Urgency: General finance inquiries, routine payment questions, or non-urgent account-related matters that can be addressed within a longer timeframe of 3-5 business days.
You can use Hiver's SLA Feature to ensure that your team prioritizes all finance queries based on their urgency and importance, is held accountable for timely resolutions and delivers outstanding support.
Create a clear and comprehensive list of inquiry categories based on the types of financial inquiries, for example, billing, receivables, expenses, or payroll.
Moreover, you can use the 'Tags' feature in Hiver to instantly filter the relevant emails you're looking for.
You can also use it to track your analytics based on volume of conversations and team's performance across each category.
Set benchmarks:

Response Time: Aim to respond to inquiries within 24 hours.
First Contact Resolution: Target can be set as a minimum of 70% of inquiries resolved during the initial contact.
Related Articles You Might Like:

5 Effective Ways to Use Gmail Labels for Finance

How to Use Gmail as a Helpdesk: A Detailed Guide

A Guide to Customer Service in Banking and Finance
2. Recruiting, Training, and Onboarding of a Finance Helpdesk Executive
Assign a dedicated team of finance specialists to handle customer and vendor inquiries, supported by appropriate technology and tools. Here are some essential skills you want to look for in finance helpdesk specialists:

Knowledge of banking, investment, loans, credit, and other relevant financial areas.

Paying close attention to detail. Have the ability to review and verify financial information accurately, ensuring that customer accounts and transactions are handled with precision.

Understanding financial regulations and compliance requirements is essential to guide customers in accordance with industry standards and legal frameworks. Stay updated on relevant regulations, such as data privacy laws, anti-money laundering (AML) regulations, and consumer protection laws.

Ability to explain financial concepts clearly, adapt their communication style to the customer's level of understanding, and maintain professionalism in all interactions.
Being patient, empathetic, and an effective problem-solver.
Ability to prioritize tasks, manage their workload smartly, and ensure timely resolution of customer and vendor inquiries.
Deliver lightening-fast resolution on all finance queries
The listed finance skills provide a general overview and may vary based on industry, job role, and organizational requirements. Possessing these skills does not guarantee expertise and ongoing learning is essential.
3. Offer Knowledge Base as a Self-Service Extension of your Finance Helpdesk
You need a robust finance knowledge base to help employees and customers find answers themselves which in turn reduces the volume of queries your finance team has to deal with.
You can explore Hiver's knowledge base to create an FAQ section that comprises of how-to guides, troubleshooting articles, best practices and tips, policies and guidelines, and a glossary of terms, to name a few.
Here's how you go about setting up one:
Establish guidelines for creating and maintaining a knowledge base of articles, FAQs, and resources.


Create articles that explain common financial terms, such as "What is a balance sheet?" or "Understanding accrual accounting."

Develop step-by-step guides for financial processes, such as "How to reconcile bank statements" or "Generating financial reports in [accounting software]."

Address frequently asked questions related to finance, such as "How do I track business expenses?" or "What are the tax implications of [specific scenario]?"
Determine procedures for updating and reviewing content regularly. Set a deadline of the last week of each quarter for completing the content review and implementing necessary updates.

Categorize articles based on different finance topics, such as budgeting, invoicing, or financial analysis.

Implement a tagging system to facilitate easy search and navigation within the knowledge base.

Implement a "Did you mean?" feature to suggest related articles if users' search queries don't yield exact matches.

Include visual aids, such as flowcharts or screenshots, to illustrate complex finance processes or software usage.

Include a section at the end of each article inviting users to provide feedback or report any inaccuracies.

Include the link to the knowledge base in the auto-responder confirmation email, which is sent to the user once they submit their query. You can also integrate it with your chatbot so that you can redirect users who have straightforward queries to relevant knowledge-base articles.

Set benchmarks: Target a minimum of 30% of inquiries that need to be resolved through self-service options.
4. Compliance and Confidentiality in a Finance Helpdesk
Ensure compliance with applicable financial regulations and privacy laws. Some of these include:
Ensure your finance helpdesk software is GDPR compliant. The General Data Protection Regulation which governs the processing and protection of personal data.

Ensure customer consent for data processing, implement privacy policies, and establish procedures for handling data subject requests. Provide training to helpdesk staff on GDPR principles and their responsibilities to help safeguard personal data.
Remember that financial regulations and requirements may vary between jurisdictions, so it's crucial to ensure compliance with relevant laws and regulations when providing financial advice or assistance.
Consider consulting legal professionals or experts in your region to ensure your operations adhere to applicable guidelines. Also, ensure that the helpdesk you choose is compliant with the guidelines governing your place of business.
Handling Personally Identifiable Information (PII):

Ensure that the helpdesk handles information, such as social security numbers, bank account details, and credit card information, is handled securely and in compliance with privacy laws.

Train your agents on data protection laws and follow protocols for securely storing and transmitting customer information. They should use encrypted messages while communicating sensitive data.
Regulatory Compliance in Financial Transactions:

Ensure compliance with financial regulations when processing transactions, such as anti-money laundering (AML),and Know Your Customer (KYC) requirements.

Train your helpdesk staff to identify suspicious transactions and follow internal protocols for reporting and escalating potential AML concerns. They should verify customer identities according to KYC procedures before executing financial transactions.

Providing Accurate and Transparent Financial Information:

Your helpdesk staff should provide clear and comprehensive explanations of fees, interest rates, terms and conditions, and other financial details, ensuring customers are well-informed and have a complete understanding of their financial transactions.
5. Set expectations with SLAs
As mentioned previously, Service Level Agreements (SLAs) are crucial in ensuring the efficient and effective operation of a finance helpdesk. These agreements define the level of service that customers can expect, establish performance benchmarks, and provide a framework for measuring and improving service quality.
Adding SLAs to your finance helpdesk will help enhance customer satisfaction and streamline support processes. Access reporting and analytics on these key SLA metrics relevant to a finance helpdesk. These may vary depending upon the industry:
Response Time: The time within which the agent should respond to customer inquiries. Within 24 hours.
Resolution Time: The time within which the agent should resolve customer issues or inquiries. Within 3 business days.
Customer Satisfaction (CSAT) Score: Measures the level of satisfaction or happiness expressed by customers after interacting with the finance helpdesk agent. Strive for a CSAT score of 85% or higher.
Hiver allows you to add a CSAT survey at the end of every support interaction so you can clearly identify who your happy and unhappy customers are. It also lets you customize the type of questions in the survey so that you can collect data that is more pertinent to your business needs.
You can also measure your customer's perception with relevant reporting and analytics.
First-Call Resolution (FCR): The percentage of customer inquiries that are resolved on the first interaction with the helpdesk agent. Aim for a first-call resolution rate of 80%, meaning 80% of customer issues are resolved during the first interaction itself.
Escalation Response Time: The process and timeframe for escalating unresolved or critical issues to higher levels of support. Acknowledge and escalate high-priority issues within 1 hour of receiving the request.
Availability: The percentage of time that the helpdesk services are available to customers. Maintain a helpdesk availability of at least 95% during business hours.
Average Handling Time (AHT): This represents the average time taken to handle a customer interaction, from the moment it is initiated until it is resolved. Aim to keep the average handling time per inquiry below 10 minutes, excluding any necessary research or investigation.
Knowledge Base Accuracy: Measures the correctness and relevancy of information in your helpdesk's knowledge base, which includes articles and how-to guides. Regularly review and maintain the knowledge base with an accuracy rate of at least 95%, ensuring customers have access to reliable and up-to-date information.
Explore the multiple benefits of a finance helpdesk
A dedicated financial helpdesk demonstrates a commitment to providing excellent service to your employees, vendors, and customers. Users can easily seek assistance, ask questions, and receive prompt and accurate responses, enhancing the overall experience.
By implementing a finance helpdesk, organizations can optimize their financial operations, improve cash flow management, strengthen vendor relationships, and enhance employee satisfaction. Ultimately, this contributes to the overall financial health and success of the organization, making it a valuable investment for any business seeking to streamline its financial processes.