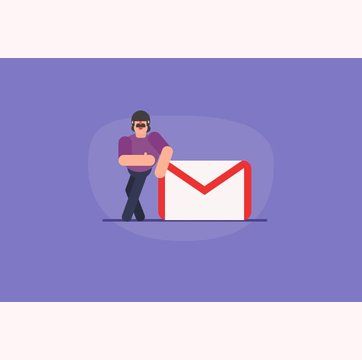 Table of contents
8000+ teams use Hiver to delight their customers!
Google business email for dummies
May 31, 2023
|
9 min read
|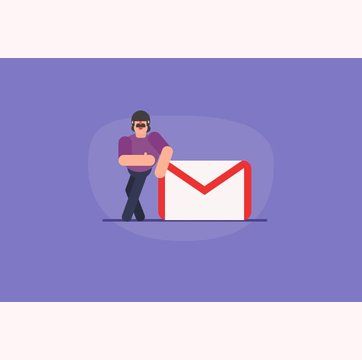 Table of contents
Google business email lets you turn your Gmail into a powerful business tool.
Sending cute cat pics using your personal account ([email protected]) might not bother your friends, but your clients won't share the same warmth (no matter how cute the pics are). Clients expect a certain level of email professionalism which begins with having a Google business email account ([email protected]).
But, before we get into the nitty-gritty of things, let's understand what's Google business email all about.
What is Google business email?
The easiest way to put it — a premium version of your Gmail. Things like professionalism, scalability, collaboration, multitasking, data ownership are important aspects of a business. Sadly, a basic Gmail falls short on all counts.
This is where Google business email comes in. It's specifically created to meet the needs of the business without breaking a sweat. With an official name on your email address, you are able to successfully brand your business.
That said, branding isn't the only reason why businesses are rampantly subscribing to a business Gmail. Let's dig deeper to know about this rising trend and why you should be a part of it.
Why should you move to a Google business email
Irrespective of size, a professional email offers value to businesses in more ways than one.
Google business email for home businesses
To a certain extent, a basic Gmail might work for your home-based business. Be that as it may, you will always be two steps behind your peers who use the advanced Gmail version. Keep your business ahead of the curve with a business Gmail. Also, If you own a domain and want an email service for it, you'll need to find an email hosting provider. A hosted business email runs email servers on behalf of an organization that allows you to rent space for yourself (or your business) for a fee.
Drive traffic to your website. People may look up to your website seeing your email address ([email protected]).
Advanced spam filters.

Use powerful spam filters to keep unwanted messages out of your professional Gmail account. This avoids the need to manually clean up your inbox.

Get 24/7 support.

Premium Gmail users can use email, chat, or phone to contact

customer support

at any given time. It ensures glitches are timely dealt with, allowing business to run as usual.
Google business email for small businesses
Small businesses can retrieve a better quality of work from teams through seamless collaboration. Google business email offers a host of features, making it a one stop solution for all collaboration needs.
Additional file storage.

Expand the potential of your collaborative efforts without worrying about

storage space

. From 30GB per user to unlimited storage capacity for your inbox and Google Drive, you don't have to stress about deleting emails to make space anymore.

Content ownership.

All Google docs, slides, and sheets are owned by the business. This is in contrast to a basic Gmail where content will be solely owned by the author (employee).

File sharing.

It's easier to share files when everyone is logged into the same G Suite account. With a few clicks, you can seamlessly share files across teams.
Google business email for enterprises
Enterprises can make the best use of the most advanced cloud infrastructure without having to splurge on training.
Additional security.

Use a 2-step verification in case employees access business emails from remote systems. This reduces the possibility of data getting leaked.

Group email addresses.Common mailbox like [email protected] helps to delegate emails to teams.
Integrations.

You can connect to multiple business applications right from your G Suite account. There is no need to part with your data just because you are using another app — keep it all in one place.
How do I set up my Google business email account
If you are convinced Google business email will meet your needs, it's time to set up your G Suite account. Follow these steps to get started.
To test if Google business email meets your needs, sign up for a 14-day free trial. You will have access to business email, video conferences, online storage, and a bunch of other business tools. All of it without having to submit payment information or install additional software.
Let's dive in:
Step 1 – General information
It's standard form which will include general information like:
Business name
Number of employees
Business location
Current email address (personal or business)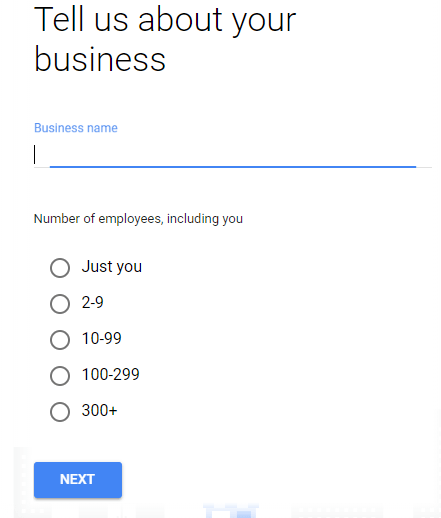 Step 2 – Get a Domain name (if you don't have one)
You need a domain name like @companyname. If you have one, click on Yes, I have one I can use. If you don't, you can select No, I need one. It will provide you a search bar from where you can find a relevant domain name along with the price.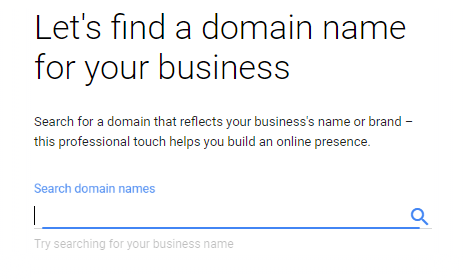 Step 3- Register Domain name
The Internet Corporation for Assigned Names and Numbers (ICANN) is the authoritative body to manage all domain names on the web. As per the regulation, you have to fill up a mandatory form. However, you have the option of keeping the information private i.e. your domain will not be part of the ICANN directory.
Once you register, ICANN will verify the ownership of the domain.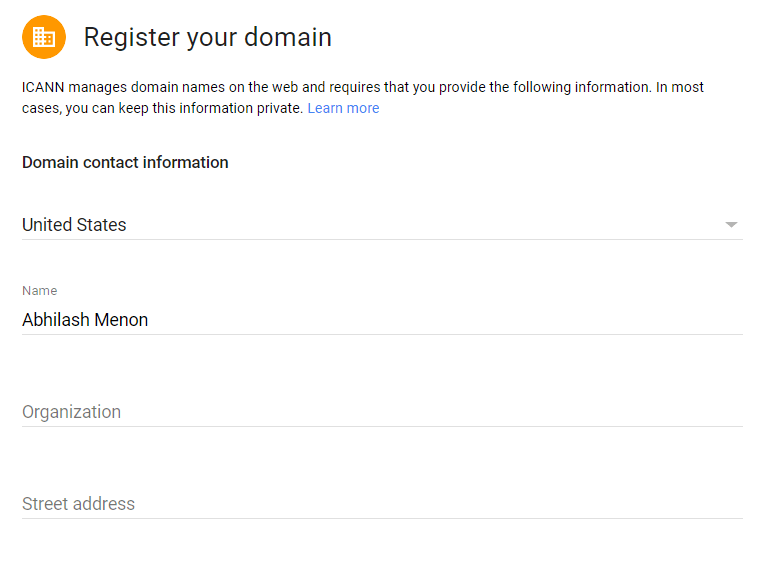 Step 4 – Appoint admin
Fill in the first and last name. You can assign the admin position to someone else later.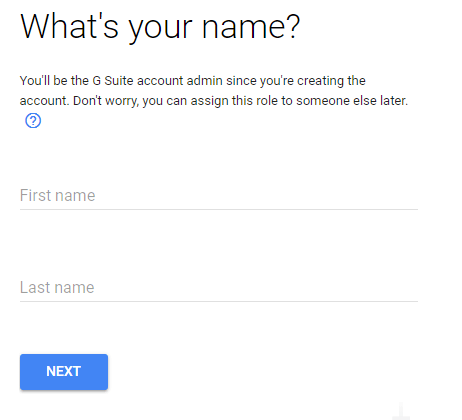 Step 5 – Create username and password
It's basically a way for you to sign in to your G suite account to create your Google business email address.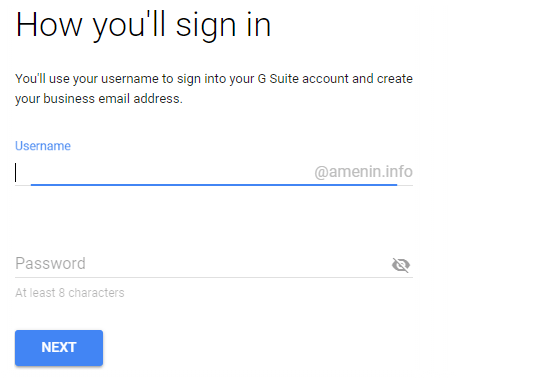 Install Hiver for your Google business email
Hiver enhances the collaboration capabilities of your Google business email. You can efficiently work alongside teams while keeping your inbox clutter free. Here's how:
Email Templates. Send canned responses to repetitive or generic emails. The faster you reply to an email, the faster you can take an action on it — archive, delete, or delegate. Learn more about Email Templates.
Shared Inbox. Located on the right-hand side of your email, the Shared Inbox sidebar allows you to delegate tasks without the hassle of forwarding emails. Two clicks are all you need to assign an email from the common mailbox to a team member's inbox. Learn more about Shared inbox.
Email Notes. Avoid sending or receiving one-liner responses. Instead, use this messaging platform to carry out team conversations right next to the corresponding emails. Learn more about Email Notes.
Follow the simple steps to install Hiver with your business Gmail:
Step 1 –Go to Chrome Web Store, search Hiver.
Step 2 – Click on Add to Chrome.
Step 3 – Refresh your Google business email and start using Hiver.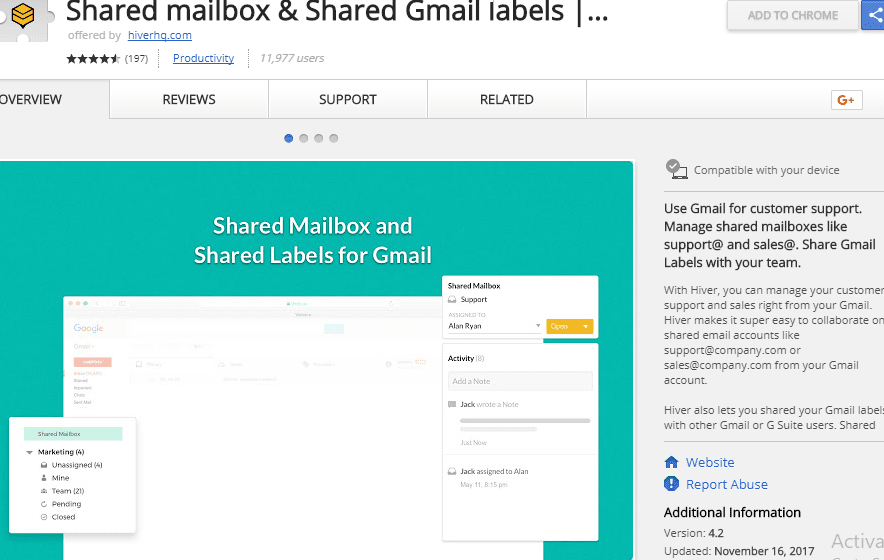 Visit Hiver to know more.
How much does Google business email cost
The cloud is getting crowded with new players, to ascertain its position as a market leader, Google provides competitive pricing options.
Typically, the G Suite editions offer three pricing options for companies:
Pricing options
Basic
$5/user/month
Home businesses might see this G Suite edition as an affordable and an efficient option. You get your own professional Google business email account with a 30GB storage space.
Core offerings:
Google business email address ([email protected])

30 GB storage space

Video and voice conferencing

Shared calendars

Documents, spreadsheets, and presentations

24/7 support by phone, email, and online

Security and administration controls
Business
$10/user/month
Small businesses can keep track of user activity through automated audit reports. By knowing what your employees are doing on Gmail, you can bring greater accountability.
Core offerings:
Everything in Basic +
Unlimited cloud storage (or 1TB per user if fewer than 5 users)

Smart search across G Suite with Cloud Search

Archive and set retention policies for emails and chats

eDiscovery for emails, chats, and files

Use Vault to track user activity. Robust audit trails let you see searches, message views, exports, and more.

Audit reports to track user activity
Enterprise
Enterprises do not have to start from scratch in case of data loss. With data prevention for both Gmail and drive, you can save time and money.
Core offerings:
Everything in Business +
Data loss prevention for Gmail

Data loss prevention for Drive

Hosted S/MIME for Gmail

Integrate Gmail with compliant third-party archiving tools

Admins require security key to log in to G Suite, preventing other less secure methods of access.

Enterprise-grade access control with security key enforcement

Gmail log analysis in BigQuery
Types of billing plans
You can choose a billing plan based on your needs:
Flexible plan. Pay for the accounts you use during the month. Add or remove users at any time, you will be only billed monthly for each active user account.
Annual plan. Purchase G Suite services for an entire year. In return, you receive a discounted rate per user. You are billed monthly for a portion of the annual commitment.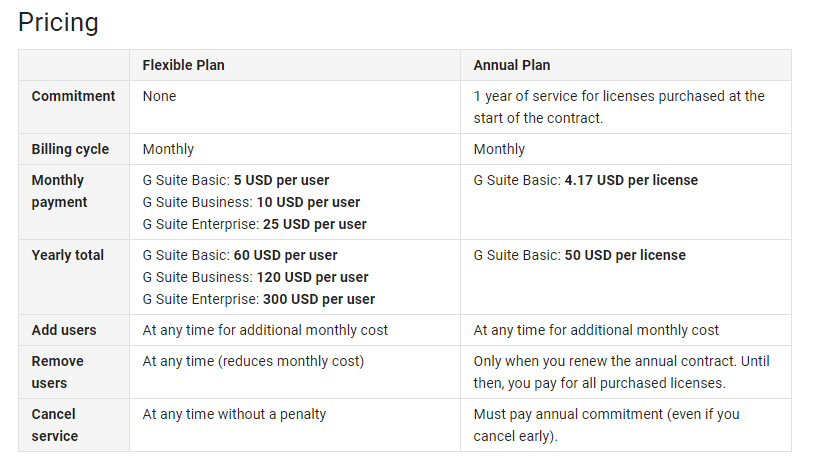 Resellers
Google app resellers sell and deploy Google apps based on the size of their customers. There are SMB resellers for organizations with employees ranging from 100 to 999, anything more, you should go for enterprise resellers.
Should you buy from a reseller? If you lack the resource or the will to migrate to Google, you might as well get it done by an expert.
For any business, migrating to a new platform is a time consuming process. Resellers provide training and expertise, making the shift as smooth as possible.

Businesses might have special needs which might not be available in the G Suite edition they want. Some resellers offer custom development options to cater to unique needs.

Resellers provide recommendations for third party application. They even go as far as offering expertise to help you integrate your current system with these applications.
Top apps to integrate
To enhance the capabilities of your Google business email, you could use a bit extra. These are some of the popular apps which you can integrate with your Gmail to achieve high email productivity.
Unroll.me. A free service app which composes all the important newsletters into one neat email. The email appears in your inbox at the time you choose. On top of it, you can unsubscribe from anything you deem unnecessary.
SecureGmail. Add an extra layer of security to your emails. It encrypts your emails that even Google can't see them. Only the recipient can decrypt the email using a password that you have agreed upon.
Sales Navigator. It allows you to access LinkedIn profile information about contacts in your Gmail. This is especially useful if you know how to export leads from Sales Navigator.
Wisestamp. Add a bit of style to your email signatures. Use your emails to catch the attention of your clients with unique signatures that communicate the essence of your business.
Google business email opens up possibilities
A free Gmail account will never let your business reach its full potential – a limited tool can only take you so far. Businesses are reluctant to move to a premium account because of the time and money it will take to get teams and stakeholders onboard.
Over the years, efforts have been made to help teams easily migrate to Google business email. This is to ensure that team members are productive by focusing on the important tasks rather than trying to grasp something as trivial as 'learning to email'.
Team productivity doesn't just stop there. Even after subscribing to Google business email, you can enhance team capabilities with Hiver.
Loved this article? Here are 3 useful posts on other G Suite products