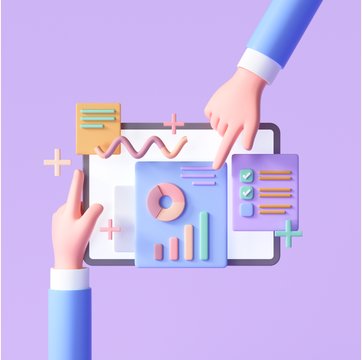 Table of contents
10,000+ teams use Hiver to delight customers!
9 Best Vendor Management Software Solutions
Jul 07, 2023
|
13 min read
|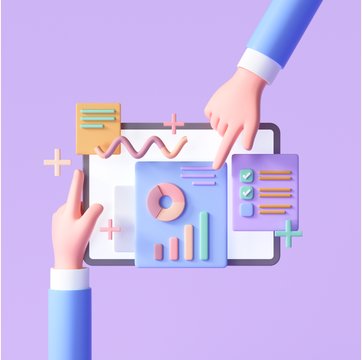 Table of contents
Companies often rely on external vendors or contract employees to optimize their operations and lower costs. But managing end-to-end vendor operations can be a challenging task, especially when dealing with a large number of vendors.
Imagine a procurement department that has to deal with various types of vendors, including suppliers, manufacturers, distributors, service providers, and contractors. They have to handle contracts, track vendor performance, and ensure compliance. Without a proper system in place, the procurement team would have to rely on scattered spreadsheets, emails, and paper documents to keep track of everything.
However, with a vendor management software, any and all vendor information is centralized and easily accessible. Instead of juggling between spreadsheets and emails, teams can manage all vendor operations from one convenient location.
Table of Contents
What is a Vendor Management Software?
Vendor management software (VMS) is a platform that helps organizations manage their relationships with external vendors or suppliers. It is a handy tool for vendor managers, HR managers, supply chain managers and other professionals in similar roles, helping them streamline their daily vendor-related tasks. Here's how a VMS helps and streamlines operations:
Simplified Vendor Onboarding: Vendors can easily submit their information and documentation online, and the software can automatically check if it's compliant and accurate.
Automated Procurement Workflows: Automate procurement workflows, such as purchase order creation and invoice processing, and reduces the risk of manual data entry errors.
Performance Management: Helps organizations monitor vendor performance by tracking key metrics (such as delivery times),quality metrics (such as order accuracy),and satisfaction ratings.
Communication and Collaboration: Enable faster communication and collaboration between companies and vendors. This includes 1:1 messaging, document sharing, and project tracking.
Risk Management: Helps organizations identify and mitigate risks associated with external vendors. For example, the software can track compliance with regulatory requirements, monitor financial stability, and identify any potential operational risks.
Top 9 Vendor Management Software Solutions
Explore the most-reviewed and popular vendor management tools (in no particular order),their features, pricing, benefits, cons, and more.
1. Airbase
If you're tired of drowning in a sea of receipts, invoices, and payments, you might want to try Airbase, an all-in-one spend management platform that doubles up as a vendor management tool.
It offers a comprehensive solution to help businesses (with 100 to 5000 employees) gain control over their expenses. With Airbase, you'll be able to manage everything from accounts payable to expenses and corporate cards.
Standout Features:

Automatic Audit Trail: This feature captures every transaction in real-time and records them to an easily accessible audit trail.

Multi-Subsidiary & Multi-Currency: Handle the intricacies of global finance and make payments in foreign currencies with ease.

3-Way Match: Undertake 3-way matching of invoices against purchase orders and item receipts synced from NetSuite.

Vendor Portal: Platform for vendors to manage their details, such as sending invoices, uploading documents, tracking payment status, and more.

Digital Wallets: Add your Airbase card into Apple Pay or Google Pay for contactless payments.
Pros:
Seamless integration with popular general ledgers like NetSuite and Sage Intacct.
Custom approval workflows with Airbase's advanced approval rules.
Offers a single source of truth to manage multiple vendors, vet invoices, and eliminate frauds.
Cons:
UX can be confusing. For instance, getting to the receipt inbox (which is a primary use case) takes too many clicks.
Basic tasks like booking ledger entries or matching payments can take a lot of time.
The expense reimbursement module is limited.
"It would be great to have the possibility to submit reimbursements of different types (transport, meals etc.) as bulk, but the single "Category" field doesn't allow it at the current point." – Airbase User
Pricing:
Airbase offers three types of pricing plans. To know their exact pricing for each plan, you have to contact their sales representative or book a demo.
Standard: Add up to 200 employees
Premium: Add up to 500 employees
Enterprise: Add up to 5000 employees
Free Trial: Not available
2. QuickBooks Online
QuickBooks Online is a cloud-based accounting solution for small and medium-sized businesses. The platform automatically syncs all financial data – like income, expenses, and payroll – into one central dashboard, giving users a complete view.
One good thing about QuickBooks Online is that it's customizable. Users can create custom reports and feeds within the dashboard, to view the information that matters most to them.
Standout Features:

Income Tracking: Organize accounting books, and track income and expenses by automatically syncing bank and credit card transactions to QuickBooks.

Manage Bills: Easily pay multiple vendors and contractors, organize bills in one place, and select how you want vendors to get paid (cheque or direct deposit).

Project Profitability: Track project details (expenses, labor costs, income),check your profitability, and get instant insights that help control costs.

Mileage Tracking: Categorize business and personal trips, as well as track business-related miles.

Auto Payroll: Easily review and approve payroll, and run auto-payroll for salaried employees.
Pros:
Fully integrates with other QuickBooks products like QuickBooks Online Payroll and Intuit GoPayment, as well as third-party apps like PayPal, Shopify, Xero, Salesforce, Square POS, among others.
Matches receipt photos to their corresponding transactions and sorts them into appropriate tax categories. You can also track potential tax deductions.
Automatically backs up all financial data on a regular basis. This ensures that in the event of a system failure or any unforeseen event, important data remains safe and protected.
Cons:
While users can create custom reports, they cannot open multiple reports simultaneously.
Syncing bank accounts is limited; users can only sync accounts with major financial institutions, but not with all banks.
No provision for multiple user login at one time (one employee has to wait for the other to log out).
Pricing:
Quickbooks Online offers four types of pricing editions.
Simple Start: $30 per month
Essentials: $55 per month
Plus: $85 per month
Advanced: $200 per month
Free Trial: 30 days
3. Vanta
With Vanta, your security audit is made simple. By offering the most in-demand security and privacy frameworks (like SOC 2, ISO 27001, and HIPAA),Vanta empowers businesses to obtain the necessary reports to establish efficient compliance processes.
Its suite of tools scans the entire business operations for security vulnerabilities and reduces audit preparation time by two to six months.
Standout Features:

Trust Reports: Automate NDAs and create a customized Trust Report to answer commonly asked security questions, reducing the time going back and forth.

Questionnaire Automation: Automate security questionnaire responses to build a library of Q&A. Track the most frequently used responses.

Risk Management: Simplify the risk assessment process, optimize existing audit workflows, and tackle issues as they arise.

Vendor Risk Management: Streamline vendor review process by automating discovery, risk assessment, and remediation.

Access Management: Reduce the risk of internal misuse and external threats by ensuring that only authorized users can access critical systems.
Pros:
Create a compliance roadmap by leveraging Vanta's access to over 20 leading frameworks, or tailor your own to meet specific needs.
Vanta partners with AICPA-affiliated auditors for quick and efficient certification. It collects all necessary info in a single database, so you don't need separate repositories for compliance audits.
Receive notifications and address concerns within the timeframe (SLAs) specified in your compliance program.
Cons:
The platform and UI can get confusing for users initially. Dashboard alerts are a bit overwhelming when it comes to differentiating between failed alerts, documents requiring updates, etc.
Although Vanta is a valuable tool, smaller organizations may need to consider the lengthy timeline of 6 to 12 months to see a return on investment.
Integrations are a bit lacking in Vanta.
"Some categories of Vanta's integrations are a little bit lacking. They could improve the software overall to support non-vanta-based integrations better. Like an option to upload CSV's of users from non-supported software for access reviews, or the option to add a non-supported cloud provider." – Brandon A.
Pricing:
Unlike competitors that use a subscription-based model, Vanta does not have fixed pricing plans and instead provides custom quotes to fit the specific needs of each organization.
As a result, Vanta may prove to be cost-effective against traditional compliance audits that are priced anywhere between $20,000 to $80,000. The actual cost of the services will vary based on a range of factors, such as the chosen audit framework and the size of the organization.
Free Trial: 7 days
4. SAP Fieldglass
SAP Fieldglass is an advanced Vendor Management System (VMS) that provides services procurement and external workforce management solutions. The platform is designed to help organizations find, hire, and manage various types of workers, including full-time employees, temporary staff, and independent contractors. SAP Fieldglass also provides a talent management platform that helps companies vet potential hires, choose the right candidate, and manage the payment of freelancers and contractors.
Standout Features:

Contingent Workforce Management: Track external workers, evaluate candidates, and have visibility into their day-to-day activities.

Services Procurement: Manage master contracts and SOWs to ensure compliance. Automate onboarding tasks, such as creating security IDs and system access.

Worker Profile Management: Access comprehensive information on external workers. Assign a unique security identification number to each worker and consolidate all historical data into a single record for enhanced security.

Assignment Management: Streamline the team assignment process through a single interface. Allocate one or more resources from your resource pool, or assign one resource to handle multiple assignments across any given day, week, or month.

Reporting and Analytics: Gain access to real-time data and actionable insights on your non-payroll labor.
Pros:
Benefit from seamless integration capabilities and easily connect SAP Fieldglass to other SAP solutions like SAP SuccessFactors, SAP Ariba, and SAP S/4HANA.
Track external talent through features like milestone-based payments, attendance tracking, budgeting, time tracking, and fixed and recurring payments.
Ensure compliance with regional and local tax, and labor regulations using the built-in tax and labor compliance capabilities of SAP Fieldglass. With support for 180 countries and 21 languages, you can meet government mandates easily and ensure that you are compliant with all necessary regulations.
Cons:
Reporting is complex and the reports take a lot of time to load.
It can get expensive, particularly for small businesses or those with a limited number of external vendors in their workforce.
UI is confusing to navigate.
"The UI is a little confusing. It requires formal training before someone can actually use it. The user journey across the UI is not as smooth as it should be. Not just this, but the information on the job page is cluttered and it becomes difficult to map the information you are looking for." – Vaibhav S.
Pricing:
Not available. You need to contact a SAP representative to know the pricing plan for your business.
Free Trial: Not available
5. PRM360
PRM360 is a comprehensive Procure-to-Pay solution. It offers a unified platform to effectively manage end-to-end procurement processes, such as online posting of requirements, automated quotations from vendors, and smart system validation.
With automatic reminders sent to vendors for invoice submissions, PRM360 eliminates delays in payment schedules. This reduces unproductive time spent by purchase teams on follow-ups.
Standout Features:

Procure to Pay: Consolidate agreements, contracts, and invoices seamlessly. Get faster turnaround time for e-procurement related transactions.

Contract Management: Reduce manual efforts by automating the entire contract lifecycle – from authoring and collaborating to signing and monitoring contracts.

Catalog Management: Upload, format, publish and manage your product data in a comprehensive dashboard.

E-Invoice Management: Easily match invoices to POs, contracts, receipts, and AP entries. Intelligently detect invoice errors and prevent fake invoices from entering into the system.
Pros:
Doubles up as an effective real-time E-Auction Procurement tool, supporting e-bidding and negotiations with various auction types like Reverse auction, Logistic Auction, Forward Auction, and more.
Offers advanced features and customized workflows to cater to the needs of larger enterprises such as hospitals, pharmaceutical companies, and manufacturing and construction firms, amongst others.
Vendor bidding process is well organized. The tool offers a feature to assist the vendors participating in an auction.
Cons:
Pricing:
Though the pricing is not clearly specified, G2 suggests that for mid-market companies, PRM360 is 37% less expensive than the average Procure to Pay product. And for enterprises, it is 43% less expensive.
Free Trial: 1 day
6. Tradeshift Pay
Tradeshift Pay is an AP Automation and E-Invoicing Solution. Tradeshift empowers businesses to achieve complete digital control over every aspect of their supply chain. It offers a scalable solution for automating vendor processes and enabling companies to become paperless throughout the entire order-to-pay cycle.
Standout Features:

E-Procurement: Gain access to a pool of vetted vendors. Monetize your network of buyers and sellers to create a sustainable business model.

Pay: Using multi-way matching, this feature helps align invoices with purchasing documents, like orders and contracts.

Engage: Engage gives sellers a dashboard view of transaction and payment analytics.

Cash: This feature eliminates the need for sellers to rely on their buyers for underwriting, thus enabling fast and predictable payments.

Sell: Get access to a global network of B2B e-commerce marketplaces. The platform helps businesses reach new customers and create new revenue streams.
Pros:
Tradeshift's mission is to connect businesses of all sizes, which is why they offer forever-free invoicing for freelancers, consultants, and small businesses.
It offers a unified hub that simplifies communication between buyers and vendors.
Invoice tax compliance in more than 50 countries. Businesses can rely on Tradeshift to handle all local regulations.
Cons:
The document page organization process can be cumbersome and challenging for new users to understand.
It lacks automation capability in the submission of invoices and organization of PO documents.
The platform can get very slow sometimes.
"It can be very slow and seems to frequently have technical issues. It also has a limitation that only one person can receive email notifications. We have 23 locations so either my coworkers have to remember to log in every day or two or I have to sort through the POs and try to forward them on to the correct coworker." – Tradeshift Pay user
Pricing:
Not provided. You have to contact (+1 (800) 381-3585) or book a demo.
Free Trial: Not available
7. Onspring
Onspring is a Governance, Risk & Compliance (GRC) software. In addition to workflow automation, Onspring provides supplier activity tracking and vendor relationship management capabilities.
Its ability to handle large amounts of data and integrate with various ERP systems and CRM platforms adds to its versatility. Onspring's "people-powered automation" approach makes it an ideal solution for small and medium-sized businesses.
Standout Features:

GRC Suite: Easily manage your governance frameworks (such as ISO, NIST, and CMMC). Assess, categorize, and track vendors.

Task Management: Assign individual tasks to team members and track their completion based on various factors such as due dates, budgets, and priorities.

Messaging: Automatically notify team members through email, SMS, and Slack. Messages and alerts get captured and stored in a centralized location for quick reference.

Real-Time Reporting: Use location-specific data to understand vendor risks and continuity plans across different regions. Update multiple records in one go.

Dynamic Workflows: Onspring offers pre-built templates and customizable options to automate intricate business processes. Users can be easily enrolled in workflows through various means such as data imports, integrations, surveys, or directly through saving, editing, and creating new records.
Pros:
A standout benefit is its no-code development approach, allowing businesses to easily create customized dashboards, workflows, and applications (by using intuitive drag-and-drop tools).
Connects policies, risks, and compliance in a single user-friendly tool.
Quick configuration of different modules without having to go through an arduous change management process.
Cons:
Doesn't allow for direct payment to vendors.
User license management can be tricky.
Survey feature appears to be limited.
"I wish the survey function had more flexibility (e.g. ability to create surveys real-time from a bank of questions). Additionally, structuring access rights correctly can be a bit cumbersome." – Onspring User
Pricing:
Not clearly defined. A brief search indicates that it operates on a subscription-based model with two tiers.

Team plan: Suitable for up to 20 users and costs $175 per user per month.
Enterprise plan: Caters to businesses with more than 20 users and requires a custom quote.
Free Trial: Not available
8. Genuity
Genuity is an end-to-end IT management platform. It offers an extensive vendor expense management feature, helping businesses optimize their tech stack by managing spend, software usage, contracts, and compliance.
The goal of Genuity is to empower businesses to make informed decisions about the technology that powers their critical operations. With Genuity, you can easily connect to popular tools like Salesforce, Office 365, GSuite, Azure, Xero, QuickBooks, and many others.
Standout Features:

Contract Management: Track contract lifecycles and take control of your vendor contracts, through this all-in-one contract monitoring feature.

Asset Management: Get visibility on every company asset, know what you own, and what condition they're in – through a real-time dashboard.

Telecom Services Management: Effectively manage usage, expenses, network assets, and services across all vendors. Keep track of your telecom activities by location, service type, and features (such as DID or IP address).

Network Monitoring: Gain full visibility into your infrastructure with comprehensive monitoring of all traffic, applications, and systems. Collect real-time performance data and proactively take action.
Pros:
It makes importing new computers and maintaining information about deployed computers incredibly easy.
The platform's interface is simple and straightforward when it comes to adding assets.
Monitor a wide range of asset types, based on locations, asset types, contracts, depreciation types, and service status.
Cons:
Currently, it doesn't support single sign-on. Users will have to create a separate account.
Doesn't retain the "last searched item" in the asset list.
The platform does not currently cater to different global locations.
Pricing:
Genuity provides the entire "Entire IT Management Suite and Enterprise-Savings Tech Marketplace" at a flat rate with no hidden charges. You can try the software for free for the first 30 days (without any credit card requirement). After that, it costs $29.99 per month per company, and there are no restrictions on the number of users.
Free Trial: 30 days
9. Productiv
Productiv is an Enterprise SaaS Management platform that provides a holistic view of all the assets in your vendor portfolio. By facilitating collaboration between Business, Finance, and IT leaders, Productiv allows you to gain insights into application adoption, productivity, and cost reduction.
Standout Features:

SaaS Intelligence™: Get a detailed and unified view of your entire SaaS portfolio. Teams can make better decisions and share the information across departments.

Collaborative Spend Management: Easily analyze expenses by application, vendor, category, and employee to gain deeper insights.

Data-driven App Procurement: Remove the friction from buying and renewing software by bringing teams together with automated, data-driven workflows.

Intelligent App Automation: Reduce time spent on manual tasks. Facilitate quick approvals and grant access to employees within minutes.

Streamlined Security and Compliance: By integrating with your expense systems, network systems, and other tools, Productiv enables you to quickly detect and manage Shadow IT within your organization.
Pros:
Super helpful for tracking application, software, and contract renewals.
Integrations with Okta and other spend systems like Netsuite and Expensify make this a handy tool for getting insights into your SaaS portfolio.
Super helpful for tracking application renewals.
Cons:
The interface can be more intuitive. Some features are hidden deep inside pages.
Inability to click on a team member's name and see the applications they own or use.
Limitations on connectors. Would be great for users to have additional API connectors to cover more SaaS applications.
Pricing:
Not clearly specified, but on further research, we found that Productiv has two pricing tiers: the Essentials plan and the Enterprise plan. The Essentials plan is free and offers 360-degree visibility in real-time, basic analytics for over 20,000 applications, and license recommendations.
The Enterprise plan is customized for larger businesses and includes a dedicated account manager. Both plans come with complete customer service and support ticketing.
Free Trial: Not available
Conclusion and Way Forward
Choosing the right vendor management platform is crucial to ensuring strong, long-term relationships with all your vendors. With the right platform, businesses can gain better visibility and control over vendor spend, minimize risks, and maximize value from their vendor portfolio.
By considering factors such as features, ease of use, and scalability, businesses can select a vendor management tool that best fits their unique needs and helps drive long-term success.