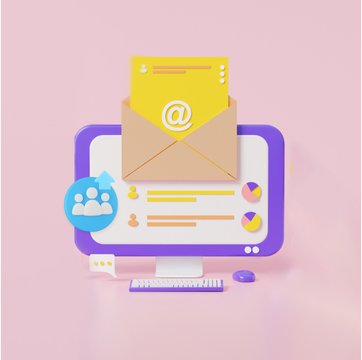 Table of contents
10,000+ teams use Hiver to delight customers!
7 Best Email Support Software for Your Growing Team
Jul 07, 2023
|
10 min read
|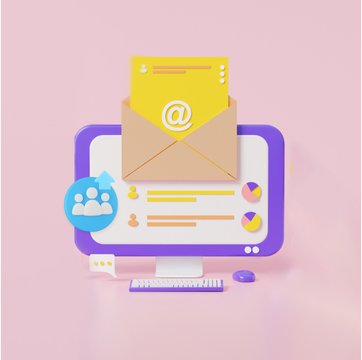 Table of contents
A proficient email support software is the backbone of any thriving customer service department. It consolidates a torrent of emails into a manageable flow, expedites response times, and ensures that no customer query goes unnoticed or unanswered.

In this blog, we'll discuss the top 7 email support solutions, shedding light on their features. Before we dive into the list, let's briefly understand what an email support software is.
Table of Contents
What is email support software?
An email support software, also known as a help desk or ticketing system, is a tool designed to manage and streamline customer support interactions via email. It provides businesses with a centralized platform to handle customer inquiries, requests, and issues efficiently and effectively.
An email support software helps businesses streamline and enhance their customer service via email. It efficiently organizes, prioritizes, and resolves customer inquiries, transforming conventional email inboxes into robust customer support systems.
Top 7 Best Email Support Software Platforms
Our top picks include:
1. Hiver
Hiver is an email support software that offers an incredibly easy solution for managing your customer support. Instead of asking your team to switch back and forth between different platforms and tools, Hiver operates directly within Gmail. This smart integration turns your familiar email platform into a powerful helpdesk without a steep learning curve or complicated setup process.
It provides you with Knowledge Base for self-service, Hiver Chat for live interactions, and Hiver Mail for efficient email handling. Voice Channel which enables call management within Gmail, while WhatsApp integration provides additional customer support. All these features streamline and enhance your customer service experience.
How Hiver Helps?
Hiver allows you to streamline your email management process with ease, all within the familiar Gmail environment. No more tangling with Cc/Forwards; you can swiftly transform emails into actionable tasks, delegating them to your team members with a simple double click.
1. Email accountability
Hiver helps you assign or reassign emails to the appropriate team members effortlessly. It offers features like real-time notifications of email assignments, and keeping assignees informed. It helps your team prioritize essential tasks which helps in increasing engagement with customers.
2. Simplifies email tracking
With Hiver, each email comes with an assigned resolution status: Open (default),Pending, or Closed. This feature ensures you always have a clear overview of every email in your shared mailbox. You can check the resolution status of any email at any time, from anywhere.
3. Automates email management
Hiver helps in rule-based automations, directing specific emails to be designated to team members. It also offers features like round-robin email assignment, among all or specific team members to ensure a smooth workflow.
How to Use Hiver?
The first step in using Hiver is to install it on your Gmail account. Once it's installed, Hiver works like an extension of your inbox. Here's a basic guide on how to use it:
Shared Inboxes: Create shared inboxes for different departments or purposes (e.g., support, sales,). Team members linked to these inboxes can access all emails, promoting transparency and collaboration.
Email Assignment: Assign emails to team members. The assignee will be responsible for responding to and resolving the customer's issue. Other members can monitor progress, offer input, or take over if necessary.
Email Tags: Use tags to categorize emails. Tags can be based on issues, departments, urgency, or any other classification that suits your business.
Email Templates: Use pre-written email templates to respond to common queries quickly.
Analytics and reports: Hiver offers powerful analytics to help you track response times, resolution times, customer satisfaction, and more. These insights can help you identify bottlenecks and improve your support processes. It also allows you to create multiple report types in just a few clicks.
Multi-channel support: Hiver's multi-channel support creates a centralized system for customer inquiries coming from multiple channels. It also offers a separate WhatsApp channel to manage all incoming WhatsApp queries without having to navigate away from your inbox.
2. LiveAgent
LiveAgent is a help desk software that brings together multiple channels, including email, live chat, social media, and phone calls, into a single platform. It helps businesses deliver exceptional customer service, streamline workflow, and improve customer satisfaction levels. LiveAgent also offers features such as ticket management, a knowledge base, and time tracking.
How LiveAgent Helps?
1. Universal Inbox: LiveAgent effectively consolidates emails, chats, calls, and Facebook interactions in one place for easier management of queries.
2. Email Notifications: With LiveAgent, you can set up automatic email notifications for new tickets, keeping you up-to-date with incoming customer queries.
3. Email Templates: LiveAgent allows you to configure customizable email templates for your customers and agents, enhancing communication efficiency and consistency.
4. Email Forwarding: LiveAgent includes a reliable email forwarding feature that aids in comprehensive customer support.
How to Use LiveAgent?
To get started with LiveAgent, first sign up and configure the settings to suit your business needs. Here are some key functionalities and how to use them:
Ticket Management: This system turns all incoming inquiries from different channels into tickets for easy tracking. You can assign tickets to specific agents or departments and monitor their status.
Live Chat: Integrate live chat on your website. You can customize the chat button, pre-chat form, and chat window to match your brand identity.
Knowledge Base: Create FAQ articles, forum posts, or step-by-step guides to help customers find answers to common issues without having to contact support.
Social Media Integration: Connect your social media accounts to monitor and respond to customer inquiries or mentions on platforms like Facebook and Twitter.
Call Center: With the integrated call center, you can receive and make calls directly from the dashboard. All calls can be recorded and stored for future reference.
3. Help Scout
Help Scout is a customer support tool that provides businesses with an efficient and streamlined system to handle customer inquiries, support tickets, and communication. With its user-friendly interface and powerful features, Help Scout simplifies the process of email management, centralizing all customer emails.
How Help Scout helps?
1. Private Notes for Collaboration: It offers a feature for engaging in internal discussions and collaborative problem-solving by exchanging private notes with teammates.
2. Tagging for Workflow Automation: This feature simplifies task management by categorizing and tagging customer conversations to automate workflows, streamline processes, and generate detailed reports.
3. Mailbox Automation: Help Scout allows you to automate repetitive tasks and set up rules to streamline your email workflow. It lets you create rules to assign emails to specific team members, tag conversations based on keywords, and even send automated replies to common inquiries.
4. Comprehensive Customer Information: Help Scout provides access to vital information about customers directly from the UI sidebar. You can review previous conversations, and view data/activity from other integrated applications.
How to use Help Scout?
Shared Inbox: Help Scout provides your team with the ideal inbox solution, resembling a regular email interface while offering a range of powerful features to enhance productivity and customer satisfaction.
Collision Detection: This feature alerts you when another team member is viewing or replying to an email, preventing conflicting replies and ensuring a seamless customer experience.
Email Tracking and Analytics: Help Scout provides insights into your email performance through metrics such as response time, conversation volume, and customer satisfaction ratings.
Integration Capabilities: Help Scout integrates with various third-party applications, such as CRM systems, e-commerce platforms, and live chat tools.
Saved Replies for Quick Responses: It has a searchable repository of commonly asked questions and their corresponding answers. With just a couple of clicks, insert these saved replies into email responses, saving time and ensuring consistent and accurate information delivery.
Top 10 Help Scout Alternatives for Businesses
4. Happy Fox
HappyFox is a customer support software that streamlines and automates support requests, helping businesses provide top-tier customer service efficiently. Its suite of features includes ticketing systems, self-service portals, knowledge base, and community forums, among others.
How Happy Fox helps?
1. Streamlined Email: Happy Fox lets you categorize incoming emails from platforms like Gmail and Outlook into relevant groups such as support, sales, and marketing, and transform them into actionable tickets.
2. Centralized Email Ticket Threads: HappyFox helps you arrange your responses in an easy-to-navigate timeline, complete with ticket status and activity history details.
3. Automated Email Support: HappyFox's Smart Rules feature lets you automate responses to recurring questions and problems based on predefined conditions.
4. Support Performance Metrics: It offers metrics like the volume of incoming support emails, response time, and resolution time to make informed decisions utilizing real-time
How to Use HappyFox?
Getting started with HappyFox is straightforward. After setting up the account, here are some key functionalities you can use:
Ticket Management: This feature turns incoming support requests from different channels into tickets. You can assign these tickets to specific agents, track their progress, and ensure resolution.
Self-Service Portal: Set up and customize your portal where customers can find solutions to their issues, submit tickets, and interact with other customers through the community forum.
Knowledge Base: Create and organize articles, guides, and FAQs that answer common customer questions. This not only helps customers find answers themselves but also reduces the load on your support team.
Integrations: HappyFox can integrate with various other tools like CRMs, social media platforms, email marketing tools, etc., to create a seamless workflow.
5. Freshdesk
Freshdesk is a customer support software developed by Freshworks. This tool allows businesses to streamline their customer conversations across multiple channels including email, phone, chat, and social media. It provides features such as ticketing, self-service portals, and automation capabilities, making it a viable solution for customer service needs.
How Freshdesk Helps?
1. Email Management: It enables businesses to track, prioritize, and respond to customer emails efficiently. All incoming emails can be automatically converted into tickets and categorized based on predefined rules.
2. Effective Ticketing & Automation: Freshdesk's ticketing and automation features ensure efficient management and timely resolution of each customer query, including those coming through email.
3. Email Notification Automation: This feature automatically keeps customers and agents informed about any updates or changes in their ticket status.
4. Omniroute™ Feature: This feature intelligently distributes emails, chats, and calls to your agents according to their current bandwidth.
How to use Freshdesk?
Once your Freshdesk account is set up, here are the key functionalities you can leverage:
Multi-channel Support: Manage all your customer conversations from various channels in one place. You can convert these interactions into tickets and assign them to respective team members for resolution.
Unified Customer Interactions: Freshdesk consolidates all customer interactions from various channels into a single platform, improving the efficiency of customer service operations and email management.
Automation: Use automation tools to streamline repetitive tasks. You can automate the assignment of tickets based on various factors like workload, expertise, etc.
Self-Service Portals: Create a knowledge base and FAQs where customers can find answers to their queries. This reduces the load on your support team and provides immediate assistance to customers.
Reporting & Analytics: Monitor your support team's performance, customer satisfaction, and other important metrics using Freshdesk's inbuilt reporting and analytics.
6. Zendesk
Zendesk is a support suite that helps your business engage with customers through various channels, including email, chat, voice, and social messaging platforms. All these interactions, along with their relevant context, are centralized in one location for agents, forming a unified agent workspace.
How Zendesk Helps?
1. Customer interaction: Zendesk consolidates customer interactions from various channels into a single platform and ensures comprehensive tracking of customer queries.
2. Advanced ticketing: The advanced ticketing system, including email ticketing and automation capabilities of Zendesk streamline the management of customer queries, promising timely and effective resolutions.
How to Use Zendesk?
To use Zendesk, follow these steps:
Set Up Channels: Integrate your email, chat, phone, and social media platforms with Zendesk. This will help you manage all customer interactions from a single place.
Ticket Management: Convert customer inquiries into tickets. You can then categorize, prioritize, and assign these tickets to different team members based on their expertise or workload.
Automations and Triggers: Utilize automation and triggers to streamline your customer support. Automations perform time-based actions, while triggers respond to ticket changes.
Self service: By offering a self-service portal, Zendesk empowers customers to resolve their own issues, leading to increased customer satisfaction and a lighter workload for the support team.
Analytics: Zendesk provides robust analytic tools that you can use to monitor performance, identify problem areas, and make informed decisions to optimize their customer support strategy.
7. Hubspot Service Hub
HubSpot Service Hub is a platform that helps businesses streamline their customer service processes, increase customer satisfaction, and turn customers into promoters. It is part of HubSpot's complete CRM platform and integrates seamlessly with the rest of HubSpot's suite of marketing, sales, and service software.
How Hubspot Service Hub Helps?
1. Email Monitoring Tool: This feature keeps you informed when leads interact with your emails, facilitating faster conversions. You can monitor email performance with reports on open rates, link click-throughs, and attachment downloads.
2. Sales Email Automation: This lets you leverage workflows by automating lead distribution, task creation, and prospect follow-up via sequences. You can also tailor emails in your sequence using information from your HubSpot CRM database.
3. Email Template Creator: This feature transforms your top-performing emails into customizable templates that can be shared with your team. You can personalize and dispatch sales emails through Outlook, Office 365, or Gmail.
How to Use It?
HubSpot Service Hub's tools and features are designed to be easy and intuitive. To use it, you start by setting up your service dashboard where you can monitor and track your team's performance and customer feedback.
Customer Portal: Set up a secure customer portal to keep ticket conversations active between customers and representatives, thus ensuring issues are resolved faster. This interactive platform allows customers to directly interact with your support team.
Knowledge Base: Establish a knowledge base by converting frequently asked questions into a searchable compilation of help articles, videos, and documentation. This self-help resource enables customers to find answers to their queries, reducing the volume of support requests.
Omni-Channel Messaging: Configure omni-channel messaging to provide a superior customer experience across all channels. You can access multiple channels in the inbox and switch between them seamlessly, allowing you to meet your customers wherever they are.
Inbound Calling [BETA]: Configure the HubSpot system to receive inbound calls from your customers and log them on the platform. Having all the customer information and communication history in one place aids in a more efficient and authentic problem-resolution process.
Live Chat: Implement live chat on your website for real-time customer assistance. The automatic routing feature ensures users are directed to the right people on your services team, enabling you to build better relationships through contextual conversations.
VoIP Calling: Use HubSpot's VoIP software to call your customers directly from the HubSpot platform. The software provides clear call quality and additional features such as call logging and analytics. This tool allows for direct communication with customers, reinforcing your customer support efforts.
Top Features One Must Look for in Email Support Software
Ease of Use: A user-friendly interface is essential to ensure that your team can use the software effectively. It should be as easy as operating your email.

Multi-channel Integration: An email support service software should be able to integrate with various channels like social media, live chat, WhatsApp and phone support, facilitating a comprehensive and unified customer interaction system.

Automated Responses and Ticketing: The software should automatically generate tickets for each customer query and provide automated responses for common inquiries, thus saving time and improving efficiency.

Collaboration Tools: Look for a system that facilitates collaboration, allowing team members to work together to resolve customer issues. Features might include shared inboxes, conversation threading, and @mentions.

Knowledge Base: An integrated knowledge base can empower customers to find solutions to common problems themselves, thus reducing the load on your customer service team.

Customization: Every business is unique, and so your email support services software should offer a level of customization to suit your specific needs.

Performance Tracking: The system should provide analytics and reporting capabilities to help you monitor customer service performance and identify areas for improvement.

Scalability: As your business grows, your customer service needs will change. Look for software that can scale to meet these changing requirements.

Data Security: Since the software will be handling sensitive customer data, it's essential that it has robust security features to protect this information.

Customer Support: Finally, the software provider should offer excellent customer service themselves, so that any issues you encounter can be resolved swiftly and efficiently.
Wrapping up
The lack of a proficient email support services software can result in disorganized customer queries, delayed response times, and potentially lost customer interactions.
Selecting an efficient tool can counter these hurdles. If you are considering implementing an email support service software, try a platform from this list, and find the one that aligns with your specific needs. If you're looking specifically for a Gmail-based email support software, then try Hiver free for 7 days.