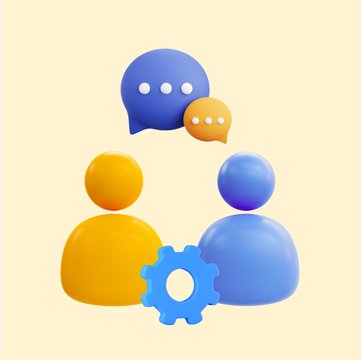 Table of contents
Customer Communication Management Made Better
7 Best Customer Communication Management Software
Sep 29, 2023
|
10 min read
|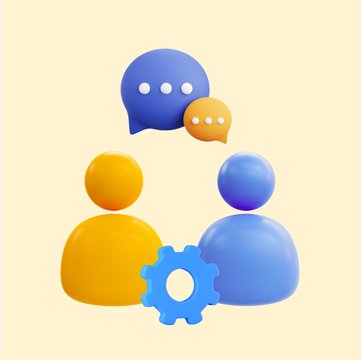 Table of contents
Every business knows the importance of clear communication. When a customer has a question or concern, a quick and accurate response can make all the difference. But with so many customer messages coming in from different channels, it's easy for some to get overlooked.
That's where a Customer Communication Management (CCM) software can be a game-changer.
A CCM software helps businesses manage and organize their customer communications. It ensures that every email, chat, or message is attended to promptly. This not only reduces the chances of errors but also leads to satisfied customers.
For any company aiming to strengthen its communication and build trust with its customers, CCM software is a valuable tool. In this article, we'll go through the seven best CCM software options that can help businesses enhance their communication efforts.
Table of Contents
What is Customer Communication Management?
Customer Communication Management is a strategy and set of tools that businesses use to organize, distribute, and manage customer interactions across various channels.
CCM solutions enable companies to deliver consistent and personalized communications to their customers, whether it be through printed materials, emails, SMS, web pages, or other digital methods. The primary goal of CCM is to enhance the customer experience by ensuring that all communications are relevant, timely, and presented in a manner that aligns with the customer's preferences and needs.
What is a Customer Communication Management Software?
Customer Communication Management Software (CCMS) is a digital solution that facilitates the creation, distribution, and management of customer communications across various channels. This software aids businesses in ensuring that their communications are consistent, personalized, and relevant to the recipient. It often includes features such as template design, content management, multi-channel distribution, analytics, and integration capabilities with other enterprise systems.
For example, consider a bank that needs to send monthly statements to its customers. Instead of manually creating each statement, the bank can use a CCMS to automate the process. The software can pull data from the bank's systems, populate a template with the customer's transaction details, and then distribute the statement via the customer's preferred method, whether it be email, physical mail, or a mobile app notification. The CCMS can also provide analytics on open rates, delivery success, and customer feedback, helping the bank refine its communication strategies over time.
Key Benefits of Customer Communication Management
Here are some key benefits of Customer Communication Management (CCM):
Consistency across channels: CCM ensures that the messaging and branding remain consistent regardless of the communication channel, be it email, SMS, web, or print.

For example, a retail company sends out promotional emails and SMS. With CCM, both the email and SMS will have the same promotional content, tone, and branding, ensuring the customer receives a unified message.
Operational efficiency: Automating the communication process reduces manual effort, minimizes errors, and speeds up delivery.
Personalization: ACCM software can tailor communications based on individual customer data, preferences, and behavior, making messages more relevant and engaging.

Let's say a credit card company sends out monthly statements. Using a CCM tool, the statement can also include personalized offers based on the user's spending habits, such as discounts at their frequently visited restaurants.
Improved customer experience: By delivering timely, relevant, and consistent communications, businesses can enhance the overall customer experience, leading to increased loyalty and satisfaction.
Compliance and risk management: CCM solutions can ensure that communications adhere to regulatory standards and guidelines, reducing the risk of non-compliance.
Analytics and feedback: Many CCM tools offer analytical capabilities, allowing businesses to track the effectiveness of their communications and gather feedback for continuous improvement.

For example, an e-commerce store sends out a newsletter. Using the analytics from their CCM software, they can track open rates, click-through rates, and customer feedback to refine future communications.
Cost savings: By streamlining and automating communication processes, businesses can reduce operational costs associated with manual efforts and inefficiencies.
Customer Communications Management vs. Customer Relationship Management
Both Customer Communications Management (CCM) and Customer Relationship Management (CRM) are essential tools for businesses, but they serve distinct purposes. Here's a detailed comparison:
Criteria
Customer Communication Management (CCM)
Customer Relationship Management (CRM)
Primary Focus
Design, creation, distribution, and management of customer communications.
Managing interactions with current and potential customers.
Key Features
– Template Design
– Content Management
– Multi-channel Distribution
– Analytics
– Contact Management
– Sales Automation
– Customer Support and Service
– Marketing Automation
– Analytics and Reporting
Use Cases
– Sending monthly statements or bills.
– Distributing promotional materials.
– Automating regulatory communications.
– Tracking and managing sales leads and opportunities.
– Offering customer support.
– Segmenting customers for marketing campaigns.
Benefits
– Consistent and personalized communication.
– Operational efficiency.
– Reduced compliance risks.
– 360-degree view of customers.
– Streamlined sales and marketing processes.
– Improved customer satisfaction and loyalty.
7 Best Customer Communication Management Software
Here's a list of the 7 best customer communication management tools for all types of businesses:
1. Hiver
Hiver, known for its seamless integration with Gmail, offers capabilities that cater to multi-channel customer communication management. By centralizing communications from various channels – email, live chat, phone, knowledge base, and WhatsApp – into a unified platform, Hiver ensures that businesses can engage with their customers effectively, regardless of the channel they choose.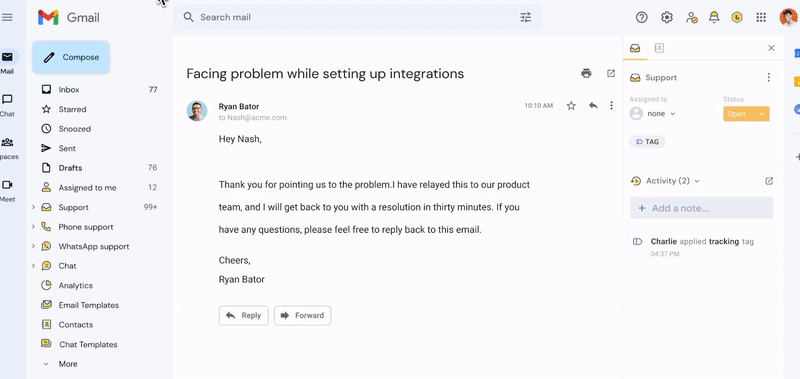 Key Features:
Unified Inbox: Hiver integrates communications from various channels, including email, live chat, and more, into a single shared inbox. This ensures that teams can view and manage all customer interactions from one place.
Cross-Channel Collaboration: Team members can collaborate on customer queries regardless of the channel. Notes, @mentions, and internal discussions can be centered around a customer query, whether it comes from email, chat, or social media.
Collision Detection: Hiver notifies team members in real-time if someone else is replying to an email, preventing duplicate responses and ensuring a clear, consistent communication front.
Email Tags and Categories: Organize customer communications by tagging emails with relevant labels. This helps in categorizing queries, feedback, or issues, making it easier to prioritize and address them.
Automation: Hiver helps to set up rules to automate repetitive tasks. For instance, emails from a particular client can be automatically labelled and assigned to a specific team member, ensuring swift action.
Pricing:
Hiver comes with three types of pricing plans.
Lite plan: $15/user/month
Pro plan: $39/user/month
Elite plan: $59/user/month
Free Trial: 7 days
2. Help Scout
Help Scout is a customer communication management platform designed to streamline customer interactions and help businesses provide exceptional support experiences. With a focus on simplicity and efficiency, Help Scout offers tools that cater to both small businesses and larger enterprises, ensuring that customer communications are managed effectively.
Key Features:
Shared Inboxes: Help Scout's shared inboxes allow teams to collaboratively manage customer emails, ensuring that every query is addressed in a timely manner.
Knowledge Base Integration: Teams can quickly pull information from the knowledge base, ensuring that customers receive accurate and comprehensive answers to their queries.
Beacon (Chat and Messaging): This feature allows businesses to engage with customers in real-time through chat, ensuring immediate responses to pressing queries.
Workflow Automation: Automate repetitive tasks and actions based on specific criteria. For instance, all billing-related queries can be automatically assigned to the finance team.
Saved Replies: Create and use pre-written responses for frequently asked questions, ensuring consistency and speed in communications.
While Help Scout is good for email and chat-based customer support, it doesn't natively support a comprehensive range of communication channels like social media or SMS. This can pose a challenge for businesses looking for a holistic approach to customer communication management, as they might need to rely on third-party integrations or additional platforms to cover all communication touchpoints.
Pricing:
Help Scout offers three types of pricing plans:
Standard: $25 per user per month
Plus: $50 per user per month
Pro: $65 per user per month
Free Trial: 15 days
Discover Top 10 Help Scout Alternatives
3. Front
Front is a collaborative email platform designed to bring teams together for more efficient customer communication management. By transforming traditional email inboxes into a hub for collaboration, Front ensures that businesses can handle customer interactions in a unified and streamlined manner.
Key Features:
Collaborative Inboxes: Front allows teams to share inboxes, ensuring that all members can view, manage, and respond to customer emails without overlaps.
Multi-Channel Support: Beyond email, Front integrates with other communication channels like SMS, live chat, and social media, centralizing all customer interactions in one place.
Automated Workflows: Set up rules to automate repetitive tasks, such as tagging, assigning, or archiving conversations based on specific criteria.
Internal Comments: Team members can discuss customer queries internally within the same email thread, ensuring that all context is preserved and facilitating collaborative problem-solving.
Integration with other Tools: Front seamlessly integrates with CRM systems, project management tools, and other software, ensuring that all relevant customer data is accessible without switching platforms.
While Front offers a range of functionalities, smaller teams might find it challenging to navigate and utilize all its features effectively. This can lead to initial inefficiencies until the platform is fully mastered.
Pricing:
Front offers four pricing options.
Starter: $19 per person per month
Growth: $49 per person per month
Scale: $99 per person per month
Premier: $229 per person per month
Free Trial: 7 days
Front vs Help Scout: A Detailed Comparison
4. Intercom
Intercom stands out as a comprehensive solution for real-time customer communication management. Its emphasis on conversational support, automation, and multi-channel integration makes it a valuable tool for businesses aiming to enhance their customer engagement.
Key Features:
Messenger and Omnichannel Support: Intercom's messenger supports customers effectively when they need assistance within a product. Additionally, with integrations for email, SMS, and more, customers can choose their preferred communication channel.
Proactive Support: Businesses can onboard, educate, and notify customers with automated, in-context messages, reducing support volume and enhancing customer experience.
AI Chatbot – Fin: Intercom's AI chatbot, Fin, uses advanced AI technology to provide accurate answers, resolving customer queries instantly and reducing ticket volume.
Customizable Messenger: Businesses can tailor the messenger to match their brand aesthetics, offering a seamless and personalized customer experience.
Workflows and Automation: Intercom allows businesses to build powerful, no-code automation for customers and teammates, streamlining communication processes.
Intercom's pricing can be on the higher side, especially for businesses with a large number of users or those requiring advanced features. This can be a barrier for smaller businesses or startups with limited budgets, making them consider alternative solutions.
Pricing:
In a nutshell, Intercom offers four different tiers of pricing.
Start: $39 per month per seat
Grow: $99 per month (includes 5 seats)
Accelerate: from $499 per month (includes 10 seats)
Scale: from $999 per month (includes 10 seats)
Free Trial: 14 days
5. Zendesk
Zendesk is a renowned customer communication management platform that focuses on delivering seamless customer support experiences. It offers a comprehensive suite of tools that cater to various communication channels, ensuring that businesses can effectively engage with their customers and address their needs.
Key Features:
Omnichannel Support: Zendesk centralizes communications from email, chat, phone, and social media, allowing businesses to manage all customer interactions from a unified dashboard.
Self-Service Options: With the knowledge base and help center, customers can find answers to common queries, reducing the need for direct support interactions.
AI-Powered Assistance: Zendesk incorporates AI capabilities to provide accurate and instant answers to customer queries, streamlining the support process.
Customizable Support Interface: Businesses can tailor Zendesk's interface to match their branding, ensuring a consistent and personalized customer experience.
Advanced Reporting and Analytics: Zendesk offers detailed insights into support metrics, customer satisfaction scores, and agent performance, enabling businesses to refine their communication strategies.
While Zendesk offers a plethora of features, some businesses, especially those with simpler support needs, might find the platform too complex. This can lead to a steep learning curve and potential underutilization of the platform's capabilities.
Pricing:
Zendesk has three tiers of pricing for small to large-sized businesses.
Suite Team: $49 per agent per month
Suite Growth: $79 per agent per month
Suite Professional: $99 per agent per month
For enterprise companies, Zendesk has two tiers of pricing:
Suite Enterprise: $150 per agent per month
Additional and more powerful enterprise plans start at $215 per agent per month
Free Trial: 14 days
6. Quadient Inspire
Quadient Inspire is a customer communication management platform designed to streamline and enhance the way businesses communicate with their customers. At its core, Quadient Inspire focuses on digitizing and automating business-critical communications, ensuring that every interaction is personalized, compliant, and delivered seamlessly across various channels.
Key Features:
Omnichannel Support: Quadient Inspire's centralized platform facilitates the creation and delivery of personalized, compliant customer communications across diverse channels, ensuring a consistent message regardless of the medium.
Personalized Digital Communications: With Quadient Inspire Evolve, businesses can design and deliver secure, tailored digital communications that resonate with individual customer preferences and needs.
Integrated Enterprise Solution: Quadient Inspire Flex offers a fully integrated solution that caters to both on-premise and cloud-based requirements, ensuring flexibility in deployment based on business needs.
Journey Mapping: Quadient Inspire Journey provides an integrated approach to customer journey mapping, allowing businesses to design and implement customer-first omnichannel experiences.
Automated Document Preparation: Quadient Impress Automate centralizes and automates the creation, distribution, and output of essential documents, reducing manual errors and streamlining workflows.
Pricing:
Not provided by the vendor
7. Podium
Podium is a customer communication management platform tailored for local businesses, aiming to enhance their online reputation and streamline customer interactions. By integrating various communication channels and offering tools specific to the needs of brick-and-mortar companies, Podium empowers businesses to connect with their customers more effectively and drive growth.
Key Features:
Review Management: Podium simplifies the process of managing online reviews. Businesses can solicit, monitor, and respond to reviews from platforms like Google and Facebook directly within Podium. Internal notes can also be added to ensure team-wide awareness when addressing customer feedback.
Omnichannel Communication: Podium centralizes communications, allowing businesses to manage interactions from phone calls, emails, texts, online reviews, and more, all from a unified inbox.
Textable Review Invites: With automated reminders and AI-powered replies, getting more customer reviews becomes a more straightforward process.
Live Chat Widget: Businesses can embed a live chat feature on their websites to capture leads and address customer queries in real time.
Personalized SMS Campaigns: Launch targeted SMS campaigns to engage customers and promote sales and marketing efforts.
Payment Processing: The platform offers convenient text-to-pay and eCard reader features, making transactions smoother for both businesses and customers.
Pricing:
Podium offers three types of pricing plans.
Essentials: $249/month (includes 3 team members and 1000 contacts)
Standard: $409/month (includes unlimited team members and contacts)
Professional: $599/month (includes unlimited team members and contacts)
Free Trial: 14 days
Picking the Right CCMS for Your Business
Good communication is more than just replying to customers; it's about earning their trust and understanding what they need. We've looked at many tools, and Hiver really stands out. It helps businesses not only manage messages but also respond in a way that makes customers feel valued. In today's world, every chat or email can shape how people see a brand. So, having tools like Hiver is super helpful. To end, it's good to remember: even with the best tools, it's genuine care and understanding that make the biggest difference in communication.
Get started with Hiver today. Free for 7 days