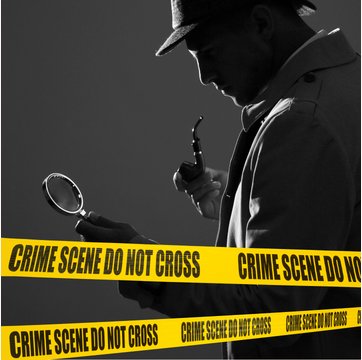 Table of contents
8000+ teams use Hiver to delight their customers!
7 Customer Service Crimes: What Are They and How to Prevent Them
Dec 19, 2022
|
6 min read
|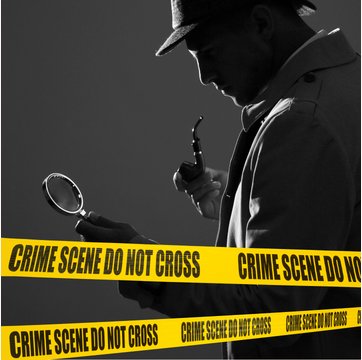 Table of contents
Customer Service. Two simple – yet very important – words.
It's customer service that determines, to a large extent, the long-term growth of your business. It's customer service that keeps customers coming back for more.
No wonder then that customer service teams don't have it easy. High ticket volumes, dealing with angry customers, coordinating with multiple teams – one could go on and on about the high levels of stress in this function.
Maybe this is why mistakes in customer service happen often. Delayed support, long waiting times, calls getting transferred endlessly – the list goes on.
We at Hiver, refer to these as 'Customer Service Crimes.'
Are they arrest-worthy? No.
But do they result in unproductive support agents? Yes. Do they result in angry customers? A big Yes.
So, what are some of the most common customer service crimes? More importantly, how can customer-facing teams prevent them from happening?
Let's find out.
Table of Contents
Crime 1: A customer emailed you, but you lost track of it.
Maybe you didn't open it because your inbox was flooded with multiple emails? Perhaps you were busy replying to other customers, and you forgot about this particular query?
Whatever the reason, this is a classic customer service crime.
When you miss out on queries, you're making customers wait for longer. This is evident in our State of Customer Support in 2022 report, where we found out that as much as 51% of customers feel getting support via email is highly time-consuming.
So, how do you and your team NOT lose track of customer emails?
Simple, look for a solution that helps you streamline and manage incoming queries. One that allows you to assign dedicated owners to customer issues. So that there's always clarity on what everyone in your support team needs to work on. Also, you can implement a writing assistant to be more efficient and have faster response times.
Crime 2: You are not tracking key performance metrics
What happens when you don't track your customer service team's performance?
How would you know if you're meeting customer expectations? How would you know what's working and what's not, or what's causing customers to leave?
Without numbers, all these questions go unanswered.
You need cold, hard metrics on the table to anchor your customer support ship – guesswork certainly won't do.
Start tracking key metrics such as ticket volume, first response time, average resolution time, and more. Create reports on team performance in order to get a bird's eye view of the quality of customer service you provide. This helps you identify bottlenecks and fix them proactively.
Crime 3: You are not asking your customers for feedback
When you're looking to meet customers' expectations, it's imperative that you first understand what these expectations are.
This is why we believe that a crime you can't afford to commit is missing out on your customers' feedback. Over 80% of customers believe it's important to provide feedback – be it good or bad.
Your customers are ready to talk, and you should be prepared to listen.
Use surveys to get feedback from your customers. A pro tip here is to have complete clarity on why you want to survey customers.
Are you looking for feedback on a product update? Or are you looking to understand what they think about your customer service quality?
For instance, if it's the latter, you can include a very short CSAT survey at the end of support interactions with customers.
Crime 4: You have communication gaps within your support team
Remember watching that football match, sitting on the edge of your seat in your favourite team's jersey? It was looking like they just might get that much-needed goal, but alas, a few missed passes and the game takes a turn for the worse.
Bad teamwork is as fatal in customer service as it is in football.
Customer service is a team game. Your team needs to feel the camaraderie and be on the same page at all times. But oftentimes, collaboration in customer service teams gets tricky.
When a support agent needs help from a colleague on a customer email, they rely on forwards and/or Ccs. This not only leads to more internal emails but it can make the whole thread look confusing. Or worse, the internal email could go completely unnoticed.
So, what's the fix? How do you collaborate more efficiently?
Up your customer service game with a comprehensive customer support tool that offers tagging teammates and leaving notes for clarity. Goodbye to muddled threads and lost forwards – now, this is what we call a goal!
Crime 5: You are making it hard for customers to reach you
Who can forget Phoebe staying on hold forever to get in touch with a customer service agent on Friends?
Phoebe was a victim of a customer service crime. If you are making your customers jump through hoops to connect with you, you're guilty of the same.
Customers today prefer speed and convenience. According to Hiver's recent survey, over 30% of customers expect a resolution within 2 hours.
How do you achieve that? One of the options is offering support to your customers via live chat. In fact, 63% of customers would prefer this support channel to interact with businesses.
For customer service teams, it can also be a boon. Reduced support calls, quick turnaround times, and instant qFor customers, it's an extremely convenient way to get their queries answered, as opposed to writing an email or picking up the phone.
So, where do you get started? Look for a customer support platform that offers live chat functionality. At the same time, ensure that the interface isn't too complicated to use. We are sure Phoebe would love this!
Crime 6: Your internal teams communicate poorly
Customer service is an organization-wide initiative and not just the responsibility of your customer service team. This means your non-customer-facing departments should always be within arm's reach of your customer service team.
If they are not, that's yet another customer service crime you're overlooking.
If your teams work in silos, it becomes harder to collaborate on customer queries.
Say, for instance, there's a customer query about a product bug. Your support agent wants to loop in the tech team but they can't seem to get hold of them. Meanwhile, your customer is waiting.
And that's not good. Because 3 out of 4 customers want their queries resolved within a day.
This is where integrations can be a game-changer. Ensure that your customer service software is deeply integrated with other tools and solutions across your organization, such as Asana, Salesforce, Jira, and Slack. This ensures that your customer service team can easily reach out to other teams and cross-collaborate on customer issues.
Crime 7: You don't offer multi-channel customer service options
Customers use multiple channels to engage with businesses – depending on what they find comfortable. So, if you're not present where they want to reach out to you, it's pretty far from comfortable for your customers.
Understanding where your customers are and opening more doors to hear them better is a must-do if you're aiming to offer exceptional customer service.
Adopting a multi-channel service strategy will undoubtedly transform your business, but there is a catch. Do not hurry. Take your time, and consider your options. Would social media work for your customers? Or is live chat support the way to go?

Decide which channels best fit your customer's needs, and only then should you make a call.
Additionally, be sure that the resolutions you offer in these channels are prompt, engaging, and satisfactory – because, at the end of the day, that's what your customers are looking for.
Close the gap between customer service and customer expectations
Almost 9 out of 10 customer service heads wish to go beyond customer expectations; still, 84% of customers feel businesses are not meeting this goal (Harvard Business Review). The gap can't be understated.
It doesn't make a difference to your customers whether these customer service crimes happen intentionally or unintentionally. Bad customer service only translates into your customers leaving.
If you're struggling to prevent some of these customer service mishaps, consider checking out Hiver – the world's first customer service platform built right inside Gmail.