296 hours
through Automations
9 hours
through Email Tags
27 hours
through Email Notes
New Hope Fertility Center (NHFC),a New York-based fertility clinic, is a global leader in human reproductive medicine. Offering a variety of IVF treatments, NHFC prides itself on customizing treatment procedures for every patient – and proactively supporting them every step of the way to parenthood.
Along this journey, email serves as an important communication channel between the various teams at NHFC and the patients – be it for providing medical instructions or answering billing-related queries.
The Challenge
At NHFC, the nursing, lab, and billing departments interact with patients primarily via email.
The nursing department uses email to provide instructions to patients, answer their questions, inform them about lab results, and more. The lab team interacts with patients to facilitate critical actions such as the thawing of embryos or flying in specimens from another city. The billing department is responsible for answering queries on billing, sending invoices to patients, and other authorizations.
NHFC's Operations Associate Jennifer Nguyen, who is responsible for improving the office's workflow and increasing patient satisfaction, found that the teams weren't able to collaborate effectively over email in order to respond to patient queries.
Each department had its own group email. Every time a patient sent an email to a group email address, each department member would receive a copy of that email in their personal work inbox. This meant that if someone emailed [email protected], all the nurses would receive the same email in their inbox
Because of this, there was no easy way to find out if a patient's email was responded to or not. A lot of times, the teams would have to copy+paste the patient's email ID on the Gmail search bar to look up the latest conversation. But, with over 2000 patient conversations over email in a week, it was extremely time-consuming.
At times, patient emails went unattended. On other occasions, multiple team members answered the same email inquiry.
Jennifer set out to look for a solution to improve the quality of patient care and help her team work more efficiently.
The Solution
Jennifer came across a few customer service solutions that help manage group emails, but they all involved complex integrations and a steep learning curve. It was all too much of an investment in terms of time, money, and effort.
One of her colleagues suggested to her to check out Hiver. Jennifer loved that Hiver worked within Gmail and started using it instantly.
As the teams were already using Gmail, the staff didn't have to go through additional training – they got familiar with Hiver in a jiffy.
More visibility means faster resolution
The teams at NHFC no longer have to manually check if a patient query has been responded to or not.
Hiver's shared inbox solution categorizes emails into Unassigned, Open, and Closed. All incoming patient emails first arrive in the Unassigned section. Depending on which nurse, lab member, or biller is on duty, they pick up a query and once it's resolved, the email gets automatically filed under the Closed section.
Everyone on each team now has a holistic view of all patient emails – which ones are yet to be acted upon, and which ones are resolved – all without having to do any manual work.
Now that the team is on the same page, they resolve more emails on a daily basis.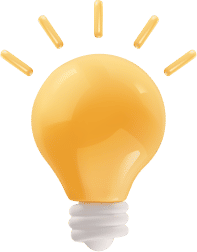 The Hiver advantage
With Hiver, various departments at NHFC can work in synchronization - to provide excellent service to patients.
Favourite features
No more duplicate responses to queries
With the new-found visibility into the status of every email, team members can easily see whether an email has been resolved or is being worked on.
On top of that, Collision Alerts notifies a team member in real-time (when they start replying to a query) that someone else is working on it.
The team prevents close to 400 collisions every month (instances where more than one team member starts replying to a query). According to our research, each collision prevention saves 5 minutes. This means NHFC saves around 33 hours every month with Collision Alerts.
---
The collision alerts feature in Hiver is quite nice as it ensures no two team members ever work on the same query. This helps the staff save a lot of time on a daily basis and ensures duplicate responses are not sent out to patients.
---
Fast internal discussions
Earlier, whenever someone needed help in answering a query, they'd forward the email to their teammate. But forwarding makes it hard to track the status of the email. A lot of queries were getting lost in inboxes as team members would end up forgetting about them.
Hiver's Notes has turned this situation around for NHFC. The teams no longer forward queries to their colleagues. If a nurse, for instance, needs help with a query, she writes a Note to her colleague – who can jump right in.
This has helped NHFC cut down on time spent back and forth over email. Combined, the three teams write about 800 Notes a month to collaborate internally. NHFC saves close to 27 hours every month with Notes.
Jennifer says:
---
Getting help on an email query has become very simple with Hiver. All we have to do is use @mention and write a note next to an email thread for the relevant person in the team. And they can jump right in and address it.
---
Remote work is a breeze
By enabling seamless internal collaboration, Hiver has made it possible for the (now) remote staff at NHFC to assist their colleagues with resolving patient queries. Irrespective of where everyone is located, they're able to have quick discussions using Notes.
She explains:
---
Because Hiver is accessible anywhere, our remote staff still has the ability to assist their teams with answering emails. Should they have a specific question for their teammates, they utilize the Notes function to leave messages or ask questions if they can't get a team member via phone or text. Hiver doesn't bind our employees to have to be in the office to be productive; it enables us to be a team no matter where each team member's location is.
---
Staff efficiency and productivity have soared
Previously, there was no way for Jennifer to track the productivity of team members.
With Hiver, she has deep insights into every employee's performance. She can track metrics like first-response time and average-response time right from Gmail.
She has also set up targets for the number of emails that need to be answered in a day. She's able to track which team members are answering more queries and which ones are falling short of their daily quota.
As a result, staff efficiency has shot up by as much as 50%.
Since we started using Hiver, I've seen a huge uptick in the efficiency levels of our staff. Since our staff realize that their performance is tracked and quantified, they've started working a lot harder. In fact, we've also seen a significant drop in the number of complaints from patients.

Closing Note
Hiver helps the teams at NHFC serve their patients in an effective and timely manner. With complete visibility into conversations, the team is always on the same page and helps patients faster.
---
I look at Hiver as a friendly office assistant who ensures that everyone in the office is able to deal with emails efficiently and stay productive.
---
Location
New York
Industry
Healthcare
Goals
Efficiently manage group emails and improve internal collaboration