Align Brooklyn is a boutique wellness studio that offers yoga, pilates, fitness classes, and nutrition consulting. They have over 30 instructors conducting various courses.
Being a customer-centric business with a 5-star rating on Yelp, they receive a lot of inquiries—from people who want to know about the services offered, to queries from existing customers.
Pamela Brown, the co-founder of Align Brooklyn, strives to help customers in a timely manner — and managing email conversations promptly is at the center of this effort.
The Challenge: An inefficient email management system
Pamela and her team used Gmail to manage customer inquiries and faced a unique set of challenges. The team was accustomed to replying to emails from their individual inboxes. Messages were getting buried in siloes.
At the same time, they were unable to build accountability across the team. Staying on top of who was working on which email—was not easy. This also meant that some customer inquiries were likely to be missed by her team.
They started looking for a better way to manage emails and arrived at Hiver.
Hiver helps Align Brooklyn manage customer emails efficiently
With Hiver, Pamela has moved all their customer communication to the frontdesk@ shared inbox. Her team no longer uses personal accounts to talk to customers.
This helps them stay on the same page and manage emails in a collaborative way, something that was difficult with their old email setup. As Hiver runs on top of Gmail, Pamela's team was quick to adopt it.
I don't remember life before Hiver when it comes to managing our front desk shared inbox. We've been using Hiver ever since the studio was operational. It's been a very long time.

A consistent and seamless experience for customers
Using Gmail to manage customer inquiries had become overwhelming for the Align Brooklyn team. The team was never on the same page. Responses were delayed every now and then.
With Hiver, Pamela can assign every email to a team member. It just takes her two clicks from Gmail. Her team members always know what they have to work on.
She has complete visibility into what the team is working on, the status of different queries, or the responses they are sending out. This way, the studio ensures that their customers always get a consistent and seamless experience. She adds:
---
Hiver lets me oversee the queries and their replies. We ensure that our customers always get a prompt response. Emails never go unattended.
---
Join the 8000+ teams that are using Hiver to deliver brilliant customer service.
Uninterrupted conversations for stronger customer relations
Previously, Pamela had no way of sorting emails based on the priority or type of requests. Now, Pamela's team uses Hiver's Tags to prioritize emails based on urgency. For instance, every time-sensitive support query gets tagged "Urgent" so that the team knows they have to reply within 3 hours.
Previously, relaying information about a conversation to a teammate, when the shift changed, was anything but straightforward. That's become much smoother with Hiver. If it's the end of the shift and someone has to hand off work to a teammate, they leave a Note for the next person alongside the email. The next person gets access to the entire email thread, helping maintain continuity so that the customers don't have to wait an entire day for a response.
Pamela adds:
---
We can also store internal communications as Notes. This is important in many cases, like membership renewal or cancellation dates, where we might need to double-check the data.
---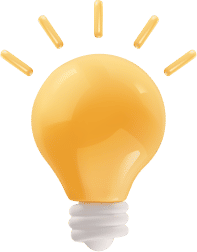 The Hiver advantage
Align Brooklyn was struggling with Gmail as customer emails got buried in silos. With Hiver, they have complete visibility into these queries - this helps them serve customers promptly.
Favourite features
Fast and personalized responses
Pamela and her team have always received a lot of similar queries. However, they faced several problems while using Gmail's canned responses—from the inability to personalize them to sharing the templates with the team.
With Hiver, Pamela has created multiple Email Templates that can be shared across the team and shared inboxes. On some occasions, she writes the email and shares it with her staff using Shared Drafts. This makes responding to various queries faster and more consistent with the brand language that Align Brooklyn wants to use.
Whenever a support or billing query is too complex and needs intervention from the studio manager, they can add a Note to the email describing how to handle the email. This ensures that the customers get a faster and more accurate response.
Location
Brooklyn, New York
Industry
Wellness
Goals
Improve email management and build accountability across the team