Saved 62 hours in a month
21 hours
through Assignments
16 hours
through Email Tags
20 hours
through Email Status
Visiting Angels is a senior home care services and assistance provider based in the US. They are a nationally known, locally owned company that operates through their network of franchised agencies across the country.
Of the 600+ franchisees of Visiting Angels, Luke Thompson co-owns five franchises located in Wisconsin. He is in charge of quality control along with research and implementation of processes that make the company more efficient.
Being a part of the healthcare industry, communicating proactively and efficiently is crucial to the functioning of Visiting Angels. They need to respond to emails in an organized and timely fashion. Losing track of emails or inconsistent communication is simply not an option.
The Challenge
Before Hiver, all outside correspondence (from five franchises mind you) got delivered into individual email accounts, 'which was okay, but presented a lot of difficulties' says Luke. It was difficult to keep track of the emails coming in and assigning responsibility became a confusing affair.
They faced the complex task of coordinating a network of 200 clients and 200 caregivers with an admin staff of 10 people in addition to working with over 500 referral sources! They also have to reach out to new prospects who contact Visiting Angels through online forms and voicemail.
Needless to say, being able to communicate with their admin staff seamlessly is crucial to them.
With the corporate office switching to Google Workspace (formerly G Suite) from Outlook a couple of years ago, other franchises also followed suit. This presented Luke with the opportunity to search for Gmail solutions to manage their communications better.
---
Before Hiver, incoming emails were not being monitored accurately. Outside correspondences were being sent to individual email accounts, important conversations got lost and issues were not tracked properly.
---
The Solution
The search for tools led Luke to Hiver and he was instantly sold on the straightforward interface and the ease of setup.
---
Hiver is extremely easy to use. We were able to hit the ground running right from day one. On top of that, their customer service is simply fantastic!
---
For Visiting Angels, the biggest impact of switching to Hiver came in the form of improved communication and efficiency. To quantify it, their efficiency went up by 100%.
Every incoming email conversation was now appropriately tagged and routed to the right team member. Instead of sorting through hundreds of emails, the team could now completely focus on trying to resolve the issue at hand without worrying about important conversations getting lost.
The Usage
Luke and his team use two shared inboxes for their operations. The first one is for voicemail and general inquiries including inquiries about referral sources and current clients. All the correspondence from the clients and emails from the caregivers are sent into this inbox.
The second inbox is used for receiving information on leads and prospects which Luke handles personally along with another co-owner.
Before they started using Hiver, they had one person taking care of all the incoming emails. This was a complex job and could get confusing to keep track of emails. Furthermore, if the person in charge of this job was busy or away on a field assignment, the time-sensitive emails would have to wait for them which was a no-go for the company and their clients.
With Hiver, they were able to put an end to this problem entirely. Using a shared inbox allows every employee to have access to the incoming emails, which means no matter who's taken a day off, there's always somebody checking the inbox and assigning tasks to the right person!
Moreover, with shared access to incoming emails, knowledge sharing has become easy as anybody can pitch in with solutions, giving the team space to take initiatives.
---
For owners like us who manage multiple franchises, Hiver is especially important.
---
Assigning and tracking tasks is simple
Using Hiver allows the Visiting Angels team to assign emails to their colleagues using the assignment function. They also actively use email tags to classify important communication and statuses to create accountability. They also easily loop in teammates to tackle any issues where they need help.
They have constant visibility into all incoming emails. Plus, the ability to assign the incoming tasks/queries quickly and efficiently has allowed them to respond productively, without losing track of any of the incoming correspondence.
In addition to all this, using the Hiver mobile app made it very easy for team members to respond to urgent tasks as they didn't have to lose time in reaching their laptops. With the mobile app, team members can stay on top of emails on the go. In the healthcare industry, the ability to be connected even when you are mobile can be a crucial factor while serving clients on time.
Powerful analytics to help identify and remove bottlenecks
The team at Visiting Angels receive a lot of emails and Hiver's Analytics plays a key role in helping them identify critical issues.
The team uses tag reports to get insights into the volume of conversations that come in. For instance, emails from caregivers are assigned a tag 'Caregiver'. If the team notices that the volume of conversations under this tag is quite high, it prompts them to seek out why this is happening and identify any potential challenges that might be acting as a bottleneck.
Productivity Increase
The ability to turn email into tasks and then assign them all inside Hiver has saved Visiting Angels considerable time. The team now also executes responsibilities in a systematic manner which has led to a sizable increase in productivity overall.
"I don't know what we were doing before because it wasn't good enough, but Hiver has completely re-invented our communication and efficiency."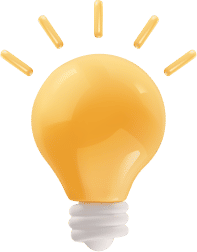 The Hiver advantage
With Hiver, Visiting Angels is able to seamlessly communicate and coordinate on multiple things with their clients and team members. They have been able to increase their productivity by 100% while managing an extensive network of clients, caregivers, and admin staff.
Favourite features
Location
The United States
Industry
Healthcare
Goals
Streamline communication with internal and external stakeholders