Arthur Bekermen (COO) chuckles while describing what it was like handling iQ Food Co's general shared mailbox before they used Hiver.
"It was really bad", he jokes.
Arthur, along with his sibling Alan Bekermen (CEO),run iQ., a fast-casual restaurant chain that focuses on healthy and sustainable, seasonal food. Started in 2011, the company has about 150 employees servicing 9 restaurant locations in Toronto, Canada.
The Challenge
Although each iQ. restaurant location has its own shared inbox, their primary one is the company's group email hello@iqfoodco.com which receives the bulk of external communication.
These emails are of a wide variety, such as questions regarding the menu, availability of locations, solicitation, etc. Each department at iQ handles questions specific to their function.
Before using Hiver, the task of reviewing and responding to every email that iQ received at [email protected], fell to the area manager. She had a list of templates stored on a note-taking app from where she copy-pasted and replied to common queries.
iQ had also internally set up group distribution wherein for all emails received on the company email, a copy would be sent to each member of the group. So, even if someone wasn't directly responsible for a query, they'd receive a copy of it in their inbox.
Furthermore, to notify all internal stakeholders about any specific communication or context, said emails were shared via CC/Bcc. And if a customized response was required from a teammate then that email was forwarded to them.
Any sort of internal collaboration, therefore, involved a lot of back and forth over email, which became extremely time-consuming. As a result, the team not only found it hard to keep track of what needed to be done but wasn't able to provide on-time customer service.
---
We all checked the group inbox from time-to-time to make sure that whatever was required from each of us specifically, was handled. But essentially, a number of team members still constantly found themselves sifting through the emails just making sure no communication was missed.
---
The Solution
Being a technology-first company, the leadership at iQ is always on the lookout for clever and efficient ways for running their operations and managing customer communication.
Arthur stumbled upon Hiver while looking up tools that could schedule emails and set reminders inside Gmail.
Enabling faster customer responses
Even though the above features weren't part of Hiver's core offering, Arthur sensed an opportunity in using the customer service platform after a walkthrough of the product.
He was particularly intrigued by Hiver's Email Templates – which helps standardize email responses and share them across the team. Arthur knew this would empower his team to reply faster to common customer queries.
No more guesswork
An additional problem brought in by the earlier setup was that whenever Arthur saw an email in his inbox that wasn't yet responded to, he wasn't sure if he should reply to it or wait for the area manager first. What if they both accidentally responded at the same time?
Arthur explains:
---
We knew one person was taking care of it [group inbox], but sometimes when I was reviewing my inbox, I saw some of those emails just sitting there, not yet responded to; I had to wait for the area manager to respond first. And even if sometimes I really wanted to respond, I didn't because I knew she was about to. All of this confusion is now gone with Hiver's Collision Alerts.
---
With Collision Alerts, Arthur gets notified in real-time if he tries answering an email query someone else from the team is already working on.
He, therefore, doesn't have to second guess who is responding to these emails and can ensure that they don't send out duplicate responses to customers.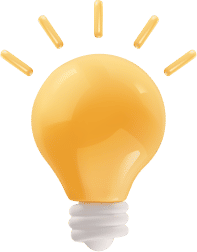 The Hiver advantage
The team no longer worries about important customer queries getting missed. Hiver helps them keep track of what emails need attention, collaborate without Ccs/forwards, and save a lot of time in resolving emails.
Favourite features
Smooth transition to remote collaboration
Once the team at iQ familiarized themselves with Hiver's full set of features, it was becoming evident that using their area manager to manage the shared inboxes was inefficient and significantly costly.
A plan was formulated and a cost-effective virtual assistant (VA),working out of the Philippines, was hired to remotely take over the responsibility of managing the shared inboxes for all restaurant locations and the corporate office.
Surprisingly, despite the fact that the VA works in a completely different time zone, it hasn't negatively affected the team's productivity or collaboration one bit.
Arthur credits this to Hiver's inherent quality of being remote-friendly and the suite of features available inside Gmail:
Using Hiver's Email Templates, the VA can effortlessly respond to the most common types of queries, without needing any assistance from the team.

In case she needs help with drafting a reply, wants to loop in a team member to take over the email conversation, or simply give context for internal use, she makes use of Email Notes. All she has to do is tag the concerned person with the @mention and write a message (without depending on Cc/Bcc/Forwards) that stays right next to the email thread.

And if the need arises, she can also assign the email to a relevant team member, with a single click. This helps drive accountability across the teams as queries get dedicated owners and can be tracked until the point of resolution.
Earlier, we were expending a lot of time and energy in manually checking every customer email. With Hiver, we've been able to get rid of this sunk cost associated with 'time' and remove the anxiety around who's going to respond to what. Now, we clearly know which emails are assigned to each one of us and we're replying to them in a timely fashion.

Getting peace of mind
By facilitating better internal email distribution, delegation, and reducing inbox clutter, Hiver has helped iQ employees save plenty of hours every day and provide great customer service.
Arthur concludes:
---
With Hiver, the 10 people who had to check-in regularly to see if all the emails were replied to no longer have to do that, which is kind of amazing.
---
Location
Toronto, Canada
Industry
Restaurant
Goals
Manage internal communication better and provide on-time customer service