Countless is a cloud-based, full-service accounting firm based in New York. Founded in 2016 by Brittany Turner, the company provides services like bookkeeping, payroll, and taxes to individuals and businesses across the US.
The team at Countless helps its clients – mostly comprising women-owned small firms, structure their business, save money on taxes, ensure their bookkeeping is up-to-date, and their sales taxes are getting filed on a timely basis.
Their clientele mainly includes service-based and e-commerce companies offering online courses, digital goods, content, e-books, etc.
The Challenge – The need for an effective email collaboration solution
Back when Brittany founded Countless, it was a one-woman army. She used a single Gmail inbox to manage all client interactions. As Brittany realized she needed to expand her team, she also understood the need for a solution that would allow her to efficiently collaborate with her team over email.
---
Most of our work interactions happen on email. If I wanted to grow my team, I needed a solution that could help me delegate tasks, share responsibility and train my staff in real-time.
---
Brittany zeroed in on two solutions – Help Scout and Hiver. However, her greatest issue with Help Scout was that it didn't work within Gmail. To her, the fact that she'd have to go to another portal to access emails felt pointless.
She wanted a solution that would help her stay in her native environment. After taking a trial with Hiver, Brittany knew it was exactly what her business needed.
The Solution – An "organized, efficient, and easy" way to manage emails
When Brittany adopted Hiver in 2018, she just had one other person on her team. The two started by using a single shared inbox called 'Team'. Hiver was highly instrumental in helping Brittany train her new team member by having contextual conversations about specific client emails right within Gmail. She explains:
---
Initially, it took time for our clients to email us on our 'Team' email address. They continued to email me directly, but with Hiver, I could easily rope in my colleague on those emails. Hiver has helped me step out of my business as an employee and step into my role as a leader.
---
Countless is now a 5 member team that uses four shared inboxes namely:
'Team' – for the entire team to stay abreast with client developments and updates;
'Sales' – to manage emails related to new business opportunities;
'Taxes' – to specifically manage tax-related emails.
They also have 2 separate shared inboxes to manage all email communication with clients for whom they manage back-office work.
Here's how Hiver has improved things for Countless:
The ease of training and collaborating helps the team remarkably improve customer service quality
According to Brittany, training new employees would've been impossible without Hiver. Using Hiver Notes, new team members can easily ask Brittany for her input before responding to emails assigned to them.
---
Because of Hiver, I don't have to worry about my staff not knowing how to respond to complex client queries. They can just @ me in the Notes and I can share my ideas and suggestions with them.
---
Further, using Hiver's Shared Draft feature, the team can then write up drafts incorporating Brittany's suggestions and share them with her for her final go-ahead.
Another feature in Hiver that Brittany and her team use extensively is the Templates. Hiver Templates help the team quickly respond to similar incoming emails and emails that go out to clients regularly, for example – monthly reports. The templates ensure that clients are receiving a consistent experience, regardless of whom they're communicating with.
Collectively, these features help Brittany delegate ownership to her team, while still being able to step in and guide them where required.
Email delegation has become incredibly simple
While expanding her team and business, Brittany was highly concerned about handing over the responsibility of client emails to her new team members in an organized fashion. Using regular email would mean that she'd have to individually forward emails to concerned team members, and that would eventually result in a lot of inbox clutter and confusion. Not to mention that having several people CC'd on an email does not look clean or organized.
Using Hiver's shared inboxes, Brittany can easily assign emails to her team members, who can then seamlessly carry forward the conversation with clients by either using their own email address or the shared inbox address.
According to Brittany, one of the biggest benefits of using Hiver is that she is able to share the day-to-day workload with her team in a manner that's clean and efficient. Everyone is always on the same page.
There's complete visibility into client conversations
With Hiver, Brittany and her team have complete access to all client interactions and developments, and nobody's in the dark. Whenever required, any team member can search for an email within the shared inboxes, regardless of who worked on it. Brittany also loves the fact that her Gmail's 'Sent' folder allows her to see the emails other members of her team are sending out to clients to keep the pulse on the day-to-day.
I can now know everything that's happening in my company, if I choose to, without needing to be copied on everything and clogging up my own inbox. Hiver has revolutionized my whole business. I can't imagine running Countless without Hiver, and I honestly don't know how people don't use it.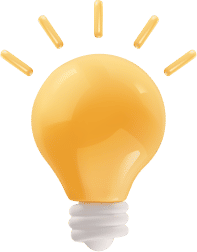 The Hiver advantage
Easier email delegation and contextual collaboration has redefined email management for Countless. The team now efficiently serves clients right from Gmail.
Favourite features
Location
New York
Industry
Finance
Goals
Efficient team collaboration over email