Saved 25 hours in a month
Meet Clutter
Clutter is a one-stop shop for the most affordable, flexible, and reliable moving and storage services nationally. The company was co-founded in 2016 by CEO Ari Mir, whose mission was to disrupt the $30 billion self-storage sector, after seeing how terrible the traditional self-storage experience was.
With support from GV, Sequoia, Softbank, Atomico, and Fifth Wall, Clutter strives to make people's lives convenient, so that they can experience more of what they love. In the spirit of saying "yes" to their customers, Clutter has since expanded its services to include moving and self-storage as well. By investing in exceptional people, smart technology, and pristine spaces, Clutter has become the fastest-growing moving and storage provider in the US.
The People Team at work
The technology stack at an organization is critical to its day-to-day operations. This is especially true for an ops-heavy and people-dependent business like Clutter, and its People Team is no exception. By facilitating important HR functions such as onboarding, termination, leaves of absence, and other employee-related matters, the People Team advocates for employees and works with the leadership to improve the employee experience.
We chatted with Brennan Hicks, the People Operations Project Manager at Clutter, who is responsible for creating, managing, and executing various projects to strengthen the HR practice across the organization. Brennan explains how people are at the core of Clutter's business, and how the People Team works hard to respond to team member inquiries in a timely manner to resolve concerns and provide fair resolutions.
The challenge – the need for a system that could prevent email collision
The People Team at Clutter manages a large volume of emails daily, related to various questions and concerns from leaders and team members. To respond to these emails in a timely fashion, the People Team divides up the workload, with associates taking care of general concerns in different locations and business units of the company and the supervisor assisting with specific or sensitive concerns.
Initially, the team accomplished this by using a shared Gmail inbox from which they'd forward emails to each team member. Each associate would review incoming emails and also respond to those coming from team members they represented, but this led to some problems.
There were issues with visibility and accountability, Brennan explains. If a supervisor needed to assist with an email response or an associate was out of the office, the team would have to forward emails or reply and CC others into the thread to loop them in. In some cases, multiple team members would respond to the same email by mistake, leading to email collision.
Brennan decided to look for systems to help them resolve this problem, ideally looking for a solution integrated with Gmail.
---
Using a separate helpdesk wasn't appealing for us because we wanted to make sure it was already integrated with Gmail.
---
After reviewing some options, including some helpdesk software and other Gmail-based solutions, they came across Hiver.
The Solution – An organized, efficient, and easy way to manage a high volume of emails
With Hiver, Brennan and his team now manage employee communication with ease — right from Gmail.
---
What we instantly liked about Hiver was the ability to assign emails in our shared inbox. What tilted the scales further in Hiver's favor were features like email templates, shared drafts, and conversation history.
---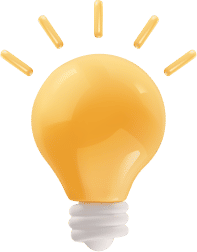 The Hiver advantage
Hiver has enabled the People team at Clutter to manage HR-related queries in a very efficient manner. Every query now gets a dedicated owner and that has helped improve accountability across the team. They also save a lot of time in responding to the most common queries by using Hiver's email templates.
Favourite features
Streamlining email assignments
What really helped Brennan and his team was having the ability to streamline a large volume of email assignments based on location and business unit. Every time they received a new email in the People Team shared inbox, they would quickly determine which region the employee belongs to and assign it to the correct representative, then use email tags to classify the nature of the email.
Based on this, they would instantly assign the email to the correct People Team representative. And if a team member were out of the office, they would simply reassign the email to another team member, preventing missed emails and delayed responses.
Other features that have been game-changers for the team are shared drafts and email templates. Because they receive a high volume of emails with similar questions, email templates allow the team to respond more quickly to inquiries while still allowing them to tailor their responses to a team member's specific concerns.
This has been very helpful during the COVID-19 pandemic. The team can review any incoming email that contains the words "COVID" or "COVID-19" in the subject line or the email body, and have it automatically assigned and tagged to the first available team member for an immediate response.
25% faster email responses
Brennan explains that the People Team at Clutter has always been employee-centric, and they've done their best to respond quickly to every team member's email they receive. But with manual processes, there's only so much that one can do.
---
We've always focused on responding quickly and accurately to our team members, and with Hiver, we've only gotten better. We're now responding 25% faster than earlier.
---
Hiver has come along as a trustworthy, discerning, and dependable sidekick that has helped us manage our emails better and faster.

Location
The United States
Industry
Logistics
Goals
Improve email management and workload visibility