CFR Rinkens is a global freight leader specializing in classic car transportation. Featured on the Inc. 5000 top private companies list in the US, they are industry leaders in worldwide shipping of anything, without the asterisk.
Headquartered in the US, they have offices and agents across the globe: in locations like UAE, Germany, Europe, and APAC regions. They are also Tesla's premier global outbound carrier.
Michael & Jonathan, who handle the 'classic cars' division of the company say:
---
We handle a lot of classic and exotic cars for when clients don't want to take out their nice cars in bad weather or road conditions.
---
Email is the primary medium of communication for the team at CFR Rinkens. The clients who want their cars shipped, the shipping partners, agents, other vendors—everyone communicates with them via emails.
And the number of emails is huge. The support team has 14 members and they handle more than 20,000 emails every month. It's extremely important for them to take care of every email within a reasonable time frame, even if it's just an acknowledgment.
The Challenge
Handling customer emails from personal inboxes curbed visibility
The customer support team was majorly using individual email accounts to communicate with everyone outside the organization. It certainly had that personal touch but it came with a whole array of problems.
The team leads lacked visibility into what was going on with the emails as most conversations were siloed in personal inboxes. It would become difficult for the team leads to find out if their team has taken care of a certain email or not. There was always a need for more visibility and accountability.
Building accountability on the team was difficult
The team started creating shared inboxes that could be handled by a group of people together. They requested everyone to write to the support@ email address and not to individuals. It seemed like a game-changer. Everyone now had access to the same set of emails. The team leads could see all the incoming emails in one place.
But there was a fundamental problem: There were a lot of people in the same inbox. Nobody could really 'claim' an email. It was tricky to find out if an email was lying unattended or if someone was working on it.
Assigning emails was anything but intuitive. There were a lot of internal emails doing the rounds. Email threads would grow uncontrollably and chaos reigned. Finding the status of emails was still a challenge.
The team lead would want to know how was the team doing at handling emails but he got no answers. All he could see was the number of emails received and sent.
The Solution
The support team realized the need for a tool that would help them manage shared inboxes better, with more visibility into conversations and the status of emails.
They started looking for an email management solution and stumbled upon Hiver—it's been smooth sailing ever since.
The support team could now manage their shared inboxes right from Gmail, without everyone having to log in to the same account.

Michael says:
---
We were psyched that we didn't have to use a new software. It was a very smooth transition.
---
The team leads assign emails to support reps the moment they arrive in the inbox. Assigning work does not require forwarding emails anymore. They spend a lot less time distributing work.
More visibility and transparency into customer conversations
Every team member knows exactly what they have to work on, and what their workload for the day looks like.
The team leads have more visibility into what their team is working on, the status of tasks, or what kind of responses they are sending out. Everyone is always on the same page.
The team leads keep track of who has how many emails are assigned to them. They are also able to see the conversations, even when they are not copied on the emails.
Better email workflows = Happier customers
Now that all the new and unassigned emails are stacked together, the team leads filter emails before assigning. Only the ones that really need attention are passed on to the team.
Nobody wastes time figuring out which emails they have to take care of. Everyone knows what they are responsible for. More clarity breeds quality work. The team handles a lot more emails on a daily basis now.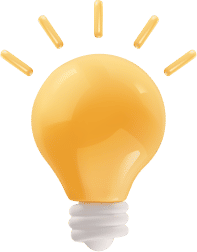 The Hiver advantage
Email assignments and internal conversations are much smoother. There's no more forwarding emails or Cc'ing others for having discussions. This ultimately results in faster resolution of customer queries. 
Favourite features
Improved collaboration for faster resolution
When someone needs help solving a customer problem or when they're seeking feedback—they communicate by writing Notes to teammates (as opposed to writing emails). Internal discussions don't make inboxes messy anymore.
What that means: faster resolution of customer problems, which is the holy grail of support anyway.
My team loved Hiver instantly. It has now became a natural part of our workflow.

Location
The United States
Industry
Logistics
Goals
Improve email workflows and visibility to resolve support queries faster