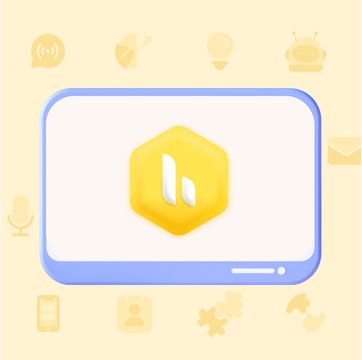 Table of contents
8000+ teams use Hiver to delight their customers!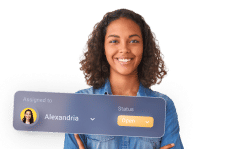 Hiver Product Updates: A 2022 Digest (and What Lies Ahead in 2023)
Jan 16, 2023
|
6 min read
|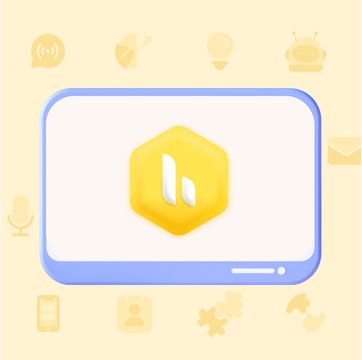 Table of contents
2022 has been a milestone year for folks across the globe – and we HiveTowners are no different. This is the year we decided to become a multi-channel product (Chat, Voice, WhatsApp, Knowledge Base),build unified integrations in-product (Asana, Salesforce, Jira),and launch incredibly useful functionality focussed on large teams (Collaborators, Contact directory, Revamped SLAs, Harvey AI Bot),while still being centered around Gmail.
Our journey began with the fact that email is the fulcrum around which customer service revolves for most organizations. The value of an email-centric product like Hiver is that we help teams collaborate within the familiar environment of their inbox while achieving a very high level of organization and productivity. As we saw our customers and their needs grow through the years, we evolved our thought process and roadmap as well to go beyond email collaboration.
While enabling collaboration between team members is key, we believe that great support experiences are also about empowering customers to self-serve, allowing end-customers to engage through multiple touchpoints/channels, and nurturing an efficient team to provide meaningful and contextual responses. A lot of the functionality built this year were major strides in this direction. We also continued to make a bunch of smaller tweaks to the product to achieve those 1% efficiency improvements which add up to compounding returns.
Read on to glance at the major changes made this year as well as get a sneak peek into the potential roadmap for 2023.
Table of Contents
1. Channels
We understand that not everyone seeking support is comfortable (or patient enough) dealing with emails. Some expect to have a live conversation over chat or phone, while others prefer the agility and brevity of messaging channels like WhatsApp. Some would prefer to rapidly self-serve using knowledge bases and only reach out to support teams in case of follow-up questions. In 2022, we made all of this possible in Hiver with the following new channels:
Hiver Live Chat Channel: Embed the Hiver Chat widget on your website to engage with your customers in real-time. Measure the quality of the conversations using customer satisfaction (CSAT) and chat analytics functionalities. Get productive using nifty features like managing auto-assignments, team availability, missed chats, etc.
WhatsApp Channel: For customers who prefer to chat via WhatsApp, your team can also set up a WhatsApp inbox in Hiver by verifying your WhatsApp business account. After setup, all your WhatsApp conversations will flow into the corresponding shared inbox. From here, simply assign chats to your support staff who can also look up the history of chats with the customer to have that truly contextual conversation while keeping all the interactions in one place to see active chats in progress.
Voice Channel: A voice channel/inbox is now available through our powerful integration with Aircall. Simply authenticate your Aircall account within Hiver to assign missed calls, voicemails, etc from within Hiver and track their status till the point of resolution. <Sneak Peek> Soon, you will also be able to make and receive calls with the Aircall Dialer that will be integrated into Hiver. 
Knowledge Base (KB): Enable your customers to self-serve before reaching out to your team by setting up a KB that truly reflects your brand identity and style through the many personalization options. Make this yours by adding it as a sub-domain to your website. Supercharge your KB through custom code snippets that can be used to add chat functionality, additional tracking, etc.
Sneak Peek:
We will continue investing in the Channels we built last year by expanding them to include more analytics, functionality, and workflows to enable larger teams and power users to derive more value. We've often heard the ask for a unified experience that brings all channels together in one place – we hear ya! Going forward, you will see some major strides in this direction.
2. Major functionality introduced in the Email Channel
Collaborators: At Hiver, we believe that the best customer service is delivered when anyone in the organization can participate in customer conversations. Add "Collaborators" to your conversations by simply tagging them on Hiver Notes using their email addresses. All replies back and forth between your team and the collaborators are available for future context on the Hiver notes.
Contacts – Recent Conversations, Directory, and Reports: Have contextual and personalized conversations with customers by looking at past conversations with them and others in their company using the "recent conversations" and "contacts" directory. Use the "Contact Reports" to periodically review the customers who reach out most frequently to your team, their overall satisfaction scores, and the quality of service your team provides them.
Revamped and Supercharged SLAs: Service level agreements (SLAs) help you stay on top of your customer emails and provide timely resolutions. The new functionality helps you view SLAs on individual conversations in the list view, get notified before SLA breaches, and a lot more to ensure your team sticks to their quality of service.
Harvey AI Bot: Say hello to Harvey – Hiver's AI Bot born in 2022! Harvey is designed to perform intelligent actions on specific types of customer emails. Using sentiment analysis, Harvey can automatically detect and close conversations that get reopened due to non-actionable "Thank You" responses from customers. Harvey can also help reduce the time spent in picking the right email template while responding to emails, with Email Template Suggestions!
Sneak Peek:
Teams want more robust automations so that they can trigger automations on conversation updates, have more actions in automations, etc. Some major changes are underway here 🙂
We've also heard a lot of asks about more ways of auto-assigning conversations to team members over and above the round-robin approach that Hiver already has. Something's brewing in this direction for sure!
Also, a large goal for us this year is to bring some major advancements in analytics such that supervisors can visualize multiple metrics across teams in one place – a dashboard of sorts. Cannot reveal a lot more here but we're all excited about the potential in this one 😉
3. Integrations
Customer service products, like Hiver, form a part of a larger customer journey. Teams use Hiver in conjunction with CRM products like Salesforce, internal collaboration products like Asana, communication products like Slack, and so many others.
Along these lines, we launched powerful integrations with Asana and Jira to help track and manage tasks pertaining to customer queries. We also launched a nifty Salesforce integration to automatically assign conversations to team members based on the Salesforce contact/account owners. For integration with a large number of other products, we pushed more events and data into our Zapier integration so that you can use Hiver smoothly with every product that is part of the customer journey in your team.
Sneak Peek:
We are analyzing useful integrations with Shopify, QuickBooks, etc, and would love to hear from you in terms of other integrations that we should be focusing on.
4. Mobile app
In 2022, we launched one of the most frequent asks on the mobile app – the ability to view your Gmail inbox conversations on the app and add them to shared mailboxes on the go. We also added a lot of smaller improvements to the mobile app including searching for recipients while composing replies, copying, and opening permalinks, etc.
5. Other smaller items
In addition to the above larger items, we've also introduced a bunch of other useful features like a dedicated "My sent" section to filter out emails not sent by you on shared conversations, and so many others all of which are mentioned on our changelog.
We take pride in co-building Hiver with our customers and would love to talk to you through [email protected] if you would like to participate in our feature ideations or early access rollouts.
Keeping customers happy is a crucial aspect of any business and we are thankful to you for relying on Hiver to do this. We will continue to build Hiver in a way that enables teams of all sizes to collaborate efficiently with each other and have personalized human customer conversations.
I hope you're as excited as we are about what's in store!