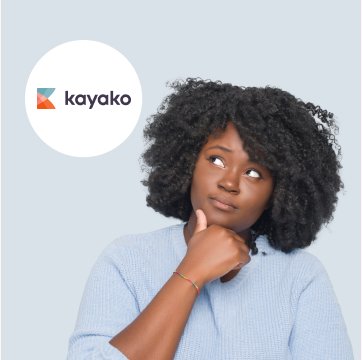 Table of contents
8000+ teams use Hiver to delight their customers!
Top 10 Kayako Alternatives in 2023
Jun 27, 2023
|
12 min read
|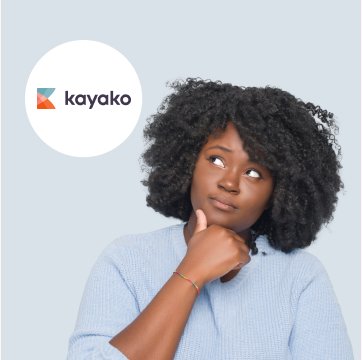 Table of contents
If you're in customer support, you might be familiar with Kayako. It's a customer service platform that helps businesses centralize various support channels, like email and live chat. This means that support teams get a holistic view of customer conversations when they resolve queries.
What stands out about Kayako is its 'Expert Collaboration' feature. It allows support agents from outside the company to collaborate with your in-house support team. This is especially helpful when dealing with complicated queries and requests.
Table of Contents
That being said, Kayako has its shortcomings. Here are a couple of major issues reported by its users:
Kayako's customer support is sub-par
In case you're evaluating Kayako for your support team, it's important for you to know what Kayako users struggle with. For instance, the customer service offered by Kayako is a letdown, as many users have pointed out:
"The after-sale support is terrible. Once you sign up, that's it, they will not answer any of your questions. Promise big and deliver nothing. Not walk the talk."
– User review on G2

"Kayako charges existing customers that have perpetual licenses extremely high charges for support. Kayako introduced new excessive support and upgrade charges well beyond the original agreement that perpetual license holders had originally agreed and signed up for."
– User review on Capterra
Using the reporting feature on Kayako is a task
If you are looking for customer service reports that you can analyze with little to no effort, Kayako may not be the right tool for you. Here's what users have reported:
"Reporting feature is terrible; should not have to know how to write a sequel query in order to run devoid reports."
– User review on Capterra

"Educate yourself in the Kayako reporting language before trying to configure and run reports. This area is where we spent most of our setup time."
– User review on G2
While Kayako has made some improvements in its newer version, users still report similar issues. Add to this a painful migration process and a steep learning curve, which have compelled many users to simply stay with the older version with limited functionalities or look for alternatives that offer better value for money.
Pricing
Kayako offers two pricing models: Kayako Cloud and Classic On-Prem. The pricing details of these models are unavailable on their website and can only be accessed by requesting a demo.

In addition to this, Kayako also mentions its support plans (Standard and Platinum) separately on the website, suggesting comprehensive support on the platform is charged separately.
If you are considering a switch from Kayako or simply want to check out alternatives that will work better for your support team, here are 10 alternatives to consider:
1. Hiver
Hiver is a multi-channel customer service platform that caters to teams on Google Workspace. Hiver enables support teams to handle a large volume of customer interactions across various channels, including email, phone, WhatsApp, live chat, and knowledge base. The best part is that all these channels can be managed conveniently from your Gmail inbox.
Your customer support team can begin using Hiver immediately — within a few hours of setting it up — as it operates on top of Gmail. Unlike Kayako, the interface is highly intuitive and user-friendly, making it much easier to navigate.

Here's how Hiver fares against Kayako in terms of some key functionalities:
Hiver offers functionalities like agent collision, notes, and mentions right from its entry-level plan, LITE, which starts at $15 per agent. This ensures that teams can collaborate smoothly on queries. Kayako only offers similar functionalities in its Cloud model, which is more expensive.
Kayako has listed support plans separately on its website, with two options: Standard and Platinum support plans. This suggests an additional cost in case you want to reach out to Kayako's support team. With Hiver, you get 24×7 customer support with every pricing plan without any additional costs.
With Hiver, you get access to multiple integrations right from the PRO pricing plan, which costs $39/agent/month. Integrations with popular tools, like Salesforce, Zapier, and Slack, are only available in Kayako's Cloud model, which will cost you more.
Hiver stands out as a great option as it offers enhanced reporting capabilities, including the ability to analyze an array of reports with ease and even generate custom reports for users without the need to learn a query language.
Pricing:
Hiver offers three pricing options:
Lite: $15 per user per month
Pro: $39 per user per month (unlimited mailboxes)
Elite: $59 per user per month (unlimited mailboxes)
Free Trial: 7 days. No credit card required.
Take an Interactive Tour of Hiver
2. Zendesk
Zendesk is a well-known helpdesk platform that works effectively for large corporations. It combines numerous support channels, such as email, live chat, and a knowledge base, under one roof.
With Zendesk, you can decide the level of permission and access you want to provide to your team members. This is especially useful if you have a large support team.
Additionally, you can leverage its knowledge base feature to create both internal and external FAQ pages. You can also build virtual workspaces that help agents work across multiple support channels from a single interface – meaning you don't need to switch dashboards to keep track of different conversations with the same customer.
But here's the thing. Much like Kayako, the biggest disadvantage with Zendesk is that these features are only available in their top-tier pricing plans.
Another con of using Zendesk is that it is extremely difficult to set up and navigate. And if you want help from the support team, Zendesk charges anywhere between $1500 to $2800 for personalized training.
Pricing:
Zendesk has three tiers of pricing for small to large-sized businesses:
Suite Team: $49 per agent per month
Suite Growth: $79 per agent per month
Suite Professional: $99 per agent per month
For enterprise companies, Zendesk has two tiers of pricing:
Suite Enterprise: $150 per agent per month
Additional and more powerful enterprise plans start at $215 per agent per month
(Additional charges, ranging from $1500-$2800 for platform training)
Free Trial: 14 days
3. Freshdesk
Another popular Kayako alternative for multi-channel support is Freshdesk. Unlike Kayako, Freshdesk offers a forever free plan – albeit with limited features. This can be a great option for companies that operate on a comparatively low budget.

With Freshdesk, teams can centralize customer queries from various channels – such as email, social, and phone – turn them into tickets and assign them to agents.
Sounds pretty straightforward, right? Here's the catch – setting up Freshdesk isn't easy. It takes time to learn and use the platform.

Additionally, there have been issues with integrating Freshdesk with Google Workspace products, such as Google Calendar, Gmail, and Google Contacts. New customer ticket alerts won't show up on your Gmail account – this could lead to scenarios where you miss out on certain important queries.

Agents need to switch to Freshdesk on their screens to stay up to date on their workload. With Hiver, you wouldn't have to worry about this since you can manage both your work emails and customer queries right from Gmail.
Pricing:
Freshdesk's Support System offers four options:
Free: Starter plan for unlimited agents but with limited features
Growth: $15 per agent per month
Pro: $49 per agent per month
Enterprise: $69 per agent per month
Freshdesk's Omnichannel system offers three options:
Omnichannel Growth: $29 per agent per month billed annually
Omnichannel – Pro: $59 per agent per month billed annually
Omnichannel – Enterprise: $99 per user per month billed annually
Free Trial: 21 days
4. Front
If your company is really big on delivering personalized customer support, Front is an option to consider. What sets Front apart is that it allows agents to engage with customers through their work email IDs.
Is this a big deal? Yes. Because with most customer support platforms, agents can only respond from the group email address – which is usually something like help@companyname.com or [email protected]. This makes the conversation very robotic. That's not the case with Front.
The drawback with Front, however, lies in onboarding agents and getting used to the platform's interface. Many users have also reported that the support offered by Front is sub-par, with only email support on its Starter and Growth plans. This poses a bigger problem in the long run when you run into issues with the tool.
Another problem with Front, especially for small to medium-sized businesses, is that the cost to use very essential helpdesk features is pretty high.

If you want to use basic automation on Front, you need to upgrade to its Growth plan at $59/agent. With Hiver, you can get started with automation and other essential features for 34% lesser than Front.
The analytics feature on Front is also quite limited. It does not allow users to slice and dice data or create custom reports, which is crucial to businesses looking to make more data-oriented decisions.
Pricing:
Front offers four pricing options:
Starter: $19 per person per month
Growth: $49 per person per month
Scale: $99 per person per month
Premier: $229 per person per month
Free Trial: 7 days
5. Happy Fox
For small businesses that are looking to get started with customer service, Happy Fox is a good Kayako alternative. It offers a range of essential functionalities like automation, ticketing, reporting, SLA reporting, and knowledge base management.

Happy Fox also offers some features that can boost agent productivity and save time. One such functionality is Agent Scripting – a feature thatguides agents step-by-step while troubleshooting a customer query. This is particularly useful to help agents get started with minimal training.
Happy Fox has its own drawbacks. Firstly, its UI has been reported to be outdated, with a steep learning curve. Users have also mentioned that the platform logs them out often – sometimes every half an hour – while using the mobile app. This makes the application hard to use, especially for remote agents.

Navigation from one ticket to another and creating a new ticket are also time-consuming on the platform.
Happy Fox is still a good pick for support teams that are looking to improve their productivity since it offers a range of essential functionalities that will help agents handle queries more effectively.
Pricing:
Happy Fox offers four pricing models to choose from:
Mighty: $26 per agent per month
Fantastic: $39 per agent per month
Enterprise: $52 per agent per month
Enterprise Plus: $64 per agent per month
6. Intercom
Intercom is a ticketing platform that offers an AI-powered inbox for support teams. The platform helps teams collect, assign, and track customer requests. It also offers essential features like ticket collaboration, live chat support, automation, and knowledge base management.
What stands out for Intercom is that it provides the option to consolidate an array of apps into a single window that allows agents to perform a range of actions from a single screen. For instance, they can find a topic in their knowledge base or start a conversation with a customer from the same window.

Intercom's flagship feature, Engagement OS, helps redirect queries to the right agent, automates repetitive tasks, and offers a collaborative environment for sales, marketing, and support teams to work together.
Intercom is a good pick for enterprise-level organizations since it offers a range of functionalities but is also on the costlier side.
However, Intercom's drawback is that its interface can be complicated to navigate and use. It is also an expensive customer service platform, which can be a problem for small to medium-sized businesses that are working with a tight budget.
Pricing:

Intercom's pricing chart may seem complicated at first, but in a nutshell, it offers four different tiers of pricing.

Start: $39 per month per seat
Grow: $99 per month (includes 5 seats)
Accelerate: from $499 per month (includes 10 seats)
Scale: from $999 per month (includes 10 seats)
Free Trial: 14 days
7. Zoho Desk
Zoho Desk is a multi-channel customer support platform that streamlines various support channels, including phone, email, live chat, SMS, and social media. It brings all customer conversations together under one roof, providing agents with the context they need to engage with customers.
For businesses working on small budgets, Zoho Desk offers a freemium plan with basic features to get started with. However, users have reported issues with the phone calling feature offered by the platform.
In addition to this, Zoho Desk offers much less flexibility in setting up workflows compared to other tools in the market, which could be a pain point for businesses looking to automate a lot of their tasks.
Pricing:
Zoho Desk offers five tiers of pricing:

Free Plan
Express: $7 per month per user
Standard: $14 per month per user
Professional: $23 per month per user
Enterprise: $40 per month per user
Free Trial: 15 days
8. GrooveHQ
Another alternative to Kayako, with a much more breathable UI, is GrooveHQ. It is a multi-channel customer service platform that streamlines queries across different channels like email, live chat, and knowledge base.

GrooveHQ also offers key integrations with various automation tools, CRMs, and e-commerce platforms, helping agents do a lot more without having to switch between different applications.
A major drawback reported by GrooveHQ users is that the platform suffers in terms of speed and performance when dealing with large volumes of customer data. It also doesn't offer basic features that are available in Gmail, such as unsending sent emails, highlighting text in the email body, or downloading multiple attachments. This can be a pain point for agents that are used to the Gmail interface and use these features on a regular basis.
Pricing:
Groove offers three pricing plans:
Starter: $20 per user per month
Plus: $40 per user per month
Pro: $65 per user per month
9. ProProfs Help Desk
Next on the list is ProProfs Help Desk – a cloud-based help desk software that enables support teams to manage and resolve internal and external queries. It offers a range of basic customer support functionalities like shared inbox management, canned responses, reporting, and ticket tracking.

ProProfs has a more intuitive user interface in comparison to some of the alternatives listed. If you are working on a tight budget, it also offers a free plan with basic features to get started with.
The drawback with ProProfs is that its users have reported buggy integrations with third-party services, leading to delays in workflows. Users have also noticed that the reporting feature on ProProfs Help Desk is not as extensive as that offered by its competitors.
Pricing:
There are two pricing plans offered by ProProfs Help Desk:
Annually: $20 per user per month
Monthly: $30 per user per month
10. TeamSupport
If you are a B2B business looking for an alternative to Kayako, TeamSupport is a good choice for you. TeamSupport is a customer service platform designed specifically for B2B organizations to improve the way they do customer support. It can help you identify opportunities to upsell and accounts that are at risk of churn. You can also leverage its functionalities to cross-collaborate on customer queries across multiple departments.
Despite all the features offered by TeamSupport, it has some shortcomings too. For starters, users have reported that its analytics feature is not as detailed as one would expect, and it also takes a while to load. Viewing ticket history and navigating through open tickets can also be tedious on the platform.

Another drawback is that it doesn't allow multi-level escalation for SLA violations. This will be a problem for businesses with agreements between multiple vendors or in cases where multiple departments within a customer organization are using the product/service but with different pricing tiers.
Pricing:
TeamSupport offers three pricing plans.
Essential Support: $49 per agent per month
Enterprise Support: $69 per agent per month
Complete Customer Support Suite: $119 per agent per month
Free Trial: 14 days
Conclusion
Selecting the right customer service tool can be challenging, especially when there's a plethora of options available in the market. Kayako, though a good choice for managing customer queries, has several drawbacks.

While choosing a customer service platform for your business, make sure you go through features and pricing, and compare these two from a value for money standpoint. Another factor to consider is the support offered by the vendor. Hiver offers a comprehensive feature set with almost no setup or training time, meaning you can get started with the platform in about as much time as it took for you to read this article and elevate your customer experience in a jiffy.
We recommend using the trial version and getting hands-on experience with the platform. Try Hiver today for 7 days, free of charge.