Table of contents
Turn Gmail into a collaborative hub
What started out as a one-man mission to provide an unmatched customer experience has today become a big team of happy customer support folks at Hiver.
We are proud to announce that Hiver now supports customers 24 hours a day, 5 days a week.
As we celebrate this milestone, we went down memory lane to trace those pivotal moments which took the support team where it is today.
The CEO as the CSE
Every great story begins with one woman's (or man's) obsessive idea, and that was the case with Hiver too.
Back in 2011, Niraj and his friend Nitesh decided to solve the problem of email collaboration and built a neat little product that helped you do it.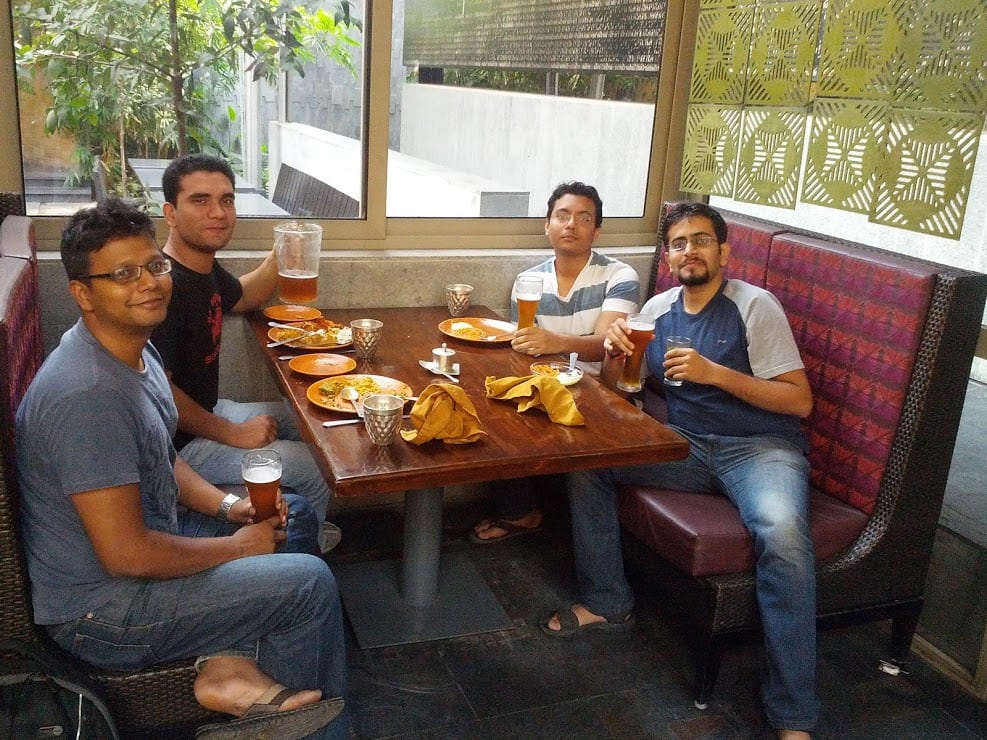 The early gang at Hiver. The CEO is wearing a smile (and a grey T-shirt).
Already donning the CEO hat, Niraj wanted to be close to the customers and realized there was no better way to do it than handle customer support himself.
So, he would spend the day building Hiver, managing the day-to-day operations, stealing a few moments to play guitar and then moonlight as your amiable, next-door CSE (Customer Support Executive).
Supporting the support executive
As the number of customers increased, things started getting a bit overwhelming and Niraj felt he now needed help.
Enter Deepanwita.
Deepanwita – that's our office in the background (NOT!)
She was already working at Hiver and decided to put in extra hours for support. Like Niraj, she'd spend the day at the office and then head for the graveyard shift to answer customer queries.
With her commitment to customer happiness, she single-handedly put together Hiver's knowledge base and pretty much laid the foundation of this function.
Oh..and did we tell you that Deepanwita and Niraj are married 🙂
Fast forward to 2017 – the coming of the Shared Inbox
By 2017, customer support was an 'all-hands-on-deck' function where folks from Sales, Engineering, and Product all pitched in to help resolve customer queries.
2017 was also the year Hiver introduced Shared Inboxes, and the world would never be the same for us.
As we saw more traction, we realized we needed someone full time to take care of the [email protected] shared mailbox.
That's when a young guy with long locks and overgrown beard sweet-talked his way to be Hiver's first full-time support rep.
Check out his locks though: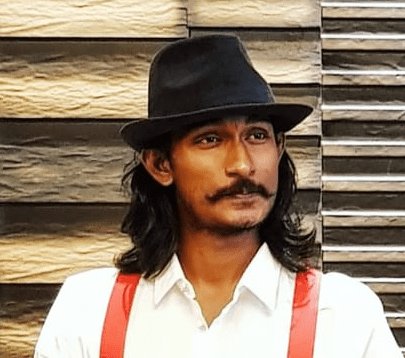 Raghav – our first official support hire, also a fan of staring into space
Rapid Growth meets Series A meets Product Releases
In no time, our customer base reached the 1000-mark. There was no question in anyone's mind that we needed to scale the team. Really fast.
Enter Rajiv.
He came in to head sales but it was quickly realized that in Hiver's case, Sales and Support needed to work closely. So while he built the Sales team, he took over Support and scaled it to a three-member team in no time.
By October 2018, Hiver had raised a round of funding. The support folks were now working across different time zones, shuffling between multiple chat windows and some very interesting conversations.
Manoj, who is trying to grow a Tony Stark-style beard, recounts how he once spent over an hour chatting with a Russian customer, discussing the intricacies of Indian cuisine. By the end of the conversation, he was invited to Russia to speak with the customer in person!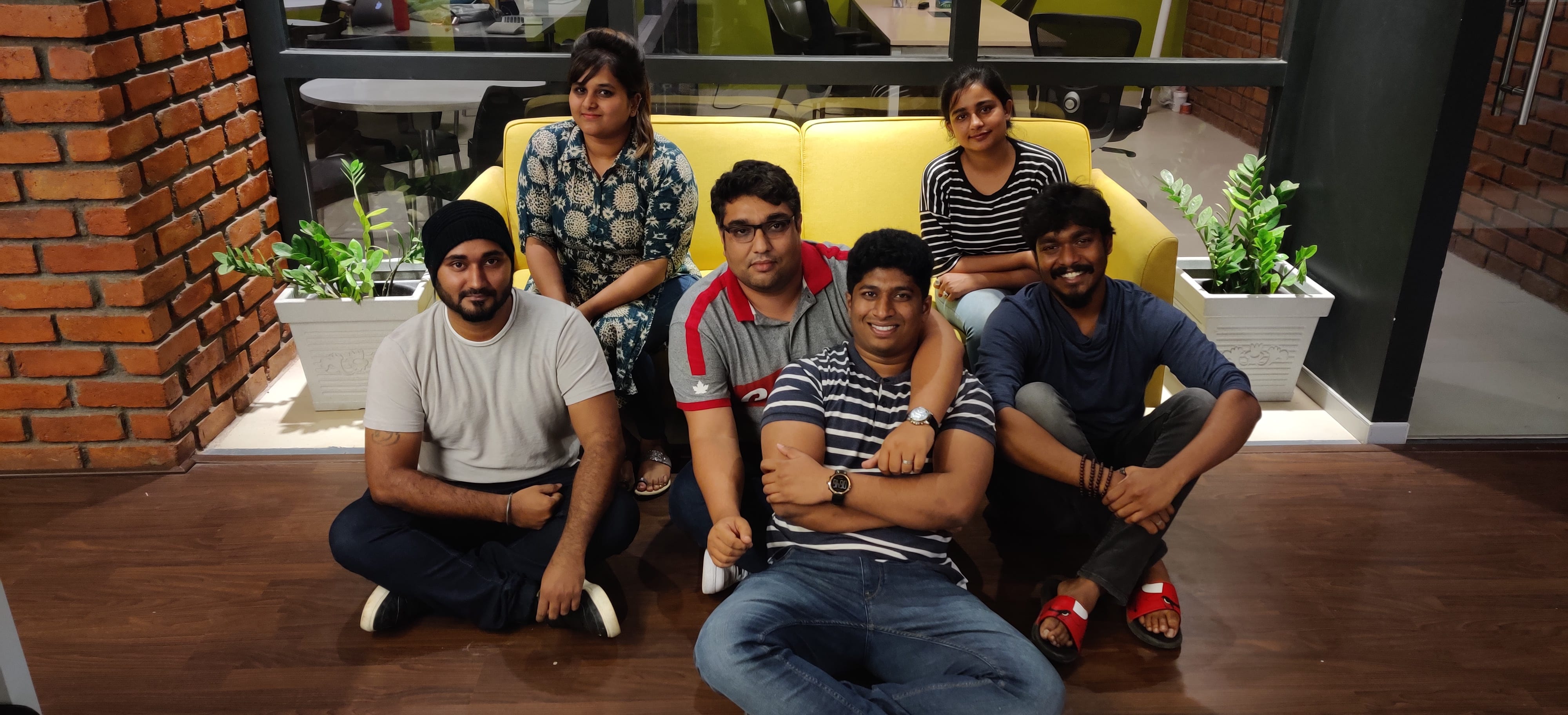 Our Support team – 6 happy people (L: R Akshay, Chethana, Rajiv, Harsha, Ananya, Manoj)
Being a 6-member function now, the next goal for the team is to deliver delightful customer experiences across all channels – which means adding phone support.
But more importantly, to continue representing the customers' voice within the company.
Here's how the support team evolved: