Email is awesome. It's the one tool that all of us use every day for a variety of personal and professional purposes. But, email is a simple communication channel and was never designed to cater to all that we use it for today.
With Hiver, we've been helping companies be a lot more efficient with their email. We help teams use Gmail efficiently for customer support, sales and managing projects, and over the last few years, working with thousands of companies, we've learnt a lot about how we can take email productivity to the next level.
Today we're launching Shared Mailboxes for Gmail – our new feature that lets you easily manage shared email accounts like [email protected], [email protected] from your Gmail. This is just the right tool to manage and collaborate on shared mailboxes in your company for sales, support, hiring etc.
This works simply by letting you and your team access emails sent to the shared email account right from your Gmail and then allowing you to assign emails as tasks.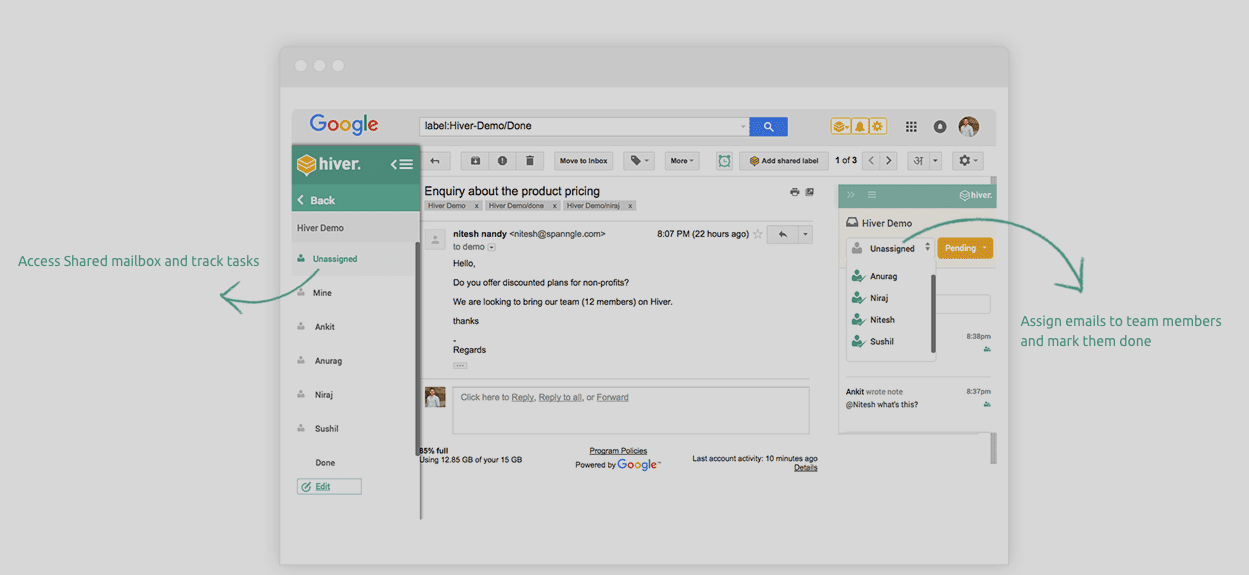 The other super useful feature here is collision alert which tells you when someone else is replying to an email that is shared with you using Gmail shared labels.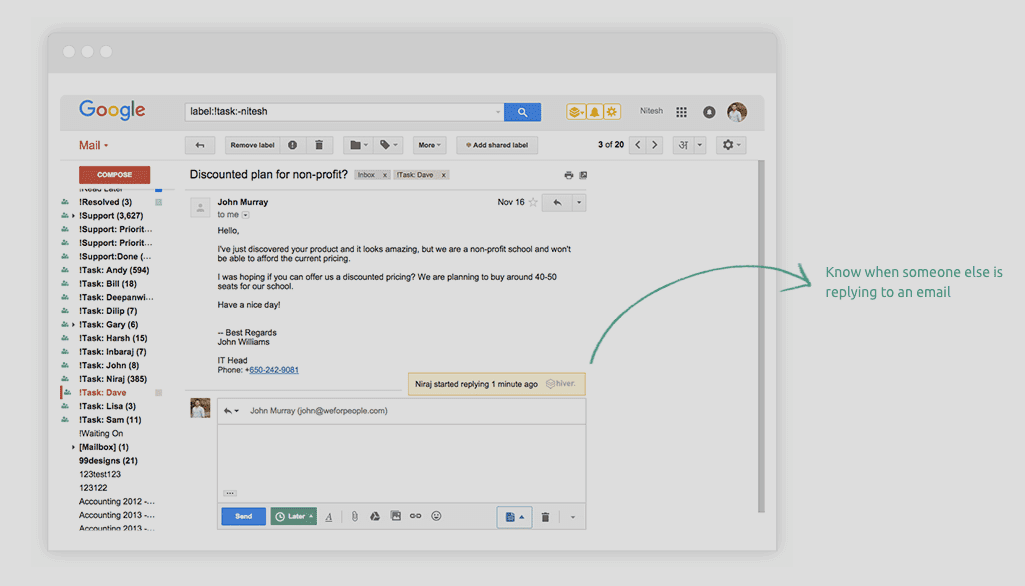 You also get analytics on usage and responsiveness of your team, email notes and task reminders with Shared Mailboxes.
Shared Mailboxes for Gmail are really the simplest way to manage your shared email accounts.
Try it out, and let us know what you think.